The Hundred Foot Pole again.
---

Zen Story…
Again, there is that Zen story about the student climbing up a 100-foot pole. After many arduous efforts he eventually gets to the top and looks down at the Master sitting in Meditation below.
He asks; "What next Master?"
The Master replies, "Take one step higher!"
…End!

---

You are now at the top of your 100ft pole. This is the height of your evolution. This is how high you have built your Antakarana over your many lifetimes.
Whether you inhabit your Soul or have just had little glimpses of it. Or higher, whether you have got in touch with you spiritual guide or Master, or Ascended Master. Whether you have seen all your past lives in that storage space above the Soul. Or whether you are in touch with your guiding stars- The Spiritual Triad, connecting with the three higher chakras. Or whether you inhabit the Monad, our all father endlessness, I Am, or have just had a little glimpse.

Energy Enhancement teaches how to contact the Soul.
How to build the Antakarana higher.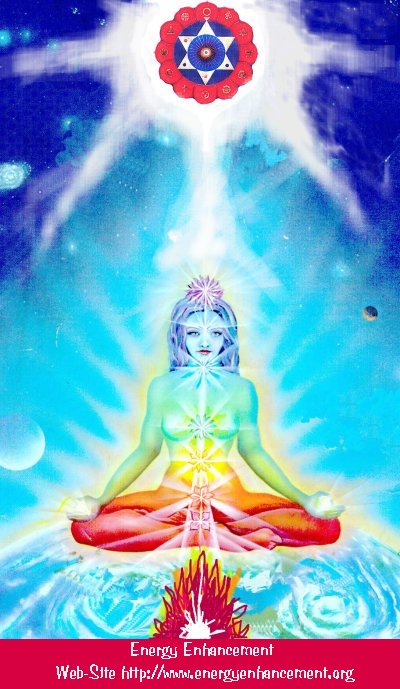 ---