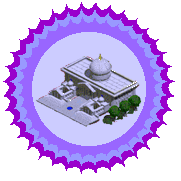 ---
Amen.
Forever and Ever No Mind.
---
In sanskrit, the word 'man' means 'mind', and the letter 'a' used as a prefix means 'not'.
Therefore, the word AMEN can be translated as:
A (not) MAN (mind) = 'Not Mind' or 'No Mind'.
The Mind of God is forever changing. Diversity and variety are its very nature.
Om, or Amen, refers to the absolute qualities of existence - those that are beyond the Chittam - The Total Mind. That which is beyond mind is definitely not mind - No Mind, Never Mind.
So, "forever and ever Amen", is an acknowledgement and reference to the eternal and never changing aspect of existence - The Father, Brahman, Atman, Self, Pure unalloyed consciousness.
It is saying that the true identity of all the individuals is the Unified field of consciousness, behind the appearance of diversity is The One Consciousness. The sage points at the objects that surround her, "Neti, Neti" - not this, not that, not this 'Mindstuff' - "Aham Brahman Asmi" - The True Self is the One, pure, unalloyed consciousness - without names or forms. The Eternal Spiritual Sky - Santana - beyond all the relative thought forms of The Total Mind. Samadhi, Union, Yoga.
Om Shanti.
Peace and Happiness be with thee with this Realization.
Once you know, have a good laughter. What appeared to be a snake is now a rope!