Renunciation and Sannyas
---
True renunciation means renouncing attachment to this relative world of diversity. This can only happen when one understands that the experiencer of all phenomena is the One Self that experiences diversity and variety through the many objects, experiences, vehicles and bodies which are all thought forms in the One Mind of the One Self. This One Mind we have called relative existence - diversity and variety - and Being is the Absolute quality of existence.
When one realises this, that it is The One Being that experiences all diversity within its One Mind, then what is there to renounce? Nothing is lost or gained, all this diversity, this living and dieing, are all appearences within The One Mind.
Life is but a stage and we are but players upon it.
When one becomes a sannyasin - a twice born - one consciously takes a spiritual birth, we become spiritual.
A true renunciant, a spiritual person, a twice born, a sannyasin, will be perfectly happy and relaxed, playful, spiritual, and at home in the world.
True renunciation means renouncing attachment to the world whilst living within it. It is no good living in a hill cave and yet being a slave to the desires, aversions and attachments of our mind.
Ramakrishna, and indian sage, would often not allow aspirants to leave the world and live in the Ashram, although they might plead with him to grant them that blessing. Ramakrishna realised that Ashramic life was not suited to everybody and that many people were more suited to living a spiritual and useful life in the world - yet without attachment.
"In the world, yet not of it."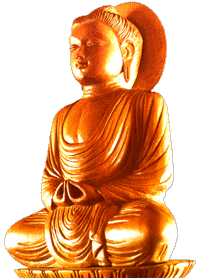 MAY ALL BEINGS BE HAPPY, PEACEFUL AND WELL.
OM SHANTI - PEACE AND LOVE BE FOREVER WITH THEE.