---
Avoiding Psychic Entanglement; All Souls Return to God - Eventually.
---
At the end of the day, we are all responsible for the thoughts we think, the feelings we feel, and the way in which we behave. We cannot allow ourselves to be overly concerned about the opinions and general behaviour of other people - as long as the law of harmlessness remains. We should begin to feel concerned when harmful things emanate from another person and of course, our own selves.
We are all evolving at different levels, although we appear to share the same planet, and ultimately our relationship is with existence and God. It is God whom we have to be responsible to. If we base our lives - our opinions and relationships - too much on the senses and the appearance of the world - without any reference to the eternal God inside us all - then we are like moths flying into 250 watt light bulbs.
Everybody is responsible for their own relationship with life. We can talk, offer help, and exchange information, but really we cannot expect to change people. It is up to each individual if they feel motivated to approach life in another way. We must remember to respect everybody's right to their own lives - opinions and experiences. This is number one importance, because "Judge ye not, lest thee be judged." In this manner, we do not dwell to long about others and their lives, we do not brood, and we avoid psychic entanglement with their atmospheres.
Wish that all beings be happy and find the eternal light that is within.
When we realise that God is truely in control, then we realise that, eventually, all souls return to God, afterall, where else is there to go?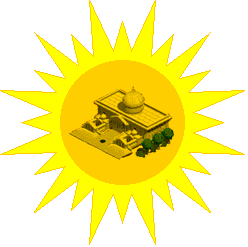 May all beings be Happy and come to realise the Self in All.
---