Hatha Yoga Exercises for Chakra One: Muladhara.
---
Pushing the Feet.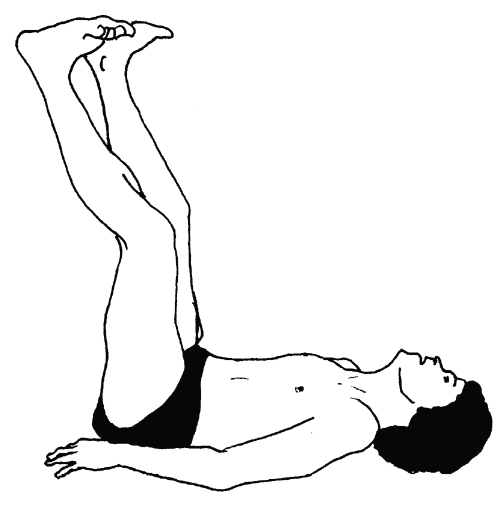 A bio-energetic exercise. Lie on your back and raise your legs, with knees relatively straight - but not completely straight. Push your legs into the air with your toes toward your head. Push into your heels. If you find a place that makes your legs vibrate, stay at that point and let the vibration continue as it energizes your legs and hips.
The Elephant.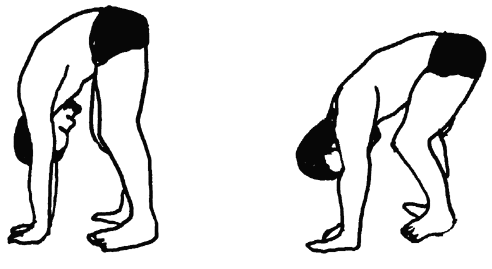 Another bio-energetic exercise, designed to energize the legs. Bend over with your knees slightly bent and touch your palms to the floor. Move your hands forward if this is difficult. Inhale and bend your knees to about 45 degrees. Exhale and straighten your knees until they are almost straight, but never locked. Repeat until you feel a shaking or streaming or energy in your legs - usually about eight or ten times if done slowly. Then slowly come back up, spine curved and belly relaxed until your are standing. Be sure to keep your breathing full and deep during these exercises, and let out any sound that feels natural. Flex your knees a few times, shake your legs out, and stand comfortably, feeling the effects. Repeat as often as necessary.
The Half Locust.

The Full Locust.

Head to Knee Posture.