Suffering, Happiness, and Spiritual Practice.
---
Everybody wants to be happy. Everybody suffers. What is missing? What is it that would help bridge this gap? The answer is to develop our inner qualities, our inner goodness, virtue, our own inner peace, joy, and contentment.
We need to reduce our prejudice and increase our compassion and understanding. We need to take and interest, understand, and master our own processes, our own behavioural patterns - our ways of thinking, feeling, and acting. These are the only ways in which we can reduce our own suffering and that of others and increase our happiness, and thus that of others.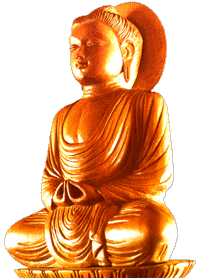 A firm and steady spiritual practice, like Yoga or Energy Enhancement, will help us achieve this. We will need to be patient, understanding, humble enough to acknowledge our own strengths and weaknesses, and we will need a determination to study and practice that which, at first, seems beyond our comprehension.
The only way out of material misery is to become a spiritual, self-understanding human being.
And this requires genuine motivation and steady practice.