God is the Indweller of All The Bodies.
---
It is the ego that experiments with trial and error - that learns, whilst God looks on and often suggests helpful advice to us all.
Namaste is a sanskrit word that means:

"I acknowledge the Divine within you."
That is why many Yogic people say "Namaste" as a greeting to each other.
We all share this Divine centre - God. This is our true identity, this is the real player behind all the actors and all the situations in the relative manifest universe that we call "living." It is all a Divine Play. The play takes place in the "mind of God." This relative manifest universe is in its essence pure thought and God - the shared, absolute centre - is the thinker and experiencer of all the experiences in this diversity and variety of mind.
From the smallest speck of dust - living crystals - to the largest galaxy. It is all God, it is All the One. You and I are aspects of that one, unified life principle that we call God.
We are all held in the mind of the One and God is the Indweller of all the bodies - the watcher behind all the egos - all the individual souls. God is the Soul of All the individual souls, the source and substance of the entire creation.
So, to serve God, one serves God in the many vehicle bodies that He has created. That is why we must forgive all the egos for our mistakes, which is why Master Jesus said:
"Forgive US our trespasses (mistakes) as we forgive those who trespass against us."
And also,
"Love thy neighbour as thy self." But remember to know who the Self is in all situations. The Self is another word for God.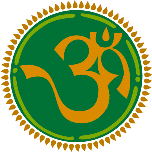 Love, Respect, Serve.
Om Shanti.