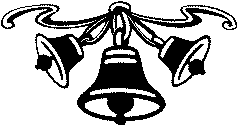 God - The Great Leveller.
---
By contemplating and thinking about God, The One Great Spirit in All The Variety, then we cannot also be thinking about man made barriers of separation and prejudice. Think about the One in All and all these appearances of difference melt away as we perceive the One Great Spirit in All.
God is the creator and inhabiter of the entire manifestation, the Soul of All the Many Souls, the Source of All things and beings. The yogi philosophers perceived that the manifestation is infact the Mind of the One Great Spirit (Atman, Brahman) and all creations are but thought forms in the Mind of the One. The nature of the Mind is duality, because without duality there can be no diversity. Because of this duality, all possible thought-forms exist in the Mind. There are good and bad thoughts alike.
Human beings help manifest the will of the One, by their thoughts and activities. We are all centres of consciousness. We are all souls, created and maintained by the Soul of All souls (God). By our thoughts and deeds, heaven and hell can be manifested. By aligning ourselves with the good, the healthy, the holistic, and that which serves the good for all, we will manifest the higher planes of God's mind, here on Earth.
The perception of the One Great Spirit in All Time and Space phenomena, helps to maintain an even keel and leads us from the temptation to do that which is selfish, short term, and ego-driven, to the higher mind that is concerned with the well-being of all creatures great and small. But let us not expect "Rome in A day", for it is better for us to maintain a gradual, constant change in our attitude to life, than a path of "fits and starts."
An inch in the right direction is better than a mile in the wrong.
To perceive that God is the indweller of all beings and is the creator of all the bodies, reduces the tendency towards egoism, selfishness, and prejudice, which appears to be the natural, animal-driven, tendencies of the non-spiritual human being. The very action of perceiving or contemplating a One Over-Soul, is the very substance of spirituality, and this makes a true human being. Without this realization (Self-Realization: The Self in All) then we remain on the platform of the thinking and feeling animal: the so-called human being.
This realization is the aim of all spiritual practices, the practices and techniques are the ladders that we use to attain the Godhead platform - the perception of the Self (God) in All.