Pressing the "Mind Off" Button
---

The same thing happens in the human brain as in computers. If we cannot press the 'OFF' button. If we cannot consciously purge the useless programs which slow down the conscious and unconscious mind, then eventually the brain gets clogged up.
It stops in a nervous breakdown. Various types of mental breakdown are endemic in our modern high-pressure society. Most of us have seen some of the symptoms within ourselves at some time in our life. The statistics say that 30% of us will have at least one nervous breakdown in our lives.
The same Energy Enhancement techniques which act as a fast for the mind to expel the ancient long running useless programs and programming, also act to integrate all the functions within the brain giving an exponential increase in Brain Power and awareness. They are simple and of ancient origin.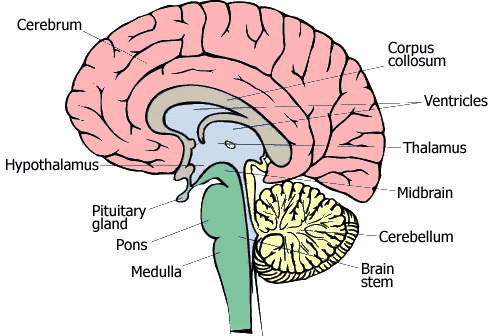 The Human Brain.