Meditation, Samadhi and Samyama.
---
Energy Enhancement uses higher Techniques of Samyama only given in the past by word of mouth from Guru to Disciple. Because these techniques are very powerful indeed, they are effective.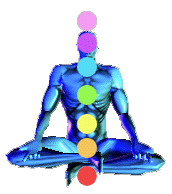 They work in a very safe way to correct your energy system. To make you secure and inwardly and outwardly wealthy. To make all your relationships into happy relationships. To give you the power and strength to do this. To move you towards the total health of Enlightenment.
---