Divine Consciousness.
---
Be so connected with the love of God, night and day that you won't know anything but God and give that love to All.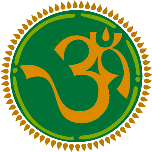 Seeking God is a joyous experience.
Finding Him is joy itself.
Fill every free moment with God.
Drawing near to God, a strength of purpose and power of direction motivate our actions. Peace and joy become the centre of our existence, a core of inner bliss around which revolve all our thoughts and experiences.
Pin-point the mind on God, trying to solve problems from this state of consciousness.
Seek God, sincerely, by meditation and by self-discipline, to overcome bad habits.
Be actively calm and calmly active.
---