Questions and Answers.
---
Q:What is enlightenment?
A: Enlightenment is the liberation of consciousness from ignorance!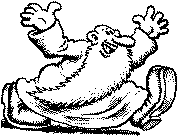 ---
EE MEDITATION ENLIGHTENMENT TEXTS

MEDITATION ENERGY ENHANCEMENT MAIN PAGE

Individual one off contributions to our vision can be sent through paypal www.paypal.com to the Energy Enhancement Synthesis of Light Paypal Account, sol@energyenhancement.org

Happy

Meditation!
Bookmark this page - add it to your Favourites Now!!