THE ENERGY ENHANCEMENT COURSE
EFFECTIVE
SUCCESSFUL
TIME TESTED
TRUE
Bookmark this page - add it to your Favourites Now!!

CLICK BELOW TO GO TO
Take your time, this site has much new wonderful information.
Read On!!
ENERGY ENHANCEMENT INTRODUCTION
CLICK BELOW FOR SCHEDULED YOGA AND MEDITATION COURSES
Summer Courses in Spain, Costa Brava.
Winter Courses India, Goa on Palolem Beach, India Tours and 5Star Taj Mahal Course
And Worldwide Courses by Request.
ENERGY ENHANCEMENT
The Core Energy Techniques

Speed up the Process of Enlightenment.
The Kundalini Kriyas - Expel Every Energy Blockage and Safely Raise your Kundalini
Ground Negative Energies. Heal Negative Emotions..
Transmute Traumatic Memories.
Increase the Vital Force.
The Mastery of Fantastic Relationships.

A Training course for Incipient Jedis and Gandalfs.

The EE E-Book, EE Video Course, EE Home Study Course.

Certificated Yoga Teacher Training, Reiki Initiations to Master Level,
Dancing Through the Chakras, EE Yoga and Dance Residential Course in India and Spain.

ENQUIRIES, JOIN SOL MAILING LIST
WHAT IS ENERGY ENHANCEMENT ?!!!
WHAT IS IT?
Increase your Spiritual Energy, Now!!
With The Three Levels of the Energy Enhancement Course

-Energy Enhancement, - An Advanced Meditation Course which gives the MOST benefits of any course of Meditational Self-Development available anywhere in the World today.
If you want to Master Energy, to get more Energy and to handle it better, this course is for You!
If you want to Speed Up the Meditative Process, rather than sitting with no result.
Energy Enhancement Advanced Meditative Techniques including the Kundalini Kriyas and the Five Taoist Elemental Pathways of the Chi, is for You!!!!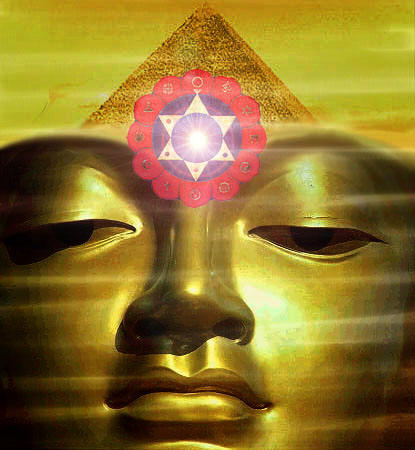 Whether you are a Management Corporate Executive, any sort of Alternative Practitioner, meditator, yogi or anyone who wants to evolve, - become better, smarter, more evolved, more empathic, more successful; this course will enable direct experience of superior life performance.
Energy Enhancement Meditation Techniques are the quickest and easiest methods of evolution available, leading to Ultimate Happiness.
They are the most advanced course of meditation developing psychic powers to Get in touch with your Life path, Ground negative Energies, Access Universal Energies, Raise Your Kundalini, Integrate the separated selves, and Master Relationships and Mediation.
Energy Enhancement enables Three Initiations towards your Ultimate Freedom - Illumination, Nirvana, Emptiness, - Enlightenment.
Energy Enhancement is a unique system to exponentially increase your energy by mastering the Mind, accessing inner peace, improving health, Mastering Relationships , creating synchronicity and luck, and improving your success.
Energy Enhancement is a Course of selfless, highly advanced, meditation techniques which can Quickly!! increase the speed of the normal mind.
Energy Enhancement Synthesises, brings together ALL these gifts for the first time in one Course.-
To Enable Your Evolution
Join our Mailing List for Regular EE Info and Special Offers!!
What you GET!
FREE!! BOOK on Yoga and Meditation

A FREE Chapter of the Energy Enhancement E-Book

FREE!! Talk on Enlightenment 90mins in Real Audio!!

Access Yoga and Meditation BROCHURE!!

Access to info on The most Advanced Course of Evolution in the World Today!!

Regular EE Information!!!
Fill in the Form BELOW!!
Shockwave Energy Enhancement Three Initiations Chakras with Carmina Burana
L'Escala Holiday Energy Enhancement!!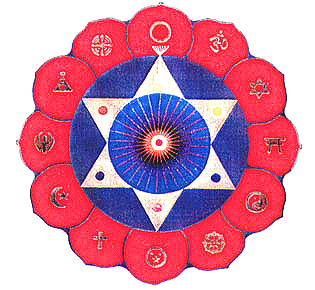 Costa Brava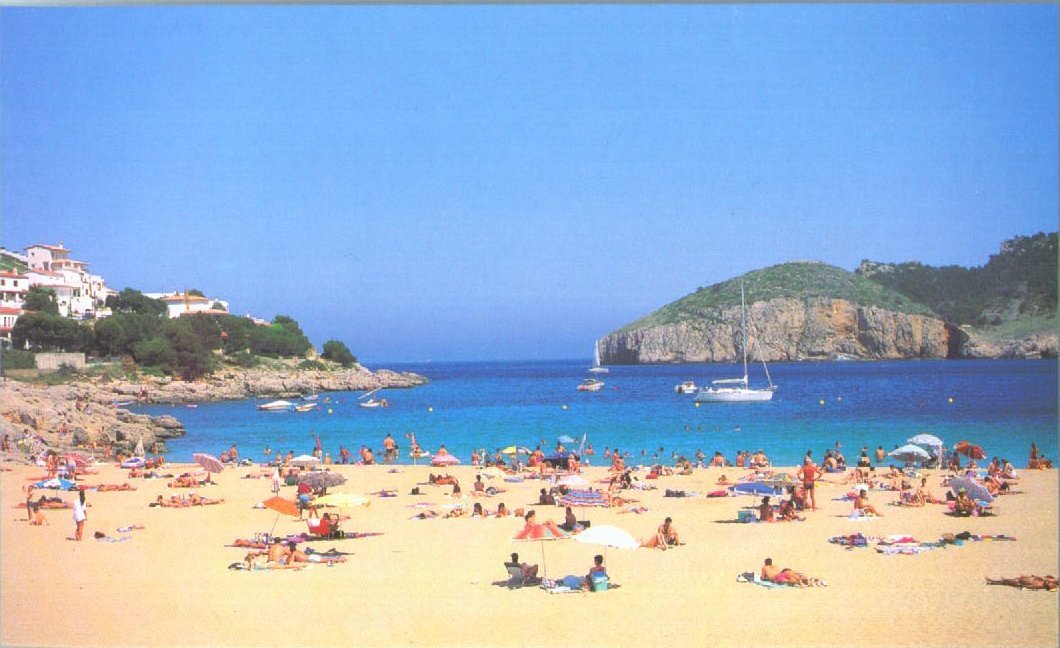 The Beach of Cala Montgo is 5 minutes walk away from the SOL Villa

The Sunset is the star as we watch the Changing Colours from our favourite Cafe in L'Escala
The Cafe night Scene in Central L'Escala

The Ancient Roman Columns at the Ruins of Empuries as the Sun Goes down.
Empuries, just outside of L'Escala, is the Oldest Greek and Roman site in Spain, an Ancient Trading Center which was first Founded 3000 years ago. It is a Spiritual Energy Center for Healing.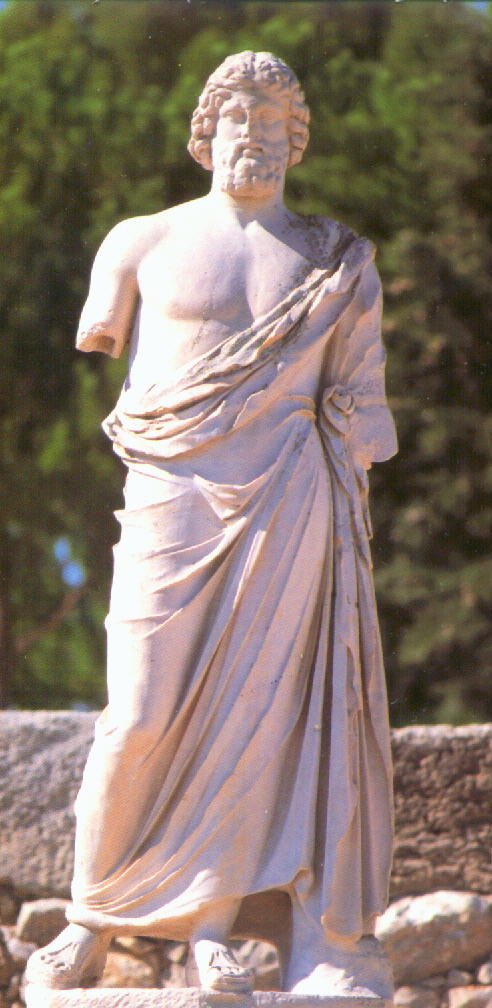 We watch the sun go down over it and its 3 magnificent beaches as the Sun goes Down from our favourite Cafe, feeling the Energy of this Center of Energy which is Empuries.
Empuries contains this Statue of Asklepius, the God of Healing whose other name is the Egyptian Priest and Alchemist, Hermes Trismegistus, here pictured standing in the Temple of Asklepius in Empuries.
Fly to Barcelona. EE Course free pickup and return!!!
From the UK you can fly easyjet.com
Here is the Testimonial of Alan Dolan who came to L'Escala on the Spanish Costa Brava for a week of Energy Enhancement Level One with its Personal attention from two wonderful teachers, Devi Dhyani and Satchidanand.....
EE Teacher Devi Dhyani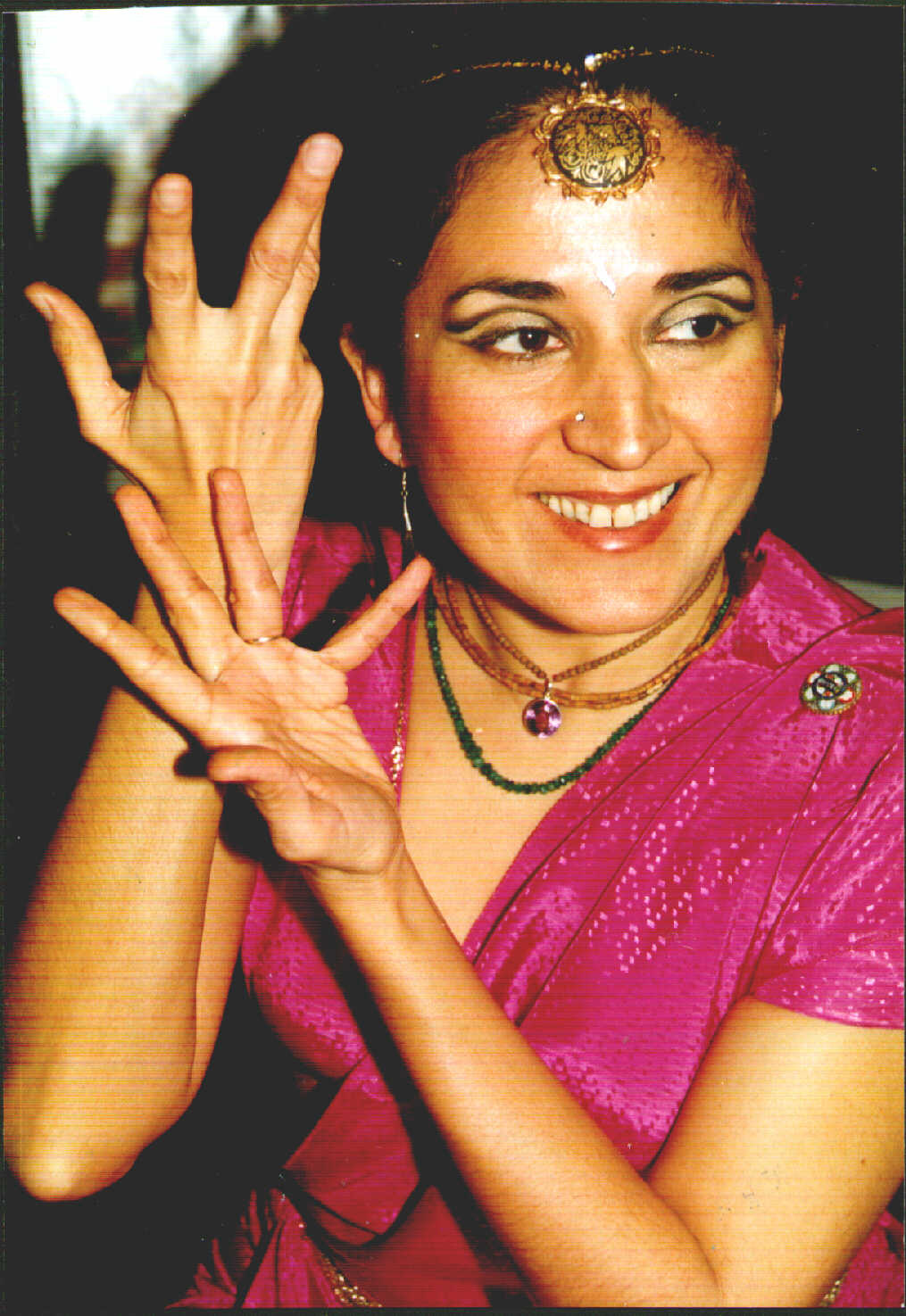 Been here a week, leaving tomorrow, what to say ????
Didn't have too many expectations other than having a fairly chilled out week doing some yoga and meditation which I most certainly got.
However I didn't bargain for…..
How nice this part of Spain is …
Devi's banana and ginger shakes and, of course……
Energy Enhancement !!!!!!
EE Teacher Satchidanand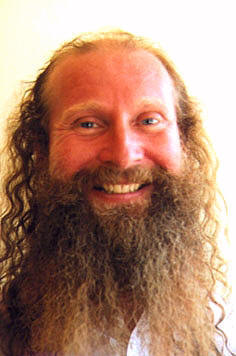 L'Escala and environs is something of an education if your experience of Spain to date has been high rises and package tourists….forget all that …instead think….roman ruins…beautiful villages…..terrific beaches ….bucolic countryside…...fabbo sunsets …. and more than a few good bottles of grape juice……..in short, something of a revelation……..not a stuffed donkey in sight …honest!
Biggest surprise of the week goes to Energy Enhancement, Meditation, Yoga, Reiki….
Kind of difficult to summarise but I find it to be a pretty effective method of self-analysis combined with a strategy for dealing with whatever 'shows up' as a result of all the digging…………from a personal viewpoint it allowed me to work on two areas which although I was aware of, I didn't really have much of a clue as to how to deal with ………….one of the blockages in particular was kinda heavy (see gay men and their mothers volume 1 chapter 23) but being with Satchi and Devi made it do-able………..not going to say too much about your would-be hosts 'cos I don't want to make them blush ……….think I'll leave it at….. 'Inspired and Inspiring'

Picture of the Sunset taken outside of L'Escala Cafe 1869 as the sun sets over Empuries and the Pyrenees, by Alan Dolan!!
Will I come back for Level 2???????
I believe the phrase is …."You bet your butt!!"
Alan Dolan
Communications Person, Well known aerospace company, Riyadh, The Magic Kingdom of Saudi Arabia.
PS. Did I mention the banana and ginger shakes ????
CLICK HERE FOR MORE TESTIMONIALS FROM OUR STUDENTS INCREDIBLE KUNDALINI EXPERIENCES!!!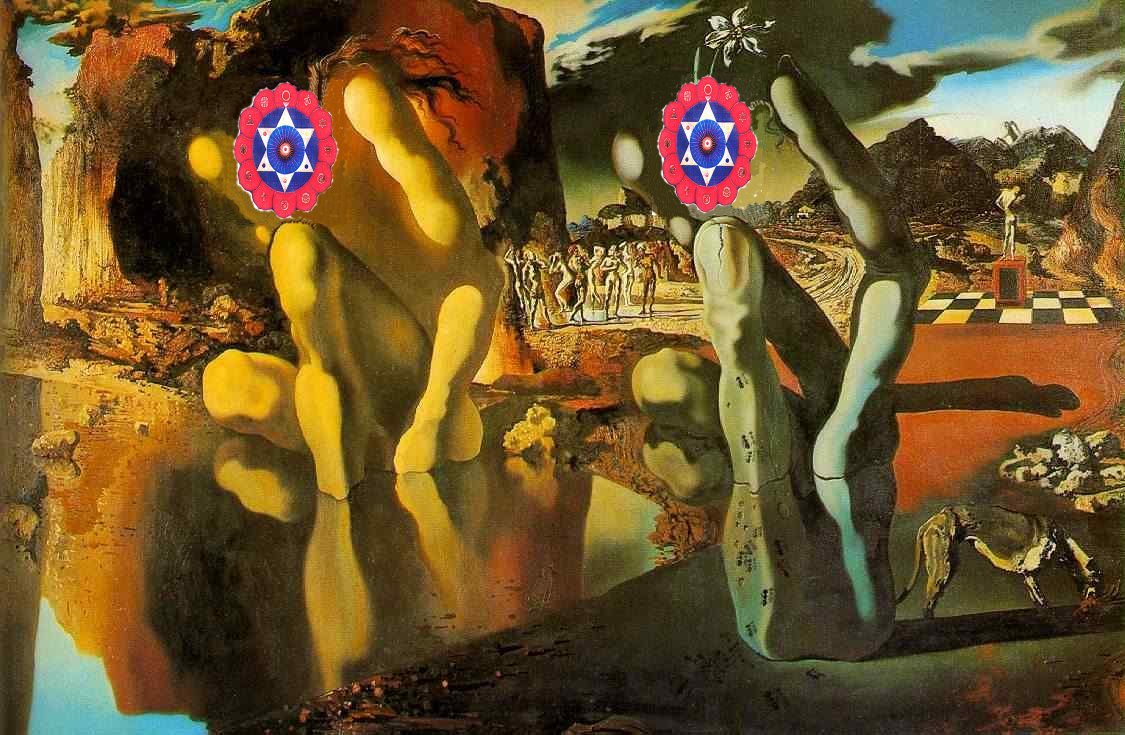 Salvadore Dali, Narcissus.
A bony hand reaches out of the Earth holding the Sol Symbol, Golden Egg, Symbolising the Higher Self/Soul. Dali means, the body dies, but the Soul lives on so why are we so egotistical!!! To the left we see Narcissus looking at his beauty reflected in the water. The selfish ego preening, not realising his immanent death or his Higher Self. The dog is decrepit and rotting. The people are talking, not realising we can see through them in their nakedness. The God/Statue is on the Board as in a Masons temple.
The Extraordinary Salvadore Dali Museum, created by this flawed Genius, is based, 45minutes away from L'Escala, in Figueres. Salvadore Dali lived just north of L'Escala in Cadaques. Trips available on request!!!
Come and visit us in Spain on the Costa Brava in L'Escala NOW!!, for Your HOLIDAY experience of Energy Enhancement.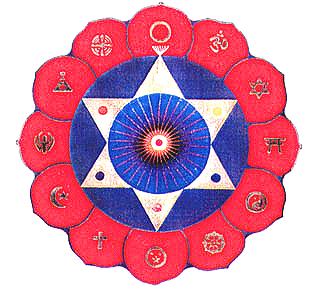 Palolem Beach, Goa, our Energy Enhancement Center in India in the Winter.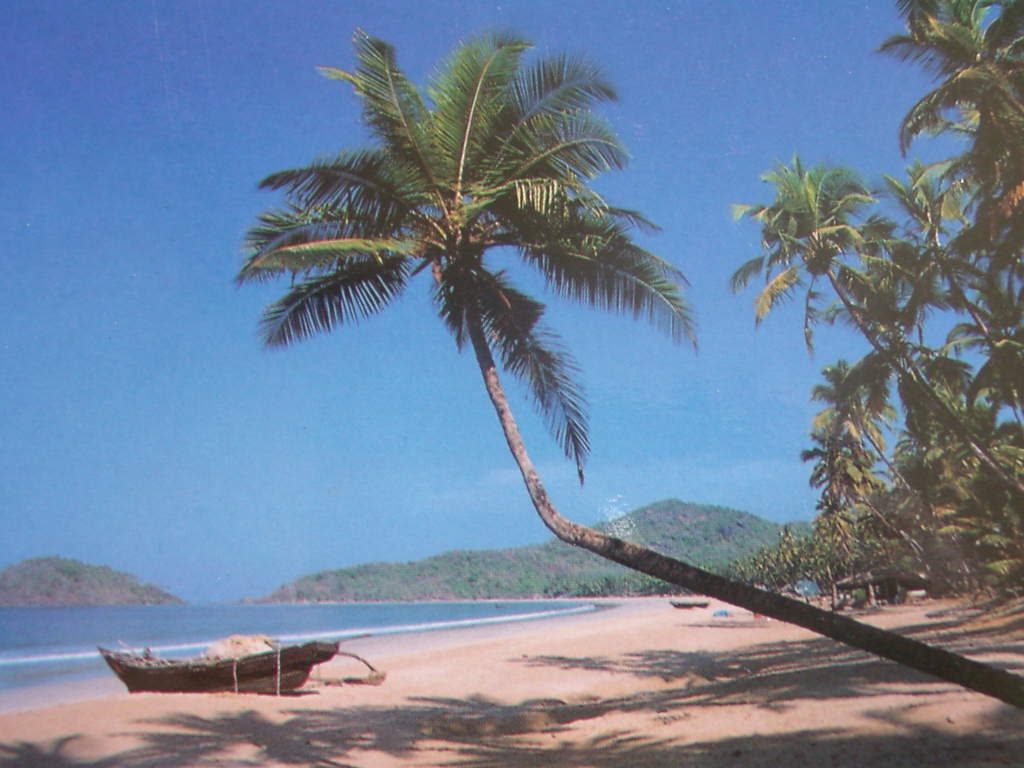 Palolem Beach in Goa, India is a One Kilometer Curve of Silver Sand, Backed By Palm Trees with Bath Temperature Sea Water, Pure Air, Wonderful Restaurants and Relaxing 32C Temperatures with no rain over the Winter.
Goa is easy to reach. Charter Flights are available direct from UK and many European countries or get a cheap flight to Bombay and internal flight to Dabolim Airport in Goa.
AS THE SUN GOES DOWN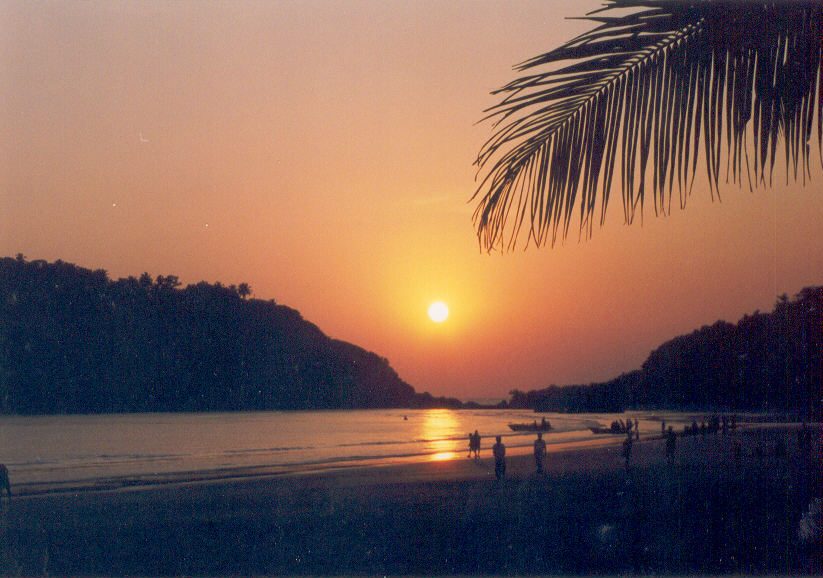 Palolem Palm Trees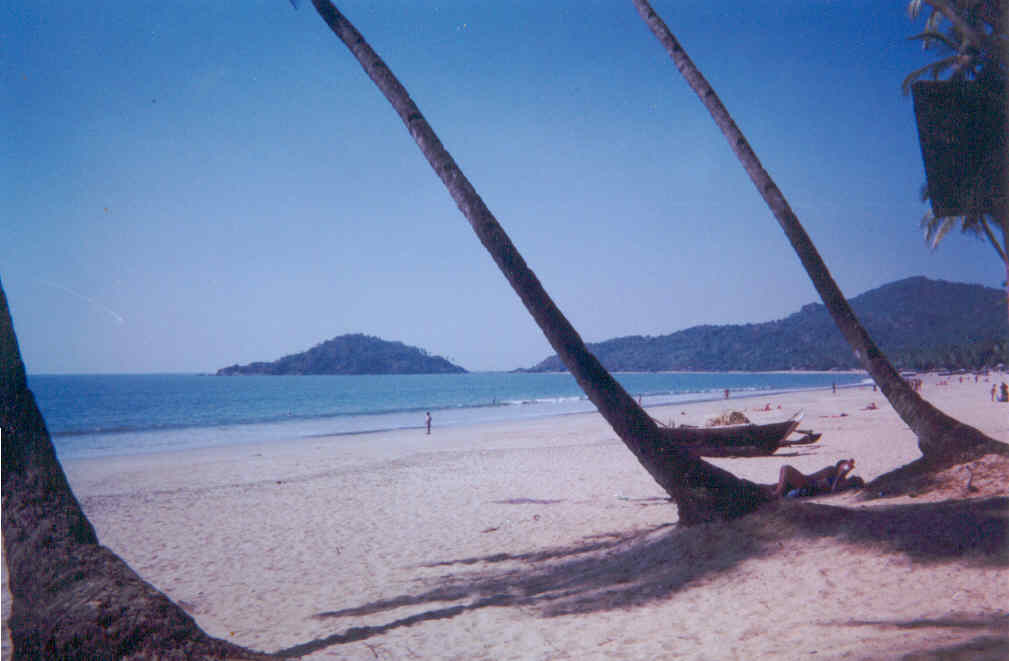 CLICK BELOW TO GO TO
Take your time, this site has much new wonderful information.
ENQUIRIES, JOIN SOL MAILING LIST