OSHO
KABIR
THE PATH OF LOVE
Chapter 10: Please Wake Up
Question 3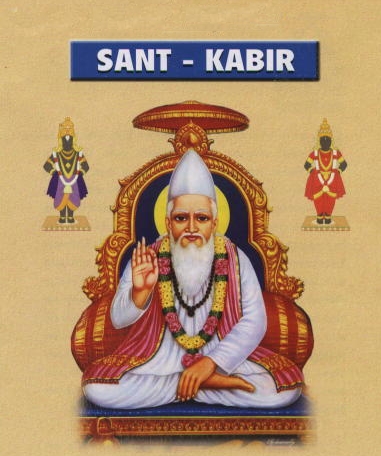 Energy Enhancement Enlightened Texts Kabir The Path of Love
The third question:
Question 3
I HAVE DONE VERY MANY GROUPS, AND HAD MANY PERTINENT GROWTH EXPERIENCES IN WHICH I HAVE REALLY FELT THAT I HAD CHANGED AND GAINED TREMENDOUS NEW INSIGHT. BUT I STILL MAKE THE SAME MISTAKES, AND DESPITE EVERYTHING I HAVE DONE, STILL REPEAT THE PAST AS IF I HAVE NO CHOICE. WHAT TO DO? CAN CHANGE BE PERMANENT? OR IS THE WORK WE DO ON OURSELVES SIMPLY ILLUSION, SIGNIFYING NOTHING? CAN SANNYAS BE PERMANENT CHANGE?
First: all efforts to improve yourself are bound to fail, because the one who is making the effort is the problem -- the ego. The ego is constantly making efforts to improve: have more money, have a bigger house, have a bigger car, have a more beautiful woman, or a husband; have this, have that. That is ego. You understand it.
But then the ego plays another game too: it says, "Become more peaceful, become more loving, attain to meditation, become a SIDDHA, be like a Buddha." This again is the same game in another direction. The same ego that was trying to decorate itself by outer things, now wants to try and decorate itself through inner things.
So the first thing: if YOU are trying to improve yourself, you are doomed to fail. Once you understand this -- that the ego is the problem, and it is the ego's greed that wants to improve and become this and that; the VERY idea of becoming is a projection of the ego -- then comes revolution. And that revolution is nothing that you have to do anything about, that revolution comes through understanding the ways of the ego. Once you have understood that it is the same ego that was after money, after power, prestige, politics -- the same ego is now playing inner games of meditation, enlightenment, and all that nonsense -- once you recognize it is the same ego, in that very recognition, a laughter arises in you. You start feeling the ridiculousness of it.
There is no improvement. I am not saying there is no mutation, but there is no improvement. Mutation is there, UTTER change is there, but no improvement. Improvement means a modified form: you remain the same with a few more plus things added to you -- a car, a big house, a woman. You remain the same; now a woman is attached to you, a car is attached to you... you remain the same. Now you have become a meditator -- you remain the same; now you have become a sannyasin -- but you remain the same; deep down you remain the same. And you go on accumulating things: qualities, characteristics, character, morality, virtue, knowledge. You go on, but deep down it is the same old trip. Nothing is new. This way, improvement is not possible.
Improvement is not possible at all. When you understand this -- this greed, this hankering to be somebody else, someone else more important, more significant, greater and greater; once you have understood that this is all ego playing -- in that moment of understanding, suddenly there is mutation, a jump, a quantum leap. You are no more the old, the new has entered.
And remember, the new is not connected with the old at all. That's why I don't say it is an improvement. The new is so absolutely new, so utterly new, that it has nothing to do with the old. The old man is completely gone. It is a totally new being, discontinuous with the past. With this gap, it cannot be called improvement.
Spirituality is not an achievement. It is not an ambitious trip.
You say, "I have done very many groups and had many pertinent growth experiences." Those growth experiences were not pertinent. They were just games of the ego. You felt good. The ego patted you and said, "Good boy; doing so good. You are going to improve. One day it is certain you are going to become a Buddha or a Christ. You are on the way, and going so beautifully." And you felt very good. Those experiences were not pertinent. Your ego used them. They became absolutely dangerous. Anything that the ego uses is immediately poisoned. You started feeling very happy: "So now it is happening!" You must have started waiting for SATORI, SAMADHI: "Now it is not very far away! Any moment...."
Your ego reduced all those experiences to toys: you started playing with them. And you must have started expecting them more and more. You have become virtuous, religious; now these things will be happening more and more. Remember, whenever you start asking, "This thing has been beautiful; I was delighted in it, and I would like to have it again," now you are trying to make a continuity.
The new can happen only when you are not. Now you will not leave yourself at all; you will always be sitting there. Even if you go through those same groups again, you will not be enriched, because you will be waiting: "Now this is going to happen." And when you wait nothing happens, because in your waiting you are there. Things happen unexpectedly. Things happen when you are not even waiting for them. God is seen sometimes only when you are not looking for Him, because when you are looking you are tense. God happens in such mundane and trivial moments that you could not have expected. Whenever you are expecting, you are there; and God cannot be there because YOU are there. When you are not expecting -- just swimming in a river, and the trees, and the birds, and the sunlight, and you are completely lost... and of course, nobody waits for God to happen in that moment -- suddenly He is there. You are doing nothing but playing with your cat, looking into the cat's eyes -- and of course, you are not waiting for something great to happen -- and suddenly those eyes of the cat change, and there is depth, and there is God. And suddenly you are overwhelmed.
God is always sudden, unexpected. When you are doing your PUJA, and ringing your small bell, and doing things like that, God never happens -- because you are so full of expectation. You are waiting and looking to the side: "Has He come or not?" A knock on the door, maybe just a postman, and you are so much excited: "Maybe God has come!" When you are waiting He never comes, because when you are waiting YOU are too much. He comes only when you are not.
"I have done very many groups, and had many pertinent growth experiences in which I have really felt that I had changed and gained tremendous new insight."
I, I, I... you see?
"But I still make the same mistakes, and despite everything I have done, still repeat the past as if I have no choice."
I, I, I....
You will make the same mistakes because it is the same I. You cannot hope that anything else is going to happen.
The I is a mechanism; it goes on doing the same thing, it has become very efficient in doing it. It is like a computer: it creates habits, and then it goes on repeating the same habits. Now please, stop any idea of growth. This is not the way. Forget about growth, because growth is in the future. Growth is already a postponement: tomorrow it is going to happen. Forget all about tomorrow; tomorrow never comes. Be here now. This moment is the only moment there is. Enjoy this moment in total absorption. Whatsoever you are doing, do it totally, be lost in it. What it is, I am not saying. If you are lost in it, it becomes worship, it becomes prayer.
Cleaning the floor can become a prayer; just doing ordinary things in your kitchen can become a prayer; digging a hole in the garden can become a prayer. There is no need to go to any temple. Only those go to the temple who don't know how to bring prayer to their lives. There is no need to go to a mosque or a GURUDWARA, because God is everywhere. Wherever you are totally absorbed, the door of the temple opens.
"Can change be permanent? Or is the work we do on ourselves simply illusion signifying nothing?"
That which you do is illusory, because you are an illusion. Out of you, only illusions are born. You cannot give birth to truth. YOU are temporal; out of you the timeless cannot be born. You have to give way, you have to put yourself aside. Only you are standing in your own way, nobody else. God is available; just don't stand in the way.
Are you listening?
Don't stand in the way of God, that's all. And then He is in the flower, and in the bird on the wing; then He is in the breeze passing through the trees. When you are not there to distort, you will find Him everywhere -- because He is everything. It is a miracle how we go on missing Him. But you are asking for something permanent. The ego can never be permanent; it is a momentary thing. And out of the ego, whatsoever you gain will be lost.
You are asking: Cannot a wave be made permanent?
The wave cannot be made permanent. The only way is to freeze it so it becomes ice. But then it is not a wave, it is just a piece of ice. Then it is no more a wave because it cannot wave. The aliveness is gone, the dynamism is gone. You fall in love with a woman and you want to make the love permanent? Then you are in danger; you are trying to make a wave permanent. You go to the court, and the court puts a seal on your marriage. Now it is a legal thing: love has disappeared. Now it is a contract, and ugly.
Love is the most beautiful thing in the world, and marriage, the most ugly, because law has entered into love. Why do you go to the court? Because you want to make love permanent: "Who knows? This woman may fall in love with somebody else tomorrow" -- now the court will protect. "Who knows? This man may escape" -- now the court will protect: you can drag him to the court. He cannot easily escape. What are you doing when you are marrying a woman or a man? You are asking society to protect, asking the law, the policeman, to protect. What kind of love is this in which a policeman is needed to protect you? This will be a sort of prison. Call it whatsoever you would like to call it, but it will be a bondage. You will be prisoners of each other, and this is how we destroy everything.
Ego is impermanent. If your love is out of the ego, it is impermanent. The mind is temporary, temporal. Mind, in fact, is time. Nothing can be permanent in the mind. If you want to look at the permanent -- 'permanent' is not the right word, 'eternal' is the right word -- then look deeper into the wave, and there is ocean. If you want to look to some eternal, look into love deeply and you will find God there. But you bring the policeman rather than searching for God.
When love is happening, don't hanker for permanency. Think and brood, meditate, contemplate... the eternal. Those moments are rare, love moments. Windows open easily, melting happens easily. You are dazed with something unknown. Don't bother about marriage right now. Right now go into those moments, waves, and find the ocean -- because wherever there is a wave, there is bound to be an ocean behind it. When the love-wave is there, the love-ocean must be behind it. That ocean of love is God.
So please don't seek the permanent, otherwise you will always be frustrated. Because the one who is seeking permanence is impermanent himself. You have chosen a wrong medium: the mind, the ego. Look into your own being.
"Can sannyas be a permanent change?" Again you go on using a very dirty word,'permanent'. Sannyas is both the wave and the ocean; it depends on you. If you simply see the wave, it is impermanent. If you look deep into it and you can find the ocean, it is eternal. The eternal is not permanent, the eternal is beyond time.'Permanent' means staying longer in time; but what does it matter whether you are a sannyasin for one day or one year or one thousands years -- what does it matter? The impermanent is impermanent -- one day, one year, one thousand years.
Seek something which is beyond time. Then once it is there you know: it has always been there, and it will be always there. The eternal is your innermost nature, SWABHAVA. It is your innermost being.
Whatsoever you are seeking, it should not be out of greed and out of ambition. It should not be a desire to repeat. Forget the past. As it disappears, let it disappear and don't think of the morrow. As it has not come yet, why bother? When it comes, we will be here to look into it. And whatsoever has happened yesterday, don't ask for it again today -- because it may have happened yesterday because you were not waiting for it; today you are waiting for it.
It happens every day in meditation. Somebody comes to an inner space and is thrilled, and the desire to repeat arises. Then next day it is not there, then he feels very frustrated. Then next day he is even more deep into his depression, because it is not coming. And he comes to me and says, "It was better before. At least I had not known it. But now I know it, it is there, and now I am suffering. Why can't I have it again and again?" You cannot have it again and again because it is the very nature of God to happen unexpectedly. He is a guest who comes without informing you.
The Hindu word for guest is ATITHI: it means one who comes without giving you any date beforehand. TITHI means date, ATITHI means one who comes without informing you at all.
God is a guest. When He comes, feel thankful. When He does not come, feel thankful. It must be in your favor that He is not needed today, that you need a gap, that you need a plateau... so things that have happened yesterday become settled.
A highly irascible employer was much given to uttering tirades of abuse to his long-suffering staff. One young girl stood it for so long, but when her virtue was questioned, she had had enough, and walked tight-lipped straight out of the office.
The following morning, she marched into the tyrannical boss's office and thrust a piece of paper under his nose. "This is from my family doctor," she said firmly, "and it certifies that I am pure and untouched."
He glanced at it and thrust it back at her. "This is no good," he snarled. "It is dated yesterday."
Yes, the yesterday is yesterday; gone is gone. Who knows? You may have changed. But all character is of yesterday, all virtue is of yesterday. When you call somebody a saint, what do you mean? You say, "His yesterdays were very saintly." But they are dated yesterday. He may have committed a sin last night. You call somebody a sinner, but that is not right; those are all yesterdays. Yes, he may have committed sins, but last night he may have prayed, he may have meditated, and he may have had a glimpse. So don't call anybody a saint, because a saint belongs to the past; and don't call anybody a sinner, because a sinner is of the past -- and life and being is always free of the past.
Being is of the present. And when you want something to be repeated, again you are simply desiring for the past to be repeated. What is the point? You have known it. Don't you want to know something higher, something greater? Remain available. That is one of my fundamental teachings: Don't desire, remain available. Wait on God and let Him do things.
Next: Chapter 10: Please Wake Up, Question 4
Energy Enhancement Enlightened Texts Kabir The Path of Love
Chapter 10:
Osho - Talks on Songs of Kabir: The Path of Love, Chapter 10: Please Wake Up, Question 1, YOU TELL US THE PATHS ARE OF WILL AND SURRENDER. THE PATH OF WILL IS CERTAINLY NOT FOR ME, BUT THEN SURRENDER ALSO DOES NOT SEEM TO BE PERFECT. NOW, WHAT TO DO? BELOVED MASTER, I AM TOTALLY CONFUSED. KINDLY SHOW ME MY PATH at energyenhancement.org
Osho - Talks on Songs of Kabir: The Path of Love, Chapter 10: Please Wake Up, Question 2, I WANT TO BECOME A SANNYASIN, BUT THERE ARE SO MANY HYPOCRITES HERE AMONGST YOUR SANNYASINS, AND THAT IS PREVENTING ME. WHAT SHOULD I DO? at energyenhancement.org
Osho - Talks on Songs of Kabir: The Path of Love, Chapter 10: Please Wake Up, Question 3, I HAVE DONE VERY MANY GROUPS, AND HAD MANY PERTINENT GROWTH EXPERIENCES IN WHICH I HAVE REALLY FELT THAT I HAD CHANGED AND GAINED TREMENDOUS NEW INSIGHT. BUT I STILL MAKE THE SAME MISTAKES, AND DESPITE EVERYTHING I HAVE DONE, STILL REPEAT THE PAST AS IF I HAVE NO CHOICE. WHAT TO DO? at energyenhancement.org
Osho - Talks on Songs of Kabir: The Path of Love, Chapter 10: Please Wake Up, Question 4, ARE WE NOT HERE TO HELP AND SERVE OTHERS IN THE WORLD? at energyenhancement.org
Osho - Talks on Songs of Kabir: The Path of Love, Chapter 10: Please Wake Up, Question 5, HOW, JUST IN THE PRESENCE OF A MASTER, CAN THE INNER TRANSFORMATION HAPPEN? HOW IS IT POSSIBLE? at energyenhancement.org