OSHO
KABIR
THE PATH OF LOVE
Chapter 2: So Far, So Good
Question 3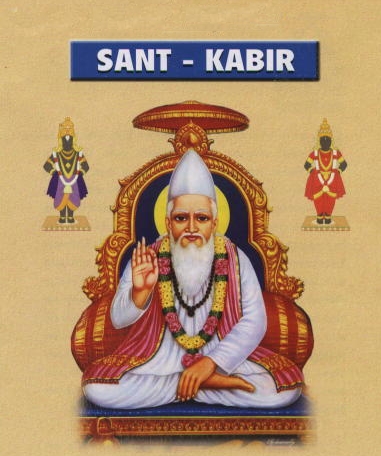 Energy Enhancement Enlightened Texts Kabir The Path of Love
The third question:
Question 3
CURIOSITY AND A STRONG THIRST TO HAVE THE ETERNAL GOAL HAS BROUGHT ME TO YOUR CAMP. CAN CURIOUS, SUSPICIOUS PERSONS NOT BECOME GOOD FOLLOWERS? YOUR ADVICE TO ME, TO LEAVE YOUR CAMP IMMEDIATELY, SEEMS RATHER HARSH.
First: curiosity and strong thirst never exist together. Curiosity is never thirst. Curiosity is childish: one simply wants to know. It is like an itching -- nothing serious is involved, you are not ready to pay anything for it. You are simply curious. You are not serious about it, it is not a deep thirst in you. It is not that knowing it you are going to change your life, your style, your way, your being. Just by the way, you want to know; you are not too concerned.
Many people come to me: they ask one question. Somebody comes and says, `What do you think? Does God exist or not?' Now, even to ask such a question needs a very stupid man. The question is so vast, so unutterable, that if you are really thirsty, you will not be able to verbalize it. You may cry, you may weep, but you will not be able to utter it. The question is so vast, so tremendous. How can you say it? Even to say it is to make it profane; it is a sacrilege. The question is so sacred, so holy, that you throb with it, but you cannot formulate it.
I know those people also. They come and they start trembling, and they say, `We don't know what we have to ask.' Sometimes a person comes to me and says, `Osho, WHAT SHOULD I ASK?' Now this is a man of a totally different quality. He cannot even formulate his question -- because life is so vast and big; how to put it into a question? The moment you put it into a question, it looks childish. Questions and answers exist only in schools, not in life.
Somebody comes and asks, `Does God exist?' and he's expecting an answer, yes or no. You have been trained in your schools, colleges, universities, to answer. Everything and anything you have been trained to answer. You have never been trained to question, remember; you have been trained to answer. Your examination papers simply give you a few questions; you have to answer -- `Does God exist?' -- and you wait there. And of course there can only be two answers, yes or no. But will it be meaningful to say, `Yes, God exists'? Will it solve anything at all? You must have heard that answer before. Or, if it is answered, `No, God does not exist,' is it going to help you at all? You have heard that answer before too; both answers are known. What are you asking?
It is better to be silent, it is better to throb. It is better to cry and weep, it is better to open your heart. Your intensity, your thirst, will not be curiosity. Curiosity never exists with a strong thirst. And you say, `Curiosity and a strong thirst to have the eternal goal has brought me to your camp.' I don't think so. Curiosity may have brought you. And this person has been asking foolish questions; he must have asked at least a hundred questions within ten days.
Intense thirst will make one question out of all questions. If your thirst is intense, then all questions are reduced to one question, and that question is `Who am I?' Now all else is irrelevant.
A thirsty person is not worried about God, he is not worried about whether there is a hell or heaven, he is not worried about past lives, he is not worried about the theory of Karma and reincarnation. His whole problem is: I don't know who I am. This is the first and last question: `I have to know this. If I have known this, then everything else is secondary, can be known; but if I don't know myself, what is the point of knowing anything else?' When there is passion for truth, then you have only one question: Who am I? And in the hundred questions the man has asked, there has not been a single question about `Who am I?' He has not asked that question. The man is curious; and he says, `... to have the eternal goal' -- the man is greedy too.
You don't know yourself and you are hankering for the eternal goal. The greed, the ego: they desire the world, they desire the other world too. They desire money, a bigger bank balance, bigger houses, bigger cars, and then they start desiring heaven and paradise and God. Everything has to be in their fists... greedy people.
You have to know who you are, and by knowing it the eternal is revealed. Not by grabbing the eternal do you know yourself, no. You cannot grab the eternal. You are so tiny. Just think: a man, a very accidental man, thinking to grab the eternal! A small fever will kill you. Ninety-eight point six degrees and you are okay; four or five degrees below ninety-eight, and you are gone. Four, five degrees below ninety-eight, and you are gone. You cannot exist beyond one hundred and ten degrees, and you want to grab the eternal?
You cannot exist without breath for more than a few minutes -- for more than eight minutes you cannot exist -- and you want to grab the eternal?
A body that is already dying.... From the very moment you were born your body is dying. Seventy years is nothing in this timeless procession, in this eternity. A man who is going to live seventy years wants to grab eternity? Such a small head -- where will you put the eternity in it? It is as if somebody is trying to put the whole sea in a spoon.
I have heard about a great philosopher; it must have been Aristotle. I don't know exactly, but I suspect.
He was taking a walk on the beach in the morning sun, and he saw a madman. The man looked mad. And he was carrying water in a teaspoon from the sea, and was pouring it. He had dug a hole, and he would run again to the sea and would come again and again. Aristotle saw him and he said, `What is he doing?' He came close and he said, `What are you doing?' The man said, `I have decided to empty the whole ocean into this hole.' Aristotle said, `Have you gone mad? With that teaspoon? and in this small hole? and that VAST ocean?' And the madman started laughing, and he said, `I was thinking that you are mad. I have heard that you want to understand the eternal truth. In this small head? Who is mad!'
The man must have been a great seer. He shocked Aristotle very much, but he was true. Truth always shocks. Don't be greedy about truth, because truth comes only when you are not greedy. And when you are not greedy, you are not small. Greed makes you small. When all greed disappears, your boundaries disappear. Then you are not a small hole by the side of the ocean. Then the ocean is a small hole by the side of you... when the greed is not there. Truth is not something that you have to possess, it is something that has to possess you. You have to allow it.
But the man is very knowledgeable, and knowledge never allows truth entry. In all his hundred questions he has been showing his knowledge: all the scriptures that he knows, and all that he has heard, and all that has been conditioned into his head.
`Can curious, suspicious persons not become good followers?' A curious person, a suspicious person, cannot even become a follower. A good follower is far away, because to follow you need to be in trust. To go with somebody into the unknown, at least you will have to have a little trust. And this man knows no trust. Suspicious he is; but he knows no trust. Doubt cannot lead you into the inner journey. Doubt is good in science; science depends on doubt. Doubt is a method in the world of science. If you trust, you will not move into science at all; you have to distrust. Science is an inimical method; it depends on antagonism.
Religion, mysticism, are totally different, diametrically opposite. Trust is the method there, not doubt. It you trust me, you can come with me. There is no other way.
And the questioner says, `Your advice to me, to leave your camp immediately, seems rather harsh.'
Harsh? You say harsh? Then you don't know anything about Masters. It is not harsh! It is very polite.... Have you heard about Zen Masters? If you had asked the same question to a Zen Master, he would have jumped on you. He would have pounded you then and there. He would have thrown you out of the ashram. Some day I will do it; wait. Otherwise, why do I have Sant and Kamal and Gurudayal? They will do the pounding. You wait a little more, you trust me a little more, and you will see.
Harsh, you say? It is not harsh; it is simple compassion for you.
You need it, you deserve it -- because a knowledgeable person needs shocks, electro-shocks. I'm not here to make you more knowledgeable, I am here to help you drop all your knowledge. The work is almost as if one is fast asleep and you have to wake him. Of course, it is harsh. Have you not seen it yourself? -- when the alarm goes off early in the morning and you are getting ready for the Dynamic Meditation, and you want to say `hell with it!' and you want to throw the clock. It is harsh.
A Master is an alarm. A Master has to be very shocking: he has to shake you to your very roots, because he has to uproot your mind and transplant you in a totally different world. He has to change your level of being. it is not easy, it is arduous. It is painful too. It needs sacrifice. If you are ready to sacrifice, only then be here. Otherwise, leave me -- because you will be wasting your time and mine too. If you are ready to go through all this suffering that is a must, this sacrifice....
This word `sacrifice' is beautiful It means: to make something holy, to make something sacred. If you are ready to take my shocks in deep trust, in love, they will become sacred. Then my harshness will not look like harshness, it will look like compassion. You will feel that I said so because I loved so much. Otherwise, why should I bother?
Next: Chapter 2: So Far, So Good, Question 4
Energy Enhancement Enlightened Texts Kabir The Path of Love
Chapter 2:
Osho - Talks on Songs of Kabir: The Path of Love, Chapter 2: So Far, So Good, Question 1, MANY PEOPLE IN THE WEST ARE ENGAGED IN THE CREATION OF A SCIENCE OR TECHNOLOGY OF ENLIGHTENMENT. THE NEED IS CERTAINLY THERE, BUT HOW DO YOU SEE THE POSSIBILITY? at energyenhancement.org
Osho - Talks on Songs of Kabir: The Path of Love, Chapter 2: So Far, So Good, Question 2, ONE DAY YOU SAID THAT YOU WERE AN EGOIST. ON ANOTHER DAY, THAT AN EGOIST COULD NOT BE HAPPY, AND YOU SAY YOU ARE HAPPY. CAN YOU COMMENT PLEASE? at energyenhancement.org
Osho - Talks on Songs of Kabir: The Path of Love, Chapter 2: So Far, So Good, Question 3, CURIOSITY AND A STRONG THIRST TO HAVE THE ETERNAL GOAL HAS BROUGHT ME TO YOUR CAMP. CAN CURIOUS, SUSPICIOUS PERSONS NOT BECOME GOOD FOLLOWERS? YOUR ADVICE TO ME, TO LEAVE YOUR CAMP IMMEDIATELY, SEEMS RATHER HARSH at energyenhancement.org
Osho - Talks on Songs of Kabir: The Path of Love, Chapter 2: So Far, So Good, Question 4, YOU, BUDDHA, JESUS, ETC. ARE ALL MEN. YOU SAY WOMEN ARE CLOSER TO NO-MIND. WHY DID YOU CHOOSE A MAN'S BODY? WHY ARE THERE NO WOMEN MASTERS? at energyenhancement.org
Osho - Talks on Songs of Kabir: The Path of Love, Chapter 2: So Far, So Good, Question 5, EVERYTHING IS PERFECT, BUT ALSO, THE THIRD WORLD WAS IS COMING. YOU SAY: DO NOT TRY TO CHANGE THE WORLD -- BUT JUST OUTSIDE THE ASHRAM GATE, A BEGGAR'S CHILD LOOKS LIKE HE IS NEARLY STARVING. WHAT TO DO? at energyenhancement.org
Osho - Talks on Songs of Kabir: The Path of Love, Chapter 2: So Far, So Good, Question 6, AS KABIR IS SINGING THE PATH OF LOVE, EXCUSE ME ASKING A PERSONAL QUESTION. I COULD NOT RESIST THE TEMPTATION, SO... WHEN DID YOU HAVE YOUR LAST GIRLFRIEND, AND THE LAST LOVE RELATIONSHIP? at energyenhancement.org
Osho - Talks on Songs of Kabir: The Path of Love, Chapter 2: So Far, So Good, Question 7, I HAVE HEARD, OSHO, THAT WHEN YOU WALK YOUR FEET DON'T TOUCH THE GROUND. HAVE YOU SOMETHING TO SAY ABOUT IT? at energyenhancement.org