OSHO
KABIR
THE PATH OF LOVE
Chapter 2: So Far, So Good
Question 7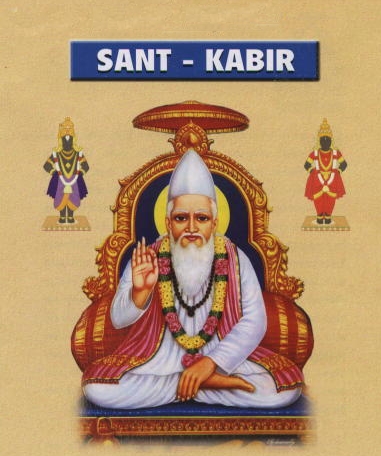 Energy Enhancement Enlightened Texts Kabir The Path of Love
And the really, really last one:
Question 7
I HAVE HEARD, OSHO, THAT WHEN YOU WALK YOUR FEET DON'T TOUCH THE GROUND. HAVE YOU SOMETHING TO SAY ABOUT IT?
That's true. When I walk, my feet don't touch the ground -- but there is nothing miraculous about it. They don't reach the ground because I always wear shoes.
If it does not satisfy you -- because you would like your Master to be a great miracle-maker -- then just to satisfy you, I would like to say that those shoes are of awareness, and if you also wear the shoes of awareness, your feet will not touch the ground. It is simple, it is not miraculous.
And you have asked, `Have you something to say about it?' That is dangerous. The time is over. I have nothing to say about it, but if I have to say, it takes ninety minutes... and the time is over... and my bladder is full... and I would like to go to the bathroom. Excuse me.
Next: Chapter 3: And Home Is Not Far Away
Energy Enhancement Enlightened Texts Kabir The Path of Love
Chapter 2:
Osho - Talks on Songs of Kabir: The Path of Love, Chapter 2: So Far, So Good, Question 1, MANY PEOPLE IN THE WEST ARE ENGAGED IN THE CREATION OF A SCIENCE OR TECHNOLOGY OF ENLIGHTENMENT. THE NEED IS CERTAINLY THERE, BUT HOW DO YOU SEE THE POSSIBILITY? at energyenhancement.org
Osho - Talks on Songs of Kabir: The Path of Love, Chapter 2: So Far, So Good, Question 2, ONE DAY YOU SAID THAT YOU WERE AN EGOIST. ON ANOTHER DAY, THAT AN EGOIST COULD NOT BE HAPPY, AND YOU SAY YOU ARE HAPPY. CAN YOU COMMENT PLEASE? at energyenhancement.org
Osho - Talks on Songs of Kabir: The Path of Love, Chapter 2: So Far, So Good, Question 3, CURIOSITY AND A STRONG THIRST TO HAVE THE ETERNAL GOAL HAS BROUGHT ME TO YOUR CAMP. CAN CURIOUS, SUSPICIOUS PERSONS NOT BECOME GOOD FOLLOWERS? YOUR ADVICE TO ME, TO LEAVE YOUR CAMP IMMEDIATELY, SEEMS RATHER HARSH at energyenhancement.org
Osho - Talks on Songs of Kabir: The Path of Love, Chapter 2: So Far, So Good, Question 4, YOU, BUDDHA, JESUS, ETC. ARE ALL MEN. YOU SAY WOMEN ARE CLOSER TO NO-MIND. WHY DID YOU CHOOSE A MAN'S BODY? WHY ARE THERE NO WOMEN MASTERS? at energyenhancement.org
Osho - Talks on Songs of Kabir: The Path of Love, Chapter 2: So Far, So Good, Question 5, EVERYTHING IS PERFECT, BUT ALSO, THE THIRD WORLD WAS IS COMING. YOU SAY: DO NOT TRY TO CHANGE THE WORLD -- BUT JUST OUTSIDE THE ASHRAM GATE, A BEGGAR'S CHILD LOOKS LIKE HE IS NEARLY STARVING. WHAT TO DO? at energyenhancement.org
Osho - Talks on Songs of Kabir: The Path of Love, Chapter 2: So Far, So Good, Question 6, AS KABIR IS SINGING THE PATH OF LOVE, EXCUSE ME ASKING A PERSONAL QUESTION. I COULD NOT RESIST THE TEMPTATION, SO... WHEN DID YOU HAVE YOUR LAST GIRLFRIEND, AND THE LAST LOVE RELATIONSHIP? at energyenhancement.org
Osho - Talks on Songs of Kabir: The Path of Love, Chapter 2: So Far, So Good, Question 7, I HAVE HEARD, OSHO, THAT WHEN YOU WALK YOUR FEET DON'T TOUCH THE GROUND. HAVE YOU SOMETHING TO SAY ABOUT IT? at energyenhancement.org