OSHO
KABIR
THE PATH OF LOVE
Chapter 4: Religion Is Individual Flowering
Question 4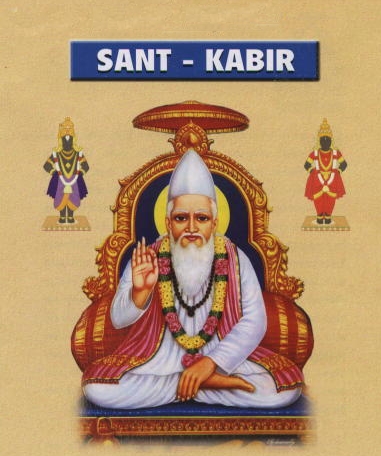 Energy Enhancement Enlightened Texts Kabir The Path of Love
The last question:
Question 4
I FEEL GUILTY THAT I CAN COME TO YOU AND THE POOR PEOPLE CANNOT COME.
Don't feel guilty; please stop coming.Let me tell you one anecdote.
Martha was dying. With her last breath she turned to Abe and asked, `Abe before I die, make love to me just one more time.'
Abe answered, `How could you ask me to do such a thing? I will kill you!'
Martha pleaded, `Everyone is entitled to one last request before they die. You should grant me this last wish.'
Abe replied, `Okay.' He got into bed and made love to her. No sooner did he finish than she hoped out of bed completely cured, and ran downstairs and started to flick a chicken and yell into the living room where her children were sitting, that dinner would be ready in an hour.
The children were astounded, and ran up the stairs to their father who was sitting in a chair and crying. They said, `Papa, why are you crying? It's a miracle! Mama is completely cured!'
He replied, `I know, but when I think what I could have done for Eleanor Roosevelt.'
Get it? `I know, but when I think what I could have done for Eleanor Roosevelt; that's why I'm crying.'
Don't think about Eleanor Roosevelts, and don't cry unnecessarily. If you feel ashamed, don't come -- because to feel guilty is very bad, and I don't want anybody to feel guilty. Then go and serve the poor people. If you want to come here, forget about the whole world. If you think about the world you cannot listen to me, you cannot understand me.
You life is short... your life is really very short: you don't know whether you are going to exist the next moment or not. And don't feel sorry for the poor, because in the first place, the poor may not be ready to come. Because I know poor people: I have been travelling in this country, I have been born in this country; I know poor people. Sometimes when they come to me, they come for some other reasons. They come: their son is not getting employment, so, `Osho, bless.' They come because their wife is ill; they come because somebody is not having a child, `So bless.' They come for some other reasons, not for religious reasons. A poor person cannot have religious reasons really; he is starving. His problem is not religious, his problem is physical. Only a rich person can have religious problems. Religion is a by-product of affluence; it is a luxury.
When your bodily needs are fulfilled, then psychological problems arise. A poor man never has psychological problems; you will never see him going to the psychoanalyst. Have you ever seen a poor man going? He has no psychological problems. When your bodily needs are completely fulfilled, your problems shift: they take a higher form, they move on a higher altitude -- they start becoming psychological.
Indians are very happy that they don't have many psychological problems, and that they don't need many psychiatrists in India. And they are very puzzled as to why America has so many psychiatrists. And they feel very sorry for America, because they think, `Poor people. They are suffering so much mental illness.' They don't understand that mental illness is a blessing; it simply shows that physical needs are fulfilled. Now the person can afford to be mentally ill.
When mental needs are fulfilled, then religious needs, spiritual needs, arise -- NEVER before.
So if you are feeling sorry for any poor person, don't feel sorry. It is as if you see a small child playing and you start feeling, `This poor child; he cannot enjoy sex yet.' Now it is for you to feel guilty, and if you want to feel guilty, you are free. And if you want to stop making love to your woman or you your man, stop -- because those small children... they cannot make love yet.
They will make love in their own time. Everybody has his own ripening. And if a poor person really has become interested in religion, he will find a way to come to me. Nobody can bar him. Their are many poor people here: they will find a way, they will do everything they can do and they will come. Their intensity will bring them. Your pity is not going to help them.
Only one thing can happen out of your pity: you may miss me.
Once a Jew businessman was fishing in a lake when he hauled a fish of a type he has never seen before. It has golden scales and silver fins which gleamed and flashed as it thrashed about on the bottom of his boat. Suddenly, the fish startled the businessman by speaking!
`Kind sir,' implored the fish, `throw me back in the lake and I'll grant you three wishes.'
The businessman considered carefully and then said, `Make it five and we've got a deal.'
`I can only grant three,' gasped the fish.
`Four and a half,' proposed the businessman.
`Three,' said the fish barely audibly.
`Okay, okay,' said the businessman. `We'll compromise on four wishes. How about that?'
But this time the fish made not reply at all. It lay dead on the bottom of the boat.
Life is very short. I will not be here forever. Use the opportunity that is available to you, and use it as much as you can. Let your inner flame burn bright, and then you can go to the poor people and help them also. That will be of some help. Right now you will feel guilty: they will not gain anything out of your guilt; you will miss, certainly.
Next: Chapter 4: Religion Is Individual Flowering, Question 5
Energy Enhancement Enlightened Texts Kabir The Path of Love
Chapter 4:
Osho - Talks on Songs of Kabir: The Path of Love, Chapter 4: Religion Is Individual Flowering, Question 1, WHY DO YOU REFER TO GOD AS `HE'? THE IS-NESS, THE LIFE ENERGY, THE TOTALITY, THE UNKNOWABLE... at energyenhancement.org
Osho - Talks on Songs of Kabir: The Path of Love, Chapter 4: Religion Is Individual Flowering, Question 2, MY UNDERSTANDING IS THAT KNOWLEDGE IS UNDERSTANDING. THE WISDOM OF THE SAGES IS THE WISDOM OF THE AGES. PLEASE LEAD ME TO WISDOM at energyenhancement.org
Osho - Talks on Songs of Kabir: The Path of Love, Chapter 4: Religion Is Individual Flowering, Question 3, KARL MARX'S PHILOSOPHY ADVOCATES A CLASSLESS SOCIETY AND A STATELESS SOCIETY. IS HE ADVOCATING A RELIGIOUS SOCIETY INDIRECTLY? at energyenhancement.org
Osho - Talks on Songs of Kabir: The Path of Love, Chapter 4: Religion Is Individual Flowering, Question 4, I FEEL GUILTY THAT I CAN COME TO YOU AND THE POOR PEOPLE CANNOT COME at energyenhancement.org
Osho - Talks on Songs of Kabir: The Path of Love, Chapter 4: Religion Is Individual Flowering, Question 5, IS SANT CLAUS ENLIGHTENED? at energyenhancement.org