OSHO
KABIR
THE PATH OF LOVE
Chapter 8: God Still Hopes
Question 6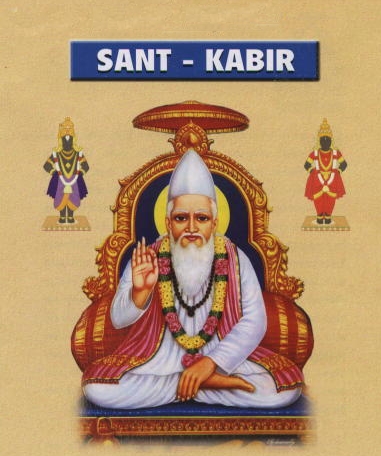 Energy Enhancement Enlightened Texts Kabir The Path of Love
The last question:
Question 6
WHAT ARE THE THREE MOST ESOTERIC REASONS FOR YOUR ARRIVING AT THE LECTURE AT SUCH AN EXOTIC NUMBER OF MINUTES PAST EIGHT?
This is from Yatri. He is asking why sometimes I am late. I am amazed myself. The reasons are different. I am amazed because I am amazed at why sometimes I am not late.
Time does not exist for me; it is a miracle how I manage. And he is asking: "What are the three most esoteric reasons for your arriving at the lecture at such an exotic number of minutes past eight?"
First, I am drunk.
Second, I am drunk.
Third, I am drunk.
Next: Chapter 8: God Still Hopes, Question 7
Energy Enhancement Enlightened Texts Kabir The Path of Love
Chapter 8:
Osho - Talks on Songs of Kabir: The Path of Love, Chapter 8: God Still Hopes, Question 1, IS THERE LIFE AFTER DEATH? at energyenhancement.org
Osho - Talks on Songs of Kabir: The Path of Love, Chapter 8: God Still Hopes, Question 2, THE OWNER OF THE GRAND HOTEL WHERE I AM LIVING WOULD LIKE AN ANSWER TO THIS QUESTION: WHY DID GOD CREATE THIS WORLD? at energyenhancement.org
Osho - Talks on Songs of Kabir: The Path of Love, Chapter 8: God Still Hopes, Question 3, WHAT IS THE DIFFERENCE BETWEEN A MONASTERY AND AN ASHRAM? at energyenhancement.org
Osho - Talks on Songs of Kabir: The Path of Love, Chapter 8: God Still Hopes, Question 4, YOU CRAFTY OLD BUGGER! WILL I EVER LEARN YOUR WAYS? at energyenhancement.org
Osho - Talks on Songs of Kabir: The Path of Love, Chapter 8: God Still Hopes, Question 5, WHEN YOU WAKE UP IN THE MORNING AND YOU HEAR THE BIRDS SING AND YOU SMELL THE AIR, DO YOU NEVER THINK, 'I WANT JUST TO ENJOY THAT, AND I DON'T FEEL LIKE GIVING A LECTURE'? at energyenhancement.org
Osho - Talks on Songs of Kabir: The Path of Love, Chapter 8: God Still Hopes, Question 6, WHAT ARE THE THREE MOST ESOTERIC REASONS FOR YOUR ARRIVING AT THE LECTURE AT SUCH AN EXOTIC NUMBER OF MINUTES PAST EIGHT? at energyenhancement.org
Osho - Talks on Songs of Kabir: The Path of Love, Chapter 8: God Still Hopes, Question 7, CAN I ASK THE QUESTION BEFORE THE FIRST, THE REALLY, REALLY FIRST QUESTION? SINCE YOU OBVIOUSLY ARE NOT AN EINSTEIN, WHY NOT GIVE UP TRYING TO NUMBER THE QUESTIONS FROM THE FIRST TO THE LAST? at energyenhancement.org