OSHO
SUFISM
THE SECRET
Chapter 18: The Master Is A Metaphor
Question 4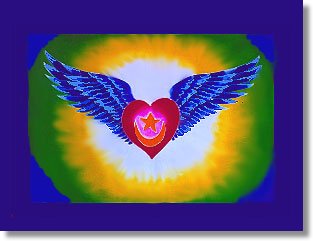 Energy Enhancement Enlightened Texts Sufism The secret
The fourth question:
Question 4
BELOVED OSHO, WOULD YOU PLEASE TELL US MORE ABOUT WHAT THE SUFIS CALL "ADAB"? IS IT A "TARIQA"... A METHOD THAT EXTENDS BEYOND THE PHYSICAL PRESENCE OF THE MASTER, BECOMING PART OF THE INNERMOST BEING OF THE DISCIPLE AND REFLECTING, IN EVERY ACTION OF HIS DAILY?
Radha Mohammed, yes, adab is a tariqa, a method. It is the beginning of something very immense, of something utterly incomprehensible to the intellect. It is the first step of a great eternal pilgrimage. To be with the Master is simply a lesson in how to be with God. That's why down the ages the Master has been called "God". It is very symbolic, it is a metaphor.
The word "metaphor" is beautiful. Meta means beyond, phor means going: that which takes you beyond. The Master is a metaphor -- he takes you beyond himself. He is just a beginning, a jumping-board. To be with the Master is nothing but a discipline in how to be with God. God is not visible, the Master is visible; it is easier to learn from the visible and then move to the invisible.
Have you looked into children's books? We have to make big pictures, very colorful pictures for them. Words are few. If you have to teach the child M, you have to make a big mango, very juicy, colorful. The child is not interested in M. Something abstract -- what does it mean to a child? But in the mango, he is certainly interested. Juices start flowing in his mouth the moment he sees the mango -- so colorful, so full of juice. Now there is a way we can teach him about M through the mango. Mango becomes a metaphor. Slowly, slowly the picture becomes smaller and smaller and smaller, and one day it will disappear. Then M will work on its own. There will be no need again and again to bring in the mango to remind the child about the M.
Exactly like that, the Master is something visible, God is invisible. You cannot learn adab with the invisible, you will have to learn adab with the visible. You fall in love with a Master; it is very difficult to fall in love with God. Where is he in the first place? Who is he? Is he or not? But one can fall in love with a Master, and in that very love grace arises in you. Love always creates grace. That grace is adab.
When you love the Master you behave in a certain way. Love knows how to behave. It is not a question of an imposed discipline. It is not that it is enforced on you; if it is enforced, then you are not in the presence of a Master. It arises out of yu; it is part of yur love, it is part of your feeling heart. You feel so much for the Master that when he is around, you immediately fall into the silence, into grace. A great elegance arises in you. Suddenly you forget all your worries, you forget all your past and future programs. For a few moments you are transported into the another world.
This is the beginning. Slowly, slowly this will become so deep-rooted in you that there will be no need for the Master to be present. Whenever and wherever you will remember the Master, immediately you will fall into the same space again. Then by and by there will be no need to remember the Master. The remembrance will become like your breathing -- it will be always there, in a subtle form. And then your whole life will become graceful. Then it will not only be a question of behaving gracefully with the Master. You will behave gracefully with whomsoever you are relating: in the marketplace, in the office, in the factory, wherever you are, wherever and with whomsoever. Now the Master has become your innermost core, you are always in the presence of the Master. Then slowly, slowly it will spread to trees, to mountains, to the sky, to the stars. Then you are entering into God. By and by, step by step, one day suddenly the Master is no more there, the disciple is no more there... only God is.
Adab is a discipline, but it brings you to a state of total spontaniety. It is a tariqa, a method -- and a great method. It can be known only by those who love. It can be known only by those who have become devotees, disciples. It is available only to the eyes of love. It is such a subtle experience that if you come to the Master full of your knowledge and intellect you will miss it. It is such an exquisite feeling tht unless youur heart is open for it you will not have any taste of it.
That's why each Master finally decides to live with his own disciples only, because that is the only way to help people towards God. I am not interested in the mobs. I am not interested in people coming here out of curiosity. I am interested only in those people who are ready to die in my presence, who are ready to disappear into my love.
You are living adab. This silence is adab. Your hearts beating with me -- you are breathing in rhythm with me -- this is adab.
Next: Chapter 18: The Master Is A Metaphor, Question 5
Energy Enhancement Enlightened Texts Sufism The secret
Chapter 18:
Osho - Talks on Sufi Stories: The secret, Chapter 18: The Master Is A Metaphor, Question 1, OSHO, WHY AM I SO MUCH AFRAID OF TWO GROUPS HERE, THE TANTRA AND THE ENCOUNTER? at energyenhancement.org
Osho - Talks on Sufi Stories: The secret, Chapter 18: The Master Is A Metaphor, Question 2, WHAT IS WRONG, IN IMITATING THE GREAT IDEALS TAUGHT DOWN THE CENTURIES? at energyenhancement.org
Osho - Talks on Sufi Stories: The secret, Chapter 18: The Master Is A Metaphor, Question 3, WILL YOU PLEASE SPEAK ABOUT THE DIFFERENCE BETWEEN A HEALTHY LOVE OF ONESELF AND EGOISTICAL PRIDE? at energyenhancement.org
Osho - Talks on Sufi Stories: The secret, Chapter 18: The Master Is A Metaphor, Question 4, BELOVED OSHO, WOULD YOU PLEASE TELL US MORE ABOUT WHAT THE SUFIS CALL 'ADAB'? IS IT A 'TARIQA'... A METHOD THAT EXTENDS BEYOND THE PHYSICAL PRESENCE OF THE MASTER, BECOMING PART OF THE INNERMOST BEING OF THE DISCIPLE AND REFLECTING, IN EVERY ACTION OF HIS DAILY? at energyenhancement.org
Osho - Talks on Sufi Stories: The secret, Chapter 18: The Master Is A Metaphor, Question 5, CLOTHES OF A PARTICULAR COLOR AND THE WEARING OF THE MALA IS PRESCRIBED FOR SANNYASINS SO THAT THEY ARE CONTINUOUSLY AWARE OF THE FINAL AIM OF LIFE -- BLISS at energyenhancement.org