OSHO
SUFISM
THE SECRET
Chapter 2: A Chance To Pour My Grace Into You
Question 3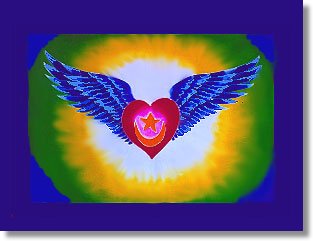 Energy Enhancement Enlightened Texts Sufism The secret
The third question:
Question 3
WHENEVER I COME TO DARSHAN, A DEEP SADNESS COMES UP. I FEEL LIKE CRYING. I CRY AND THEN FEEL CALM AND EXHAUSTED. WHAT IS HAPPENING?
Asti, the whole time that you have been here with me, you have been trying to deceive me. That's the root cause of your sadness.
Asti is afraid of groups. Hence she is afraid of meeting me -- because if she meets me I will tell her to do Encounter, Tantra, Vipassana, Primal. Because of this fear she has been playing a deceptive game. When she arrives she never comes for an arrival darshan. She always comes for a departure darshan so I cannot give any group, because she is leaving tomorrow. Even if she comes for darshan she never comes for a taLking darshan She sits at the back, she comes only for a silent darshan, because if she talks she is bound to be caught, trapped into some group. She cannot ask a question, because if she asks a question she will get a group. She cannot bring her problems to me.
And I have been watching, and I have been giving her enough rope. Now she is feeling sad. That is natural -- you have been avoiding me. You are here, and avoiding growth. You have not yet surrendered to me; you have not told me, "Osho, do whatsoever you want to do with me. Tell me whatsoever you would like me to do. " You have kept yourself aloof, you have kept yourself away, you have been protecting. Hence sadness is natural.
That's why, Asti, when you come to darshan you feel sadness coming to you. When people come to darshan they feel great bliss arising in them; why sadness in you? Because you know that you are being smart with me, clever and cunning. And remember, the people who are clever and cunning here are the people who are going to miss. Be innocent. Only then is there a possibility of transformation.
Asti, I would like to tell you this story. You have been trying hard to be smart and clever, but all smartness, all cleverness is stupid. A really intelligent person need not try to be clever; a really intelligent person is innocent. Intelligence is a function of innocence
And in trying to be clever...
Often we fail to check our facts. We think we know the whole situation before We check it out. I remember hearing about a young attorney whose first job was with a large railroad company. It was not long until he had his first case to try. A farmer noticed that his prize cow was missing from the field through which the railroad passed. He promptly went down and filed suit in the justice of the peace's office against the railroad company for the value of his cow.
In due course the case came up for hearing before the local justice of the peace in the back room of the general store, and the smart young attorney came down from the big city to defend the railroad company.
The first thing he did was to take the farmer, who had no attorney, over into a corner and begin talking to him about settling the case. Well, the young lawyer talked and talked and finally twisted the old farmer's arm so that the farmer, very reluctantly, agreed to accept half of what he was claiming to settle the case.
After the farmer had signed the release and taken the check, the young lawyer just could not resist gloating over the old farmer a little bit, and he said, "You know, I hate to tell you this, but actually I put one over on you this morning. I could not have won the case. The engineer was asleep, and the fireman was in the caboose when the train went through your farm that morning. I did not have one witness to put on the stand."
The old farmer smiled a bit and went on chewing his tobacco. Then he said, "Well, I will tell you, young feller, I was a little worried about winning that case myself. You know, that durned cow came home this morning. "
Asti, you have been trying to be smart -- very hard you have been trying. But it is good that you have asked the question. Drop this cleverness. To be with me you have to be open, you have to be utterly naked. If you don't want to do the groups, you could have cried and said, "No, Osho, I don't want to do them." But there is no need to hide, there is no need to pretend. Otherwise you will become sad because you have no contact with me, and naturally sadness will arise, that "What am I doing here? Everybody else is growing; what am I doing here?"
You have been doing these games. Stop playing these games. You have to be sincere with me. And remember, more and more sannyasins will be coming. It will become more and more difficult for me if you are trying to be clever and cunning: you may be lost in the crowd. You have to be very open, sincere, true, authentic. These games cannot be played; we don't have any time for them. Thousands and thousands of sannyasins are going to come, and then it will be difficult for you. If you want to hide, you can hide in the crowd; it will be difficult for me to find you.
So let us decide that if you want to be here then you have to be according to me, not according to yourself -- otherwise you will remain sad. Only surrender can help you. Only surrender can give me a chance to pour my grace into you.
Next: Chapter 2: A Chance To Pour My Grace Into You, Question 4
Energy Enhancement Enlightened Texts Sufism The secret
Chapter 2:
Osho - Talks on Sufi Stories: The secret, Chapter 2: A Chance To Pour My Grace Into You, Question 1, WHY IS LOVE SO PAINFUL? at energyenhancement.org
Osho - Talks on Sufi Stories: The secret, Chapter 2: A Chance To Pour My Grace Into You, Question 2, DEAR OSHO, DID THE REAL MASTER JESUS, THE ONE BEYOND ALL THE CHRISTIAN DISTORTIONS, TO WHOM I ONCE OPENED MY HEART, DID HE SEND ME TO YOU? at energyenhancement.org
Osho - Talks on Sufi Stories: The secret, Chapter 2: A Chance To Pour My Grace Into You, Question 3, WHENEVER I COME TO DARSHAN, A DEEP SADNESS COMES UP. I FEEL LIKE CRYING. I CRY AND THEN FEEL CALM AND EXHAUSTED. WHAT IS HAPPENING? at energyenhancement.org
Osho - Talks on Sufi Stories: The secret, Chapter 2: A Chance To Pour My Grace Into You, Question 4, WHAT IS EDUCATION? at energyenhancement.org