OSHO
SUFISM
THE SECRET
Chapter 6: Life Is An Empty Canvas
Question 3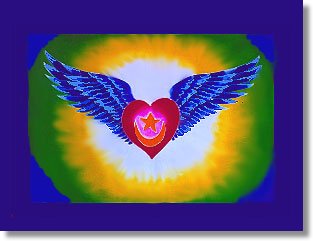 Energy Enhancement Enlightened Texts Sufism The secret
The third question:
Question 3
OSHO, CAN YOU PLEASE GIVE ME YOUR CAR?
The question is from Hans Conard Zander. He is a reporter from Germany; he represents the famous magazine STERN.
Coming from Germany and asking for an ordinary Mercedes-Benz? -- it is like carrying coal to Newcastle. And this is the only question he has asked. Coming from Germany, from so far away, representing a very reputable, famous magazine, and only this question to ask? It shows much.
Hans Conrad Zander had been a monk before he became a journalist. That repression must still be there. He has not asked about God, not about meditation, not about love, but he has asked about a car. The monk has not yet died. This is the ugliness of monkhood: you impose certain things upon yourself forcibly. Your poverty is imposed. Your poverty is not your joy, it is your suffering.
The monks become poor because they are greedy. They want the joys of paradise later on. And they figure it out that this life is short -- and particularly when you are a Christian you have only one life, just a short life -- by the time you start thinking about life, half of it is already gone -- so it is only a question of a few years, and then the eternal joys, forever and forever.
If Hans reaches paradise, the first thing that he will ask for will be a Mercedes-Benz! Coming to me, and asking such a stupid thing....
Hans, it is yours, you can take it away right now. But one thing I must tell you before you start taking it away: it does not belong to me. You may get into some legal trouble. As far as I am concerned, I am absolutely agreeing; you can take it away.
Nothing belongs to me. I have not a single pai with me, no bank account. You can see -- I don't even have pockets, because there is nothing to put in!
You can take it. It is just as if you ask me, "Can I take the moon?" I will say "Of course you can take it. As far as I am concerned, I have no objection. You can take the moon. "
I have heard that two hippies were sitting under a tree, were getting very high, were stoned. It was a full-moon night, and one hippie looked at the moon and said, "I would like to purchase it, whatsoever the cost. I am ready to pay for it, whatsoever the cost."
"The other said, "Forget all about it, because I am not selling it."
My saying to you that you can take it would be as absurd; because it does not belong to me at all. Nothing belongs to me. All that you see here belongs to this commune of the sannyasins; I am just a guest. I am grateful to my sannyasins because they take every care of me. Otherwise, nothing belongs to me. Any day they can say, "Goodbye," and I have to go.
But it shows much about your mind, what kind of mind you have been carrying.
The old lady was a strict teetotaller and always had a glass of milk with her meal. One day she went to a friend's wedding and some practical joker put some gin in the old lady's milk, unknown to her.
She sipped the milk, savored it, drank some more... and finally emptied the glass.
Then, with a smile on her face she said, "What a cow! What a cow! "
That's what is happening to you: "What a car! What a car! " This is ugly. This is ugly because this type of mind can never be at ease, can never be relaxed, can never know the joys of existence. This kind of mind will remain always in misery. The more you hanker for things, the more miserable you will be.
And the hankering never comes to an end. You can have all the gadgets that modern technology has made available, and yet you will be in misery because more and more is coming on every day. And even if you can get the whole world, still you will be miserable because this mind that asks for more goes on asking for more. If you have this world, then the mind will start talking about the other world -- how to possess the moon, how to have a plot there.
In Japan there is a travel agency: they are selling tickets to the moon, and all the seats are already booked. On the first of January, 1985 the plane leaves; be in a hurry. They are asking fantastic prices for the tickets, and tickets are being sold on the black market. That will be the first trip according to them; anybody can go.
Sooner or later you will see people will be making bungalows on the moon, and then those who don't have a bungalow on the moon will suffer.
People, without seeing this eternal, infinite obsession with the "more", go on doing all kinds of things. They even become monks.
Hans became a monk. He must have become a monk in order to get free of all this desiring mind -- but you cannot get free by becoming a monk. Then one day he must have got tired, so he dropped the robes of the monk, came back into the world. But this is not going to help, you can move from one extreme to the other.
Understanding helps, not moving from one extreme to the other.
Kelly had been poverty-stricken all his life, but then an American relative left him a legacy of a million dollars. Kelly decided that he would take things easy for the rest of his life.
One day he was out driving in his big car when he said to the chauffeur, "Drive over a stone, my good man. There is some ash on the end of my cigar."
Now, taking life easy.... People move from one extreme to the other but they remain the same, because understanding happens only in the middle.
Hans has been here for a few days, and he is very antagonistic to this place, very antagonistic to sannyasins....
He told Prasad that because he has been a monk, he does not like the idea of sannyas at all. Now, this is without knowing that my sannyasins are not monks or nuns! My sannyasins are exactly in the middle: they are neither worldly nor otherworldly. They are exactly in the middle, settling in the middle, settling in a kind of balance.
Whatsoever you have, use it gratefully. Whenever you have, use it gratefully, thankfully. When you don't have it, use that not-having gratefully also. When you are poor, thank God that you are poor, because poverty has also a few joys of its own which no rich man can ever have. When you are rich, thank God that you are rich, because there are a few joys which only rich people can have, no poor man can ever have.
So I am neither for poverty and against richness nor for richness and against poverty. I am for trust. The poor man wants to be rich; that is distrust. The rich man wants to be poor, thinks maybe the poor man is enjoying something that he is missing; that is distrust. I teach you: wherever you are, wherever you find yourself, enjoy whatsoever you have -- enjoy it totally.
Sometimes if you have nothing to eat, rather than feeling hungry, make it a fast. That is the art of life. Why not transform it into a fast? Hunger can be transformed into a fast, and then it has a beauty of its own because it is no more forced upon you. You have been artistic about it. Just a little touch of your meditation, and hunger becomes a fast. A fast has a beauty, hunger is just ugly. You were starving, you changed the face of starvation; you made it beautiful, you started celebrating it.
When you have to eat, let it be a feast. Thank God.
Wherever you are and whatsoever is available, feel thankful and prayerful.
But that is not the way people are living. They are constantly asking for that which they don't have -- and you will always be asking for that which you don't have. Life is short, and there are millions of things you will always be missing. People don't live in what they have, they live in what they don't have. That's why they live an empty life and fullness never happens.
Otherwise everybody is so rich, already so rich, that if he knows how to enjoy it, even emperors will feel jealous of him.
But coming here to report about this ashram, these beautiful people, this great experiment, and then asking about a car that you could have better asked about in Germany.... German roads are full of Mercedes-Benzes; they are everywhere, it is the common car in Germany. But Hans, you must be having a very, very repressed mind.
And I am surprised that a magazine like STERN sends you here to investigate about meditation. You should have been sent to a car garage!
Next: Chapter 6: Life Is An Empty Canvas, Question 4
Energy Enhancement Enlightened Texts Sufism The secret
Chapter 6:
Osho - Talks on Sufi Stories: The secret, Chapter 6: Life Is An Empty Canvas, Question 1, I AM IN DEEP CONFUSION ABOUT TRUST AND ACTION. PART OF ME SAYS, 'IF YOU SIT BACK, NOTHING WILL HAPPEN...' at energyenhancement.org
Osho - Talks on Sufi Stories: The secret, Chapter 6: Life Is An Empty Canvas, Question 2, I AM EXPERIENCING SOMETHING THAT I AM CALLING 'THE PAIN OF MYSELF' CAN YOU SAY WHAT THIS IS? at energyenhancement.org
Osho - Talks on Sufi Stories: The secret, Chapter 6: Life Is An Empty Canvas, Question 3, OSHO, CAN YOU PLEASE GIVE ME YOUR CAR? at energyenhancement.org
Osho - Talks on Sufi Stories: The secret, Chapter 6: Life Is An Empty Canvas, Question 4, IS NOT LIFE NOTHING BUT MISERY? at energyenhancement.org
Osho - Talks on Sufi Stories: The secret, Chapter 6: Life Is An Empty Canvas, Question 5, OSHO, AS I READ YOUR BOOKS AND HEAR YOUR DISCOURSES YOU SEEM TO MISQUOTE AND TAKE OUT OF CONTEXT THE WORDS OF SIGMUND FREUD. WHAT IS YOUR POINT, OSHO? I DON'T UNDERSTAND THE TRICKERY INVOLVED at energyenhancement.org
Osho - Talks on Sufi Stories: The secret, Chapter 6: Life Is An Empty Canvas, Question 6, IN THE PROCESS OF BECOMING MORE ORDINARY, WHAT IS HAPPENING, TO THE EGO? at energyenhancement.org
Osho - Talks on Sufi Stories: The secret, Chapter 6: Life Is An Empty Canvas, Question 7, OSHO, WE MUST BE FREE. YET WHERE DOES FREEDOM END AND SELFISHNESS BEGIN? at energyenhancement.org