OSHO
SUFISM
THE SECRET
Chapter 8: The Cool White Shine Of His Beloved
Question 1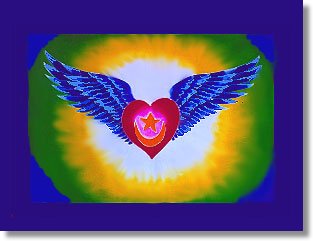 Energy Enhancement Enlightened Texts Sufism The secret
The first question:
Question 1
OSHO, I TOO, THEN, AM A DONKEY. IF YOU HAD GIVEN ME IHMN TO MEDITATE OVER, I WOULD HAVE SILENTLY ACCEPTED IT OUT OF TRUST THAT YOU WERE GIVING ME WHAT I NEEDED. OR IS IT A MATTER OF TRUST? CAN YOU PLEASE EXPLAIN THE RIGHT ATTITUDE OF A DISCIPLE RECEIVING INSTRUCTION FROM THE MASTER?
Idama, the moment you recognize that you are ignorant, you are no more, because only intelligence can see the point of one's own stupidity. The stupid person cannot see it; that's why he is stupid. The most fundamental stupidity is that one cannot see it. When you start seeing your unintelligence, intelligence is arising in you. When you start recognizing your confusion you are becoming clear. Otherwise who will recognize the confusion? You are becoming separate from the confusion.
You say, "I too, then, am a donkey." If really you can see it, then you are no more. Then the first ray of intelligence has penetrated you. No donkey can accept it; the donkey will make much fuss about it. If you tell the donkey, "You are a donkey," he will kick you! He will become your enemy. But if you can find a donkey who simply tries to understand the fact of his stupidity, that's enough proof that the change has started happening.
And secondly, Idama, you did not understand rightly the meaning of the story. The person who had come to the Sufi Master was not a disciple. He was just curious. He had come accidently. Just because he was going to all kinds of people -- to all Masters, learned people, schools -- he had come to this Master too. It was just part of his accidental life. He was not there to seek and to search. He was not there to be in the company of the Master; he was not ready to dissolve into the Master. He was not surrendered either.
Listen to the story again:
A MAN WHO HAD SPENT MANY YEARS TRYING TO PUZZLE OUT MEANINGS WENT TO SEE A SUFI AND TOLD HIM ABOUT HIS SEARCH....
He must have bragged about his search. He had come to be recognized by the Master, that "Yes, you are a great seeker; you have already done so much." He had come to be certified. He had not come as a seeker, he had not come to become part of the family of the Master, because unless somebody becomes part of the family of the Master, falls in tune with the Master, nothing can be done for him. He was an outsider, just a visitor, was bragging about his search -- which was utterly meaningless because he was simply trying to think over puzzles.
That's what philosophy is: it is nothing but trying to puzzle out meanings. It is like a blind man thinking about light.
You must have heard the ancient Indian parable that five blind men went to see an elephant. They touched the elephant from all sides. Somebody touched his legs and thought that the elephant is like a pillar, obviously, and so on, so forth; and they all started quarreling. Everybody was proposing a philosophy about the elephant and nobody had seen the elephant. They were all blind, but a part of the elephant had been touched by each. But the part is not the whole, and if you start calling the part the whole you are falling into one of the greatest lies possible. It is the greatest lie because it contains a little portion of truth in it. It is a half-truth, a partial truth, and a partial truth is more dangerous than a total lie because it can deceive people. You can be deceived through it, and you can deceive others, because it contains a little ingredient of truth.
They all started fighting and quarreling. That's what philosophers have been doing; this is the story about philosophers.
And each philosopher has touched a part -- because the totality is not conceivable through the intellect. The totality is conceivable only when you dissolve your ego, your intellect, your heart, everything into it -- when you disappear into the ocean like a dewdrop falling into the ocean. Then you know the whole of it, then you see, then you experience. Otherwise everybody comes to touch a small portion of this infinite universe, and then he starts claiming, "This is the truth." That's how systems of philosophy arise.
This man must have been a philosopher. He was trying out, figuring out what this reality is, who has created it, why he has created it, what is the purpose of existence, what is the goal, what is the source. And those are all puzzles, and insoluble puzzles; they cannot be solved. Only stupid people become interested in them, but these stupid people think they are religious.
Seeing this man's utter stupidity, the Master had given him another puzzle, because that's what he was interested in.
I will not give you IHMN unless I see that a donkey has arrived. Donkeys keep far away from me -- they know that they will be exposed here. They never come close to me. It needs courage to come close to me because the closer you come, the more you will be exposed; the closer you come, the more naked you will be standing under the sun; the closer you come, the more your image about yourself will be shattered into pieces; the closer you come, the more you will see that whatsoever you have been doing up to now has been utterly absurd.
It needs guts to come close to me. It always needs guts to come close to a Master.
The man had come just out of curiosity: maybe he can get another puzzle. His interest was not truth, his interest was puzzles. He wanted some puzzle so he could take a challenge and start working out the way to solve it. He was not interested in truth.
Truth is not a puzzle at all. Let me repeat it: truth is not a puzzle. Truth is not a problem, not at all. Truth is very simple, utterly simple. And truth is not a problem, but a mystery -- just as love is a mystery, not a problem. You cannot solve it through logic, mathematics. You can move into love, you can be madly in love, you can have the taste of it, it can transform you, but it is not a problem to be solved but a mystery to be lived.
Truth is this mystery that surrounds you, in the form of people, in the form of trees, animals, birds, stars. This whole mystery is the truth. There is nothing problematic about it. It is already here. You are in it; how can you solve it? You are it; who is there to solve it? There is nobody except the mystery. How can a small ripple in the ocean solve the mystery of the ocean? It itself is part of the mystery. So are we.
The religious person is one who has seen the fact that existence is not problematic; it is mysterious, it is miraculous. You dive deep into it. Celebrate it Make a festival out of it. Sing, dance, love, pray, paint, create music -- but don't try to solve it.
The musician is much closer than the philosopher; so is the poet much closer than the philosopher; so is the dancer even closer than the musician and the poet. Why is the dancer so much closer? Because in the dance you dissolve: the dancer disappears and only the dance remains. Dance is one of the deepest meditations possible.
In India we have conceived of God as the dancer, Nataraj. That's very significant, because when a painter paints, immediately he becomes separate from the painting. If the painting remains in his being, he is one with it. When it is yet hidden, just a seed, just a thought, a dream, then the painter is one with his painting. The moment he has painted it, poured it on the canvas, he has become separate from it. Duality has arisen. So is it the case with the poet, so is it the case with the musician.
Only the dancer has something unique: the dancer remains one with the dance. Even when he starts dancing, the unity is not broken, there is no duality. Utter oneness. In fact, when the dancer is thinking about the dance there is a duality -- the idea of the dance and the dancer -- there is a subtle duality. The moment he starts dancing even that duality disappears. Then the dancer is the dance. There is no dancer separate from the dance, no dance separate from the dancer. This is Unio Mystica.
God is a dancer. That means he has not painted the world; otherwise he would have become separate from it. It is not his poetry; it is not his music. It is his dance. He is in it, he is it -- right this very moment, these green trees, and the sun pouring its gold through them, and the call of the bird, and you here sitting in silence, just being with me for no particular reason, just enjoying this moment, this silence. This is it.
The man who had come to the Sufi Master was a thinker; he was not a disciple. Very knowledgeable. Had he been a disciple, the Master would have never given him IHMN, because it is utter nonsense. He had given this to the man just to see how he reacted -- and the man was very happy, grateful, that now he had got a great Sufi puzzle, he would go and meditate. It was his ego that was satisfied. He was gratified. It was not trust that he didn't ask a question; it was because of the ego that he didn't ask a question. How can such a great philosopher ask a question? He will work it out himself; he will go home and ponder over it.
Idama, you ask me, "If you had given me IHMN to meditate over, I would have silently accepted it out of trust.... " He had not accepted it out of trust. If he had known even a little bit of trust, if the Master had seen even a little trust in his being, this puzzle would not have been given to him. There was no trust. The man must have been a doubter because thinkers live through doubt. They live in doubt; doubt is their very medium of functioning.
A student comes to the Master with all kinds of doubts. That is the difference between a student and a disciple. When the disciple comes, he comes all in trust.
... THE SUFI SAID, "GO AWAY AND PONDER THIS -- IHMN." THE MAN WENT AWAY....
Not because he trusted, not because he was a devotee, not because he was in any love relationship with the Master, but just because he said, "Okay, so I will bring the answer. Just give me a little chance. I have all the capacities and the intelligence and the talent, and I have worked out many puzzles before. Soon I will be here with the answer. "
... WHEN HE CAME BACK, THE SUFI WAS DEAD. "NOW I SHALL NEVER KNOW THE TRUTH!" MOANED THE PUZZLER....
But he could not get anything out of those four puzzling letters, IHMN -- because there was nothing to get out of them.
... AT THAT MOMENT THE SUFI'S CHIEF DISCIPLE APPEARED. "IF," HE SAID, "YOU ARE WORRYING ABOUT THE SECRET MEANING OF IHMN, I WILL TELL YOU. IT IS THE INITIALS OF THE PERSIAN PHRASE 'IN HURUF MAANI NADARAND' -- WHICH MEANS: 'THESE LETTERS HAVE NO MEANING.'"
"BUT WHY SHOULD I HAVE BEEN GIVEN SUCH A TASK?" CRIED THE PUZZLING MAN.
"BECAUSE WHEN A DONKEY COMES TO YOU, YOU GIVE HIM CABBAGES. THAT IS HIS NUTRITION, NO MATTER WHAT HE CALLS IT. DONKEYS PROBABLY THINK THAT THEY ARE DOING SOMETHING FAR MORE SIGNIFICANT THAN EATING CABBAGES."
The Master had given such an absurd thing to meditate over because the man wanted some challenge to his ego. He was not interested in truth. He was interested in some great puzzle so he could fight with the puzzle, find out a solution to the puzzle, and feel good that "I have got the intelligence, that I have got such power, that I am no ordinary man; I am a great philosopher" -- although he was only a donkey, and only cabbages were given to him.
You say, "If you had given me IHMN to meditate over, I would have silently accepted it out of trust..." First, I will not give such a thing to any of my disciples. But sometimes I give a few puzzles to people -- because they are not disciples, even if they think they are. If they are not disciples, or only pretending to be disciples, I give them a few puzzles. But if they can accept those puzzles out of trust, that very phenomenon immediately makes them disciples.
There is a subtle point to be understood. If the Master had seen that this man had accepted out of trust, if this man had bowed down and touched the feet of the Master -- if the Master had seen in some way that he had accepted out of trust he would have said, "Wait, let me change it. You don't need a cabbage, you are not a donkey. "
Trust is the greatest intelligence. Why don't people trust? because they don't trust their intelligence. They are afraid, they are afraid that they may be cheated. They are afraid; that's why they doubt. Doubt is out of fear. Doubt is out of a kind of insecurity in your own intelligence. You are not so confident that you can trust and you can go into trust. Trust needs great intelligence, courage, integrity. It needs a great heart to go into it. If you don't have enough intelligence, you protect yourself through doubt. It is doubt that shows that you have a very mediocre mind, although mediocre minds, people who doubt too much, think that they are "great skeptical minds". It doesn't matter what donkeys think; cabbages are cabbages. It is their nutrition, although they think they are doing something very great, something very significant. Maybe they are waiting for the whole existence to be grateful to them because they are transforming cabbages into great energy!
The man who doubts thinks that he has great intelligence. That's why he doubts, that's why he is skeptical, that's why he is atheistic and all that. That is not true.
If you have intelligence you are ready to go into the unknown because you know that even if the whole known world disappears and you are left in the unknown, you will be able to settle there, you will be able to make a home there in the unknown. You trust your intelligence. Doubt is on guard. Intelligence keeps itself open because intelligence knows, "Whatsoever happens, I will be able to take the challenge, to respond adequately." The mediocre mind has not that trust in itself.
What I am saying is you can trust a Master only if you trust yourself. If you can't trust yourself, how can you trust the Master? If you can't trust yourself, how can you trust your trust in a Master? It is impossible.
If the Sufi had seen even just a little ray of trust in the man, he would have immediately taken the puzzle back. He would have himself said, "This means nothing. You don't need a cabbage -- you are not a donkey. You are not merely a knowledgeable man; you are a real seeker. Now rather than giving you a puzzle, I will give you a taste of the mystery that I am, and the whole existence is, and you are too. But you are fast asleep -- let me awaken you." Then the whole thing would have been different.
Idama, I cannot give it to you because you have trust.
Have you watched one thing? It is very difficult to deceive a small child. Even very cunning people find it very difficult. If a small child is carrying a note of a hundred rupees, nobody will be able to cheat the child. It will be very difficult to cheat the child. Why? -- because of the trust, the innocence, the very innocence. And if you take the note from the child you will never be able to forgive yourself. That memory will haunt you forever and ever; it will create hell for you.
Have you watched some strange things like this? You are sitting on a railway platform and you tell some stranger who is sitting by your side, "Please, just take a little care of my luggage; I am going to purchase a ticket. " You don' t know the man, he is an absolute stranger, you have never seen him before. You are leaving your suitcases, all your money, all your things in the hands of an unknown stranger. Who knows? he may escape with the whole thing, but it never happens. Why does it never happen? -- because of trust. How can that man deceive you? You trusted him, an unknown stranger. There was no need to trust him: you don't have any proof of his honesty, of his character, you know nothing about him -- but it never happens.
If you are watching your luggage, he may steal something -- that is possible -- but if you leave your luggage to him and go to purchase a ticket, it is impossible. What makes it impossible? Trust has its own power. Trust has its own energy, its own vibe. The very gesture that you trusted him makes it impossible, he cannot deceive you.
That means, when people deceive you, it is not only their fault. You are also at fault. You must be carrying mistrust in you -- they got the vibe. If trust prevents them from deceiving you, then your mistrust about people must be creating an atmosphere in which deceiving becomes easier for them.
Idama, I would not have given it to you. I have seen the light of trust in your eyes. And even if I had given it to you, out of trust it would have changed its total quality. Then it would not have been just a puzzle, it would have become a koan. If you had accepted not out of the ego but out of the trust, it would have become a great meditation. And if you had accepted out of trust and love, just repeating this sound, meaningless sound, would have led you into some deeper realms of your being.
It is said -- an ancient Indian story -- there was a dacoit, a robber. He was looting all kinds of people. One day he came across the mystic Narda. Narda was singing on his one-stringed guitar, utterly lost in ecstasy, passing through a jungle, and the robber caught hold of him. Narda continued playing on his one-stringed guitar.
The robber's name is Balia; later on he became a great seer, Valmiki. He was the first man to write the story of Rama.
Balia could not believe his eyes, because he had seen two types of people up to then, up to that moment. One was the type who would start trembling, seeing the strong man. He was a very strong man, and very dangerous and murderous. Just seeing him there, the other would start trembling and collapse, would give all that he had, voluntarily, to him. He had seen one kind was that, the coward, the fearful. And the other kind was the brave, who would start fighting back. Either the person would start running or the person would start fighting. Fight or flight -- these had been his two experiences up to then about people.
But Narda did nothing. He was a third type. For the first time Balia had come upon the third type. He continued playing on his musical instrument with the same joy and the same ecstasy. Even Balia started feeling the joy, the vibe. And Narda was dancing, and Balia also started dancing. And Balia said, "This is strange. What are you doing to me? I am a robber and a murderer. I can kill you. You should not trust me. "
But there was nobody to listen to him; the song continued, the music continued, that celestial vibe continued. And then when Narda was finished with his music he asked Balia, "What do you want?"
By this time a great change had happened. Balia said, "I would like to be as ecstatic as you are. Can you help me? I don't want anything else. You are the first man who is really rich. I have come across only beggars up to now -- rich beggars, poor beggars, but all beggars. You are the first man who is really rich, and you have such richness that I cannot rob it. It is your inner richness. Can I also have some glimpses like this? Is it possible for a murderer like me, a robber like me, a sinner like me? What should I do?"
Narda said, "You do one thing: start chanting the name of Rama."
Then Narda went, and Balia got really into it. He was a man of will, very strong. He chanted day in, day out.
When you chant "Rama, Rama, Rama, Rama" continuously, when there is not much gap between "Rama" and "Rama", slowly, slowly you will start hearing "Mara, Mara, Mara." If you chant "Rama, Rama, Rama" continuously, the gestalt will change. The "m" of the "Ram" will become joined with the "ra" of another "Ram" that is following. Then it becomes "Mara, Mara. " Ram means God, Ram means the immortal element, the eternal element; mara means death.
Balia was a very uneducated man, had never been in any kind of religious education. He forgot all about Ram; slowly slowly he chanted only "Mara, Mara, Mara."
Months passed. Narda went back; he was surprised. Balia was chanting "Mara, Mara, Mara"; his whole body was chanting "Mara, Mara, Mara." Narda could feel from miles away the change that had happened to that jungle. It had a different atmosphere. When he came closer and heard "Mara, Mara," he was surprised because this man has been chanting completely in a wrong way.
He came closer and saw Balia. The man was totally transformed. He was luminous -- the ecstasy had happened. It happened even by chanting a wrong mantra. Narda kept quiet; he didn't say anything to him. There was no need, no point in disturbing the poor man. He had arrived!
There is a Sufi saying that even a wrong means becomes right in the right person's hand, and vice versa, even a right means becomes wrong in a wrong man's hand. And it is so. The ultimate result depends on your heart, not on the means used. When a Master is alive, he can use any means, and they all become transforming forces. When the Master is gone, all those means slowly, slowly lose the grace. Then people go on doing them for centuries, but nothing happens. Right means in wrong hands are wrong; wrong means in right hands are right.
If you had trusted, then even this meaningless sound, IHMN, would have become a great meditation to you.
And the last thing, Idama, you ask, "Can you please explain the right attitude of a disciple receiving instruction from the Master?" Only no attitude is the right attitude from the side of the disciple. If you have a certain attitude, that means you are not totally open. You are open only in a certain way, in a limited way. You have your certain conditions. No, the disciple has no conditions; the disciple's surrender is unconditional. He is just open -- no attitude. Because "attitude" means your mind is still functioning. You are carrying a certain attitude; you are saying, "If you say this, I will follow; if you say something else, I am not going to follow. I will go only up to that limit; beyond that I am not coming with you."
You are keeping a suspicious eye. You are judging the Master from the corner of your eye, whether he is giving you the right thing -- as if you know what is right -- whether he is the right Master -- as if you can judge who is the right Master and who is not.
How can you judge? You have never known light. How can you judge those eyes which have seen light?
The only approach -- the right approach -- towards a Master is to have no attitude. That's the meaning of surrender: just being open, vulnerable. The disciple has to disappear; only then is he a disciple. If the disciple is still there then he is only a student, not a disciple; then he has come to gather a few more bits of knowledge. Then he will accumulate a little more knowledge and will go home -- a few more feathers for his ego, a few more decorations.
But you are decorating your prison cell. You can decorate it with precious stones, with diamonds, but then too it is a prison cell.
The Master is there to help you to come out of your prison, come out of your ego, come out of the shell that you have become enclosed in. You can't have any attitude towards the Master. Love knows no attitude, love knows no conditions. Love is unconditional. Only then is the Master allowed in, with no strings attached. Only then can the Master pour into your being. And that very pouring is a transformation.
Next: Chapter 8: The Cool White Shine Of His Beloved, Question 2
Energy Enhancement Enlightened Texts Sufism The secret
Chapter 8:
Osho - Talks on Sufi Stories: The secret, Chapter 8: The Cool White Shine Of His Beloved, Question 1, OSHO, I WOULD VERY MUCH LIKE TO TAKE SANNYAS BUT IT WILL BE TOTALLY RUINOUS FOR MY CAREER AS ORANGE CLOTHES WILL NOT BE ACCEPTED AT MY PLACE OF WORK. IS THERE ANY ALTERNATIVE TO THIS? at energyenhancement.org
Osho - Talks on Sufi Stories: The secret, Chapter 8: The Cool White Shine Of His Beloved, Question 1, OSHO, I TOO, THEN, AM A DONKEY. IF YOU HAD GIVEN ME IHMN TO MEDITATE OVER, I WOULD HAVE SILENTLY ACCEPTED IT OUT OF TRUST THAT YOU WERE GIVING ME WHAT I NEEDED. OR IS IT A MATTER OF TRUST? CAN YOU PLEASE EXPLAIN THE RIGHT ATTITUDE OF A DISCIPLE RECEIVING INSTRUCTION FROM THE MASTER? at energyenhancement.org
Osho - Talks on Sufi Stories: The secret, Chapter 8: The Cool White Shine Of His Beloved, Question 2, IS IT NOT POSSIBLE AT ALL THAT THE, GREAT RELIGIOUS, SCRIPTURES OF THE WORLD CAN HELP THE SEEKER IN HIS SEARCH FOR GOD? at energyenhancement.org
Osho - Talks on Sufi Stories: The secret, Chapter 8: The Cool White Shine Of His Beloved, Question 4, WHY IS THE WEST BECOMING MORE AND MORE INTERESTED IN MEDITATION? AND ALSO, WHY IS THE EAST LOSING INTEREST IN ITS OWN SPIRITUAL TREASURES? at energyenhancement.org