OSHO
SUFISM
THE SECRET
Chapter 8: The Cool White Shine Of His Beloved
Question 4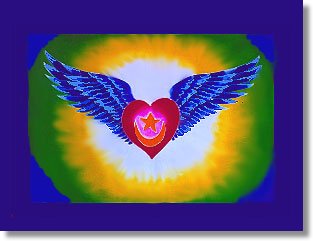 Energy Enhancement Enlightened Texts Sufism The secret
The last question:
Question 4
WHY IS THE WEST BECOMING MORE AND MORE INTERESTED IN MEDITATION? AND ALSO, WHY IS THE EAST LOSING INTEREST IN ITS OWN SPIRITUAL TREASURES?
A lawyer made his way to the edge of the excavation where a gang was working, and called the name of Timothy O'Toole.
"Who is wanting me?" inquired a heavy voice.
"Mr. O'Toole," the lawyer asked, "did you come from Castlebar, County Mayo?"
"I did that."
"And your mother was named Bridget and your father Michael?"
"They was."
"It is my duty then," said the lawyer, "to inform you, Mr. O'Toole, that your Aunt Mary has died in Iowa, leaving you an estate of 60,000 dollars."
There was a short silence below and then a lively commotion.
"Are you coming, Mr. O'Toole?" the lawyer called down.
"In one minute," was bellowed in answer. "I have just stopped to lick the foreman." It required just six months of extremely riotous living for O'Toole to expend all of the 60,000 dollars. His chief endeavor was to satisfy a huge inherited thirst. Then he went back to his job. And there, presently the lawyer sought him out again.
"It is your Uncle Patrick this time, Mr. O'Toole," the lawyer explained. "He has died in Texas and left you 40,000 dollars."
O'Toole leaned heavily on his pick and shook his head in great weariness.
"I don't think I can take it," he declared. "I am not as strong as I once was, and I misdoubt me that I could go through all that money and live."
That's what has happened in the West. Man in the West has succeeded in attaining to all the affluence that the whole of humanity has been longing for down the ages. The West has succeeded materially in becoming rich, and now it is too weary, too tired. The journey has taken all its soul. The journey has finished the Western man. Outwardly all is available, but the contact with the inner is lost. Now everything that man needs is there, but the man is no more there. Possessions are there, but the master has disappeared. A great imbalance has happened. Richness is there, but man is not feeling rich at all; man is feeling, on the contrary, very impoverished, very poor.
Think of this paradox: when you are outwardly rich only then do you become aware of your inner poverty, in contrast. When you are outwardly poor you never become aware of your inner poverty, because there is no contrast. You write with white chalk on blackboards, not on white boards. Why? Because only on blackboards will it show. The contrast is needed.
When you are outwardly rich, then suddenly a great awareness happens that "Inwardly I am poor, a beggar." And now a hopelessness also comes as a shadow that "All is attained that we had thought -- all imagination and fantasies fulfilled -- and nothing has happened out of it, no contentment, no bliss."
The West is bewildered. Out of this bewilderment a great desire is arising: how to have contact with one's self again.
Meditation is nothing but getting your roots again into your inner world, into your interiority. Hence the West is becoming very much interested in meditation, and very much interested in the Eastern treasures.
The East was also interested in meditation when the East was rich; this has to be understood. That's why I am not against richness and I don't think that poverty has any spirituality in it. I am utterly against poverty because whenever a country becomes poor it loses contact with all meditations, all spiritual efforts. Whenever a country becomes poor outwardly, it becomes unaware of the inner poverty.
That's why on the Indian faces you can see a kind of contentment that is not found in the West. It is not real contentment; it is just unawareness of the inner poverty. Indians think, "Look at the anxiety, anguish, and the tension on the Western faces. Although we are poor, we are inwardly very content." That is utter nonsense; they are not contented. I have been watching thousands of people -- they are not contented. But one thing is certainly there, they are not aware of the discontent, because to be aware of the discontent outer richness is needed. Without outer richness nobody becomes aware of the inner discontent. And there are enough proofs of it.
All the avataras of the Hindus were kings or sons of kings -- kings or princes. All the Jaina teerthankaras, all the Jaina prophets, were kings; and so was Buddha. All the three great traditions of India give ample proof.
Why did Buddha become discontented, why did he start a search for meditation? Because he was rich. He lived in affluence; he lived in all that was possible, all the comforts, all the material gadgets. Suddenly he became aware. And he was not very old when he became aware; he was only twenty-nine when he became aware that there is a dark hole inside. Light is outside; hence it shows your inner darkness. Just a little dirt on a white shirt and it shows. That's what happened.
He escaped from the palace. That's what happened to Mahavira; he also escaped from a palace. It was not happening to a beggar. There were beggars also in Buddha's time. In fact, the story is that Buddha renounced the world when he saw a beggar for the first time, and an old man, and a dead body, and a sannyasin. Beggars were there.
Buddha was going to participate in a youth festival, he was to inaugurate it. From his golden chariot, he saw a beggar -- for the first time -- because his father had managed his whole life that Buddha should never see a beggar, or an ill man, or an old man, or a dead man; because astrologers had told the father when Buddha was born that if he ever saw these things he would immediately renounce the world, so don't allow him to see them. So wherever Buddha would move to, beggars would be removed, old people would be removed or forced to remain in their houses, not to come out. Even in Buddha's garden no dead leaf was allowed. Every dead leaf was removed during the night so in the morning when Buddha would come there he could only see youth, young leaves, young flowers. He had never seen a flower withering.
When he saw a beggar for the first time... And the parable is beautiful; it says the gods became worried: "The father is succeeding too much. Twenty-nine years have passed, and Buddha has the capacity to become one of the most awakened persons in the world." The gods became worried: "The management of the father is such that he may never come across a beggar or an old man; he may miss." So they pretended -- one god walked like a beggar, another like an old man, another became like a dead man, another like a sannyasin.
Beggars were there but they didn't renounce. They had nothing to renounce; they were contented. Buddha became discontented.
When this country was rich, many more people were interested in meditation; in fact, all the people were interested in meditation. Sooner or later they would start thinking of the moon, of the beyond, of the inner.
Now the country is poor, so poor that there is no contrast of the inner and the outer. The inner is poor, the outer is poor. The inner and the outer are in perfect harmony -- both are poor. That's why you see a kind of contentment on Indian faces that is not true contentment. And because of this people have become accustomed to thinking that poverty has something spiritual in it.
Poverty is worshiped in India. That is one of the reasons why I am condemned continuously, because I am not in favor of any kind of poverty. Poverty is not spirituality; poverty is the cause of the disappearance of spirituality.
I would like the whole world to become as affluent as possible. The more people are affluent, the more they will become spiritual. They will have to; they will not be able to avoid it. And only then does real contentment arise.
When you can create inner richness and there comes a moment when again a harmony happens -- outer richness meeting inner richness -- then there is real contentment. When outer poverty meets inner poverty, then there is false contentment. Harmony is possible in these two ways. The outer and inner in harmony, and one feels contented. India looks contented because there is poverty on both sides of the fence. There is perfect harmony, the outer and inner are in tune; but this is ugly contentment, this is really lack of life, lack of vitality. This is a stupid kind of contentment, dull, insipid.
The West is bound to become interested in meditation, there is no way to avoid it. That's why Christianity is losing its hold on the Western mind, because Christianity has not developed the science of meditation in any way. It has remained a very mediocre religion; so is Judaism.
The West was poor: that is the reason. Up to now the West has lived in poverty. When the East was rich the West was poor. Judaism, Christianity and Mohammedanism, all the three non-Indian religions, were born in poverty. They could not develop meditation techniques, there was no need. They have remained the religions of the poor.
Now the West has become rich and there is a disparity. The Western religions were born in poverty; they have nothing to give to the rich man. For the rich man they look childish, they don't satisfy. They CAN'T satisfy him. The Eastern religions were born in richness; that's why the Western mind is becoming more and more interested in Eastern religions. Yes, the religion of Buddha is having great impact; Zen is spreading like fire. Why? It was born out of richness.
There is a tremendous similarity between the Western psychology of the contemporary man and the psychology of Buddhism. The West in is the same state as Buddha was when he became interested in meditation. It was a rich man's search. And so is the case with Hinduism, so is the case with Jainism. These three great Indian religions were born out of affluence, hence the West is bound to be attracted to these Eastern religions.
The East is losing contact with its own religions. It cannot afford to understand Buddha -- it is a poor country. You will be surprised, poor Indians are being converted to Christianity. Rich Americans are being converted to Buddhism, Hinduism, Vedanta, and the untouchables, the poor, the poorest of the poor in India, are becoming Christians. Do you see the point? These religions have a certain appeal for the poor. But they don't have any future, because sooner or later the whole world is going to become rich.
You will find many Indians here either, because I don't praise poverty, I have no respect for poverty. Man has to given both kinds of richnesses. Why not both? Science has developed the technology to make you outwardly rich. Religion has developed the technology to make you inwardly rich: that is Yoga, Tantra, Taoism, Sufism, Hassidism -- these are the technologies of the inner.
A story:
The central figure of this story is one of those persons who accepts everything that happens as manifestation of a divine power. Not for him, he said, to question the workings of a Divine Providence.
All his life misfortune had been his, yet never once did he complain. He married, and his wife ran away with the hired man. He had a daughter, and the daughter was deceived by a villian. He had a son, and the son was lynched. A fire burned down his barn, a cyclone blew away his home, a hailstorm destroyed his crops, and the banker foreclosed on his mortgage, taking his farm. Yet at each stroke of misfortune he knelt and gave thanks to "God Almighty for his interminable mercy."
After a time, penniless but still submissive to the decrees from one high, he landed in the county poorhouse. One day the overseer sent him out to plow a potato field. A thunderstrom came up but was passing over when, without warning, a bolt of lightning descended from the sky. It melted the plowshare, stripped most of his clothing from him, singed off his beard, branded his naked back with the initials of a neighbouring cowman, and hurled him through a barbed wire fence.
When he recovered consciousness he got slowly to his knees, clasped his hands and raised his eyes towards heaven. Then, for the first time, he asserted himself:
"Lord," he said, "this is getting to be plumb ridiculous!"
This is the situation of the East: "This is getting to be plumb ridiculous!" But the East goes on thanking God, goes on feeling grateful. There is nothing to feel grateful for any more! The East is utterly poor, ill, starved; there is nothing to be grateful for. But the East has forgotten how to assert, the East has forgotten to do anything about his condition.
So the East cannot meditate. The East is living almost in a kind of unconsiousness. It is too hungry to meditate, too poor to pray. Its only interest is in bread, shelter, clothing; so when the Christian missionary comes and opens a hospital or opens a school, the Indians are very much impressed -- this is spirituality. When I start teaching about meditation they are not interested, not only not interested, they are against it: "What kind of spirituality is this?" And I understand -- they need bread, they need shelter, they need clothes.
But it is because of their mind that they are suffering. On the one hand they need bread, shelter, clothes, better houses, better roads; and on the other hand they go on worshiping poverty. They are in a double bind.
The East cannot yet meditate. First it needs scientific technology to make it a little physically better. Just as the West needs religious technology, the East needs scientific technology.
And I am all for one world, where the West can fulfill the needs of the East and the East can fulfill the needs of the West. The East and the West have lived apart too long; there is no need any more. The East should not be the East any more and the West should not be the West any more. We have come to that critical moment where this whole earth can become one -- should become one -- because it can survive only if it becomes one.
The days of the nations are over, the days of divisions are over, the days of the politicians are over. We are moving in a tremendously new world, a new phase of humanity, and the phase is that there can be only one world now, only one single humanity. And then there will be a tremendous release of energies.
The East has treasures, the religious technologies, and the West has treasures, the scientific technologies. And if both can meet, this very world can become a paradise. Now there is no need to ask for another world; we are capable of creating the paradise here on this earth, for the first time. And if we don't create it, then except for us, nobody else is responsible.
I am for one world, one humanity, and ultimately one science which will take care of both -- a meeting of religion and science -- one science which will take care of the inner and the outer, both.
That's what I am trying to do here. It is a meeting place of East and West; it is a womb where the new humanity can be conceived, can be born. You are fortunate. You may not be aware of it, that you are participating in something of eternal value a great experiment upon which the whole future of humanity depends. If you become more conscious of it, it will be better, because you will be more helpful then.
Next: Chapter 9: Truth Simply Is
Energy Enhancement Enlightened Texts Sufism The secret
Chapter 8:
Osho - Talks on Sufi Stories: The secret, Chapter 8: The Cool White Shine Of His Beloved, Question 1, OSHO, I WOULD VERY MUCH LIKE TO TAKE SANNYAS BUT IT WILL BE TOTALLY RUINOUS FOR MY CAREER AS ORANGE CLOTHES WILL NOT BE ACCEPTED AT MY PLACE OF WORK. IS THERE ANY ALTERNATIVE TO THIS? at energyenhancement.org
Osho - Talks on Sufi Stories: The secret, Chapter 8: The Cool White Shine Of His Beloved, Question 1, OSHO, I TOO, THEN, AM A DONKEY. IF YOU HAD GIVEN ME IHMN TO MEDITATE OVER, I WOULD HAVE SILENTLY ACCEPTED IT OUT OF TRUST THAT YOU WERE GIVING ME WHAT I NEEDED. OR IS IT A MATTER OF TRUST? CAN YOU PLEASE EXPLAIN THE RIGHT ATTITUDE OF A DISCIPLE RECEIVING INSTRUCTION FROM THE MASTER? at energyenhancement.org
Osho - Talks on Sufi Stories: The secret, Chapter 8: The Cool White Shine Of His Beloved, Question 2, IS IT NOT POSSIBLE AT ALL THAT THE, GREAT RELIGIOUS, SCRIPTURES OF THE WORLD CAN HELP THE SEEKER IN HIS SEARCH FOR GOD? at energyenhancement.org
Osho - Talks on Sufi Stories: The secret, Chapter 8: The Cool White Shine Of His Beloved, Question 4, WHY IS THE WEST BECOMING MORE AND MORE INTERESTED IN MEDITATION? AND ALSO, WHY IS THE EAST LOSING INTEREST IN ITS OWN SPIRITUAL TREASURES? at energyenhancement.org