OSHO
ZEN
AH, THIS!
Chapter 2: Neti Neti
Question 7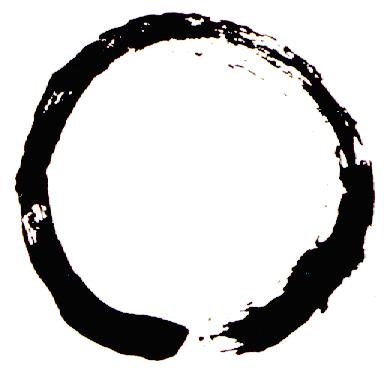 Energy Enhancement Enlightened Texts Zen Ah, This!
The seventh question
Question 7
OSHO,
WHAT IS INTELLIGENCE?
Govindo,
FIRST, KNOW WELL THAT INTELLECTUALITY is not intelligence. To be intellectual is to be phony; it is a pretending intelligence. It is not real because it is not yours; it is borrowed. Intelligence is the growth of inner consciousness. It has nothing to do with knowledge, it has something to do with meditativeness.
An intelligent person does not function out of his past experience; he functions in the present. He does not react, he responds. Hence he is always unpredictable; one can never be certain what he is going to do.
A Catholic, a Protestant and a Jew were talking to a friend who said he had just been given six months to live.
"What would you do," he asked the Catholic, "if your doctor gave you six months to live?"
"Ah!" said the Catholic. "I would give all my belongings to the Church, take communion every Sunday, and say my 'Hail Marys' regularly."
"And you?" he asked the Protestant.
"I would sell up everything and go on a world cruise and have a great time!"
"And you?" he said to the Jew.
"Me? I would see another doctor."
That is intelligence!
Janet, a pert secretary, sashayed into the boss' office. "I have some good news and some bad news," she announced.
"No jokes, please," said her boss. "Not on quarterly report day. Just give me the good news."
"Okay," declared the girl. "The good news is that you are not sterile."
This is intelligence!
The outraged husband discovered his wife in bed with another man. "What is the meaning of this?" he demanded. "Who is this fellow?"
"That seems like a fair question," said the wife, rolling over. "What is your name?"
That is intelligence!
Energy Enhancement Enlightened Texts Zen Ah, This!
Chapter 3:
Osho - Talks on Zen: Ah, this!, Chapter 2: Neti Neti, Question 1, PLEASE, IN THE QUESTION 'WHO AM I?' WHAT DOES 'I' MEAN? DOES IT MEAN THE ESSENCE OF LIFE? at energyenhancement.org
Osho - Talks on Zen: Ah, this!, Chapter 2: Neti Neti, Question 2, I FEEL LIFE IS VERY BORING. WHAT SHOULD I DO? at energyenhancement.org
Osho - Talks on Zen: Ah, this!, Chapter 2: Neti Neti, Question 3, I KNOW YOU WANT US ALL TO RID OURSELVES OF OUR EGOS AND MINDS, AND IN MY CASE, I KNOW THAT THIS IS VERY NECESSARY, BUT FOR THOSE OF US WHO WILL BE RETURNING TO THE WEST, WOULD NOT A TOTAL ABSENCE OF MIND OR EGO MAKE LIFE MUCH MORE DIFFICULT? at energyenhancement.org
Osho - Talks on Zen: Ah, this!, Chapter 2: Neti Neti, Question 4, THE OTHER DAY YOU ANSWERED MY QUESTION ABOUT LOVING THREE WOMEN. A FEW THINGS HAVE HAPPENED SINCE THEN. IN THE FIRST PLACE, I MISSED YOU BECAUSE I WAS NOT IN THE DISCOURSE BUT IN THE ARMS OF THE CHOSEN ONE, WHICH TURNED OUT TO BE A BAD CHOICE BECAUSE SHE RAN STRAIGHT AWAY AND INTO THE ARMS OF SOMEBODY ELSE AFTER SHE REALIZED THAT SHE WAS CHOSEN at energyenhancement.org
Osho - Talks on Zen: Ah, this!, Chapter 2: Neti Neti, Question 5, I AM BORN BRITISH AND SO IS MY FRIEND! ANY HOPE? at energyenhancement.org
Osho - Talks on Zen: Ah, this!, Chapter 2: Neti Neti, Question 6, NO PASSION, NO JEALOUSY, AND SO MUCH LOVING. CAN IT BE TRUE THAT THIS SUFFERING IS OVER? at energyenhancement.org
Osho - Talks on Zen: Ah, this!, Chapter 2: Neti Neti, Question 7, WHAT IS INTELLIGENCE? at energyenhancement.org