OSHO
ZEN
HYAKUJO: THE EVEREST OF ZEN, WITH BASHO'S HAIKUS
Chapter 3: In search of a lost treasure
Question 1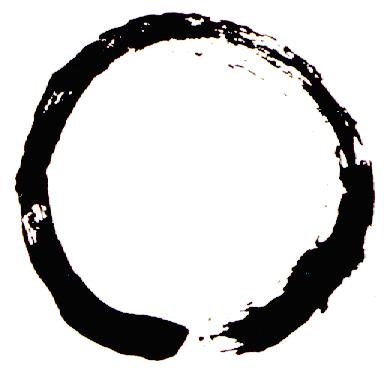 Energy Enhancement Enlightened Texts Zen Hyakujo
Question 1
Maneesha has asked:
BELOVED OSHO,
ALTHOUGH BASHO'S HAIKUS ARE EXQUISITE, THEY MOSTLY TEND TO BE A BIT MELANCHOLY.
I HAVE ALWAYS ASSOCIATED ENLIGHTENMENT WITH LEVITY, IF NOT ECSTASY -- ALTHOUGH IS SEEMS THAT KRISHNAMURTI DIDN'T EXTRACT MUCH ENJOYMENT FROM HIS ENLIGHTENMENT.
WAS BASHO ENLIGHTENED?
Maneesha, every enlightened being expresses himself in his own unique way. Basho certainly seems to be a little melancholy, but his sadness is not your sadness. Your sadness is a repressed anger. You may not have thought about it. You become sad in a situation where you cannot express your anger.
For example, a husband and wife sitting together are always sad for the simple reason that they are angry at each other. The wife thinks, "What kind of idiot have I got?" And the man is thinking, "How to escape from here? Some excuse..."
Anger suppressed becomes sadness, but this is not the sadness of Basho. Basho is sad, certainly, and his sadness also has a beauty. Your sadness is ugly. His sadness is about the whole world, it has nothing to do with himself. It is the sadness of a man who knows how easy and how close your buddhahood is -- and you are running here and there unnecessarily. The whole world is fighting, violent, angry... All this energy can transform their being into buddhas.
Basho's sadness is out of his compassion, it has nothing to do with anger. But your observation that he seems to be a little sad in his haikus is right. He has to be. He is sad for you. He is sad for all of humanity. He is sad for all those who will follow him, because he knows the truth. It is so close -- just within your grasp -- and still you don't raise your hand. That makes him sad. His sadness has a beauty and a splendor.
As far as Krishnamurti, he was sad out of anger. But again it was a different anger from your anger. Things are so subtle.... He was angry as to why people could not understand him. He is so clear, so rational, why can people not understand him? He used to beat his head in front of assemblies saying, "You have been listening to me for forty years, fifty years, and I look at your faces and I feel immensely sad."
He suffered for almost fifty years with migraine, with so deep migraines that he has written in his dairies that sometimes he wanted to hit his head against the walls. The migraine had nothing to do with his physiology, it was because he was talking to people, giving interviews, private interviews from morning until night, and nobody was showing the light in their eyes that they had understood him.
You cannot blame him for his anger -- although that is a very special case. As I have told you, every enlightened person encounters the world in his own unique way. Krishnamurti lived long -- ninety years -- and even at the last moment, he was angry. At the last moment he said, "I have wasted my whole life running around the world telling people, and they thought that it was an entertainment. I was talking about enlightenment, and they used to gather as if it was a circus."
His anger is out of his compassion, but it is a very strange kind of conversion of compassion. He was so insistent that you should understand what he was saying, and this made him angry.
He was against sannyasins, he was against me. He wanted to see me, and sent a message to me. We both were in Bombay.
I said, "I don't think there is any point. I am in absolute disagreement with him, and he is in absolute disagreement with me, so why unnecessarily waste my time and make him angry? He may hit his head on the wall, and unnecessarily I will be blamed for it."
But I used to send my sannyasins to sit in the front row in orange clothes with malas. That was enough! He would come, and as he would look around, he would completely forget what the subject matter was that he was going to talk about. He would immediately start talking against me, and become so angry, saying, "I cannot understand why these sannyasins are sitting in front of me. I am against these robes, I am against sannyas."
And I told my people that when he becomes angry, laugh, don't bother. That makes him more angry. And my sannyasins were all over the world, wherever he was speaking.
My own understanding is, that it was somewhat of a perversion of compassion. You should not be so insistent; you should make available whatever you have. If somebody choses it, it is his freedom; if somebody does not, it is his freedom. You cannot impose your ideas upon others.
Even though the ideas were about freedom, the difficulty was that he was talking about freedom, but he wanted you to agree with his ideas about freedom. He could not see that even this is forcing slavery, a psychological slavery, on people.
You can simply share your vision of freedom, and that's all. It is up to the people. If something rings a bell in their hearts, good; if nothing rings into their hearts, what can you do? You cannot force somebody to freedom. And what kind of freedom will it be, which is forced? -- that you are free, under machine guns!
You can simply give the idea, and forget all about it. And as far as I am concerned, I consider enlightenment the greatest entertainment. Only the enlightened person can really entertain, enjoy, laugh. What can miserable people do about it?
I refused to meet him for the simple reason that I did not want him to be unnecessarily angry. He was sick, old, and he knew as well as I knew, that there is no way to come to an agreement.
I am a complete discontinuity with the past idea of entertainment, or the past idea of enlightenment. Krishnamurti was still a very old type, stubborn, and always thought that what he is saying is the only truth. There are many aspects to truth. There are many ways to present it. And all that a man of truth needs is to share his vision lovingly, peacefully, with absolute freedom for anybody who wants to join in his exploration of reality. If somebody does not want to join, it is not right to be angry. Your anger shows that you were expecting that he should join.
If you don't understand me, nothing is wrong. It is your freedom not to understand. I never take note of it whether you understand me or not. I go on, on my way. If somebody likes to be with me, a fellow traveler, as long as it is good... And if he wants to depart at a certain point, it is perfectly his freedom.
But my approach and Krishnamurti's approach are bound to be different, because I had no master in my life. That has given me a totally different space to work from. Because I have never been under a master, I can give you total freedom. I have enjoyed total freedom myself. I have never listened to anybody, I have just lived the way I wanted. And that is my message to you: live the way you want. I can share my understanding with you -- you can choose. There is no need for me to be angry.
Krishnamurti was forced to become enlightened. For twenty-five years the Theosophical Movement, particularly the president, Annie Besant and one of the spokesmen, Leadbeater, kept him almost imprisoned. He was not allowed to meet ordinary people. Their idea was to present suddenly to the world a world teacher. So they were preparing the ground for a world teacher to come, who would save the whole of mankind. They were spreading books, literature, that "soon the world teacher is to appear."
They were hiding Krishnamurti and five other children -- because who knows who will be right at the right time? Four were rejected, one died, and Krishnamurti was chosen to be a world teacher, but he was completely trained for it. Even books were written in his name by Leadbeater. A great book, AT THE FEET OF THE MASTER, is supposed to have been written by him when he was thirteen years of age -- and he himself does not remember! Later on when asked, "Have you written this book?" He said, "I don't remember." The reality is, he never wrote that book. That book -- and I have looked deeply into Leadbeater's other books -- is in the same style. It is the same man, Leadbeater, who has written that book in the name of J. Krishnamurti. It is to prove to the world that it is not an ordinary human being, but a divine incarnation -- that at the age of thirteen he was writing such a great book.
The book is certainly great, and Leadbeater was a very articulate writer and well-studied man. He chose J. Krishnamurti and his brother Nityananda just when Krishnamurti was nine years old.
Those two boys were playing in the river, near Adyar in Madras, where the headquarters of the Theosophical Movement was. Leadbeater saw those two boys swimming and enjoying in the river, throwing water at each other. And he was certainly a very perceptive man -- he could see that something great was possible with these two boys. He found three other boys. They all became great in their own fields.
Nityananda died because of too much discipline. He was a very fragile person. They had to wake up at three o'clock, to go through all kinds of rituals, to listen to scriptures, to eat only certain things...
One of the great difficulties with Leadbeater was, he was a homosexual. And he abused every child, including J. Krishnamurti. There was a case against Leadbeater in Madras High Court. When the father of these two children -- he was a poor man, a poor clerk whose wife had died and so he was in trouble about how to manage these two boys and his office... So when Leadbeater proposed the idea that Annie Besant could adopt them, the father was very happy. Annie Besant was a world-famous woman.
He gave the adoption to Annie Besant, but it was discovered by many people that those small children had been sexually abused by Leadbeater. So the man appealed to the high court: "I want my children to be returned me. They are being homosexually abused by Leadbeater."
To avoid the situation, the judge was ready to return the children because there were witnesses of this abuse. Annie Besant, being a very famous British woman, managed to smuggle all those children to England before the court orders were passed. This was easy for her because India was under British rule, and Annie Besant was a powerful woman. So she managed to take the children out of the country.
Then when the magistrate's orders were issued, saying that the children should be returned, the children were not there.
She did not put those children, J. Krishnamurti included, into any state school. This was such a guarded phenomenon -- in a public school he may have started smoking, he may have started behaving like ordinary students. He was kept almost a prisoner. Private tutors were teaching him, and all kinds of nonsense -- religious, scriptural -- was forced upon him.
All this created a situation in which he revolted.
A day was appointed when they were going to declare him as a world teacher, enlightened. In Holland six thousand representatives of the Theosophical Movement gathered from all over the world. And at the last moment, when he was going to declare it, he stood up and said, "I am not a world teacher and I refuse to be the head of any organization."
A special organization, The Star of the East, was created for him, which would work for the world teacher. It was a section of the Theosophical Movement.
He carried those wounds his whole life. Those twenty-five years he could not forgive his teachers. It is a very strange case, and a tragic case.
So when he was speaking he was not free from his past experiences, he was still fighting against those teachers who had forced him. I don't think that he was really enlightened. He had the capacity and the intelligence to become enlightened, and he was very close to enlightenment. The only barrier was his hatred, anger, about his masters and their behavior with him. That anger continued as an undercurrent.
I love the man. He has contributed great insights to the world, but he himself remained just close to enlightenment. He was not a Gautam Buddha, or a Ma Tzu, or a Hyakujo. I feel sad to say it, because I love him. His insights are very clear, but something was pulling him back, he could not open up in full flower. Something remained hanging around him, around his psychology. He was not a man of absolute freedom, although he talked about it.
He was a sincere man, otherwise he would not have refused to be the world teacher. He knew that he was not enlightened and that it would be insincere, dishonest, to declare himself as the world teacher. I love his honesty, but that does not mean I have to say that he was enlightened. Perhaps next life -- this life he missed, and he missed because of his teachers.
Now, it is Anando time....
Loony Larry is wobbling home from the pub along the railway tracks. It is a fullmoon night, and Larry is well plastered with rum.
All of a sudden, he trips over a human leg lying on the tracks. He picks himself up, rubs his eyes in disbelief, and staggers on.
A few minutes later, he stumbles over another leg lying on the tracks. Next, he comes across an arm. By now, Looney Larry has become really interested, and when he sees a body, he stops to have a good look at it.
Walking around the body, he scratches his chin, and mumbles to himself, "That coat looks rather familiar! I wonder if it is..." But just then, he steps backwards and falls over a head.
He stares in drunken shock at the head, recognizing the face of his friend, Harry. Then, Larry sees an ear lying on the ground a few feet away. He crawls over to the ear, picks it up, and shouts into it, "Harry! Harry! Are you alright?"
Father Fumble is giving confession one day, when Seamus comes in and tells him that he has been having an affair.
"I see," says Fumble, "but I cannot bless you until you tell me the woman's name."
"Okay, Father," replies Seamus. "She's the most gorgeous blonde you have ever seen -- and her name is Pussy Green."
The next Sunday, Father Fumble is getting ready for mass when a stunning blonde in a tiny skirt wiggles down the aisle to the front seats.
Father Fumble fumbles for his glasses, slips them on, and takes a good look at her.
"Is that Pussy Green?" he whispers to little Albert, the choir boy.
Albert looks hard this way and that.
"No, Father," he replies, "I think it is just the reflection from the stained-glass windows."
Pope the Polack arrives at New Delhi airport, on the first leg of his ten-million-dollar Catholic mission to the East.
The Polack steps off the plane and immediately falls to his knees weeping, and then kisses the runway.
Cardinal Singh, the head of the Indian Catholic church, rushes up to the Polack pope and helps him to his feet.
"My goodness, Holy Father!" cries the cardinal. "Why did you do that?"
"Well," says the Polack, wiping his lips, and drying his eyes. "Have you ever flown Air India?"
I have been calling Nivedano's drums, Anando, up to now, to hit her so deep that she goes through the breakthrough. She has gone through it, and it is a joyous and blissful evening for every of you. For this series the drum will still be called Anando, but for other reasons -- to welcome her home.
Anando...
(Drumbeat)
(Gibberish)
(Drumbeat)
Close your eyes. Feel your body to be completely frozen. Look inward with great urgency, as if this moment is the last moment of your life. Only with great urgency can you reach to your buddhahood. It is not far away.
Just gather all your consciousness into an arrow. It is an unknown path for you -- but go ahead! There is no fear.
Nobody is ever harmed by reaching to the life source.
Deeper and deeper... at the center of your being is the unmoving center of the whole existence. To be it, is to have found the treasure house of all the mysteries and miracles.
Just look, without any evaluation, without any judgment.
Be a mirror -- only reflecting.
A witness -- just a witness with no idea, no opinion.
To make it clear, Nivedano...
(Drumbeat)
Watch, witness. Your body is not you; your mind is not you.
You are just a pure witness. This is your buddhahood.
The evening was beautiful on its own, but your experience of witnessing has made it tremendously beautiful. Rejoice in the experience, because you have to live it out twenty-four hours of the clock.
The experience of being a buddha is not something for a few moments, or a few hours, it is for your whole life. And unless it is for your whole life -- all your actions, all your gestures -- it is of no worth.
You have to become a buddha. It is only a recognition, nothing has to be done. You are already a perfect buddha. Just recognize it, and rejoice in recognizing it. Let it become an undercurrent in all your actions, responses, gestures, waking, sleeping. Let the undercurrent become more and more deep.
At this moment, there are not ten thousand buddhas, but only one oceanic buddhahood. You have all merged into a tremendous experience.
Collect as many flowers as possible, as much fragrance as possible. Soon you will be coming back from your life source to the circumference. Bring something from your treasure house with you. Don't come back as you have gone in -- come transformed.
Nivedano...
(Drumbeat)
Come back, slowly, silently, gracefully, and sit down for few moments, just to recollect the experience.
Okay, Maneesha?
Yes, Osho.
Can we celebrate the ten thousand buddhas?
Yes Osho!
Next: Chapter 4: Lie down and witness
Energy Enhancement Enlightened Texts Zen Hyakujo
Chapters:
Osho - Talks on Zen: Hyakujo: The Everest of Zen, with Basho's Haikus, Chapter 1: The language of suddenness, WHEN HYAKUJO FIRST ARRIVED AT CHIANG-SI TO PAY HIS RESPECTS TO MA TZU, MA TZU INQUIRED, 'FROM WHERE HAVE YOU COME?' at energyenhancement.org
Osho - Talks on Zen: Hyakujo: The Everest of Zen, with Basho's Haikus, Chapter 1: The language of suddenness, Question 1, MANY DISCIPLES HAVE DEDICATED BOOKS TO THEIR MASTER OUT OF LOVE AND GRATITUDE. BUT CHARACTERISTICALLY, YOU HAVE TURNED TRADITION ON ITS HEAD BY DEDICATING TWO OF YOUR DISCOURSE SERIES TO SPECIFIC DISCIPLES. HAS ANY MASTER LOVED HIS DISCIPLES AS MUCH AS YOU SEEM TO LOVE US? at energyenhancement.org
Osho - Talks on Zen: Hyakujo: The Everest of Zen, with Basho's Haikus, Chapter 2: The great pearl, ON ONE OCCASION HYAKUJO SAID, 'IF WE ARE ATTACHED TO A VIEWPOINT THAT WE ARE NATURALLY THE BUDDHAS AND THAT WE ARE IN ZEN BUDDHISM BECAUSE WE ARE ORIGINALLY PURE AND ENLIGHTENED, WE ARE AMONG NON-BUDDHISTS WHO DENY CAUSALITY' at energyenhancement.org
Osho - Talks on Zen: Hyakujo: The Everest of Zen, with Basho's Haikus, Chapter 2: The great pearl, Question 1, I WOULD BE DISHONEST IF I DID NOT SAY I ALSO HAVE BEEN JEALOUS, I HAVE NOT ALWAYS RECEIVED FROM YOU WITH GRACE; I HAVE WANTED TO BE YOUR FAVORITE GIRL. I DON'T THINK I HAVE ACTED ON THOSE FEELINGS, BUT PERHAPS I HAVE DONE IN SUBTLE WAYS at energyenhancement.org
Osho - Talks on Zen: Hyakujo: The Everest of Zen, with Basho's Haikus, Chapter 3: In search of a lost treasure, THE QUESTION WAS ASKED OF HYAKUJO: 'THERE IS A SUTRA WHICH SAYS THAT NOT TO PERCEIVE ANYTHING IN TERMS OF BEING OR NON-BEING IS TRUE DELIVERANCE. WHAT DOES THAT MEAN?' at energyenhancement.org
Osho - Talks on Zen: Hyakujo: The Everest of Zen, with Basho's Haikus, Chapter 3: In search of a lost treasure, Question 1, ALTHOUGH BASHO'S HAIKUS ARE EXQUISITE, THEY MOSTLY TEND TO BE A BIT MELANCHOLY. I HAVE ALWAYS ASSOCIATED ENLIGHTENMENT WITH LEVITY, IF NOT ECSTASY -- ALTHOUGH IS SEEMS THAT KRISHNAMURTI DIDN'T EXTRACT MUCH ENJOYMENT FROM HIS ENLIGHTENMENT. WAS BASHO ENLIGHTENED? at energyenhancement.org
Osho - Talks on Zen: Hyakujo: The Everest of Zen, with Basho's Haikus, Chapter 4: Lie down and witness, ONE DAY WHEN HYAKUJO WAS TO GIVE HIS DAILY DISCOURSES TO HIS DISCIPLES, HE BEGAN BY SAYING, 'I AM NO ZEN ADEPT. I HAVE NOT A SINGLE THING TO OFFER ANYONE, SO I MUST NOT KEEP YOU STANDING HERE. GO AND TAKE A REST' at energyenhancement.org
Osho - Talks on Zen: Hyakujo: The Everest of Zen, with Basho's Haikus, Chapter 4: Lie down and witness, Question 1, LAST NIGHT, AFTER HEARING YOU SPEAK SO LUCIDLY, SO BEAUTIFULLY ON HYAKUJO'S SOMEWHAT TORTUROUS PASSAGE, I FELT THAT YOU ARE NOT ONLY WORKING ON YOUR DISCIPLES, YOU ARE TRANSFORMING THE MASTERS OF THE PAST TOO at energyenhancement.org
Osho - Talks on Zen: Hyakujo: The Everest of Zen, with Basho's Haikus, Chapter 5: Don't be idiot buddhas, ONCE, HYAKUJO WAS OUT IN THE FIELDS WORKING ALONGSIDE HIS DISCIPLES. JUST AS A CERTAIN MONK LIFTED UP HIS HOE, THE SOUND OF THE DINNER DRUM COULD BE HEARD at energyenhancement.org
Osho - Talks on Zen: Hyakujo: The Everest of Zen, with Basho's Haikus, Chapter 5: Don't be idiot buddhas, Question 1, IT SEEMS THAT IF WE ARE EVEN TO BEGIN THE JOURNEY, WE NEED TO FEEL CONNECTED TO YOU. IF WE ARE TO persevere WE NEED TO love YOU. BUT ONCE WE HAVE SOMETHING WE CAN DEFINE AS A RELATIONSHIP WITH YOU, YOU WILL TELL US TO DROP IT at energyenhancement.org
Osho - Talks on Zen: Hyakujo: The Everest of Zen, with Basho's Haikus, Chapter 6: The disciple is the seed, ONCE A TAOIST, HAPPENING TO PASS BY HYAKUJO'S MONASTERY, ASKED, 'IS THERE ANYTHING IN THE WORLD MORE MARVELOUS THAN THE FORCES OF NATURE?' at energyenhancement.org
Osho - Talks on Zen: Hyakujo: The Everest of Zen, with Basho's Haikus, Chapter 6: The disciple is the seed, Question 1, WHAT IS THE URGE TO UNDERSTAND? at energyenhancement.org
Osho - Talks on Zen: Hyakujo: The Everest of Zen, with Basho's Haikus, Chapter Chapter 7: The last milestone, ON ONE OCCASION, YUN KUANG ASKED HYAKUJO, 'MASTER, DO YOU KNOW WHERE YOU WILL BE REBORN?' at energyenhancement.org
Osho - Talks on Zen: Hyakujo: The Everest of Zen, with Basho's Haikus, Chapter 7: The last milestone, Question 1, IS THERE JUST ONE REALITY, AND CAN IT BE PERCEIVED ONLY BY NO-MIND? at energyenhancement.org
Osho - Talks on Zen: Hyakujo: The Everest of Zen, with Basho's Haikus, Chapter 8: What words cannot say..., A MONK ASKED, 'ARE WORDS AND SPEECH ALSO MIND?' HYAKUJO REPLIED, 'WORDS AND SPEECH ARE CONCURRENT CAUSES; THEY ARE NOT MIND' at energyenhancement.org
Osho - Talks on Zen: Hyakujo: The Everest of Zen, with Basho's Haikus, Chapter 8: What words cannot say..., Question 1, YOU WON'T BREAK OUR HEARTS AND RETURN TO YOUR ROOM, NEVER TO VENTURE OUT AGAIN, WILL YOU? IT IS SELFISH OF ME, BUT I CONTINUE HOPING THAT WE CAN KEEP YOU WITH US -- THAT SARDARJI WILL KEEP LAUGHING AND AVIRBHAVA WILL KEEP SCREAMING; THAT THE SUTRAS WILL BE JUICY ENOUGH, AND THAT THE QUESTIONS MAKE IT CLEAR THAT WE VERY MUCH STILL NEED YOU HERE WITH US at energyenhancement.org
Osho - Talks on Zen: Hyakujo: The Everest of Zen, with Basho's Haikus, Chapter 9: The Buddha is your empty heart, ON ONE OCCASION, ISAN, GOHO AND UNGAN, WERE ALL STANDING TOGETHER IN ATTENDANCE ON HYAKUJO at energyenhancement.org
Osho - Talks on Zen: Hyakujo: The Everest of Zen, with Basho's Haikus, Chapter 9: The Buddha is your empty heart, Question 1, ARE THERE ANY OCCASIONS WHEN IT IS NECESSARY FOR DISCIPLES TO PROTECT THEIR MASTER FROM HIMSELF? at energyenhancement.org