OSHO
ZEN
HYAKUJO: THE EVEREST OF ZEN, WITH BASHO'S HAIKUS
Chapter 6: The disciple is the seed
Question 1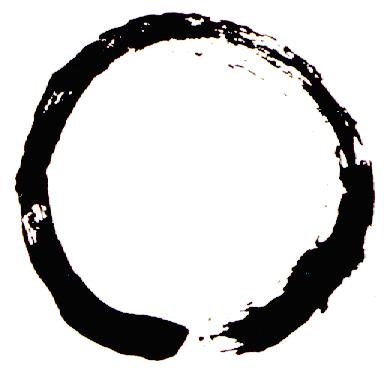 Energy Enhancement Enlightened Texts Zen Hyakujo
Question 1
Maneesha has asked:
BELOVED OSHO,
WHAT IS THE URGE TO UNDERSTAND?
Maneesha, the urge to understand comes from your very nature. The mystery of existence wants you to become a shareholder. The mystery of existence does not want you to stand outside, but to come inside the temple. It is too hot outside, it is perfectly cool inside.
The urge to understand is absolutely a part of intelligence. Intelligence wants to know, who is there within me; from where comes my love, my tears, my laughter? One does not want to remain ignorant of his own house.
The urge to understand is the only hope for man. If there is no urge to understand, there will not be any mysticism, and there will not be any poetry; there will not be any music, there will not be any dance. There will be only a deep sadness, a suicidal sadness, that what is the point of going on living because the urge to understand, the meaning of life is missing. But fortunately the urge is not something to be learned from somebody else. The urge is there in you. You may have repressed it as much as you want, but in the right season, in the right time, in the right moment, if you encounter a man who knows, suddenly the urge will surface. That is one of the criteria of meeting a master.
People have asked me again and again, "How to decide that we have met the master?" If meeting a man, you suddenly feel that you would also like to be in the same space, in the same joy, in the same song, the urge to understand has arisen. This urge makes you a disciple, and a disciple is just the beginning of a master. The disciple is the seed and the master is the flowers.
Now it is Anando's time....
Olga Kowalski is chatting to her friend, Rosa, over a cup of coffee.
"If you ask me," says Olga, "the television is a stupid invention."
"Why is that?" asks Rosa, munching on a cookie.
"Well," says Olga, "all it is, is crime -- or sex!"
"Really?" replies Rosa.
"I'm sick of it," says Olga. "Whenever I switch the TV on at night, all I see is violence!"
"Then why don't you switch it off?" suggests Rosa.
"Well if I do that," replies Olga, "then Kowalski wants to have sex!"
Gorgeous Gloria goes to see Robin Meany, the show business agent, and asks him to see her act.
Gloria places a large orange on the floor, and then begins to do a sensational strip to music. When she is completely naked and the music reaches its climax, Gloria suddenly sinks to the floor, legs wide apart, on top of the orange. And when she rises again, the orange has disappeared.
"That is fantastic!" cries Robin. "A real knockout! I can get you a job in a Paris night club, starting tomorrow."
"No, not Paris," says Gloria, nervously. So Robin gets her a job in Berlin instead.
Two weeks later, Robin calls Gloria on the phone. "Good news!" he says. " I have bookings for you in Hamburg, Rome, Cairo and Paris."
"No! Not Paris," says Gloria.
"What the hell is the matter with Paris, for Christ's sake," snaps Robin.
"Well, you see, " says Gloria, "in Paris, my mother does the same act with a water melon!"
Kowalski and Zabriski are walking down the street in New York, and Zabriski is saying how much he hates Italians.
"Greasy wops," he grumbles, "always making a noise. And talk about stupid...! I wish they would all go back to Italy!"
In the middle of this outburst, the two Polacks walk around a corner. They run smack into Old Luigi, who is playing loudly on a violin, with a little monkey dancing beside him.
Luigi really looks the part. He is dressed in an old greasy, spaghetti-stained coat. He has a gold earring in one of his ears, and he is playing his violin and singing in Italian at the top of his voice.
Kowalski is astonished when he sees Zabriski pull out his purse and put a dollar bill in the little monkey's outstretched cap.
"What did you do that for?" asks Kowalski, when they have walked on. "I thought you hated Italians."
"I do," admits Zabriski, "but they are so cute when they are young!"
Anando...
(Drumbeat)
(Gibberish)
(Drumbeat)
Be silent... close your eyes... feel your body to be completely frozen...
Gather all your consciousness as an arrow in search of the center of your being. Go inwards with no fear -- it is your own territory.
At the very end of your arrow you will find yourself as a buddha, fully awakened. This is the first step. Once you have become the buddha completely, the second step is to go beyond.
Let even the buddha disappear.
Only silence and an infinite sky remains.
This is your home.
You are no more, but you have found the home.
The dewdrop has disappeared into the ocean.
Thousands of flowers blossom.
Suddenly from nowhere the music is heard. You find all around you a pulsating life energy, almost in a dance -- and you are part of it.
Gather as many flowers and fragrances as possible. Gather the awareness that has arisen in you. You have to carry your awareness moment to moment in your daily life, waking or asleep.
This is the only transformation I know of which makes the dewdrop the ocean or vice versa -- which makes the ocean disappear into the dewdrop.
To make it more clear, Nivedano...
(Drumbeat)
Relax.
Just watch....
The body is not you, the mind is not you.
You are simply a witness, no judgment, no evaluation, but a pure silent witnessing like a mirror.
This is your buddhahood.
There is no greater joy in existence than to be a buddha. There is no greater beauty, no greater grace, no greater blessing than to be a buddha. Here life comes in all its colors -- the whole rainbow.
The evening was already beautiful, but your witnessing has made it a great splendor, a majestic moment. It has given to it a magical quality. Soon Nivedano will be calling you back. Bring all these qualities with you. Don't leave them behind.
Nivedano...
(Drumbeat)
Slowly gracefully come back, renewed by the process, refreshed by the process.
Sit down for a few moments like a buddha. I am using the word `like' so that you don't freak out... otherwise you are the buddha.
Okay, Maneesha?
Yes, Osho.
Can we celebrate the ten thousand buddhas?
Yes, Osho!
Next: Chapter 7: The last milestone
Energy Enhancement Enlightened Texts Zen Hyakujo
Chapters:
Osho - Talks on Zen: Hyakujo: The Everest of Zen, with Basho's Haikus, Chapter 1: The language of suddenness, WHEN HYAKUJO FIRST ARRIVED AT CHIANG-SI TO PAY HIS RESPECTS TO MA TZU, MA TZU INQUIRED, 'FROM WHERE HAVE YOU COME?' at energyenhancement.org
Osho - Talks on Zen: Hyakujo: The Everest of Zen, with Basho's Haikus, Chapter 1: The language of suddenness, Question 1, MANY DISCIPLES HAVE DEDICATED BOOKS TO THEIR MASTER OUT OF LOVE AND GRATITUDE. BUT CHARACTERISTICALLY, YOU HAVE TURNED TRADITION ON ITS HEAD BY DEDICATING TWO OF YOUR DISCOURSE SERIES TO SPECIFIC DISCIPLES. HAS ANY MASTER LOVED HIS DISCIPLES AS MUCH AS YOU SEEM TO LOVE US? at energyenhancement.org
Osho - Talks on Zen: Hyakujo: The Everest of Zen, with Basho's Haikus, Chapter 2: The great pearl, ON ONE OCCASION HYAKUJO SAID, 'IF WE ARE ATTACHED TO A VIEWPOINT THAT WE ARE NATURALLY THE BUDDHAS AND THAT WE ARE IN ZEN BUDDHISM BECAUSE WE ARE ORIGINALLY PURE AND ENLIGHTENED, WE ARE AMONG NON-BUDDHISTS WHO DENY CAUSALITY' at energyenhancement.org
Osho - Talks on Zen: Hyakujo: The Everest of Zen, with Basho's Haikus, Chapter 2: The great pearl, Question 1, I WOULD BE DISHONEST IF I DID NOT SAY I ALSO HAVE BEEN JEALOUS, I HAVE NOT ALWAYS RECEIVED FROM YOU WITH GRACE; I HAVE WANTED TO BE YOUR FAVORITE GIRL. I DON'T THINK I HAVE ACTED ON THOSE FEELINGS, BUT PERHAPS I HAVE DONE IN SUBTLE WAYS at energyenhancement.org
Osho - Talks on Zen: Hyakujo: The Everest of Zen, with Basho's Haikus, Chapter 3: In search of a lost treasure, THE QUESTION WAS ASKED OF HYAKUJO: 'THERE IS A SUTRA WHICH SAYS THAT NOT TO PERCEIVE ANYTHING IN TERMS OF BEING OR NON-BEING IS TRUE DELIVERANCE. WHAT DOES THAT MEAN?' at energyenhancement.org
Osho - Talks on Zen: Hyakujo: The Everest of Zen, with Basho's Haikus, Chapter 3: In search of a lost treasure, Question 1, ALTHOUGH BASHO'S HAIKUS ARE EXQUISITE, THEY MOSTLY TEND TO BE A BIT MELANCHOLY. I HAVE ALWAYS ASSOCIATED ENLIGHTENMENT WITH LEVITY, IF NOT ECSTASY -- ALTHOUGH IS SEEMS THAT KRISHNAMURTI DIDN'T EXTRACT MUCH ENJOYMENT FROM HIS ENLIGHTENMENT. WAS BASHO ENLIGHTENED? at energyenhancement.org
Osho - Talks on Zen: Hyakujo: The Everest of Zen, with Basho's Haikus, Chapter 4: Lie down and witness, ONE DAY WHEN HYAKUJO WAS TO GIVE HIS DAILY DISCOURSES TO HIS DISCIPLES, HE BEGAN BY SAYING, 'I AM NO ZEN ADEPT. I HAVE NOT A SINGLE THING TO OFFER ANYONE, SO I MUST NOT KEEP YOU STANDING HERE. GO AND TAKE A REST' at energyenhancement.org
Osho - Talks on Zen: Hyakujo: The Everest of Zen, with Basho's Haikus, Chapter 4: Lie down and witness, Question 1, LAST NIGHT, AFTER HEARING YOU SPEAK SO LUCIDLY, SO BEAUTIFULLY ON HYAKUJO'S SOMEWHAT TORTUROUS PASSAGE, I FELT THAT YOU ARE NOT ONLY WORKING ON YOUR DISCIPLES, YOU ARE TRANSFORMING THE MASTERS OF THE PAST TOO at energyenhancement.org
Osho - Talks on Zen: Hyakujo: The Everest of Zen, with Basho's Haikus, Chapter 5: Don't be idiot buddhas, ONCE, HYAKUJO WAS OUT IN THE FIELDS WORKING ALONGSIDE HIS DISCIPLES. JUST AS A CERTAIN MONK LIFTED UP HIS HOE, THE SOUND OF THE DINNER DRUM COULD BE HEARD at energyenhancement.org
Osho - Talks on Zen: Hyakujo: The Everest of Zen, with Basho's Haikus, Chapter 5: Don't be idiot buddhas, Question 1, IT SEEMS THAT IF WE ARE EVEN TO BEGIN THE JOURNEY, WE NEED TO FEEL CONNECTED TO YOU. IF WE ARE TO persevere WE NEED TO love YOU. BUT ONCE WE HAVE SOMETHING WE CAN DEFINE AS A RELATIONSHIP WITH YOU, YOU WILL TELL US TO DROP IT at energyenhancement.org
Osho - Talks on Zen: Hyakujo: The Everest of Zen, with Basho's Haikus, Chapter 6: The disciple is the seed, ONCE A TAOIST, HAPPENING TO PASS BY HYAKUJO'S MONASTERY, ASKED, 'IS THERE ANYTHING IN THE WORLD MORE MARVELOUS THAN THE FORCES OF NATURE?' at energyenhancement.org
Osho - Talks on Zen: Hyakujo: The Everest of Zen, with Basho's Haikus, Chapter 6: The disciple is the seed, Question 1, WHAT IS THE URGE TO UNDERSTAND? at energyenhancement.org
Osho - Talks on Zen: Hyakujo: The Everest of Zen, with Basho's Haikus, Chapter Chapter 7: The last milestone, ON ONE OCCASION, YUN KUANG ASKED HYAKUJO, 'MASTER, DO YOU KNOW WHERE YOU WILL BE REBORN?' at energyenhancement.org
Osho - Talks on Zen: Hyakujo: The Everest of Zen, with Basho's Haikus, Chapter 7: The last milestone, Question 1, IS THERE JUST ONE REALITY, AND CAN IT BE PERCEIVED ONLY BY NO-MIND? at energyenhancement.org
Osho - Talks on Zen: Hyakujo: The Everest of Zen, with Basho's Haikus, Chapter 8: What words cannot say..., A MONK ASKED, 'ARE WORDS AND SPEECH ALSO MIND?' HYAKUJO REPLIED, 'WORDS AND SPEECH ARE CONCURRENT CAUSES; THEY ARE NOT MIND' at energyenhancement.org
Osho - Talks on Zen: Hyakujo: The Everest of Zen, with Basho's Haikus, Chapter 8: What words cannot say..., Question 1, YOU WON'T BREAK OUR HEARTS AND RETURN TO YOUR ROOM, NEVER TO VENTURE OUT AGAIN, WILL YOU? IT IS SELFISH OF ME, BUT I CONTINUE HOPING THAT WE CAN KEEP YOU WITH US -- THAT SARDARJI WILL KEEP LAUGHING AND AVIRBHAVA WILL KEEP SCREAMING; THAT THE SUTRAS WILL BE JUICY ENOUGH, AND THAT THE QUESTIONS MAKE IT CLEAR THAT WE VERY MUCH STILL NEED YOU HERE WITH US at energyenhancement.org
Osho - Talks on Zen: Hyakujo: The Everest of Zen, with Basho's Haikus, Chapter 9: The Buddha is your empty heart, ON ONE OCCASION, ISAN, GOHO AND UNGAN, WERE ALL STANDING TOGETHER IN ATTENDANCE ON HYAKUJO at energyenhancement.org
Osho - Talks on Zen: Hyakujo: The Everest of Zen, with Basho's Haikus, Chapter 9: The Buddha is your empty heart, Question 1, ARE THERE ANY OCCASIONS WHEN IT IS NECESSARY FOR DISCIPLES TO PROTECT THEIR MASTER FROM HIMSELF? at energyenhancement.org