OSHO
ZEN
I CELEBRATE MYSELF: GOD IS NOW WHERE, LIFE IS NOW HERE
Chapter 1: The grand rebellion
Question 1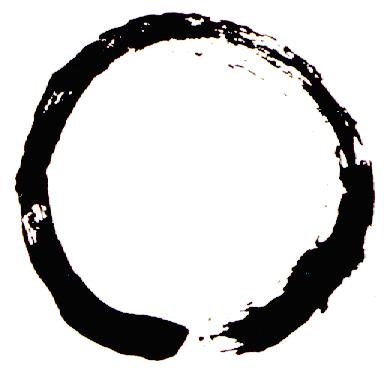 Energy Enhancement Enlightened Texts Zen I Celebrate Myself
Now your questions.
Question 1
The first question:
I HAVE BEEN SURROUNDED SINCE MY CHILDHOOD BY PEOPLE WHO WANTED ME TO BELIEVE IN GOD AND TO FOLLOW HIS COMMANDMENTS.
WHY ARE THE GOD BELIEVERS ALWAYS TRYING TO CONVERT OTHERS?
This is a very delicate question.
You may not immediately grasp why God believers are always trying to convert others. The reason is they have their own doubts, and by converting others they are able to repress their doubts. If they can convert many people ... by converting others they are also converting themselves. When they see that one thousand people have started believing in God -- "Perhaps God is. My doubt was useless." When they see that the whole world believes in God -- the whole world cannot be wrong. That is the argument, very ancient, as ancient as man: the whole world cannot be wrong. And I say unto you, only single individuals, rare individuals have been right. When something is believed by the whole world, remember, it is certainly going to be wrong! The masses are living like somnambulists, sleepwalkers, in utter unconsciousness. Their belief systems cannot be right.
I have told you a small story ....
One journalist died, and as journalists are pushy people he knocked immediately on the Pearly Gates. He took it for granted that he was going to Heaven and that he was going to have an interview with God. This would be the first interview ever.
Saint Peter opened the doors. He asked, "What do you want?"
He said, "An interview with God, and this is my card."
But Saint Peter said, "You cannot enter Heaven. Your name is not on the list. And anyway we don't need any journalists. We have a quota: one dozen journalists, and they are already in."
And they are useless in Heaven because nothing happens, no sensation. All the saints are almost dead -- sitting on their white clouds, playing their harp, "Alleluia! Alleluia!" Now this is going to be forever, so what news ...?
George Bernard Shaw exactly defined what news is: When a dog bites a man, it is not news; when a man bites a dog, it is news.
But in Heaven, there are no dogs, only dead-as-dodo saints.
"So the newspaper started," Saint Peter told him, "but only the first issue was published. There was no news for the second issue. So even those twelve journalists are just waiting for nothing.
"It is good you knock on the other door; that is Hell, and there is always great news there. Everything that you may not have even imagined is happening, because all the great intellectuals are there, all the great politicians are there, all the great criminals are there ... everybody of any importance is there! So you go there."
He said, "But being a journalist, I cannot go so easily. You will have to give me at least twenty-four hours to have a look around Heaven. If I can persuade some journalist from your quota to go to Hell, are you ready to accept me?"
Saint Peter said, "It doesn't matter. If somebody is ready to go to Hell you can take his place. This is good. For twenty-four hours you can have a walk around."
The moment he entered Heaven he started spreading a lie that there was going to be a very great newspaper starting soon in Hell, and a chief editor, and an associate chief editor, assistant editors, and all kinds of journalists were needed. He went on spreading the news so it reached to all the twelve journalists.
After twenty-four hours he went to see Saint Peter, to inquire whether anybody had gone out. Saint Peter immediately closed the door and told him, "You remain in. All the twelve have gone out."
He said, "My God! All have gone out? Then I don't want to be here. Something must be right, otherwise I could not have convinced twelve people."
Saint Peter said, "Are you sane or insane? You created the lie."
He said, "I know I created the lie, but there must be something corresponding actually happening. I cannot remain here, just open the doors!"
That is the reason why every religion is interested in converting people, because every religion, every priest, every pope, every saint, every Ayatollah Khomeini, every shankaracharya, are all deep down full of doubt because belief cannot destroy doubt. Belief can only repress doubt. A blind man can believe in light, but that does not mean he knows light. All your believers are blind people who don't know anything about the truth. Hence the doubt is just repressed underneath the belief.
To keep one's belief strong enough, one needs to propagate it continuously. That's why all the religious propagandists you see are very fundamentalist, almost fanatics, fascists. Have you seen the Jehovah Witnesses? They go on shouting, beating their drums, shouting whether you listen or not. They don't look at your eyes, they just look at the ground and they go on shouting, and they go on reading passages from the Bible. Just to get rid of them people purchase their Bibles.
Why are these people so much interested in converting people? The psychological reason is they are afraid. Their own belief is very thin; anytime doubt may arise. Doubt is very existential. Belief is only a program that has been given by your parents, and by your priests, and by your teachers, and by your society. But it is only a program.
In the Soviet Union they are giving a different program: there is no God. Every child believes that there is no God. All communists believe there is no God.
Half of the world is communist now, so half of the world for the first time believes there is no God. It is not that they know, it is not that they have explored the outer sky, or they have explored the inner consciousness and have found that there is no God. They just have been told, just as you have been told that there is God.
Every religion tries to convert people, because those who are inside the fold are full of doubt. When the fold starts growing, their doubts are settled, their belief becomes thicker, weightier -- "So many people cannot be wrong."
And have you watched this? Whenever a person moves from one religion to another religion, the new religion that he has entered gives him great respect and honor. The older religion condemns him, that he has betrayed, but the new religion gives him great honor because he has confirmed their belief -- "Even people belonging to other religions are coming into our fold. Our fold must have the truth, otherwise why are people coming?"
All these missionaries all around the world bringing people to Catholicism are just making the Catholics inside the fold believe, "You are the real religion, and other religions are just so-so."
A man of truth never tries to convert you.
A man of truth conveys his experience to you. He shares his experience with you, but that does not mean that you have to agree with him. It does not mean either that you have to disagree with him. It was his joy to share, and that's where he is finished.
No man of truth has been ever a missionary. All missionaries are trying to convince the insiders that they are right because outsiders are coming in. All missionaries are trying to convince themselves also, that their belief system must have some truth in it; otherwise why do people get converted?
So that is the reason God believers are always trying to convert other people. Otherwise, conversion is an interference into other people's freedom. You can enjoy sharing with your friends, with their consent, whatever you have experienced -- not your beliefs but your experience. And if you have no experience, be honest, be truthful. Say, "I don't have any experience. I have only a bunch of beliefs others have given me, which are not my experience. I am carrying borrowed knowledge, I don't know anything on my own, hence I cannot recommend anything to you."
What am I doing here? I am not trying to convert you to any religion, or to any cult, or to any creed. I don't have any belief system, I don't have any theology, I don't have any philosophy, I don't have any religion. What I am trying to convey is my experience of truth. If it can be of any use to you, you can use it. If you see it is not of any use to you, that's perfectly all right. It is your freedom, I will not interfere in your freedom. I will not trespass your individuality. I respect you, I love you. How can I convert you?
So no man of truth, no man of compassion, no man of authentic experience is ever a converter. It is all those believers, who are afraid of their own doubt, who want to keep the insiders in, and go on bringing new people from outside. It helps the believers to have thicker beliefs, and thicker beliefs make your intelligence also retarded. The thicker the belief, the more retarded the intelligence. No belief helps your intelligence to grow, even though there is space enough to grow. When you go on pushing beliefs and hiding your doubt in your unconscious corners of darkness, you are crippling yourself. You are destroying your own buddhahood, you are destroying your own potential.
You could have been one of the enlightened ones, but you will remain just a Catholic, or a Hindu, or a Mohammedan. And these are all fictions, beautiful fictions. You can enjoy them as stories, as novels, but don't call them "holy" scriptures.
Four hundred and eighty-eight pages in the Holy Bible are pure pornography. I sometimes wonder why people go on missing those four hundred and eighty-eight pages -- not one page, or two pages. I told one of my friends to pick out all those pages, and he has published a book of four hundred and eighty-eight pages taken out of the Old Testament. Every passage is so obscene, so ugly, and you go on calling it the Holy Bible. Even playboys and their magazine PLAYBOY, and the playgirls and their magazine PLAYGIRL, and PENTHOUSE are nothing compared to the Holy Bible.
They are nothing compared to the temples of Khajuraho in India. Even Mahatma Gandhi was so ashamed that he wanted thirty temples of Khajuraho ... which are great sculpture. Nowhere have have men and women been sculpted so beautifully -- but they are making love, they are utterly naked, and millions of statues in those thirty temples ...
There used to be one hundred temples; seventy have been destroyed by the Mohammedans. Thirty were saved because they were hidden behind thick forest. Mahatma Gandhi wanted them to be covered with mud so nobody could see them.
You must have heard about the three famous monkeys of Mahatma Gandhi -- he used to keep them on his table. Even though he is dead, they are still sitting on his table. Those three monkeys were sent from Japan by a friend. They are a beautiful piece of sculpture, but they are not complete. They came from China to Japan, and the original set used to be of four monkeys, not three.
The fourth monkey seems to have been taken by the friend out of the set, or perhaps ... I suspect Mahatma Gandhi himself cut the fourth monkey out of the set. I have to describe the monkeys so you can understand why he should have cut ... because three is not the original set.
The first monkey is keeping his hands on his ears. The second monkey is keeping his hands on his eyes. The third monkey is keeping his hands on his mouth. And the fourth monkey is missing.
The fourth monkey -- I know the fourth monkey. In the original set the fourth monkey was holding his hands on his genitals.
Mahatma Gandhi interpreted them -- I don't agree with his interpretation. He interpreted that the monkey who is holding his hands on the ears says, "Don't listen to anything evil." And the monkey who is holding his hands on the eyes says, "Don't see anything evil." And the third monkey who has his hands on the mouth is indicating, "Don't say anything evil." Now, you can understand why the fourth monkey has been dropped -- in fact he should not have been dropped if Gandhi had really been a man of truth. The fourth monkey is the logical conclusion: "Hide the origin of all evil."
But this is not my interpretation. Knowing the people, and knowing that Charles Darwin has this great idea that man has come from monkeys -- and there is every possibility, because your mind still functions like a monkey. My interpretation, when I went to see Mahatma Gandhi's ashram ... He was dead, but his son Ramdas was my friend, so he invited me and he showed me around. It is an ugly place -- Mahatma Gandhi was a great self-torturer and he forced torture on other people.
I said, "These three monkeys ... where is the fourth? -- because I know the whole set."
He said, "I have never heard about the fourth." And he told me Mahatma Gandhi's interpretation.
I said, "That is not right. Looking at humanity, looking into humanity's psychology ... The first monkey says, `Don't listen to the truth because it will disturb all your consoling lies.'
"The second monkey says, `Don't look at the truth; otherwise your God will be dead and your heaven and hell will disappear.'
"The third monkey says, `Don't speak the truth, otherwise you will be condemned, crucified, poisoned, tortured by the whole crowd, the unconscious people. You will be condemned -- don't speak the truth!'
"And the missing fourth monkey says, `Hide your pleasures. Hide your enjoyment, don't show it to anybody.'"
People can respect you if you are miserable, but if you are happy everybody is jealous of you.
People have been asking me why my commune failed in America. It never failed. The reason it was destroyed by the violence of the American government was that it was such a successful experiment. Never has there been a commune in the whole history of man so successful.
That was the trouble. If we had failed, nobody would have bothered about us, but we succeeded. In five years we fought against the greatest power in the world -- and we had no power. We were not a nation, we had no army ... but we had truth on our side.
The commune was destroyed because it was successful.
The fourth monkey is saying, "Keep your pleasures, your joys, hidden. Don't let anybody know that you are a cheerful man, a blissful man, an ecstatic man, because that will destroy your very life. It is dangerous."
And looking at humanity I can say without any doubt that my interpretation is far better than Mahatma Gandhi's. He himself for his whole life was teaching celibacy. But he was an honest man, about that I have no doubt. His honesty is clear. Even at the age of seventy he was having nightmares about sex, and in his dreams he was ejaculating -- at the age of seventy! This is a whole life of suppression. Otherwise by the time a man is forty-two, if he has lived his life joyfully, without guilt, without any God, without any religion, just naturally, flowing with nature with a deep relaxation, in a let-go ... by the time he is forty-two he will become aware that these pleasures were very momentary. And now death is approaching, he has to find something more eternal.
These pleasures will have indicated the way to him, that if in a sexual orgasm, time and mind stop and you feel as if you are part of eternity ... you disappear as an ego and you become simply one with the whole. It happens only for a moment, but it can happen ... on your own if you can manage to go beyond the mind and beyond time -- no need for a woman, no need for a man. Every man, every woman is capable of going beyond. Once you know it is possible, then you can manage it.
That's what meditation is -- just getting beyond the mind and beyond time, and you have entered into eternal silence, into eternal life. And once you have tasted that life your whole existence becomes a celebration.
Next: Chapter 1: Thre grand rebellion, Question 2
Energy Enhancement Enlightened Texts Zen I Celebrate Myself
Chapter 1:
Osho - Talks on Zen: I Celebrate Myself: God Is No Where, Life Is Now Here, Chapter 1: The grand rebellion, MY TEACHING, WHICH HAS COME DOWN FROM THE ANCIENT BUDDHAS, IS NOT DEPENDENT ON MEDITATION OR ON DILIGENT APPLICATION OF ANY KIND at energyenhancement.org
Osho - Talks on Zen: I Celebrate Myself: God Is No Where, Life Is Now Here, Chapter 1: The grand rebellion, Question 1, I HAVE BEEN SURROUNDED SINCE MY CHILDHOOD BY PEOPLE WHO WANTED ME TO BELIEVE IN GOD AND TO FOLLOW HIS COMMANDMENTS. WHY ARE THE GOD BELIEVERS ALWAYS TRYING TO CONVERT OTHERS? at energyenhancement.org
Osho - Talks on Zen: I Celebrate Myself: God Is No Where, Life Is Now Here, Chapter 1: The grand rebellion, Question 2, WOULD YOU AGREE WITH STENDHAL WHEN HE SAYS, GOD'S ONLY EXCUSE IS THAT HE DOES NOT EXIST? at energyenhancement.org
Osho - Talks on Zen: I Celebrate Myself: God Is No Where, Life Is Now Here, Chapter 1: The grand rebellion, Question 3, IN HIS POEM, 'SONG OF MYSELF,' WALT WHITMAN WRITES... at energyenhancement.org