OSHO
ZEN
I CELEBRATE MYSELF: GOD IS NOW WHERE, LIFE IS NOW HERE
Chapter 1: The grand rebellion
Question 2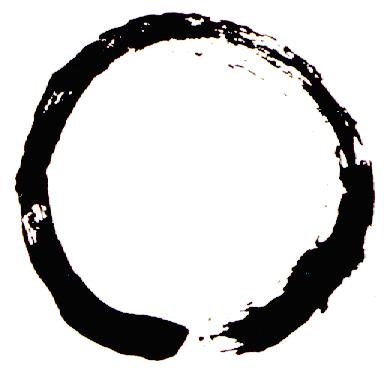 Energy Enhancement Enlightened Texts Zen I Celebrate Myself
Question 2
The second question:
WOULD YOU AGREE WITH STENDHAL WHEN HE SAYS, "GOD'S ONLY EXCUSE IS THAT HE DOES NOT EXIST"?
Absolutely!
If God existed, he would have been murdered long ago. Man could not have tolerated him; he was an enemy. It is good that he does not exist, so you can go on praying ... Just think ....
There is a story, a very ancient story ....
Once God used to live just in the marketplace, but the whole day, even in the night people were knocking on the doors and complaining about everything: "This is not the right kind of world you have created. Why is there so much sickness? If you are the creator, then why do you create bodies which are sick? Why is there old age, and why is there death?"
So people tortured him so much, the old story says, that he called a council of his angels and asked them, "I will either die out of this constant torture, or I will have to commit suicide! Can you tell me what I should do? These people don't leave me for a single moment and their demands are such that I cannot fulfill them. One woman comes and she says, `Tomorrow, remember, no rain because I am trying to dry my wheat.' And another man says, `Tomorrow I absolutely need rain because I am sowing my seeds.' Now what am I to do?
"And there are millions of people shouting and angry because their desire has not been fulfilled, their prayer has not been heard."
So the angels thought. One angel said, "It is good if you move to Everest, the highest peak of the Himalayas."
God said, "You don't know it but I am omniscient, I know everything -- past, present, future. Soon there will be a man who will reach to the highest peak of the Himalayas. And once one man has found me, there will be buses and airplanes, and all kinds of vehicles. And they will make roads and hotels, and again there will be the marketplace. You don't understand: it will only be just a little peace for a short time. That won't do. I will have to change my place again."
So somebody suggested, "Why don't you move to the moon?"
He said, "You don't understand because you don't know the future -- just after Everest they are going to go to the moon. So I will have to change again. Show me something from where I have not to change!"
Then an old angel came close to him and whispered in his ear, "The only place man may never think of is within his own heart. You just sit there ..."
He has disappeared from everywhere. Perhaps you can encounter something of divineness in your own being. In your own life you may find something which is godly. You will not find God as a person, you will find a quality, a fragrance, a presence; a certain air, a certain energy which is not yours, which belongs to the cosmos.
Stendhal is perfectly right: "God's only excuse is that he does not exist." That is saving him; otherwise there was no safety, no security.
Friedrich Nietzsche in his, THUS SPAKE ZARATHUSTRA, comes to a point where Zarathustra is coming down from his mountain cave where he has lived many, many years. And he finds on the way an old hermit's hut, and the hermit is praying to God. Early in the morning, as the sun is rising, the hermit is praying.
And Zarathustra murmurs to himself, "Is it possible that this old hermit has not heard that God is dead?"
When Zarathustra goes down he tells the crowd, "Have you heard the news that God is dead?" They all start laughing.
They say, "You must be insane. Living in a cave for many, many years alone, has made you a crackpot."
Nietzsche himself became mad in the last phase of his life, because he declared really good news but he could not manage to find something to replace God. He could not find the celebration of life, he could not find the experience of the living stream within you. He remained in a vacuum -- in a vacuum you are going to be mad.
More people go mad in the West than in the East. More people commit suicide in the West than in the East. More people murder in the West than in the East. It should be otherwise -- the East is so poor that people should commit suicide, should go mad ... but they don't. What is happening?
The Western mind has come to know God is not there -- an immense vacuum. And man cannot live without meaning, man cannot live without significance, man cannot live without joy. If God is dead, man has become absolutely empty, and man cannot live in emptiness.
He needs juices of life flowing through him. He needs to blossom into beautiful lotuses. He needs to sing songs, he needs to play music. He needs all the blessings that existence makes available to you.
The Western man is more educated, is more rich, hence his bodily needs are almost fulfilled. He looks at the sky and finds the sky is empty -- there is no God. This understanding that there is no God, rather than becoming good news to the Western man has become bad news. He feels accidental, unnecessary -- there is no reason why he should be here.
The East knows three religions which don't have any God -- Jainism, Buddhism, Taoism -- three religions which are not centered on God. And these three religions seem to be saner than the religions which have come out of Judaism -- Judaism, Christianity, Mohammedanism. These three Eastern religions seem to be more sane, because from the very beginning there is no God. So they don't have to look upward in the sky, they have to look inward. That is the only place where they have to explore for truth.
Prayer is not the way; meditation is the way.
And those who have come to the ultimate experience of meditation -- a Gautam Buddha, a Bodhidharma, a Mahakashyapa, a Mahavira, a Lao Tzu, a Chuang Tzu, a Ma Tzu, a Sekito ... they all don't even talk about God. That which does not exist -- what is the point even to say that he does not exist? It is simply out of the question to discuss God, to discuss heaven and hell.
Hence I want you to understand that Zen has come as a flowering out of the meeting of Gautam Buddha and Lao Tzu. It is the meeting of Dhamma and Tao. It is a crossbreed of Bodhidharma and Chuang Tzu. These two religions have reached to the highest peak, and they are unorganized religions. Where they have become organized they are dead. For example, in Tibet it became organized, it became dead. In Sri Lanka it became organized, it became dead.
Wherever religion becomes organized it becomes dead because it is immediately a desire for power, a desire to dominate. It becomes politics instead of religion.
Organization destroys the individual, sacrifices the individual, and the individual is the only one who can know the highest peaks of consciousness and the depths of consciousness.
Out of the meeting of Gautam Buddha and Lao Tzu, Zen is born. Zen is neither Buddhism, nor is it Tao; it is both, just as you are both your mother and your father. You are neither -- something of your father, something of your mother is flowing in you.
Zen has come to the highest point of expression. It has become almost synonymous with eternal life. Adam and Eve could not eat the fruit of the eternal life, they were expelled from the Garden of Eden. They had only eaten the fruit of knowledge. But Zen gives you the other tree, the tree of eternal life.
So in this series we will be discussing Zen, as equivalent to eternal life.
God is no where.
Life is now here.
And Zen is the master key to open the doors of the mystery of life.
The sutra:
OUR BELOVED MASTER,
SEKITO SAID:
MY TEACHING, WHICH HAS COME DOWN FROM THE ANCIENT BUDDHAS, IS NOT DEPENDENT ON MEDITATION OR ON DILIGENT APPLICATION OF ANY KIND.
The word `meditation' here may give you a feeling of misunderstanding, of confusion, because in English there are three words: concentration, contemplation, meditation. None of these three words is capable of translating the Sanskrit word dhyana, which became in Buddha's language -- he used Pali, a different language from Sanskrit -- zhana. And when Bodhidharma took the message to China, from zhana it became ch'ana. And when Rinzai took the message from China to Japan, from ch'an or ch'ana, it became zen. It came closer to Buddha's zhan or zhana.
But there is no equivalent word in English, because even the word `meditation' gives the idea that you are meditating upon something. Concentrating upon something, contemplating about something, meditating upon something -- but dhyan, or zen, are without any object.
Zen means neither are you contemplating nor are you concentrating, nor are you meditating, because there is no object. You simply are -- silent, no thought, no mind.
It is because of this, Sekito includes meditation also: "One does not need meditation or a diligent application of any kind to become the enlightened one."
But for your understanding and clarity, when I use the word `meditation' -- it is a poor word, it does not have the same quality as `dhyan' or `zen' -- I use it because there is no other word in the English language.
And there is a reason why there is no other word -- the West never came to the point of dhyana. It never came to the point where one simply is -- neither doing anything outwardly nor doing anything inwardly. One simply is -- a pure isness, an utter silence. That brings you to your very center, and the moment you are at the very center you start growing into a buddha, into an enlightened one. Your awareness for the first time opens its petals the way a lotus opens its petals when it is daybreak when the sun starts rising, when the night is over.
Sekito is right: no special discipline is needed. No special application of any kind is needed. No mind effort is needed -- that's what he means by meditation. What you need is just to leave everything aside. Transcend the body, the mind, the heart. Just go on transcending till you come to a point which is the end of the road. There -- you simply are.
Basho says:
SITTING SILENTLY
DOING NOTHING,
SPRING COMES --
AND THE GRASS GROWS BY ITSELF.
You don't have to do anything, you have just to sit silently doing nothing, because any kind of doing is going to take you away from yourself. When you are not doing anything, the whole energy gathers inside; it is not invested anywhere. The moment you pass your mind, all the energy that was invested in thoughts is released. When you pass your heart, all the energy that was invested in your emotions, feelings, sentiments, is released.
Now you are becoming too full of energy. This abundance of energy gives you the first taste of existence, and as this energy becomes a pillar of tremendous height and depth, you have found the connection with the cosmos. You are no longer alone. In fact, you are no more, only existence is. Then the existence, the cosmos, the life, is a sheer dance.
I teach you to be dancers.
I teach you to be lovers.
I am absolutely life affirmative, and your all religions are life negative.
I am utterly devoted to the present moment. Don't move into the past because that is memory; there is no relevant existence to your memory anymore. Don't move into the future because that is only imagination.
Just remain here, and you will be surprised. If you are just now here, all thoughts disappear, because all thoughts are either of the past or of the future. No thought is of the present.
The present is so pure, so clean, so clear, just an opening into the cosmos. This is Zen, and this is the key to enter into life eternal. The very feel of life eternal takes all tensions, anxieties of old age, of sickness, of death, and birth away from you.
You have never been born and you will never die.
It is the body that has been changing.
You have been changing houses.
But you are the reality, the truth.
The truth is not outside you, it is at the innermost hidden center.
So Zen simply means doing nothing, just being. And in that utter silence of being, you slowly slowly relax, and the spring comes and the grass grows by itself. You suddenly start blossoming -- your eyes start having a new depth. Your gestures start having a new grace -- your every act becomes sheer joy. It may be just chopping wood, it may be just carrying water from the well -- it doesn't matter.
Once you know you are not accidental to existence, once you know you are existence itself, life takes a tremendous quantum leap. You are no longer confined to the body, you are no longer confined to the small mind. You become vast and infinite, and only in this vastness and infinity can you rejoice, can you be blissful.
And this vastness has become available to you because God is dead; otherwise he was occupying every place, he was watching you from every side. He was judging you continuously, poking his nose into your affairs, condemning you -- "This is wrong, don't do it." And all his commandments were against life.
I have heard an old story ....
When God made the world he went with his commandments to the Babylonians first, and asked them, "Would you like to have a commandment?"
They said, "First, we would like to know what the commandment is."
And he said, "Thou should not commit adultery."
They said, "Forget all about it. Without adultery there is no joy in life. Just take your commandments."
God was very much disappointed, "What kind of people are these?"
He went to the Egyptians ... the same question.
"What are the commandments? First we have to know it before we take one" -- and nobody was ready to take it.
And then he found Moses who asked a wrong question. When God said, "Would you like to have a commandment?" Moses said, "How much? How much does it cost?"
God said, "It is free."
Moses said, "Then why one? I will have ten."
But when God is no longer there, all his commandments disappear and all his holy scriptures disappear, and the world becomes one for the first time. No religions, no religious boundaries, no discrimination -- without God, humanity is one.
Zen teaches you not only to be one with humanity, but to be one with the trees and the rivers, and the mountains and the sky and the stars. This whole universe is our being. We are just flowers of different colors giving a beautiful variety to existence. We are expressions of existence, unique expressions. That gives you pride, that gives you dignity. That gives you an intrinsic honor, a self-respect which you were not able to have if God was alive.
But the whole of humanity has not heard even yet. They are still praying to a fiction, and that fiction is making the whole humanity schizophrenic, neurotic, obscene, ugly.
Three rabbis were sitting on a park bench one evening ....
They used to come to that park every evening -- old rabbis. One was seventy-five, one was eighty-five, one was ninety-five -- all retired.
The youngest rabbi who was seventy-five looked very sad. The second rabbi who was eighty-five asked him, "What is the matter? Why are you so sad this evening?"
He said, "What to do? I have to tell you so that I can be unburdened. It happened that a beautiful lady was a guest in my house, and when she was taking a bath I looked through the keyhole at her beautiful proportionate body."
Both the rabbis started laughing.
The second rabbi said, "You idiot. Everybody does that in their childhood."
But the youngest rabbi said, "You have not heard the whole story and you have interfered. I was caught red-handed by my mother."
Those two rabbis said, "We know. Everybody gets caught. This is nothing to be sad about."
But the man said, "You don't understand at all. This happened today! It is not a question of childhood."
They said, "Then it is a serious matter."
"But it is nothing," the second rabbi said. "What is happening to me, you don't know ..."
His problem was that he had not made love to his wife for three days. And both the rabbis started laughing, because they both knew what his "love" was. At the age of eighty-five, one leg in the grave, one leg out -- what was his love? They already knew it, so they both laughed.
He said, "Why are you laughing?"
They said, "We are laughing at your love. Don't be worried about it."
His love was, he would take the hand of the wife before going to sleep, squeeze it three times, and say goodnight. That was his love.
But wives are wives, and even this much love the wife was not allowing him for three days. She would turn and say, "I have a headache; you just go to sleep."
So he said, "For three days she has had a headache. At exactly the moment I try to make love to her, she says, `I have a headache; you just go to sleep.'"
The third, the oldest rabbi said, "You are all idiots. You don't understand real problems. The real problem is happening to me. Just this morning when I was going to make love to my wife she started screaming, `Are you a sex maniac? The whole night you have been making love again and again and again.'"
So he said to his friends, "It seems I am losing my memory. I thought it was the first time."
A repressed humanity is going to have all these problems. But who has created all these problems? Your God, your priests ... they are the greatest criminals, because very piously they appear to be your well-wishers, but they have destroyed everything in you.
Zen wants you to resurrect, to take hold of your life again, which you have given to somebody else to be taken care of. Be a master, and you will start blossoming flowers of beauty and blissfulness and ecstasy, and a divine drunkenness.
Sekito says, "WHEN YOU ATTAIN THE INSIGHT AS ATTAINED BY THE BUDDHA, YOU REALIZE THAT NO-MIND is BUDDHA ..." Just going beyond the mind, and you have become a buddha. It is such a small passage, so small a journey -- perhaps a single step. But because you are not total, I tell you about three steps. I divide one step into three steps, because you are hesitant to take such a jump -- one step. Otherwise there is only one step: from mind to no-mind. But because you hesitate to go beyond the mind, you are afraid you may go insane. That is true. If you go beyond the mind from the wrong door, you will be insane.
There are two doors to go beyond the mind: one goes below the mind, one goes beyond the mind. Both are outside the mind. If you enter from the lower door, you will be insane, and you will be lying on a psychiatrist's couch. If you enter the no-mind from the above door, you will be a buddha. No buddha has ever suffered from any madness, any neurosis, any psychosis -- nothing.
"WHEN YOU ATTAIN THE INSIGHT AS ATTAINED BY THE BUDDHA, YOU REALIZE THAT NO-MIND is BUDDHA AND BUDDHA is NO-MIND" -- they are synonymous -- THAT NO-MIND, BUDDHA, SENTIENT BEINGS, bodhi, AND klesa, ARE OF ONE AND THE SAME SUBSTANCE WHILE THEY VARY IN NAMES.
Everything is made of the same stuff, the same existence, the same consciousness of no-mind; only names differ. You can call it anything -- nirvana; you can call it salvation; you can call it liberation. But these are different names of the same space which accurately described is just no-mind, or beyond the mind. You appear in a space which has no limits, no boundaries, and suddenly you become aware that your being has been here since eternity, and it is going to be here forever.
This very no-mind is the buddha, and this very moment is the lotus paradise. You don't have to go anywhere. You have to just sink inwards to find the bottom of your being.
"YOU SHOULD KNOW THAT YOUR OWN NO-MIND ESSENCE IS NEITHER SUBJECT TO ANNIHILATION NOR ETERNALLY SUBSISTING, IS NEITHER PURE NOR DEFILED."
It is so pure that you cannot even call it pure, because it is never defiled. Anything pure can be defiled, but it is so pure you cannot even call it pure. It cannot be defiled, its purity is absolute. No dust ever gathers on the mirror of your consciousness.
This makes a tremendous point. The sinner and the saint are both capable to go into no-mind, because the sinner cannot defile his no-mind, the saint cannot purify it. It is always beyond duality.
It is so pure and so innocent -- available to the sinner, available to the saint. Both have to go beyond their mind. The sinner has to go beyond the sinning mind, and the saint has to go beyond the saintly mind. But both have to go beyond the mind, and they reach to the same space of absolute purity. It is transcendental to all dualities; it simply is. You cannot name it, you cannot utter a single word about it.
One of the most important logicians of the West, Ludwig Wittgenstein, has written in his great work, TRACTATUS LOGICO-PHILOSOPHICUS... he wrote in a very strange and special style, the style that has been used in the Zen people's sutras. He would only write in small stanzas and put numbers. Every stanza, every line was complete in itself, made a complete statement. So he would number -- not the pages, but he would number the first sutra, the second sutra, the third sutra, the fourth sutra ...
One of the maxims -- sutra means maxim, the smallest condensed statement -- I came across when I was a student says: That which cannot be said should not be said. A complete statement -- if you cannot say anything about no-mind, then please don't say anything, because whatever you say will be wrong. Whatever you say will not be exactly what you wanted to say. So please don't say anything about that which is inexpressible.
I wrote a letter to him, but he had died. His friend sent me the reply: "If he was alive he would have accepted your amendment. He was a man of tremendous honesty and he would not have thought that you were criticizing him."
I was not criticizing. I was simply saying to him, "You are saying, `That which cannot be said should not be said,' but you have said something about it. Remove this maxim. Even to say this much is saying something. That which cannot be said should not be said -- you have said something about it." Nothing can be said about the no-mind, including this sentence: Nothing can be said about no-mind.
It is a pure experience -- you can experience it. You can have it, you already have it. You can dance with ecstasy when you come to recognize that it has been always there, you just never looked at it. You were so occupied outside, so involved in trivia that the essential got lost. But it is there waiting.
"IT REMAINS PERFECTLY UNDISTURBED AND SELF-SUFFICIENT. THE SAME IS SO WITH THE WISE AND THE IGNORANT."
They are made of the same stuff: no-mind -- the wise and the ignorant. The ignorant have not to become wise before they enter into no-mind. They can enter into no-mind from every place they are -- the sinner, the ignorant, the wise, the knowledgeable. Wherever you are, your distance from no-mind is the same.
This is a grand rebellion against all religions. It does not say the sinner has first to become a saint, the immoral has first to become a moral person. Zen gives you a tremendous insight that wherever you are, whoever you are, whatever your actions, nothing can defile, nothing can make it disturbed. From your very space you move directly into no-mind. From different spaces you move to the same center, and you will find your being absolutely clean, utterly clean. It has never been otherwise.
"YOUR NO-MIND ESSENCE IS NOT LIMITED IN ITS WORKING, AND IS NOT INCLUDED IN THE CATEGORY OF MIND, CONSCIOUSNESS, OR THOUGHT.
"THE THREE WORLDS OF DESIRE, FORM, AND NO-FORM, AND THE SIX PATHS OF EXISTENCE ARE NO MORE THAN MANIFESTATIONS OF YOUR MIND ITSELF."
All your so-called disciplines, methods, yoga ... all your prayers, are just gimmicks, projections of your own mind. Drop everything!
I am reminded of a great Catholic bishop ....
He had a beautiful parrot who used to recite the Catholic prayer completely. It was a precious parrot. The parrot was shown to all the guests, and he would recite the whole Catholic prayer. And he was such a pious, saintly parrot. He was trained -- he used to have a rosary in one hand, and he would go on saying, "Alleluia, Alleluia!" And everybody was surprised that such a pious parrot ...
But he looked very sad, as every saint always looks -- you cannot become pious without becoming sad. Because he was looking so sad, the bishop was always worried what to do about it, because otherwise he was absolutely normal.
One day he went to see one of the members of his congregation, a woman, who had got a parrot just that day. And the parrot owner had told her, "I don't want to sell this parrot to you. You can take any other parrot. We have got many in our shop." But she became so interested in the parrot -- it was a very beautiful specimen.
She said, "I will pay anything, but only for this parrot."
The man said, "I have to tell you that this parrot comes from a very ugly place. He used to be in a whorehouse so he uses four-letter words. That is why I am trying to prevent you from taking it."
But the lady said, "I will teach him, but I will take it." He was so beautiful looking that she thought, "If he can speak four-letter words, what is the problem? Just a little training will be needed." But it was simply impossible. He would say anything in front of the guests, in front of the neighbors. He would shout anything -- all kinds of obscene words.
So when the bishop came for his weekly visit, she told him her misery, "What to do? I have purchased this parrot ... so beautiful."
The bishop said, "Don't be worried. I have a very pious, saintly parrot, who continuously goes on moving his beads on the rosary, has the complete prayer and recites it so perfectly. I will take your parrot and keep this parrot with my parrot in the same cage. And he is such a saintly person he will teach this parrot." So he took the parrot.
He put the parrot in the same cage, and he went in. As he came out, he could not believe his eyes. The saintly parrot had dropped his rosary and was sitting very close to the other parrot. And the bishop said, "What happened? Why have you dropped your rosary? And why are you not reciting Ave Maria or Alleluia?"
The parrot said, "I was praying for a woman, and I have got it. No more rosary, no more prayer. I have got such a beautiful girlfriend. You get lost!"
Your so-called saints and your so-called sinners are not much different -- only their masks are different. And my experience is that your sinners are more innocent than your saints. I have seen criminals, I have seen murderers. I used to visit the jails, and then I was finally jailed in America. I lived as an insider in five jails, and I found such beautiful human beings, far more beautiful than the politicians, than the priests -- utterly innocent people.
Zen gives equal opportunity to sinners and saints, to the good and to the bad, because its understanding is very clear. Its insight is so deep that the distance from no-mind is equal.
So it does not matter what kind of things you have been involved in. Whether you were doing things which people think are wrong, or whether you were doing things which people think are right -- it does not matter! Those were all your mind phenomena. Just go beyond the mind. When the saint drops his mind, and the sinner drops his mind, they both enter into the same space, the same buddhahood.
This is the great rebellion of Zen. And this gives you a totally different kind of religiousness. This makes you dance, live with totality with no inhibition, with no guilt, because wherever you are, the moment you want to enter into your eternal life, you can take a jump. From any point in existence, from any kind of personality, you can drop that personality and move into utter silence.
No religion has that amount of guts; no religion has that amount of courage -- Zen is really daring! It belongs only to the lions, not to the sheep of Jesus Christ.
"THEY ARE ALL LIKE THE MOON REFLECTED IN WATER OR IMAGES IN THE MIRROR."
If a saint comes in front of a mirror, the mirror does not bother "that you are a saint." A sinner comes -- the mirror makes no discrimination. The sinner is equal to the saint, to the idiot, to the so-called great scholar.
The mirror mirrors equally.
The no-mind is your mirror.
In front of the mirror everyone is equal.
Zen gives you a totally new concept of spiritual communism. All religions are against communism, only Zen has the capacity to absorb communism.
You may be an atheist, it does not matter.
You may be a theist, it does not matter.
The distance from no-mind is equal.
So I never ask you who you are. Whether you are an atheist, whether you are a theist -- it is your business. Whether you are a communist or an anarchist -- it is your business. Whether you are a Christian or a Hindu or a Mohammedan, it does not matter. What matters to me is whatever kind of mind you have make it the jumping board and jump into the no-mind. No-mind knows no differences, it is one cosmic whole. And to me, the man of no-mind is the only religious man. All else is just pseudo.
He is saying, "THEY ARE ALL LIKE THE MOON REFLECTED IN WATER OR IMAGES IN THE MIRROR. HOW CAN WE SPEAK OF THEM AS BEING BORN OR AS PASSING AWAY?"
You are never born, you have always been here. You have always been in the space, in the time, here and now; you will never die. Death and birth, are both superficial episodes in a long eternal life -- small things; they don't matter.
"WHEN YOU COME TO THIS UNDERSTANDING YOU WILL BE FURNISHED WITH ALL THE THINGS YOU ARE IN NEED OF."
I have been telling you again and again that you don't need any morality, you don't need any discipline. But if you come to the no-mind, all that you ever needed will be furnished. You will become immensely compassionate. You will have the grace which is almost not of this world. You will have love without any conditions. You will share your joy, your blessings, to all and sundry -- not only to friends, but also to strangers. You will become just like a rain cloud which goes on showering without bothering whether it falls on the stones, or on the road, or on the roof, or in the field, or in the garden. When you have abundance, who cares? You simply go on sharing. Anybody who is receptive will take it, who is not receptive will not take it. But that is not your problem.
A buddha is choicelessly good. It is not that he is practicing a certain morality, following certain commandments. It is simply that he cannot do anything wrong. His consciousness, his light is so clear that he can see exactly what is good. He knows the good is a reward in itself, not that you will have a reward in heaven. And the bad is a punishment in itself, not that you will have a punishment in hell. So there is no heaven, no hell.
Every action brings its joy or its misery. A man with clear eyes can see. And I don't think anybody is going to choose misery, is going to choose pathology, is going to choose something ugly and obscene. If you have eyes, you will choose -- the most beautiful, the most glorious, the most majestic. It will come spontaneously.
Gyodai wrote a haiku:
FOR MY SAKE,
DO NOT LIGHT THE LAMP YET,
THIS EVENING OF SPRING.
These small haikus are as beautiful as small dewdrops on the lotus leaves in the early morning sun. They shine more than diamonds, more than pearls.
"For my sake ..." It is a beautiful evening of spring. Slowly, slowly the darkness is coming. The sun is setting, the birds are returning to their trees. The fragrance of the flowers is all around. The flowers of the night are opening their petals.
Darkness has its own beauty; it is very clean, and it makes every separation disappear. Everything becomes one. Darkness has a depth which light misses. Darkness has a silence which light does not have.
So when the darkness is descending, and he can smell the night flowers opening, and the birds coming back to the trees making beautiful sounds, he says, "For my sake, do not light the lamp yet" -- don't disturb this beautiful spring evening -- "this evening of spring." Let me rest, let me watch this transformation from light into darkness.
Light is very superficial, darkness has depth. Light comes and goes, darkness remains.
You don't have to bring it in; you can't push it out. You cannot do anything with darkness directly, you can do only something with the light. You bring the light in -- darkness disappears. You take the light out -- darkness comes in. In fact it never went anywhere; it was there, the light just covered it. When the light is gone, darkness is left.
Light is momentary because it depends on fuel. And fuel -- even the fuel of the sun one day is going to be finished, because it is giving so much light, radiating every moment. It is becoming poorer every moment. Scientists think that it will take at least four million years for the sun to die. But in the eternity of existence, four million years don't matter.
Every day some suns are exhausted, become old, dead, finished. The physicists say they enter into black holes, they disappear. And every moment, as suns are disappearing, new suns are being born. Science has not yet discovered white holes. I think if there are black holes there must be white holes. If black holes pull stars and planets and they disappear, they die, then perhaps on the other side is a white hole from which after some time of rest -- maybe nine months in the womb -- they come out, again born.
But nothing in existence dies. Everything goes on, and everything gets tired. There is a moment to live and there is a moment to die. But your essential being simply goes from action to no-action. And again when it has gathered energy, it is rejuvenated, it becomes fresh; it comes back again from a new womb.
Only a buddha never comes back. His death is final because he has no desire left. It is the desiring mind that takes you into another womb. Buddha, a man who has realized his no-mind, is completely empty of desires, ambitions. Now there is no need for him to enter into another womb and suffer nine months in a prison. Then getting out of the prison is not a pleasure either. And the whole life again starts, the whole round. The same journey, the same youth, the same romances, the same failures, the same frustrations ... and the old age, and the fear of death.
The interest of Zen is how to help you to get rid of this circle of birth and death. The only way is going beyond the mind. It is the mind that contains all your ambitions, desires, tensions, anguishes, anxieties, angst. If you get out of it, you are the awakened one. You have come to the point from where you can move into the cosmos directly. You become part of the whole, or more accurately, you become the whole.
Next: Chapter 1: Thre grand rebellion, Question 3
Energy Enhancement Enlightened Texts Zen I Celebrate Myself
Chapter 1:
Osho - Talks on Zen: I Celebrate Myself: God Is No Where, Life Is Now Here, Chapter 1: The grand rebellion, MY TEACHING, WHICH HAS COME DOWN FROM THE ANCIENT BUDDHAS, IS NOT DEPENDENT ON MEDITATION OR ON DILIGENT APPLICATION OF ANY KIND at energyenhancement.org
Osho - Talks on Zen: I Celebrate Myself: God Is No Where, Life Is Now Here, Chapter 1: The grand rebellion, Question 1, I HAVE BEEN SURROUNDED SINCE MY CHILDHOOD BY PEOPLE WHO WANTED ME TO BELIEVE IN GOD AND TO FOLLOW HIS COMMANDMENTS. WHY ARE THE GOD BELIEVERS ALWAYS TRYING TO CONVERT OTHERS? at energyenhancement.org
Osho - Talks on Zen: I Celebrate Myself: God Is No Where, Life Is Now Here, Chapter 1: The grand rebellion, Question 2, WOULD YOU AGREE WITH STENDHAL WHEN HE SAYS, GOD'S ONLY EXCUSE IS THAT HE DOES NOT EXIST? at energyenhancement.org
Osho - Talks on Zen: I Celebrate Myself: God Is No Where, Life Is Now Here, Chapter 1: The grand rebellion, Question 3, IN HIS POEM, 'SONG OF MYSELF,' WALT WHITMAN WRITES... at energyenhancement.org