OSHO
ZEN
I CELEBRATE MYSELF: GOD IS NOW WHERE, LIFE IS NOW HERE
Chapter 1: The grand rebellion
Question 3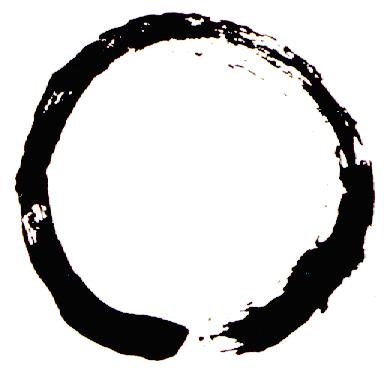 Energy Enhancement Enlightened Texts Zen I Celebrate Myself
Question 3
Maneesha's question:
OUR BELOVED MASTER,
IN HIS POEM, "SONG OF MYSELF," WALT WHITMAN WRITES:
"YOU SHALL POSSESS THE GOOD OF THE EARTH AND SUN ... YOU SHALL NO LONGER TAKE THINGS AT SECOND OR THIRD HAND, NOR LOOK THROUGH THE EYES OF THE DEAD, NOR FEED ON THE SPECTERS IN BOOKS ....
"THERE WAS NEVER ANY MORE INCEPTION THAN THERE IS NOW, NOR ANY MORE YOUTH OR AGE THAN THERE IS NOW, AND THERE WILL NEVER BE ANY MORE PERFECTION THAN THERE IS NOW, NOR ANY MORE HEAVEN OR HELL THAN THERE IS NOW."
BELOVED MASTER, FROM THE DEIFICATION OF A FICTION TO THE CELEBRATION OF ONE'S SELF -- IS THIS NOT THE ESSENTIAL DIFFERENCE BETWEEN THE OLD AND THE NEW MAN?
Maneesha, it is exactly the difference between the old man who lived under a slavery, and the new man who would have come out of the slavery of God, of churches, of religions.
The old man never really lived, he followed borrowed knowledge. He was always dictated to, dragged from this point to that point. The new man will live out of freedom, spontaneity, awareness. He will not have any scriptures, he will not have any dictators, he will not have any gods. He will be himself the ultimate consciousness. This is real growth.
And it is time, the right time! We have lived in slavery enough. Now drop it ...in toto! Move into an open sky. Open your wings, the whole existence belongs to you.
The new man is going to be an emperor, in the sense that he will be the master himself. He will not allow any other master. He will not allow any other slavery. He will not allow nations, he will not allow races, he will not allow caste systems. He will not allow all kinds of religions and their superstitions. The new man will be absolutely clean and fresh and innocent like a child. And out of that innocence arises a divine being, the buddha.
The buddha is the new man.
It is time for Sardar Gurudayal Singh.
Put the light on!
Jerry and Judy Jam are sitting at breakfast one morning when Judy sighs and puts down her toast.
"Darling," she says, "I have been thinking about that time when you were shipwrecked. All the newspapers called you a hero because you survived alone in the Indian Ocean for three months on a life raft.
"And yet I feel, darling," continues Judy, "that you have been hiding something from me ever since. What happened?"
"Well, dear," replies Jerry, trying not to look like Mickey Mouse, "since you have been so wonderful to me, I must confess I am hiding something from you! There was a lovely girl on that raft with me. We were on that ship together when it sank. We were the only ones that survived."
"A-ha!" cries Judy.
"It was not like that, dear," explains Jerry. "It is true, she was a prostitute, but she saved my life! We had no food, no water -- all we had was ourselves and our will to survive."
"I see," snaps Judy. "So what did you do?"
Jerry takes a long drink from his coffee cup and continues. "You have to understand the conditions out there, dear. We had no food, no water. All we had was our own naked bodies."
"You have already told me that!" interrupts Judy, sharply.
"We held each other tight," continues Jerry. "All we had was our bodies -- naked under the burning sun."
Judy does not say a word. She just stares at him as though he is a snake.
"All right! All right!" cries Jerry, as he cracks under the strain. "You want to know the truth? We fucked! Yes! We screwed all the time! If it had not been for that wonderful girl I would never have survived! Believe me -- she saved my life!"
Slowly, Judy pours herself another cup of coffee. "I don't like it," she says. "But I suppose I will have to live with it. But just one thing. Have you ever seen her again?"
"Just once, dear," replies Jerry. "I met her in Las Vegas last summer at our sales convention."
"And what was she doing?" snaps Judy, suspiciously.
"The same thing, dear," replies Jerry. "Still saving lives!"
On the Buckingham Palace lawn one afternoon, Prince Edward -- the rather dim son of Queen Elizabeth -- is sitting reading PLAYBOY magazine. He looks up at his brother, Prince Andrew, and asks, "Hey, Andy, you've got brains: tell me -- what is a fox pass?"
Andrew thinks for a moment, and then says, "Oh, you mean, faux pas! That's a French expression which means a social blunder."
Edward looks at Andrew blankly. "What do you mean, `a social blunder'?" asks the dim prince. "Give me an example."
"Well," explains Prince Andrew, "remember last Sunday when the Archbishop of Canterbury came to lunch, and mother took him for a walk in the rose garden?"
"Yes, I remember," says Edward. "What about it?"
"Just listen," continues Andrew. "Remember the archbishop pricked his thumb on a thorn? It was bleeding a lot, so mother brought him into the palace. They went into the bathroom together, and stayed there for a long time. And when they came out, we all went for lunch. Do you remember all that, Edward?"
"Sure, I remember," replies Edward.
"Now," continues Andrew, "do you remember, as I was just passing the pudding to you, mother said, `Archbishop, is your prick still throbbing?' And then the archbishop replied, `No, Your Majesty, the swelling has gone down since you massaged it in the bathroom.'
"And then the pudding flew out of my hands and spattered all over everybody, and you shouted out, `Shit!' Do you remember all that?"
"Yes, I remember!" cries Edward, excitedly.
"Well," says Prince Andrew, "when you shouted `shit' -- that was a faux pas!"
One afternoon on the little Greek island of Crete, the local theatrical group is performing the famous Greek drama, "Eat-a-Puss Rex." Young Spiro Sphincter, an amateur Greek actor, gets a small part in the play. He only has to come onto the stage, approach a beautiful girl lying on a bed, and say the words: "I would love to kiss your lips and steal away!"
But on the opening night Sphincter is really nervous. He comes onto the stage, his knees shaking, he stumbles over to the girl in the bed, and stutters, "I would love to kiss your ... I would love to kiss your ..." but his mind goes blank.
He tries again.
"I would love to kiss your ..."
Suddenly, someone in the back jumps up and shouts out, "Pussy!"
Instantly, Old Mrs. Acreepolis, sitting in the audience, has a severe stroke and falls over dead.
The next day at her funeral, in The Holy Orthodox Church of the Blessed Bleeding Virgin, Bishop Cretin, who has now got only three old ladies left in his flock, swears revenge!
"We have got to stamp out this kind of filth!" cries Cretin. "I am going to put a stop to this moral decay!"
So that evening at the theater, Cretin is sitting at the side of the stage with a loaded shotgun on his knee and a stick of dynamite in his pocket, looking mean and menacing.
Sure enough, in the second act of the play, the young actor Sphincter comes bounding onto the stage, stumbles over to the girl in the bed, and announces, "I am going to kiss your ... I am going to kiss your ..." But again his mind goes blank.
There is a ripple of light laughter from the audience, and immediately Bishop Cretin jumps to his feet and cocks his gun.
"All right, everybody," screams Cretin, "I will blow the head off the first son-of-a-bitch who says `pussy'!"
Nivedano ...
(Drumbeat)
(Gibberish)
Nivedano ...
(Drumbeat)
Be silent, and close your eyes. Feel your bodies completely frozen. This is the right moment for turning inwards.
Gather all your energy, your total consciousness, and rush towards the center of your being which is just below the navel, inside. Two inches below the navel ....
Rush inside with an urgency as if this is the last moment of your life. Unless you have that urgency and intensity, you can never reach to the center.
It is not far away, it is very close; it only needs intensity and a deep feeling of urgency.
Faster and faster ...
Deeper and deeper ...
As you are coming closer to your center, a great silence descends over you like soft rain. You can feel the coolness of it.
A little more ....
And suddenly you find immense peace arising from the very center of your being, surrounding you like incense.
Just a little more ...
And you will start feeling immensely calm, quiet, tranquil, blissful. Just one step and you are at the center. The moment you reach to the center you are almost drunk by the divine.
You disappear.
In place of you, there is sitting the image, the symbol of the Eastern awareness, enlightenment, Gautam the Buddha.
It is your very nature.
Everybody is by his very birth a Gautam Buddha.
Very few people go deep enough to recognize it; they remain outside their whole life. You are the most fortunate people on the earth, who are trying to reach to your innermost nature.
Being the buddha simply means being alert, aware, conscious. It means you have become only a witness.
This word `witness' has to be remembered, because this is the only quality that buddha is made of.
Witness that you are not the body; witness that you are not the mind -- this is the way to transcend body and mind.
Witness, finally, that you are only a witness.
This is how one becomes a Gautam Buddha, the highest peak of consciousness ever achieved.
A great ecstasy arises in you -- you have never known it before. You are feeling in tune with the universe; your heartbeat has become harmonious with the heartbeat of existence.
To make this witness deeper and more clear ...
Nivedano ...
(Drumbeat)
Relax ... but go on remembering only one thing -- that you are a witness, nothing else. This is your transcendence.
And as your witnessing deepens, you start melting into the universe as ice melts into the ocean.
Gautama the Buddha Auditorium is turning into an ocean of consciousness -- ten thousand buddhas have become one oceanic consciousness. We are separate on the periphery, but we are one at the center. The center is the center of everyone.
At this moment, rejoice ... and gather all those fragrances that are surrounding you -- the blissfulness, the ecstasy. Drink more and more from this eternal current of your life. And persuade the buddha to come with you -- he is your nature, he has to come with you. He has to become your very day-to-day life; he has to express his grace in your actions, in your words, in your silences of the heart.
That day, you will feel the most blessed person in existence when you disappear and only buddha remains.
These I have called the three steps of enlightenment:
The first step, the buddha comes behind you as a presence -- very solid, very tangible, you can feel it. You can feel its fragrance, you can feel its power; it fills you with great cheerfulness.
The second step, the buddha comes in front of you; you become the shadow. And slowly, slowly the shadow starts disappearing.
The third step, you are no more. Not even a shadow is left, only buddha remains -- a transparent consciousness, an eternal life. Those who come to this experience are the real people who can celebrate life.
I celebrate myself.
And I want you all to celebrate yourself.
Become a dance, become a song.
Become a lotus, become a spring.
There is no religion and there is no God to prohibit you -- you are free from all superstitions, you are free from all God-oriented theologies, you are free from all rubbish that everybody in the world is carrying within himself. Throw it out so that your inner world is completely clean and ready to welcome the buddha.
Nivedano ...
(Drumbeat)
Now come back. But come back as a buddha, with the same grace, the same silence, the same peace, the same blissfulness. Sit down for a few moments just to recollect the golden path that you moved on, the immense opening that happened at your very center.
You found yourself so close to existence that it started flowing in you. Its dance became your dance; its celebration became your celebration. Its immensity, its grandeur, its splendor, became your splendor.
And see, just behind you is the buddha, with all its transparency ... utter silence ....
This is the first step.
Soon you will be able to take the second step. You will become the shadow, and buddha will become almost your very heart, your very heartbeat.
At the third and final step you will not be any more. You will be absent, and life will be present.
Then begins the celebration.
Unless life is a celebration you have lived in vain. Unless life turns into a Gautam Buddha you have been wasting a tremendous opportunity given to you by existence.
Okay, Maneesha?
Yes, Beloved Master.
Next: Chapter 2: Ringing bells in your heart
Energy Enhancement Enlightened Texts Zen I Celebrate Myself
Chapter 1:
Osho - Talks on Zen: I Celebrate Myself: God Is No Where, Life Is Now Here, Chapter 1: The grand rebellion, MY TEACHING, WHICH HAS COME DOWN FROM THE ANCIENT BUDDHAS, IS NOT DEPENDENT ON MEDITATION OR ON DILIGENT APPLICATION OF ANY KIND at energyenhancement.org
Osho - Talks on Zen: I Celebrate Myself: God Is No Where, Life Is Now Here, Chapter 1: The grand rebellion, Question 1, I HAVE BEEN SURROUNDED SINCE MY CHILDHOOD BY PEOPLE WHO WANTED ME TO BELIEVE IN GOD AND TO FOLLOW HIS COMMANDMENTS. WHY ARE THE GOD BELIEVERS ALWAYS TRYING TO CONVERT OTHERS? at energyenhancement.org
Osho - Talks on Zen: I Celebrate Myself: God Is No Where, Life Is Now Here, Chapter 1: The grand rebellion, Question 2, WOULD YOU AGREE WITH STENDHAL WHEN HE SAYS, GOD'S ONLY EXCUSE IS THAT HE DOES NOT EXIST? at energyenhancement.org
Osho - Talks on Zen: I Celebrate Myself: God Is No Where, Life Is Now Here, Chapter 1: The grand rebellion, Question 3, IN HIS POEM, 'SONG OF MYSELF,' WALT WHITMAN WRITES... at energyenhancement.org