OSHO
ZEN
I CELEBRATE MYSELF: GOD IS NOW WHERE, LIFE IS NOW HERE
Chapter 1: The grand rebellion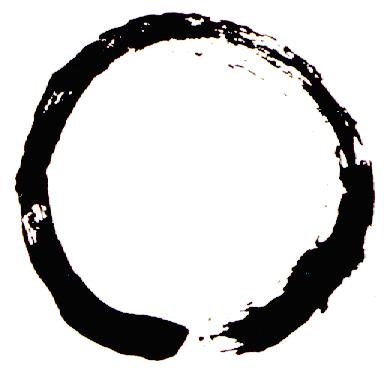 Energy Enhancement Enlightened Texts Zen I Celebrate Myself
OUR BELOVED MASTER,
SEKITO SAID:
"MY TEACHING, WHICH HAS COME DOWN FROM THE ANCIENT BUDDHAS, IS NOT DEPENDENT ON MEDITATION OR ON DILIGENT APPLICATION OF ANY KIND.
"WHEN YOU ATTAIN THE INSIGHT AS ATTAINED BY THE BUDDHA, YOU REALIZE THAT NO-MIND IS BUDDHA, AND BUDDHA IS NO-MIND; THAT NO-MIND, BUDDHA, SENTIENT BEINGS, BODHI, AND KLESA, ARE OF ONE AND THE SAME SUBSTANCE WHILE THEY VARY IN NAMES.
"YOU SHOULD KNOW THAT YOUR OWN NO-MIND ESSENCE IS NEITHER SUBJECT TO ANNIHILATION NOR ETERNALLY SUBSISTING, IS NEITHER PURE NOR DEFILED. IT REMAINS PERFECTLY UNDISTURBED AND SELF-SUFFICIENT. THE SAME IS SO WITH THE WISE AND THE IGNORANT. YOUR NO-MIND ESSENCE IS NOT LIMITED IN ITS WORKING, AND IS NOT INCLUDED IN THE CATEGORY OF MIND, CONSCIOUSNESS, OR THOUGHT.
"THE THREE WORLDS OF DESIRE, FORM, AND NO-FORM, AND THE SIX PATHS OF EXISTENCE ARE NO MORE THAN MANIFESTATIONS OF YOUR MIND ITSELF. THEY ARE ALL LIKE THE MOON REFLECTED IN WATER, OR IMAGES IN THE MIRROR. HOW CAN WE SPEAK OF THEM AS BEING BORN OR AS PASSING AWAY?
"WHEN YOU COME TO THIS UNDERSTANDING, YOU WILL BE FURNISHED WITH ALL THE THINGS YOU ARE IN NEED OF."
Friends,
Good evening. And good news ...!
This evening we are starting a new series of talks: I CELEBRATE MYSELF. GOD IS NO WHERE: LIFE IS NOW HERE.
The statement of Friedrich Nietzsche that God is dead, is only symbolic because God has never been in the first place -- not even born. How can he be dead? But it was a tremendously powerful symbol to declare that God is dead.
It was a recognition that we have been worshipping a lie. And it was not only worshipping, we were being destroyed by a lie. We had been exploited by the priesthood of all the organized religions. Our dignity has been destroyed. We have been turned into puppets in the hands of a fiction.
His declaration that God is dead simply means that Man is born. That is the other side of the coin. And because man is born, he brings freedom to the earth, he brings joy to the earth, he brings dignity to the earth. And he destroys all that was clinging to the ultimate lie, God -- all the superstitions, heaven and hell, all theologies, all religions ... all kinds of false programming of man's being. They have also died with God.
Hence, I celebrate myself and I celebrate you.
Friedrich Nietzsche's statement also includes another part: "God is dead, therefore man is free." God was the slavery of man, he was the bondage. He was the prison that did not allow humanity to rise to its ultimate heights. He was keeping the whole of humanity reduced to subhuman beings, sinners. His death is a great moment to celebrate.
His death means man has come of age. He is no longer a child and he does not need a father figure. He can stand on his own feet. He is not a sheep, as all the religions have been telling him, and he does not need any shepherds. Jesus, Krishna, Mahavira, Mohammed, Moses ... no prophets are needed, no saviors are needed, no messengers of God are needed. They were all megalomaniacs, and in the name of God they have been pushing human consciousness to the lowest levels of existence.
The death of God cleans the whole sky outside and cleans the inner world also, completely -- cleans you of all the belief systems, cleans you of all prejudices, cleans you of all guilt. That is what he meant by freedom. Freedom from guilt was possible only if God was dead. And once you are free from God you have the whole sky to yourself, inner and outer both -- you can open your wings in utter freedom. Without any inhibition, and without any suppression, you can live your life with joy, with song, with dance.
God not being there is a great event, the greatest event that has happened in the whole history of mankind. The absence of God gives you a certain solid presence. For the first time you are individuals, independent souls -- not creatures who have been created, but individual consciousnesses which have been in existence from eternity to eternity.
This is a glorious moment for those who can understand all the implications of God's death. They will immediately celebrate it, because it gives you a new sense of direction, a new uniqueness, a new destiny. It makes you a master of your own destiny. Nobody is there to guide you, and nobody is there to dominate you, and nobody is there to give commandments to you.
For the first time, in Nietzsche's statement, man comes of age. But very few people have heard that God is dead and they are still worshipping him. They are still praying in the churches, in the temples, in the mosques. They are still holding the lie as if it is the truth. And because of that lie their whole life becomes phony. They cannot laugh, they cannot enjoy. Their only duty, propounded by all the religions, is to be masochists -- torture yourself as much as you can. The more you torture yourself, the greater saint you are.
All the religions have been preaching nothing but masochism. That gives me a deep insight into God.
Mankind has to be masochist, guilty -- torturing himself, torturing and destroying his own roots in nature, going against nature ... suffering all kinds of stupidities because God was a sadist. All the religions, unknowingly, are propounding a God that is a sadist. He loves humanity to suffer. He loves people to torture themselves. He does not like your laughter, he does not like your joy. He does not like your pleasure, your blissfulness, your cheerfulness. He does not like your songs, and he does not like your dances and your celebrations. He has taken away all that was beautiful on this earth. He hates the earth! He is against the earth. He is against life itself.
So what, in the name of God, your saints have been doing all these thousands of years is nothing but committing a gradual suicide. The more dead you are, the more you will find followers. The more alive you are, the religions will condemn you, the masses will condemn you, all the idiots of the world will be together to destroy you.
Joy is not acceptable. Laughter is not acceptable. A sense of humor is not part of any religion. Life has become sad, misery, anguish, anxiety. Who is responsible for all this? The first responsibility is a fictitious God who is represented by the priesthood around the world. Millions of people in this priesthood are living on your blood. They are parasites not priests. And their whole function is to keep you miserable, because only a miserable person can bow down to a fictitious God. And they have been respecting those -- giving them prestige and honor -- who were nothing but insane people.
Anybody who goes against life is insane.
Life is all that we have.
If you go against it, you are committing suicide. Maybe it is very slow suicide -- it may take a few years for you to die. One religion, Jainism -- unfortunately I have been born into that religion -- even supports the idea of suicide. Other religions unconsciously support it, but Jainism is clear about it.
It preaches that if you want to commit suicide, commit it because this life is not worth living. This earth is not your home, your home is beyond the clouds. They call it santhara, but it actually means slow suicide. Whenever a man goes on santhara, he becomes immediately a great saint. Santhara is a fast unto death -- no food, and in the end no water. For a healthy man to die it takes almost ninety days, and those ninety days are of immense self-torture. Jainism is simply making conscious that which every religion has as an implication.
What have all the saints of the world been doing? And what is saintly in their actions, in their behavior, in their style of life?
A man who was worshipped very much by the Christians in Egypt, remained sitting on a high pole for twelve years! It was a ruin of an old palace, and only one pillar was standing high. It was very difficult; it was a small place to remain on for twelve years. He could not sleep -- he had to tie himself to the pillar. He could not come down even to go to the toilet, so he was defecating from the pillar, pissing from the pillar ... and people were worshipping him ...!
He must have suffered immensely just to get this honor, honor from the ignorant masses. Just to get this prestige of being a great saint, he was living in utter dirtiness, ugliness. And he dropped from the pillar only when he died. A great memorial exists in his name because he has done the greatest penance against the original sin of Adam and Eve.
Strange ways have been found how to take your pride. Now Adam and Eve have committed a sin? I don't think they have committed any sin. They were simply provoked by God to eat from the Tree of Knowledge and from the Tree of Eternal Life. To prohibit anything is to provoke -- it is a simple psychology. God could have learned much from Sigmund Freud.
In the Garden of Eden where God lived, there were millions of trees. If he had not prohibited those two trees, I don't think that even by now we would have found them ... millions of trees with beautiful fruits. We would have still been chewing grass in the Garden of Eden just like the buffaloes. If anybody committed the sin it was God himself.
And why did he prohibit his own children from eating from the Tree of Knowledge? No father would do it. Every father wants his children to be as wise as possible. And why should a father prevent his own children from eating the fruit which will make them eternal, immortal. Every father would love -- even ordinary fathers on the earth would love their children to be immortals.
What kind of God was this? And if this is God -- who prevents his children from becoming wise, from becoming Socrates, and Gautam Buddha, and Lao Tzu, this is not a god worth having. If he has not died by himself, then somebody has to murder him. He has tortured humanity enough.
And strange is the fact that it was the Devil who persuaded Eve to eat from the Tree of Knowledge. He showed her why God was preventing them. He does not want anybody to be equal to him -- and you call this God compassionate? And you call this God love? The Devil was far more loving, far more compassionate! In fact, he showed man the way of wisdom, the way of immortality.
God is preventing his own children because he does not want them to be wise, he does not want them to be immortal. If they are immortal and wise then they will be equal to God, and he is afraid of their equality -- a very jealous God. In fact, the Old Testament declares it through God himself. God says, "I am a very jealous God." He certainly is. He was jealous of his own children. He is not even worthy to be called a father. If the Devil had not told Eve, "You have to eat these fruits, only then will you know in your innermost being that you are also gods ..."
As the story is, it makes it clear that the Devil was more in favor of human individuality, respect, dignity. God was against man from the very beginning. The whole evolution that has happened in science ... `Science' in its very roots means knowledge. Anything that has evolved in the inner consciousness of man -- the awakened ones, the enlightened ones who have come to know that life is eternal, it is a festival, beginningless, endless -- would not have been possible without the Devil. The Devil was the first rebellion against a dictatorial God.
And I have to tell you that the word `devil' is much more meaningful than the word `God'. `God' simply means nothing, but `devil' comes from the Sanskrit root div. From div are derived `devil' and `day' in English; in Hindustani from dev, devata, which means divine; from div, divas, which mean daybreak, the beginning of the day, the end of the night. The Devil seems to be more divine than God. God seems to be really a very mean fellow, and it is good that he is dead otherwise somebody would have to shoot him. It is good that he died by himself, and we had not to have his blood on our hands.
But once God is no longer there, your freedom becomes a tremendous responsibility. It should not fall down into licentiousness, it should rise into enlightenment. Freedom brings responsibility. And I want you to understand that responsibility does not mean duty, it means only the ability to respond. Ability to respond to what? To every situation, moment to moment you should be so aware that you can find original responses to every original situation. Nothing in existence ever repeats.
They say history repeats itself, because man is an idiot. But existence never repeats itself, because existence is intelligence, wisdom, eternity. History will also stop repeating once there are millions of buddhas around the world, millions of people who have the sense of being alert, aware, conscious, and who feel that they have a great responsibility moment to moment -- not according to any scripture but according to everyone's consciousness.
Freedom brings many fruits, and many flowers, and many gifts to you. The death of God is not something to be sorry and sad for. It is something to rejoice, something to dance, something to celebrate. At last man is free from guilt, man is free from a constant judgmental eye from the sky.
It is strange that The Holy Bible says, "Judge ye not," but God does only one thing, judge. And they have also determined a day called The Judgment Day. To man it is said, "Judge ye not" -- and God is continuously judging, and is going to judge finally at The Judgement Day. What kind of contradiction ...?
Just today I have received a letter from a few Christians saying that the Bible says, "Judge ye not." But I am not a Christian, and I don't have any obligation to follow the Bible. I am not a Hindu ... I am not a person who belongs to any religion, so I don't have any obligation to follow The Holy Bible or holy Koran, or holy Bhagavadgita. All holy scriptures as I have looked into them, are absolutely unholy.
These four or five Christians who have written a letter to me want me not to judge Christians or Catholics, because the Bible says, "Judge ye not" -- and they are judging me! And their Bible says, "Judge ye not." I am not a Christian so I have no obligation to follow the Bible. They are Christians, they should not judge me. I am free to judge, and I am free to judge everybody because I don't have any prejudice against anybody. I don't belong to any organization, to any system of beliefs. A God who teaches people, "Judge ye not," himself goes on judging -- and you don't see the contradiction?
Jesus says, "God is love," but there seems to be no love flowing from the skies to humanity. In three thousand years we have fought five thousand wars. What kind of God is there who allows Genghis Khan to be born? Tamerlane to be born? Nadirshah to be born? These three generations of one family killed one hundred million people, and they were never defeated.
What kind of God allows President Truman to drop atom bombs on Hiroshima and Nagasaki? What kind of God is allowing all the stupid politicians of the world to pile up nuclear weapons which will only prove to be a global death?
But as I told you, God is a sadist. He enjoys when you are suffering. He enjoys when you are in pain. He enjoys when you are poor. He enjoys when you are starving to death. His enjoyment is simply sick!
The word `sadism' comes from a French count, de Sade; he used to torture women. He was a super-rich man, a count, and had a vast territory under his control. So any beautiful woman would be dragged to his torture chamber. You all have love chambers; he had a torture chamber -- that was his love chamber. And as the woman entered she could not believe what was going to happen because all over the walls were hanging different kinds of instruments of torture. He also used to carry a box, a portable torture chamber -- because who knows? He may find a woman in a hotel room and he may not have his instruments.
All those instruments ... First he would force the woman to be naked -- not in a loving way -- he would tear off her clothes, he would scratch her body, he would start beating her ... and he had all those instruments. You have heard only the word `screwing' -- he really used to use screws to make holes in the woman's body. Unless there was blood he did not get excited. When he saw the woman in utter torture, then he was in great sexual excitement, then he would make love.
And perhaps something of de Sade exists in every masochist man. Unless there is a pillow fight, unless there is some conflict before going to bed, a man seems not to be excited. A woman who beats him, hits him, throws things at him, excites him.
The only perfect couple possible in the world would be if one partner was a sadist, and the other partner was a masochist. `Masochist' also comes from another count who enjoyed torturing himself. His name was Masoch; hence the word `masochist'. Both were imprisoned for insanity, both were found guilty; one of torturing others, and one of torturing himself.
God must be a sadist on a far bigger scale than de Sade. He is omnipotent, omnipowerful, omnipresent -- everywhere. You cannot escape him; his eyes of judgment are following you day and night, twenty-four hours, wherever you are. He is threatening you that you will fall into hellfire for eternity.
Even a man like Bertrand Russell refused to be a Christian for the simple reason -- he has given many other reasons, but the first reason was "I cannot accept a God who is so unjust" -- that in Christianity there is only one life.
Even if you live a life of one hundred years, as Bertrand Russell almost managed to live, one century ... He counted very honestly the sins that Christians call sins -- they are not sins, they are just natural experiences. They have been converted into sins to torture you. Making love to a woman is not sin, but it has become a sin. Both are feeling immensely guilty that they are doing something against God.
So he counted all those so-called sins which are not sins, but just for the argument's sake he counted all the sins that he had committed. And he also counted all the sins that he had dreamed about but he had not committed. Still he said, "The most strict judge cannot put me in jail for more than four and a half years, and God is going to throw me into hellfires for eternity! There seems to be no proportion."
If you go on committing sin and don't do anything else, just sin and sin and sin from the moment you are born till the moment you are in your grave, then too, an eternity of hellfire is not just, it is not justice.
God seems to enjoy hellfire. God seems to enjoy poisoning all your pleasures -- you should not enjoy any of your senses. Different religions have different emphases, but the point is the same. Mohammedans are not allowed to listen to music. Strange? It is sin because you are enjoying a sense, your hearing. You are giving pleasure to your ears, so you are not to be allowed to listen to great music.
I cannot conceive in what way music can be a sin. But the idea is that enjoyment is sin, so whatever you can enjoy has to be condemned.
Jainism says you should not enjoy taste, you should eat without any taste. You are putting man into such a guilt. How can he avoid tasting? When it is sweet, it is sweet! When it is bitter, it is bitter! On his tongue there are sensitive buds which decide the taste. Unless you have plastic surgery and remove all the buds from your tongue, you cannot manage not to taste the food.
But they have poisoned your enjoyment. Just small enjoyments -- eating your food with love and joy with friends is condemned. And it is not only one sense, but all five senses.
Gautam Buddha is against touching a woman. Even touch is a sin, because touching a woman is a joy. She is warmer than you, she is more fragile than you, she is more beautiful than you. And what is wrong if touching a woman gives you joy? Joy cannot be wrong. And you are not harming anybody, you are not interfering by touching the woman against her will. She enjoys being touched; you enjoy being the toucher. Why should God come in between?
But he is there always, following you as a judge. He has become your inner conscience. Your inner conscience is false! It is created by the religions. So God does not depend only on himself, he depends on the priests to create a conscience in you. It is not consciousness, it is conscience -- a false entity which continuously goes on saying to you, "This is not right. The scriptures are against ... God is against .... Don't do this!" And your whole nature wants to do it.
Jaina monks are not allowed even to have a bath or a shower, every day, because that is enjoying the coolness of water, enjoying your body's freshness. You can see these people are criminals. The Jaina monk is not allowed even to make his teeth clean. He cannot use any toothbrush, or any toothpaste, or any mouthwash. It is so difficult to talk to a Jaina monk -- his breath is so disgusting, his whole body is disgusting.
In a hot country like India you perspire ... and Jaina monks have to travel on dirty, dusty paths. They cannot ride in any vehicle because that is pleasure; they have to walk. So they are walking on dusty roads in villages, and their perspiration under the hot sun, blazing hot, showering fire on the earth ... They become ugly, they become really tanned. Their bodies, their skin shrinks. And dust upon dust, layer upon layer ...
All the religions have shared in some way or other the desire that man's every pleasure should be poisoned. Only then will he turn towards the priest to get some advice, because he is miserable. Make him miserable, take away all the possibilities of pleasure.
I have not come across any Indian woman who knows what orgasm is. In fact, in the Hindi language there is no word equal to `orgasm'. The Indian woman has never known orgasm. Even the Western woman has started to know about orgasm just thirty years ago. It was due to the research of psychologists, psychoanalysts and psychiatrists. Sigmund Freud, Havelock Ellis, Masters and Johnson -- they opened a new door to women's pleasure.
For centuries they did not know what orgasm was, so naturally, they were disgusted with sex. They thought that the man was simply using them, because they were not getting any enjoyment out of it. But the reason was that the man has not been allowing them to have an orgasm.
In the very primitive days he must have become aware that a woman can have multiple orgasms, and a man can have only one orgasm. So a man is not competent to fulfill a woman. Either he has to call his friends, or he has to get some hormonal injections, because a woman ordinarily is capable of having six orgasms one after the other.
It is better not to let her know that she is capable of any orgasm. It can be avoided, because the woman's vagina is insensitive. It has to be insensitive because it will be giving birth to a child. If it was sensitive, the birth of a child would have immensely increased pain; it is insensitive and still there is pain.
So the woman's orgasm has nothing to do with the vagina, it is just a reproductive mechanism. Her orgasm is not dependent on a man making love through the vagina -- that is good for reproduction. She has a separate part, just a very small part -- the clitoris -- which is not in the way of man's making love to her. Unless the man understands the physiology of the woman, which ordinarily no man understands ...
Man is the only inexperienced lover in the world, because neither does he have any experience before your marriage, nor does the woman have any experience before the marriage. This is a very strange world. When two people are going to live together for their whole lives they don't have any experience, they don't know what to do.
The woman's clitoris is the organ which gives her pleasure, and it is not part of her vagina. Man's ejaculation is just two minutes or three minutes at the most. And he has to be quick, because if you are committing sin, commit it quickly. Don't do it too long, otherwise, remember hellfire.
Unless a man understands the physiology of a woman, which he has never bothered ... her whole body is sexually sensitive. Man's whole body is not sexually sensitive. The man's sexuality is very local; it is just in his sexual machinery. The woman's whole body is sexual, and unless the man plays with her whole body and arouses her body -- that is foreplay ... No man wants to do it, because it will take too long, and one has to be quick before God comes in. So no more foreplay!
Christians particularly, introduced the missionary position, in which the beauty is under, and the beast is on top. The poor woman has to lie down almost dead, and only then is she considered to be a lady. Only prostitutes enjoy. No woman of honor will groan or moan, or start gibberish or screaming out of joy. So she has been told to be completely dead while the man is making love. It is one-sided love. The other side is completely dead; the other side has not been aroused.
The people who understand sexology say the woman should be on top so that she has more possibility of movement, and the man should be underneath her so he can remain silent, because his ejaculation happens in just two minutes! If he remains silent he can manage twenty minutes or thirty minutes. A woman needs at least ten minutes to become aroused. This disparity is there, and it can be fulfilled only if the man understands that the woman is not just a mechanism to be used. She is also a soul, equally alive, and has all rights to pleasure just as you have.
So foreplay is needed, and the man should be underneath and the woman should be on top. The man should lie down like a lady, and the woman should be a real rascal! Then only is there a possibility that they come to orgasm at the same time. When they both start throbbing and getting out of control, that is the moment when they know what sex contains. It is not only a reproductive organ, it is also an organ of immense pleasure. And that pleasure, according to me, gives you the first glimpse of meditation, because the mind stops, time stops. For those few moments there is no time, and there is no mind, you are just utterly silent and blissful.
I say it -- it is my scientific approach to the subject -- because there was no other way for man to find out that if there is no mind and no time, you enter into a blissful state. Except for sex there was no other possibility for the mind to understand that there was some way of going beyond mind, beyond time. It was certainly sex which gave the first glimpse of meditativeness. And I am being condemned all over the world because I am telling people the truth.
Nobody has come up with any other idea to explain how you have found meditation. You cannot find it by just walking on the side of the road -- it is lying there and you go over and pick up meditation. Where have you found meditation? Not a single person in the whole world ... and I have been discussed around the world, condemned, just because I am talking about going from sex to superconsciousness. But nobody has given any explanation why they are condemning me because of my book -- which has been translated into thirty-four languages, has gone into dozens of editions, and is read by all the monks whether they are Hindu, Jaina, Christian, Buddhist. Monks are the best customers for that book.
Here there was a Jaina conference just a few months ago, and my secretary, Neelam, informed me, "It is strange. Jaina monks come and they ask for one book only, FROM SEX TO SUPERCONSCIOUSNESS. Then they hide it in their clothes and just get out of the door silently so nobody finds them out."
The book, FROM SEX TO SUPERCONSCIOUSNESS, is not about sex, it is about superconsciousness. But the only possible way for man to find that there is some door, some way to go beyond his thoughts into eternal silence ... Even though it lasts only one moment, that moment is eternity -- everything stops. You forget all the worries, all the tensions.
Have you ever heard of any man getting a heart attack while he was making love? It should have happened more often if the religions were true. God would be so angry, that at least he could give a heart attack. Hellfire will be after death; right now ...
But no man has died while making love, because making love takes away your stress. It is stress that can give you a heart attack. It is stress that can drive you mad and insane. It is sex that keeps you sane, keeps you normal, keeps you within the boundaries of sanity. Otherwise you are going to be a pervert, and perversion does not give you the same key of superconsciousness.
Homosexuals cannot have the same experience that is possible in a heterosexual relationship. Nor can lesbians have the same orgasmic experience. But ten percent of American men have accepted that they have homosexual tendencies, and thousands of women have married women -- lesbian couples. And this year it is expected that forty thousand babies will be born out of lesbian couples. From where are these babies coming? From artificial insemination. Now hospitals are not only carrying a blood bank, but a semen bank. So when a lesbian couple wants a baby, the one who is ready to take the trouble for nine months, gets an injection of somebody anonymous. An injection is not a joy. An injection cannot give you any orgasm. Although doctors call it "the prick," it is not the prick.
When my personal physician, Amrito, came for the first time from England -- and he is a member of the Royal College of Physicians, highly educated -- he would say to me, "Now comes the prick!" Then I would start laughing, "Amrito, this is not the prick. You have been misguided." Now he silently gives me the injection without saying anything.
These forty thousand babies will be born this year in America through an injection. Now those women are completely out of the possibility of having an orgasm. And there are homosexuals all around the world, even very intelligent people.
I have chosen this title, I CELEBRATE MYSELF from one of the most important poets of America, Walt Whitman. But he was a homosexual -- that's where he goes wrong. All his poetry becomes superficial; he knows nothing about orgasmic joy. But you will be surprised to know that even a man like Socrates was a homosexual; hence he could not become a Gautam Buddha. Howsoever intelligent, and howsoever great a logician he was, his dialogues are great but something is missing. He is not a man of great consciousness. He has become unnatural, he has gone against nature.
But religions are forcing people to go against nature. The third man in England's hierarchy of the church ... the archbishop in England's church is equivalent to the Polack pope. This man has only one man between him and the archbishop, and there is every possibility that this bishop will some time become archbishop of England. He has come with the idea that celibacy simply means no heterosexual relationship, but it does not include homosexuality, it does not include masturbation, it does not include making love to an animal -- sodomy, bestiality. It does not include anything. Celibacy simply prevents you from being heterosexual. Great religious leaders ...!
Fifty percent of monks in monasteries are homosexuals. And there are possibilities like the monastery of Mount Athos where thousands of monks live ... They have not seen any woman since they have become monks, because no woman is allowed to enter -- not even a six-month-old girl is allowed into the monastery. When I heard this, I thought, "Are those monks, monks or monsters?" And they have their own church-state, so they have their own guards and police.
For one thousand years no woman has ever entered into the monastery. And anybody who becomes a monk in the Mount Athos monastery cannot get out alive again. Only when he is dead, will his body be taken out; it is a lifelong commitment. No intelligent man can commit himself even for tomorrow. Who knows what will happen tomorrow?
That's what I call responsibility. A man who is responsible will not commit himself to anything, will not promise anything, because who knows about tomorrow? Let tomorrow come and we will see. I will respond with my totality whatever the situation, but I cannot commit myself. I have never promised anybody anything. I have never committed myself to anything in my whole life. Let the tomorrow come. One never knows, this may be my last day and I may not be there tomorrow to fulfill my promise.
Time goes on changing -- I may not be the same tomorrow, you may not be the same tomorrow. Today there is great love between me and you. Tomorrow, who knows? Love disappears, not only disappears, but sometimes turns into hate.
A man of awareness lives moment to moment -- that is his celebration. He enjoys everything of the world without any inhibition. Because God is dead he need not be worried. And with God, hell is dead, hellfire has been put off. With him, heaven is also dead. So don't be greedy for heaven, and don't be afraid of hell. Just live moment to moment with a dance, with a joy, with cheerfulness, with courage.
Encounter every situation with your total consciousness, without any guilt. Enjoy music, enjoy food, enjoy love -- enjoy everything that is natural.
God has been against nature, God has been against enlightenment, and God has been against your experience of eternity.
God was your enemy.
It is good that he is dead.
This is the good news for this evening.
Next: Chapter 1: Thre grand rebellion, Question 1
Energy Enhancement Enlightened Texts Zen I Celebrate Myself
Chapter 1:
Osho - Talks on Zen: I Celebrate Myself: God Is No Where, Life Is Now Here, Chapter 1: The grand rebellion, MY TEACHING, WHICH HAS COME DOWN FROM THE ANCIENT BUDDHAS, IS NOT DEPENDENT ON MEDITATION OR ON DILIGENT APPLICATION OF ANY KIND at energyenhancement.org
Osho - Talks on Zen: I Celebrate Myself: God Is No Where, Life Is Now Here, Chapter 1: The grand rebellion, Question 1, I HAVE BEEN SURROUNDED SINCE MY CHILDHOOD BY PEOPLE WHO WANTED ME TO BELIEVE IN GOD AND TO FOLLOW HIS COMMANDMENTS. WHY ARE THE GOD BELIEVERS ALWAYS TRYING TO CONVERT OTHERS? at energyenhancement.org
Osho - Talks on Zen: I Celebrate Myself: God Is No Where, Life Is Now Here, Chapter 1: The grand rebellion, Question 2, WOULD YOU AGREE WITH STENDHAL WHEN HE SAYS, GOD'S ONLY EXCUSE IS THAT HE DOES NOT EXIST? at energyenhancement.org
Osho - Talks on Zen: I Celebrate Myself: God Is No Where, Life Is Now Here, Chapter 1: The grand rebellion, Question 3, IN HIS POEM, 'SONG OF MYSELF,' WALT WHITMAN WRITES... at energyenhancement.org