OSHO
ZEN
I CELEBRATE MYSELF: GOD IS NOW WHERE, LIFE IS NOW HERE
Chapter 2: Ringing bells in your heart
Question 2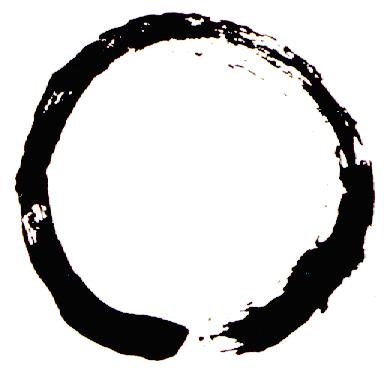 Energy Enhancement Enlightened Texts Zen I Celebrate Myself
Question 2
The second question:
NIETZSCHE MADE THE OBSERVATION THAT WHEN "ORDINARY PEOPLE" ARE IN AN UNPLEASANT SITUATION, "THEY ALWAYS SEEK TO GET OUT OF IT WITH THE SMALLEST EXPENDITURE OF INTELLIGENCE."
IS GOD SIMPLY THE FIRST AND LAST RESORT OF A RETARDED HUMANITY?
Yes, absolutely yes. God is the invention of the retarded, of the idiots, of the imbeciles, of the people who want a shortcut so they don't have to exert any intelligence. God is the belief of the unintelligent. God is the belief of the unconscious. God is the belief of those who are still asleep and dreaming. The moment you wake up, all dreams disappear, and with the dreams your God will also disappear.
No-mind is waking up from the sleep of the mind.
No-mind is a sunrise.
Mind has been a long long dark night, and no-mind blossoms into tremendous intelligence, not intellect. Intellect is part of the mind, intelligence is part of no-mind. It is a totally different phenomenon. And when that fire of intelligence rises in you in great flames, you don't find any God anywhere, but you certainly find everything is sacred because everything is alive.
So a great reverence for life -- that's what I teach you. But you will know life only when you have touched your own life. Then you will know the criterion for what is alive. Right now you don't know the criterion for what is alive.
Next: Chapter 2: Ringing bells in your heart, Question 3
Energy Enhancement Enlightened Texts Zen I Celebrate Myself
Chapter 2:
Osho - Talks on Zen: I Celebrate Myself: God Is No Where, Life Is Now Here, Chapter 2: Ringing bells in your heart, WHEN DAITEN FIRST CAME TO SEKITO, THE MASTER ASKED HIM, 'WHAT IS YOUR NO-MIND?' DAITEN REPLIED, 'THE ONE WHO SPEAKS IS IT' at energyenhancement.org
Osho - Talks on Zen: I Celebrate Myself: God Is No Where, Life Is Now Here, Chapter 2: Ringing bells in your heart, Question 1, TO US, ARE THE WORDS `GOD' AND `NO-MIND' SYNONYMOUS? at energyenhancement.org
Osho - Talks on Zen: I Celebrate Myself: God Is No Where, Life Is Now Here, Chapter 2: Ringing bells in your heart, Question 2, NIETZSCHE MADE THE OBSERVATION THAT WHEN 'ORDINARY PEOPLE' ARE IN AN UNPLEASANT SITUATION, 'THEY ALWAYS SEEK TO GET OUT OF IT WITH THE SMALLEST EXPENDITURE OF INTELLIGENCE.' IS GOD SIMPLY THE FIRST AND LAST RESORT OF A RETARDED HUMANITY? at energyenhancement.org
Osho - Talks on Zen: I Celebrate Myself: God Is No Where, Life Is Now Here, Chapter 2: Ringing bells in your heart, Question 3, THROUGH MY OWN RECENT ENCOUNTER WITH DEATH, I CAME ACROSS MANY STORIES OF PEOPLE FROM DIVERSE CULTURES AND OF DIFFERENT RELIGIOUS BACKGROUNDS, WHO TEMPORARILY LEFT THEIR BODIES AND APPEARED TO OBSERVERS TO BE DEAD. THEY REPORTED SEEING A 'BEING OF LIGHT,' WHICH WAS TOTALLY LOVING AND COMPASSIONATE at energyenhancement.org
Osho - Talks on Zen: I Celebrate Myself: God Is No Where, Life Is Now Here, Chapter 2: Ringing bells in your heart, Question 4, ST. BERNARD WROTE: 'WHO IS GOD? I CAN THINK OF NO BETTER ANSWER THAN: HE WHO IS.' ECKHART STATED: 'THOU MUST LOVE GOD AS NOT-GOD, NOT-SPIRIT, NOT-PERSON, NOT-IMAGE, BUT AS HE IS -- A SHEER, PURE, ABSOLUTE ONE, SUNDERED FROM ALL TWONESS AND IN WHOM WE MUST ETERNALLY SINK FROM NOTHINGNESS TO NOTHINGNESS' at energyenhancement.org