OSHO
ZEN
I CELEBRATE MYSELF: GOD IS NOW WHERE, LIFE IS NOW HERE
Chapter 2: Ringing bells in your heart
Question 4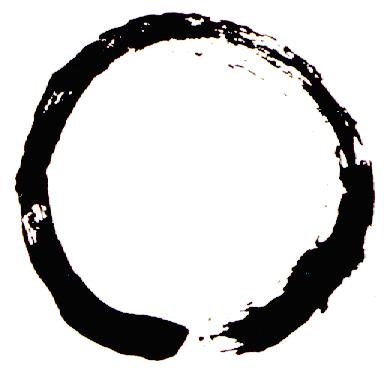 Energy Enhancement Enlightened Texts Zen I Celebrate Myself
Question 4
Maneesha's question:
OUR BELOVED MASTER,
ST. BERNARD WROTE: "WHO IS GOD? I CAN THINK OF NO BETTER ANSWER THAN: HE WHO IS."
ECKHART STATED: "THOU MUST LOVE GOD AS NOT-GOD, NOT-SPIRIT, NOT-PERSON, NOT-IMAGE, BUT AS HE IS -- A SHEER, PURE, ABSOLUTE ONE, SUNDERED FROM ALL TWONESS AND IN WHOM WE MUST ETERNALLY SINK FROM NOTHINGNESS TO NOTHINGNESS."
IF ONE SUBSTITUTED THE PRONOUN `HE' WITH `IT', WOULD NOT THESE TWO CHRISTIAN MYSTICS BE SPEAKING THE LANGUAGE OF ZEN?
Maneesha, you can change the `he' into `it', and certainly they will be speaking the language of Zen, but you cannot do that. It is their statement, not yours. They are still saying `he'. They are not even saying `she'; `it' is far away -- although they have come very close to the point. That's why both the saints were in trouble with the orthodox church, particularly Eckhart who was tortured, harassed, threatened to be expelled if he published his books. His books were published after his death because of these statements.
The statement is tremendously good, but still, somehow the faint image of God is present. "Who is God? I can think of no better answer than: He who is." Using the word `he' and saying "who is," is very close; only the `he' is standing in between.
That's what I have been telling you -- even a very thin concept of God as a person is going to create enough of a barrier for you.
St. Bernard has come very close, but to be close is still to be at a distance. Closeness is a kind of distance. What does it mean? You may be one inch away, or one mile away, or one thousand miles away -- you are away. Even one inch away -- you are away. That one inch is as thick as the China Wall, solid rock.
When St. Bernard says, "He who is," using the word `he', he accepts a personality, and not only a personality but a male personality. Both are wrong. Existence is neither male nor female. It expresses in the both -- as female, as male, but it itself is simply pure isness. Its expression will be manifold, but its essence is the same. A woman in her interiority is as pure a consciousness as a man in his interiority.
If St. Bernard had really experienced isness, he would not have used the word `God' or `he'. He seems he must have been a great giant, but only intellectual. Many times philosophers have come very close, but then they go on in a round and go far away. Just coming close is not enough, but even this was condemned by the church, by the pope.
Certainly St. Bernard has some conception of a male God, and you cannot change his statement. If you change his statement, then it comes exactly to what Zen is. But then it will not be the statement of St. Bernard, it will be your statement.
So I would say that he came very close, but because of the `God', and because the programming in his mind of the Christian God was still there, that prevented him from the quantum leap from mind to no-mind. His idea is still within the mind. He has logically and rationally worked out that if God is there he can only be described as "He who is." But this is not the exact experience.
The exact experience will not use the word `God', will not use the word `he'. It is male-chauvinistic, and it gives a personality to existence which it has not. It is infinite, so it cannot have a personality. It cannot be called who, and it cannot be called he.
So St. Bernard is still not enlightened -- intellectually great, logically great, but existentially still a little far away from the truth.
Eckhart comes even more close, maybe just a fragment of an inch away, when he says, "Thou must love God as not-God, not-spirit, not-person, not-image, but as he is -- a sheer, pure, absolute One, sundered from all twoness and in whom we must eternally sink from nothingness to nothingness." He has come very much closer than St. Bernard, and hence he was more condemned than St. Bernard, because he was destroying the whole Christian theology.
But still I say he is within the framework of the Christian God, although he seems to be a far more refined intellect than St. Bernard -- a very thin barrier, a Japanese rice-paper barrier. But that is enough to keep your eyes closed.
His statement is beautiful: "Thou must love God as not-God." But why use the word `God' at all if it is to be loved as not-God? Why not say, "Thou must love not-God, not-Spirit, not-person, not-image, but just the sheer existence, pure, absolute One, sundered from all twoness, and in it we must eternally sink from nothingness to nothingness"? But his beginning, "Thou must love God," is a Christian programming.
Zen has dropped all programming. It has dared as much as human consciousness is capable of. Now making this statement has a certain compromise with the church. "Thou must love God" -- so the Christian church is satisfied that he is still talking about God, although a little crazy, because he says, you must love God as not-God. Then who is he? a woman? a man? a tree? the ocean ...? What do you mean by "not-God"?
So Christianity condemned him, but because he was saying, "Thou must love God," they told him not to publish such writings while he was alive, because they would create doubt in people's minds. And they have been doing that even today.
They prevented one great French scientist, Chardin, from publishing his papers about the Peking man -- he discovered the Peking man -- "because your papers will go against Christianity." And because he was an ordained priest, he had to follow the orders from the Vatican. They destroyed a great man. He could have contributed much. But if you don't have any feedback, if other scientists don't know what you are writing, what you are discovering, and you don't know their opinions ... It needs constant feedback.
Science grows, not by one scientist, it grows amongst all the scientists. There is a constant dialogue going on through papers, through conferences, through books, through periodicals ... a constant dialogue is happening all around the world. That's how science tries to figure out the best hypothesis about anything.
Now preventing Chardin from publishing any paper, from attending any conference, from writing any book while he was alive -- and of course when you are dead somebody else will write it, you will not ... Somebody else does not have the same scientific background, nor the same discovery. And after your death what happens to your ideas will not be a feedback; you will not be able to improve upon it. They destroyed a great scientist of the same caliber as Albert Einstein.
But I am also angry at Chardin. Rather than stopping his writings and researches, why did he not resign from being a Christian priest? He resigned from science in favor of Christian superstition. Nobody has raised the question that he is also part of the whole slavery game; everybody has condemned the Vatican.
I condemn the Vatican, but I also condemn Chardin -- Chardin more than the Vatican. The Vatican has been doing that for centuries -- that is not new. But why was Chardin such a sheep? Why could he not gather the courage? A man of such tremendous intelligence should have left the priesthood. What was in it? A religion that prevents you from declaring truth is not worth being part of.
But he proved a coward -- he stopped writing. And now a Chardin society exists in France which publishes his works and papers and his researches -- but it is too late. If somebody raises a question, Chardin is not there to answer. And by the time Chardin died, other scientists had come to better hypotheses. If he had been allowed, or if he had had the guts to come out of the church, he would have managed to refine. It is a continuous growth and evolution. Science is not something static.
When Albert Einstein was asked, "If you had not discovered the theory of relativity, do you think it would ever have been discovered?" Albert Einstein said, "It would not have taken more than three weeks." And finally it was found that somebody in Germany had already discovered it before Albert Einstein, but he was a lazy guy and did not publish the paper. So not after three weeks, but three weeks before, it had been found.
Einstein was right -- that when something is there, sooner or later it has to be discovered. You cannot go on missing it if there is a truth in it.
Eckhart also proved to be a little cowardly, just like Chardin. He came very close, but he continuously maintained that he loved God. Of course he has those conditions "as not-God ..." Then as what? And if you are loving only the isness of existence, then why go on calling it God? Why continue that old superstition, that old lie? Just a compromise with the Vatican, just a fear that if you don't do that much you are taking a risk with your life.
I was born into Jainism, and when I started speaking against their ideologies -- and when I say anything I say it with my total being -- they were unable to answer me. Their highest command decided to expel me from Jainism. But I wrote to them: "You need not expel me, I expel your whole Jainism and your whole Jaina society. You need not expel me, I have already expelled you." So they were shocked, they could not figure out what to do. They could not expel me, I was already outside -- what does it matter? And I don't think it has done any harm to me.
Compromise is always cowardly.
Truth never compromises.
Maneesha, both these people were very close to Zen, but both were cowards. God makes people cowards. Religion makes people cowards. Otherwise, what was the risk? Eckhart should have left Christianity, St. Bernard should have left Christianity, and then they would have been the very first Zen masters in the West. But they missed that great opportunity, that great dignity. They remained slaves of the Christian church.
I want you to be lions and not like sheep as Jesus wanted you to be. He has insulted humanity very badly.
It is time for Sardar Gurudayal Singh -- a really great time. Put on the light, because I want to see the faces of my people laughing!
Three women -- Betty Boobs, Lucy Legs, and Nellie Knickers -- meet at an old high-school reunion. They soon start gossiping about the men they have married, and what they are like in bed.
"My husband, Bob," says Betty Boobs, "is like a 1989 Rolls Royce -- comfortable, sizeable, powerful, and very satisfying!"
"My husband, Larry," says Lucy Legs, "is like a 1970 Cadillac -- still fairly comfortable and satisfying, but lacks performance sometimes. Generally, quite a good ride."
"Hmm, my husband, Norbert," says Nellie Knickers, "is like a vintage Model-T Ford.
"Really?" say the other two, staring at Nellie in amazement. "Why do you say that?"
"Well," continues Nellie, "what I mean is -- he manages to rally twice a year, but he has to be started by hand!"
On the forty-second floor of the Fast Buck Brokers building, executive vice-president, Bilbo Ballbag, is interviewing girls for a secretarial job.
After examining many talented and capable applicants, Bilbo finally hires Gorgeous Gloria for the job.
After two days, Gloria is bending down to get something from the bottom drawer of the filing cabinet, and Bilbo Ballbag gets an eyeful. He immediately calls her into his office.
"Look, Gloria," he says, his eyes playing with her tits, "I wonder if you would mind working with me over the weekend?"
"Sure," says Gloria, giving Bilbo a wink, "that would be great."
"Good," replies Bilbo, "we can get all this extra work done aboard my luxury sailboat!"
"Ah, dear," says Gloria, "but I get terribly seasick."
"Don't worry!" says Bilbo, perspiring as he loosens his tie. "I will take care of everything."
That evening, on his way home from work, Bilbo stops in at the drugstore. He goes up to the counter and approaches Victor Vaseline, the clerk.
"Give me a pack of Trojan condoms," says Bilbo, "and a bottle of seasickness pills."
"Yes, sir," says Victor, fumbling around under the counter, and discreetly handing Bilbo the two items. "It is none of my business, sir," continues Victor, "but if it affects you like that, why do you bother?"
Amongst the early Christians, it was rumored that the Lord and Savior, Jesus Christ, was blessed with enormous sexual machinery, which used to terrorize all his followers, men and women alike.
As the story goes: On that fateful day on Calvary Hill, Jesus had been hanging on his cross for a couple of hours, staring up at the sky, waiting for Godot.
He looks down and sees his favorite girl, Mary Magdalena, weeping in the crowd, and feels a stirring of the spirit in his loincloth.
"Mary! Mary!" Jesus calls out. "Come closer!"
Hesitantly, Mary walks out of the crowd towards the cross. She comes closer, but stops in her tracks when she sees the huge growing lump in Christ's knickers.
"Mary! Mary!" moans Jesus. "Closer, come closer!"
Mary shuffles forward nervously eyeing the ever-growing mountain in his underpants -- then she stops, again.
"Mary! Mary!" gasps Jesus. "I have something from the Holy Ghost to impart to you -- come closer!"
"Ah! Christ, No!" cries Mary, her eyes popping out. "Don't give me anymore of that Holy Ghost shit! I can see your resurrection from here!"
Nivedano ...
(Drumbeat)
(Gibberish)
Nivedano ...
(Drumbeat)
Be silent ...
Close your eyes, and feel your body to be completely frozen.
This is the right moment to enter inwards. Gather all your energy, your total consciousness, and rush towards the center of your being, which is just below your navel, inside -- two inches below, exactly -- with an urgency, as if this is the last moment of your life. Only those people have ever reached to their center who had this urgency, this intensity.
Faster and faster ...
Deeper and deeper ...
As you come closer to your inner center, a great silence descends over you just like soft rain with all its coolness. And inside you, a great peace arises, a peace that passeth understanding.
A little more close -- and you feel so blessed.
A little more close, and you are getting drunk with the divine. Just one step and you are at the center of your being, utterly ecstatic.
As you get centered, you are no more, just a pure isness. This isness we have called symbolically, the buddha. This is your original being.
Centered, silent, no more your old being -- utterly naked, just a pillar of light ... you are the buddha.
Everybody is born with a hidden buddha in him.
The word buddha means the awakened one.
It is everybody's eternal birthright.
The buddha has only one quality: watching, witnessing.
Witness that you are not the body.
Witness that you are not the mind.
And finally, witness that you are only a witness -- just a mirror reflecting everything.
At this moment you are the most fortunate people on the earth. Everybody is concerned with trivia; you are entering into the essential and the eternal.
You can feel a tremendous reverence for existence, a great joy in the sacredness of everything. The whole universe becomes your home; you are not an outsider.
To make your witnessing deeper,
Nivedano ...
(Drumbeat)
Relax ... but go on remembering that you are only a witness.
As your witnessing deepens, you start melting into an ocean of consciousness. Ten thousand buddhas disappear into one consciousness, into one ocean of consciousness.
Gautama the Buddha Auditorium has turned into an ocean of consciousness without any waves and without any ripples -- utterly silent and quiet.
This is your real space, this is your no-mind. From this no-mind you can enter into the cosmos. This is the door, the opening.
Collect the peace, the silence, the blissfulness, the ecstasy, the divine drunkenness, before Nivedano calls you back.
And also persuade the buddha to come behind you -- he is your dhamma. He is your nature; you have just never requested him. And he has been waiting and waiting, hidden deep inside you. A sincere request, a welcoming heart, and he is bound to come behind you.
This is the first step of enlightenment: Gautam Buddha behind you as a shadow. But the shadow is miraculous, the shadow is not dark; the shadow is pure light, pure presence. You can feel the warmth of it, you can almost feel the touch of it. It surrounds you with a new fragrance, and it gives you a totally new dimension to live.
Your everyday acts start changing their color, their approach. Your very life becomes meditative.
At the second stage, the buddha comes in front of you, and you become the shadow. To be a shadow of the buddha is a beautiful experience. And the experience goes on becoming deeper and deeper as the shadow disappears.
At the third and final stage, there is no more of you -- not even a shadow, only the buddha is.
This isness is the master key to open all the doors of the mysterious existence that surrounds you. Once you have the key, you are the master of your own being. There is nobody above you, there is nobody below you. For the first time you experience a tremendous communion with the whole existence.
I call this the only authentic spirituality, the only authentic religiousness.
Now don't forget to request the buddha to come behind you ...
Nivedano ...
(Drumbeat)
Come back ... but come as a buddha, with great grace, peace, silence.
Sit down for a few moments just to remember the golden path that you have traveled, the center that you have found within you, the opening into the cosmos, and all those fragrances from the beyond; the silence showering on you, and the warmth of the buddha who has come behind you.
You can feel him. It is your very nature. It is you in your truthfulness, in your existential experience.
If the first step is complete, the second will follow automatically. When the second is complete, the third will follow automatically.
The day you will complete the third step will be the most fortunate day in your life. That day you will be awakened from a long, long sleep, a spiritual sleep. That day you will become enlightened.
Then there is no more birth, no more death. You have become one with the whole.
This is the only holiness I know of. There is no other.
Okay, Maneesha?
Yes, Beloved Master.
Next: Chapter 3: The paradise of yourself
Energy Enhancement Enlightened Texts Zen I Celebrate Myself
Chapter 2:
Osho - Talks on Zen: I Celebrate Myself: God Is No Where, Life Is Now Here, Chapter 2: Ringing bells in your heart, WHEN DAITEN FIRST CAME TO SEKITO, THE MASTER ASKED HIM, 'WHAT IS YOUR NO-MIND?' DAITEN REPLIED, 'THE ONE WHO SPEAKS IS IT' at energyenhancement.org
Osho - Talks on Zen: I Celebrate Myself: God Is No Where, Life Is Now Here, Chapter 2: Ringing bells in your heart, Question 1, TO US, ARE THE WORDS `GOD' AND `NO-MIND' SYNONYMOUS? at energyenhancement.org
Osho - Talks on Zen: I Celebrate Myself: God Is No Where, Life Is Now Here, Chapter 2: Ringing bells in your heart, Question 2, NIETZSCHE MADE THE OBSERVATION THAT WHEN 'ORDINARY PEOPLE' ARE IN AN UNPLEASANT SITUATION, 'THEY ALWAYS SEEK TO GET OUT OF IT WITH THE SMALLEST EXPENDITURE OF INTELLIGENCE.' IS GOD SIMPLY THE FIRST AND LAST RESORT OF A RETARDED HUMANITY? at energyenhancement.org
Osho - Talks on Zen: I Celebrate Myself: God Is No Where, Life Is Now Here, Chapter 2: Ringing bells in your heart, Question 3, THROUGH MY OWN RECENT ENCOUNTER WITH DEATH, I CAME ACROSS MANY STORIES OF PEOPLE FROM DIVERSE CULTURES AND OF DIFFERENT RELIGIOUS BACKGROUNDS, WHO TEMPORARILY LEFT THEIR BODIES AND APPEARED TO OBSERVERS TO BE DEAD. THEY REPORTED SEEING A 'BEING OF LIGHT,' WHICH WAS TOTALLY LOVING AND COMPASSIONATE at energyenhancement.org
Osho - Talks on Zen: I Celebrate Myself: God Is No Where, Life Is Now Here, Chapter 2: Ringing bells in your heart, Question 4, ST. BERNARD WROTE: 'WHO IS GOD? I CAN THINK OF NO BETTER ANSWER THAN: HE WHO IS.' ECKHART STATED: 'THOU MUST LOVE GOD AS NOT-GOD, NOT-SPIRIT, NOT-PERSON, NOT-IMAGE, BUT AS HE IS -- A SHEER, PURE, ABSOLUTE ONE, SUNDERED FROM ALL TWONESS AND IN WHOM WE MUST ETERNALLY SINK FROM NOTHINGNESS TO NOTHINGNESS' at energyenhancement.org