OSHO
ZEN
I CELEBRATE MYSELF: GOD IS NOW WHERE, LIFE IS NOW HERE
Chapter 3: The paradise of yourself
Question 2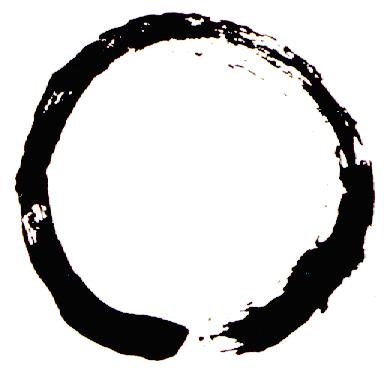 Energy Enhancement Enlightened Texts Zen I Celebrate Myself
Question 2
The second question:
IT SEEMS THAT MANY OF US ARE STILL PLAGUED WITH GUILT, EVEN THOUGH WE HAVE BEEN IN YOUR SURGERY A LONG TIME. NO MATTER WHAT IT IS, WE FEEL GUILTY IF WE DO, GUILTY IF WE DON'T -- A NO-WIN SITUATION. AND THE DEEPER IT IS, THE MORE SUBTLE AND ELUSIVE IT SEEMS TO BE.
WILL WE EVER BE FREED FROM THIS INSIDIOUS EMOTIONAL BLACKMAIL? IS THIS THE SURGERY YOU HAVE BEEN DOING IN THESE DISCOURSES ON GOD?
What do you think?
By killing God I am killing your guilt.
I have no concern with God because he does not exist. But I have to be very discreet not to kill your guilt directly, because you will stand in defense. So I kill the gods -- that is my indirect way to kill your guilt. Otherwise I have no concern with God. Without God you cannot be guilty, and that is certainly my concern.
I am operating on God -- that is an indirect way of operating on you. It is a very strange kind of surgery in which God is to be cut into pieces so that your clinging to God disappears and your clinging to God's commandments disappears. When there is no God, suddenly you will drop all morality, and all so-called duties, virtues. Suddenly you will become a pagan.
I love the pagan.
I want the world back in the hands of the pagans.
All the religions have destroyed the pagans because they were the people without any judgment, without any God, without any morality -- just simple, innocent, flowing with nature, in a deep let-go. So whatever was spontaneous they were doing, whatever was coming from their nature they were following. There was no question of guilt, there was no situation like a no-win situation.
The pagan was always victorious. Whatever he was doing or not doing, he had his dignity, his honor. I want you to be pagans, that is the first step to being a buddha. I have chosen Zorba as an example of a pagan, and that is the very foundation. On that foundation you can make a shrine for the buddha. But without the foundation, the buddha is hanging in the air like a balloon. You can worship it, but you cannot be nourished by it unless your roots are deep into the earth. Your branches cannot grow into the sky, you cannot touch the stars without deep roots in the earth. First you have to be very earthly, earthbound, then only will you start growing towards the stars.
Without roots in the earth you become simply a star gazer, you don't grow towards stars. You simply look at the buddha, you worship, you pray. But neither is worship going to help nor is prayer going to help. What is going to help is a real foundation, and that real foundation is to be without God, to be without scriptures, to be without discipline, to be without any commandments. Be a free man, don't be a spiritually enslaved person.
Once you have attained freedom from all these fictions, mythologies, you will feel so great, so fresh, so young, and so alive, that the dance will come by itself. So abundantly rich in your innermost being ... because your innermost being is the place from where you are joined with the cosmos. Your roots in the cosmos grow from your innermost center. Once you have accepted existence as it is, you have accepted yourself also as you are.
If you want to improve on existence, on other people, you cannot be at ease with yourself. Your own judgments will kill you. You have never thought about it ... whenever you are judging somebody, you are judging yourself also; if you condemn somebody as a thief, you are condemning yourself also. You may have have done many kinds of stealing -- you may have stolen thoughts from other people, you may have stolen hypotheses from other people.
It is not only money, anything that you take from others without being grateful to the person, without his knowledge, is stealing. Money is the most ordinary thing in the world, there are far higher values. When you imitate you are stealing. If you imitate Jesus, if you imitate Buddha, what are you doing? -- you are stealing their personality. You are a thief of the worst kind and you cannot feel at ease.
People cannot accept themselves because they cannot accept others as they are. I have never judged in my life. I have loved all kinds of people; just their uniqueness makes them more loveable. And because I have loved all kinds of people without discrimination, I have no way of feeling guilt, I have no way of rejecting myself. I have loved myself immensely.
These both go together: if you judge others you will feel guilty, and you will be judging yourself also continuously -- whether it is right or wrong. Both have to be dropped together because they are two sides of the same phenomenon. And it is so easy. Don't ask me how long it will take -- that is a cunning way of postponing. It does not take time, it needs understanding. And that understanding is possible now, this very moment. You drop all your judgments -- you drop all your guilt. They go together down the drain.
Then you will live like a healthy animal, and out of your health and out of your healthy animal will arise the greatest experience possible. As you become natural you are coming closer to the experience of the buddha.
Only Zorbas can be buddhas.
Gautam Buddha himself was a Zorba. Buddhists don't understand it. For twenty-nine years of his life -- the first part of his life -- he had as many beautiful women as any man in the whole of history. He had all kinds of comforts and luxuries that were available in those days. He lived in so much luxury, so much drinking, dancing, singing -- that was his whole life for twenty-nine years. What does not normally happen to you even by the time you are eighty years, happened to him by the age of twenty-nine.
He became fed up -- everything was repetition. Because he was surrounded with so many women he became fed up with women. You don't become fed up because of your wife. Your wife is a protection, she does not allow you to look this way or that way, she keeps you looking straight forward, looking ahead -- four feet ahead, not above! And you don't want to create unnecessary trouble for yourself, so you have to follow. And because she is imposing certain moralities on you she has to follow those moralities herself; otherwise she will not be able to impose them.
It is a very complex system. The husband becomes the prison to the wife, the wife becomes the prison to the husband. Both are slaves and both are masters; both are prisoners and both are jailers -- and both want to get rid! But both have values -- that marriages are made in Heaven, and what God has put together you should not put asunder.
Now, no marriage I have seen happens in Heaven. God himself does not have a wife and he has escaped from women as far away -- perhaps millions of light-years away ... no possibility of finding any woman. But the desire is there so he comes once in a while to create a Jesus Christ. Once in a while, he has to be forgiven ... poor fellow is living with a Holy Ghost. I have been trying to find whether this Holy Ghost is a man or a woman; perhaps he is capable of functioning in both the ways!
I have heard a story ....
When Henry Ford died ... and he was a perfectionist and a great man, one of the greatest, richest people. He came from a poor family and all that he created was by his own effort with his own intelligence.
So when he met God in Heaven, God asked Henry Ford -- because he was the right person to ask -- "What do you think of my creation? You are a perfectionist, I know. You have created the best cars and you went on improving and improving and improving. What do you think about my creation?"
He said, "Your creation needs tremendous improvement."
God said, "For example?"
He said, "For example you have put the pleasure center of men and women at the wrong places. The woman's pleasure center is between two exhaust pipes!"
He was a manufacturer of cars, and he seems to have been right: "What kind of dirty fellow are you? The pleasure center is at the dirtiest place. Could you not put it somewhere else? -- in the hands ...?"
And I think his criticism is right.
God was just shocked -- he used to think that Henry Ford was a Christian!
But when you force judgment on people, these people are going to force judgment on God if by chance they meet him.
The judgmental mind is going to judge everybody, it is going to judge the person himself. Everything becomes miserable, everything seems to be wrong, everything seems to be negative. He always goes on counting the thorns in a rosebush and never looks at the flower. There is no time to look at the flower, counting the thorns takes his whole life. He always looks at the dark side of things. If you ask him, he will say, "It is a miserable world. Between two nights there is only one day!"
His whole perception is to condemn and he feels good in condemning. But he does not know that when he is condemning others he is also condemning himself. Deep down he will feel guilty.
Don't postpone. Don't ask me how long it is going to take -- it depends on you. If you are miserable and feeling caught in a no-win situation, then why carry it? If I could drop it, why can you not drop? I am not a messiah, or a prophet, or an incarnation of God. I don't have any miracle powers with me, I am just as human as you are. If I could do it, who is preventing you?
Perhaps you have started enjoying your misery. Perhaps you have become habituated and it seems that if you drop your misery you will be empty. Yes, you will be empty, but just in the interim period which is very small. For a moment you will feel all is lost, but soon you will see your emptiness starts becoming filled with a totally new energy that you have been repressing by your judgments, and guilt, and morality, and religion, and God.
Suddenly you will feel from your own very sources new, fresh waters of life are rising like fountains. Soon you will find yourself filled with tremendous contentment, filled with light, joy, blissfulness -- not only filled but overflowing. Such an abundance is possible, but you have to take the risk to be empty. And it is not much because what you are losing is only misery, guilt, sadness, suffering, hellfire; what you are dropping out is not worth keeping in.
And once you are clean, you are ready for existence to assert itself with all its grace and beauty, with all its wisdom and enlightenment. But for a moment you will have to be empty.
Before the new enters, the old has to go.
Before the truth enters, the false has to fall out.
And you have certainly been blackmailed. The whole of humanity has been blackmailed, and the blackmailing continues. From the very childhood it starts and it goes on even when you are going into your grave and the priest is giving a sermon. From birth to death the priest is blackmailing you in the name of God, in the name of great things. The politician is blackmailing you in the name of nationalism, patriotism. Your own parents are blackmailing you in the name of obedience and respect for the elders.
Once I participated in an all-India seminar of professors arranged by the federal government under the auspices of the education ministry. All the professors were discussing only one thing -- after one professor, another, another, another -- that the problem was that students don't have any respect, and something had to be done about it. It seemed everybody was in absolute agreement.
When it came for me to speak, I said, "All these people are talking nonsense."
The education minister was shocked, and all the professors who had fallen asleep woke up. I said, "It is not that students are not respectable, the problem is that the professors are not worthy of respect. You are taking the whole problem from the wrong side; that's why you cannot solve it.
"And I am saying it from my own experience. I have been a professor for nine years and nobody has been disrespectful to me. Because I respect my students, how can they disrespect me? I respect them, I love them, I give them freedom. I tell them: If you want to leave the class you can leave silently without disturbing anybody. Don't ask me; you don't need to. Whenever you want to come into the class you can come. Don't ask me because your asking me disturbs me and disturbs the class."
When I first entered the university I could not believe my eyes: the girls were sitting on one side, the boys were sitting on the other side, and in between there was a big gap. I said, "What is the matter? To whom am I going to talk? To this gap? And I don't have the kind of eyes that go this way ..."
"So if you want me to teach, you have all to bring your desks into the middle and be together, because I hate to see you throwing letters -- it is ugly. Why not sit beside the girl and enjoy the warmth and share your love? You are old enough -- you don't need any control. I don't think you are cannibals and that you will eat the girl or do something ... so get mixed up immediately!"
They looked at each other thinking, "This is a very strange situation. Every professor functions like a constable, keeps us apart, and this fellow seems to be strange ..."
I said, "Be quick, otherwise I will leave the class and I will never come again!"
Unwillingly they had to pull their desks together. With great embarrassment they went to the girls who they had been throwing stones at, whose bicycles they had been puncturing. The girls were very much ... and I said, "Be close to each other. Why are you shrinking to this side and the girl is shrinking to that side? That gap between you has to be filled. Be together!"
They reported to the vice-chancellor: "What are we supposed to do? Another professor comes and he says `What is happening? Put your desks separate! Who has done this?' And we are continually carrying the desks from side to side."
So the vice-chancellor called me and he said, "This is not right on your part."
I said, "Have you ever been young?"
He said, "Yes."
I said, "Then be frank. Have you ever loved a girl when you were a student?"
He looked all around to see that nobody was listening ... I said, "There is nobody. Only I am here, and you can be truthful."
He said, "Yes."
I asked him, "Have you ever punctured their bicycles, thrown stones?"
He said, "Yes."
I said, "Then you understand everything. You are creating an unnatural situation. Now my students will not puncture anybody's cycle, they will not throw stones -- they don't have to. And this is absolutely natural. They are sexually mature -- they became mature long ago when they were fourteen and thirteen. Now they are twenty-two, twenty-four, twenty-five. You have been torturing them for ten years continuously, blackmailing them against biology, against existence, against nature. This is the time they should have as many experiences as possible before they choose a woman or a husband."
You go shopping ... even for small things you go to many shops to check the price, to see the product. You are going to live with a woman or a man your whole life and you have not been shopping ...? First do the shopping. Just go around and have as many experiences as possible. If you are intelligent, all these experiences will make you richer. Then you will be capable of finding a woman or a man with whom you can be in deep love and friendship.
There is no need for divorces. Divorces will be very few if we give children enough experience. Then they will know that there are slight differences between man and man, woman and woman. And they will also come to know with what kind of woman, with what kind of man they feel the most at ease, at home. You don't give any opportunity. This is sheer blackmail.
Your parents are responsible, your God is responsible, your priests are responsible, your teachers are responsible -- your whole society is responsible. But ultimately you are responsible. Why are you living in this prison when the doors are open? Get out! And don't ask me how long it will take. It depends on you whether you run out of the prison, or walk in such a way that you will be caught again and put back into your cell.
A small child was late to school one rainy day, and his teacher asked him, "Johnny, you are always late. Again you are late?"
He said, "What can I do? It was so slippery that I would put one foot ahead and I would slip two steps backwards."
The teacher said, "If you are right, then how did you manage to come here? One step ahead two steps backwards ... you could never have come here."
He said, "You don't understand. Then I started walking towards my house! Finally, I got to school."
So it all depends on you -- it is a very slippery way. If you really want, this moment it can happen. But if you postpone, then perhaps never. Now or never.
The sutra:
OUR BELOVED MASTER,
ONE TIME, WHEN DAITEN CAME TO SEKITO, THE MASTER ASKED HIM, "ARE YOU A ZEN MONK OR AN ORDINARY MONK?"
DAITEN REPLIED, "I AM A ZEN MONK."
SEKITO ASKED, "WHAT IS ZEN?"
DAITEN REPLIED, "IT IS RAISING EYEBROWS AND MOVING EYEBALLS."
There is a certain ancient method coming from Taoism to Zen -- it can give you a very empty mind. If you just close your eyes and move your eyeballs, soon you will see you are getting dizzy just as the whirling Dervishes in Sufism get dizzy, just by whirling. But when the Sufi Dervish gets dizzy he starts feeling the center of the cyclone. His whole body is moving, but there is something at the very center which is unmoving -- that is his very being.
For Mevlana Jalaluddin Rumi it took thirty-six hours of continuous whirling. He went on and went on and went on. And that is the whole secret of it -- that you should not stop because you are feeling tired, you should go on and on till you fall. Not that you have to manage to fall, you just go on doing the whirling. A time is bound to come when you cannot manage not falling. You will fall down almost dead. I say almost -- the whole body is utterly tired. But there you can see the difference, because the whole body is so tired and so dead, it wants to go back to the earth just to rest. You will see inside you there is still a center full of light, full of energy, not tired at all. Contrast is needed to see that center.
Zen has a far more simple method. There is no need to stand and whirl. You just sit down and roll your eyes, your eyeballs, faster and faster, and soon you will see your whole head is whirling. A moment comes when this very whirling of the head inside gives you the passage which leads to your very center below your navel.
In Zen they call it hara -- it is your very life source. You must have heard that in Japan, suicide is called hara-kiri. If you push a knife in just two inches below your navel, it will hit the hara center which is your life source. So without a single drop of blood, the person dies because he has hit the life center and opened the door for life to fly out into existence. They have found the best method to commit suicide. But how did they find it? They found it through meditation. The same center is your birth, and the same center is your death.
So when you are whirling your head, you will find a passage which is not touched at all by your whirling -- either by whirling the body, or just by moving your eyeballs. Both do the same function -- you reach to your life center.
Perhaps this Zen monk had been using that method for meditation. So he said, "IT IS RAISING EYEBROWS AND MOVING EYEBALLS."
SEKITO SAID, "EXCLUDING RAISING EYEBROWS AND MOVING EYEBALLS, BRING YOUR ORIGINAL FACE AND SHOW IT TO ME. Neither eyebrows nor eyeballs contain your original face, the buddha, the awakened one. So leave them aside, these are unnecessary things, non-essential. BRING YOUR ORIGINAL FACE TO ME.
DAITEN SAID, "PLEASE OSHO, EXCLUDE RAISING EYEBROWS AND MOVING EYEBALLS AND LOOK AT ME."
Daiten was certainly very close to enlightenment. He is saying to Sekito, "PLEASE OSHO -- Oh, great master -- EXCLUDE RAISING EYEBROWS AND MOVING EYEBALLS AND LOOK AT ME. This is my original face."
SEKITO SAID, "I HAVE EXCLUDED THEM."
DAITEN SAID, "I HAVE GIVEN IT TO YOU. If you have excluded the eyebrows and the eyeballs I have given my original face to you."
These dialogues are so valuable, so mysterious. But once you have got the knack to understand them they give you such tremendous keys to open the mysteries of life.
DAITEN SAID, "I HAVE GIVEN IT TO YOU."
SEKITO SAID, "WHAT IS THE NO-MIND YOU HAVE GIVEN TO ME?"
DAITEN SAID, "NOT DIFFERENT FROM YOU, OSHO. It is the same: you have it; I have also got it. There is no need for any explanation, there is no need for any answer from you. It is the same -- NOT DIFFERENT FROM YOU, OSHO."
SEKITO SAID, "NO CONCERN ABOUT YOU."
DAITEN SAID, "REALLY, THERE IS NOT A NO-MIND NATURE."
He is saying, "Once I have found my original face, I am no more. And when I am no more, my mind is no more, my no-mind is also no more. In fact, my individuality has melted into the cosmic whole. Don't ask me personal questions, I am no more a person, only a presence."
SEKITO SAID, "IS THERE NOT A THING WITH YOU ALSO? Are you sure that you don't have anything left that needs to be dissolved?"
DAITEN SAID, "IF THERE IS NOT A THING ANYMORE, THAT IS THE real THING."
When you don't have anything you have the real thing, the very essence of existence, the very essence of life. When you lose yourself you have found really yourself for the first time. This is the mystery of existence.
By losing you find.
By dissolving you arise.
By disappearing you find yourself becoming the whole -- not disappearing but expanding to infinity.
A great statement from Daiten: "IF THERE IS NOT A THING ANYMORE, THAT IS THE real THING."
SEKITO SAID, "THE REAL THING CANNOT BE OBTAINED."
"The real thing cannot be obtained" means that the real thing is always there. So there is no question of achieving it, obtaining it, finding it, reaching it, realizing it. All these words are meaningless. It is already there; you have never lost it.
"THE REAL THING CANNOT BE OBTAINED. SO THAT IS WHAT YOU UNDERSTAND. RETAIN IT FIRMLY AND KEEP IT."
DAITEN THEN LEFT SEKITO AND RETIRED TO MOUNT REIAN IN SOUTHERN CHINA, WHERE MANY DISCIPLES WOULD LATER GATHER AROUND HIM.
He became a master in his own right, not saying a single word when Sekito said, "If you understand this, then RETAIN IT FIRMLY AND KEEP IT." He has given him the seal of enlightenment: "You understand it, you are very clear about it. I have tried to trap you into some question, but you always managed to get out of it. So now that you have got it, retain it, keep it."
Daiten did not say a single word. In deep silence, in deep gratitude -- which is beyond words -- he simply left and moved to a mountain in southern China WHERE MANY DISCIPLES WOULD LATER GATHER AROUND HIM.
You are life, eternal life.
You are existence, infinite existence.
You are pure no-mind.
Just misguided, misdirected, you have forgotten yourself. All that is needed is, in the words of Gautam Buddha, "Sammasati -- just remember your self." You don't have to go anywhere, just a remembering of a forgotten language, a remembering what you already are. It is not a realization because you have never been otherwise.
You don't have to go to any Kaaba or to any Jerusalem or to any Kashi, you have just to remember, in a silent state, your authentic being. And suddenly, all that you thought was important becomes false. All that you thought -- power, prestige, money, respectability ... just disappear like dreams of no meaning at all. Suddenly, with an easy heart, you start living life in a totally new way out of your spontaneity, out of your simplicity, out of your innocence.
Then whatever you do is good; then whatever you do is beautiful. Then whatever you do is coming out of your ultimate purity which has never been contaminated. Then your grace is the same as that of Buddha, and your clarity is the same as all the buddhas. You are fully awake, the night is over, the dreams are finished, the sun is rising. And the inner sun only starts rising, it never sets again.
Buson wrote:
A FLASH OF LIGHTNING!
THE SOUND OF THE DEW
DRIPPING DOWN THE BAMBOOS.
These small pieces of a meditative mind -- "A flash of lightning!" Visualize, you can see it -- "A flash of lightning! The sound of the dew dripping down the bamboos." Listen quietly and you will hear the sound of the dew dripping from the bamboos.
A man of utter silence comes to know so many things which are happening around you, but you are so much occupied. Have you ever heard the sound of dripping dew from the bamboos? You are so much occupied, you are so full of thoughts that these subtle experiences around you which have tremendous beauty, just escape you, just pass by your side. But you are occupied, you don't look at them. Your ears, your eyes, your mind -- everything is full. There is no space for any new experience to enter in you.
Meditation makes you spacious, it cleanses all your senses. It makes your sensitivity so sharp that the smallest fragrance passing by your side, and you will immediately get it. Just a small sound, even the sound of silence, will be heard so loudly and so clear.
We are living in trivia, and all that is great in existence we are missing. Only a man of no-mind, a man of enlightenment, knows what beauty is, what joy is, what ecstasy is. And the moment you know what ecstasy is, you know you don't need any God, you don't need any commandment, you don't need any discipline. Everything comes out of your no-mind, fresh. You live for the first time in freedom without bondage.
I define sannyas as living in freedom without bondage, living in freedom from every commandment, from every discipline, from every morality, from every religion.
This life in freedom is the only authentic life there is. And this is eternal -- no beginning no end.
Next: Chapter 3: The paradise of yourself, Question 3
Energy Enhancement Enlightened Texts Zen I Celebrate Myself
Chapter 3:
Osho - Talks on Zen: I Celebrate Myself: God Is No Where, Life Is Now Here, Chapter 3: The paradise of yourself, ONE TIME, WHEN DAITEN CAME TO SEKITO, THE MASTER ASKED HIM, 'ARE YOU A ZEN MONK OR AN ORDINARY MONK?' at energyenhancement.org
Osho - Talks on Zen: I Celebrate Myself: God Is No Where, Life Is Now Here, Chapter 3: The paradise of yourself, Question 1, I HEARD YOU SAY EXISTENCE IS NON-JUDGMENTAL, BUT OUR MINDS ARE FULL OF JUDGMENTS. WHERE DO THEY COME FROM? ARE THEY ALSO RELATED TO THE IDEA OF GOD? at energyenhancement.org
Osho - Talks on Zen: I Celebrate Myself: God Is No Where, Life Is Now Here, Chapter 3: The paradise of yourself, Question 2, IT SEEMS THAT MANY OF US ARE STILL PLAGUED WITH GUILT, EVEN THOUGH WE HAVE BEEN IN YOUR SURGERY A LONG TIME. NO MATTER WHAT IT IS, WE FEEL GUILTY IF WE DO, GUILTY IF WE DON'T -- A NO-WIN SITUATION. AND THE DEEPER IT IS, THE MORE SUBTLE AND ELUSIVE IT SEEMS TO BE. WILL WE EVER BE FREED FROM THIS INSIDIOUS EMOTIONAL BLACKMAIL? IS THIS THE SURGERY YOU HAVE BEEN DOING IN THESE DISCOURSES ON GOD? at energyenhancement.org
Osho - Talks on Zen: I Celebrate Myself: God Is No Where, Life Is Now Here, Chapter 3: The paradise of yourself, IN HIS BOOK, PERENNIAL PHILOSOPHY, ALDOUS HUXLEY WRITES: 'RELIGIONS THAT MAKE NO APPEAL TO EMOTIONS HAVE VERY FEW ADHERENTS' at energyenhancement.org