OSHO
ZEN
I CELEBRATE MYSELF: GOD IS NOW WHERE, LIFE IS NOW HERE
Chapter 5: Don't knock, wait!
Question 1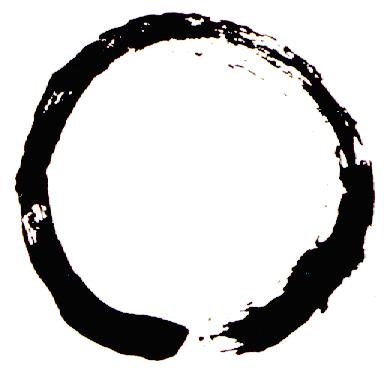 Energy Enhancement Enlightened Texts Zen I Celebrate Myself
Question 1
The first question:
GOD IS A FICTION OF THE MIND, AN INVENTION OF RELIGIOUS POLITICIANS. BUT MY MIND WANTS FICTIONS, HOPES, FUTURE. IS THIS NATURAL?
No, not at all. You have been programmed, you don't know what nature is. All these hopes that you think your mind needs, are created.
The old economists used to say that wherever there is a demand there will be supply. Now things have completely changed. Manufacturers of all kinds of goods first start advertising, they have not yet manufactured the thing. They put more money into advertising than in producing the product, because that advertising creates a false need in people's minds that they need it. Once the need is there ... It is false need, because they have never needed it.
Just this advertisement consistently, constantly, hammering on their heads from every television set, from every radio, from every corner of the street, from every magazine, from every newspaper -- how long can you avoid? You are surrounded continuously by the same advertisement, and soon you start feeling that you need it, you cannot live without it. It is not even produced. When the manufacturer finds that people have started feeling the need, then he manufactures it. So now it is a created need which you take for granted as if it has been your natural need.
These priests, religious politicians, have been doing the same kind of advertising for thousands of years. They give you the idea, and they preach continuously. Their scriptures are continuously preaching all the old methods. And they are now using the new media also: television, radio, satellites ... to propagate lies.
You think you need -- your mind wants fictions. No, these fictions are created.
Just don't tell a child there is a God, and he will never feel the desire to find God. It is so easy to understand. In the Soviet Union nobody is searching for God, because they have a totally different programming, the communist programming, atheist programming. From very childhood the child is told there is no God. But in the past, people were so stupid they used to worship a lie, a fiction.
One of my friends, Rahul Sanskritayana, a scholar of Sanskrit, Pali and Prakrit, was a Buddhist monk. But he also became interested in communism because of the simple similarity that Buddha has no God and Marx also has no God. So he started becoming interested in Marxism, and finally he became a communist. And the Soviet Union asked him to go to Moscow University to teach Sanskrit there. So he went to Moscow.
Out of India, in Moscow, things were different. Here it would have been impossible for him to remain a Buddhist monk and yet fall in love. In the Soviet Union there was no difficulty. He fell in love with a beautiful woman, Lola -- she was also a professor in the same university, and she had two children.
But the Soviet government did not allow him to take the wife or children out of the Soviet Union. He could live there, but he wanted to come back to his own country. And he was also afraid. In a way the government was fulfilling his innermost desire -- how could he go to India with a wife and two children? He would be condemned by everybody, particularly the Buddhists: "You are a monk!" So he was happy in a way, that the government itself did not allow it, so there was no question.
He came back. He told me, "When I first went to the Soviet Union, I asked a small boy, `Do you believe in God?' He said, `God? People used to believe in that in the dark ages. If you want to see the statue of God, you can go into the museum.'"
But this is also programming. It is not that these small boys know there is no God, or that even Karl Marx knew there was no God. Only a man of immense meditation can know whether God is or is not.
So you are programmed, and so deeply ingrained is the program that you think it is your nature. Your fictions, your hopes, your future ... nothing is natural.
Nature knows nothing except this moment. Nature knows nothing about hopes and desires and wants. Nature simply enjoys whatever is available this moment, now and here.
You are asking:
OR IS IT A DISTORTION, A REFLECTION OF A SICK CULTURE?
Yes, absolutely and categorically, yes. It is a distortion, a reflection of a sick culture.
And you are asking:
IS THE STATE OF GRACE THAT I SEEK HIDDEN FROM ME BY NATURE FOR SOME PURPOSE?
There is no purpose. Purpose again brings the whole lot of lies in. Existence simply is.
Just look at it from this angle. When you are sick you go to the doctor and you ask, "What is the cause of my sickness?" You ask for the diagnosis. But when you are feeling healthy, do you go to the doctor and ask, "Diagnose! What is the cause of my health? Why am I feeling so happy?" You don't go to the doctor, or to the psychiatrist, or to the psychoanalyst. And if you go, that means you are mad. If you ask, "Why am I feeling so happy ...?"
No, happiness needs no cause. It is your simple nature, you are intrinsically happy. No cause, no purpose, no goal is needed. Life is in itself enough. It needs nothing else to complete it. It is complete! It is entire! It is already what it has to be. So there is no purpose in existence and no goal in existence.
Existence is a sheer dance.
Picasso was constantly bothered by people because his paintings seemed to be purposeless, meaningless. Once a critic was staying with him and he was painting. He watched and watched, and he said to Picasso, "Why are you wasting your time? This is nothing. There is no purpose in your painting."
He said, "This is strange. I am at least painting. And why are you sitting behind me. For three hours you have been wasting your time and you are telling me that I am wasting my time. I am enjoying immensely. There is no need for any purpose. Just painting, just playing with these colors is so great. Who cares about the purpose and the meaning and the goal?
"Why don't you go into the garden and ask the roses, `What is the purpose of your being? Why are you dancing without purpose? Why are you looking so happy and smiling? Shut up! You don't have any purpose, and you are dancing in the wind and under the sun. What is the great idea? Why are you spreading your fragrance?
"Why don't you go into the garden? And if a rose need not have a purpose, why should my paintings have a purpose? They are existential." And the man was perfectly right, just in a wrong place.
These people like Picasso needed the environment of Zen, but they were living in the West where everything has to have a purpose, otherwise you are insane. Why are you doing it? They can't understand that just doing it can be out of sheer joy. Playing with colors is a sheer joy in itself. Trying to find meaning in it is just your programming: everything has to be meaningful.
I was a student in the university, and I was winning all kinds of debates, eloquence competitions, all over the country. I had filled my head of the department's office with all kinds of trophies and cups -- gold and silver. And he started telling me, "If you go on winning in this way, I think I will have to move out of my office. There is no space left."
I said, "You don't have to move out, I will move all the trophies and all the cups."
He said, "No, that is credit to the department."
I said, "Then you have to decide whether you want to be in the office or not." And finally he had to move out of the office. He created another small office on the verandah where he used to sit, because his whole office became a showplace for any guest.
One day he asked me -- because in my own university there was going to be a national university competition -- "Why do you go on unnecessarily traveling long distances? What is your purpose?"
I said, "I don't have any purpose. I love it -- that's my way of playing. That's my way of telling stories which have no purpose at all. Just the sheer joy, overflowing life. I am not old enough to think about purposes."
He said, "What?"
I said, "Yes, I am not old enough, and I will never be old enough to think about purpose and meaning. I rejoice in whatever I am doing. There is no purpose."
Do you think talking to you there is any purpose? I just enjoy it. You enjoy listening, I enjoy talking, it is complete. There is no need beyond it. If something happens within it, that is not my responsibility.
If you become enlightened, it is your problem.
So be careful!
I am just enjoying talking, you are enjoying listening. In between these two things anything is possible. You may become enlightened, but remember, never condemn me for your enlightenment. It is just your problem, not mine. I have my problem -- you don't worry about it.
So I told my head of the department, "There is no purpose. I enjoy talking. I love a heart-to-heart talk."
And that day the competition was going to be held ... There used to be two persons from each university -- one opposing the subject and one supporting the subject. I was opposing the subject, but my partner became so nervous ... it was his first time to come to the stage.
The student who used to come with me around the country had died in an accident, so I had to find a new partner, and that was his first time. I tried hard to prepare him ... to repeat his speech many times, but finally when the time came he disappeared.
So the vice-chancellor asked me what to do? I said, "I can manage. First I will speak in support -- because my partner is missing, and I don't want to lose that prize -- and then I will oppose."
He said, "My God! You will do both the things?"
I said, "Just try. It will be a great enjoyment."
So I spoke for it, and I spoke against it, and I had both the prizes, first and second.
And as I was going out, the vice-chancellor took me into a corner and said, "It was a miracle. When you were speaking in favor of it, I was thinking what will you do? You are giving such a great argument in favor, I don't think you will be able to oppose it. But when you started opposing, I thought, My God! -- your arguments are so clear. What happened to the other arguments ...?"
He said, "But I want to ask you one thing, that's why I have pulled you out of the crowd. Do you have any convictions of your own?"
I said, "I just love talking. You have heard only two sides -- there are many sides. And if you want some day I can speak from many points of view. These are only two polar opposites, but there are middle positions and there are at least seven positions on each subject."
He said "That would drive me mad. Just these two positions drive me completely out of my mind. I don't think I am going to sleep, because I am wondering what is right."
I said, "That is your problem. I enjoyed the whole game, and I have got both the prizes. And this is far better. If you can convince other vice-chancellors that only one person is coming and he will represent both the sides, it will be far easier for me because I won't have to prepare the other person. It is better and easier. I don't have any belief, I don't have any prejudice. I am utterly open. And because I love, it is a game."
Your life should be a playfulness, not a purpose.
Your life should be a fun, not goal oriented.
It should not be business, it should be pure love. What is the purpose of love? If there is no purpose in love, why should there be purpose in meditation? Why should there be any purpose in nature and existence?
Purpose is always an end somewhere far away that you have to achieve. Purpose is an achievement of a distant goal, it is never herenow, and life is herenow. It is not going anywhere, it has no purpose.
And you don't understand the implication of the word `purpose'. If once purpose is fulfilled, life will be dead. Then there will be no need for existence -- the purpose is fulfilled, the game is finished. Because it is an ongoing game, eternity to eternity, it can't afford to have a goal, it can't afford to have a death, it can't afford to have a purpose.
Unless you understand how to live purposelessly, you have not understood the meaning, the significance of life.
Life has everything that it needs in itself; it is intrinsic, not outside. It is an unfoldment of more and more joy, of more and more blissfulness, of more and more ecstasy. But the unfoldment is in the present. As you go deeper and deeper, and higher and higher, you become more and more playful. And to be playful takes all seriousness away.
Purpose makes people serious, and I consider seriousness to be sickness of the soul. Laughter is health, but laughter has no purpose. It is so beautiful in itself, it need not have a purpose. It is not a means to any end. It is means and end both together.
And finally, you are asking:
IS MY IDENTIFICATION WITH THE EGO A NECESSARY STAGE IN A NATURAL PROCESS?
No, it is again a created phenomenon by the priests, by the politicians, by your parents.
The child is born without any ego. Have you ever watched a small child who says -- if his name is Johnny -- "Johnny is feeling thirsty"? He never says, "I am feeling thirsty," I will come later on when programming has happened. In the beginning the child says, "Johnny is feeling sleepy."
One of the Hindu mystics, Ramateertha, never said "I" in his whole life. He would always say, "Rama is tired. Rama is hungry ..."
He went to America. Here, the people who surrounded him, understood him, but in America it seemed a very strange type of language that he used. "Rama is feeling thirsty" -- and people would look around wondering, "Who is Rama?" And they asked him, "Why don't you simply say `I am feeling thirsty'?"
He said, "That I cannot say, because there is no `I'. So I just use the name, which is a false thing, apparently false, because it has been given. It is a label put on me, but there is no `I' in me. And my innermost space is neither thirsty nor hungry. It is the body, and the label of the body is Ramateertha. It is not my name. I am nameless and formless; name and form belong to the body. So I cannot use the word `I', because there is no corresponding reality to it inside me."
And he was absolutely right.
The ego is created by ambition, by desire, by greed. Everybody is telling you: "Become somebody special. Have power, prestige, respectability, money, things that matter in the world." All these create slowly, slowly the idea of the ego, of superiority, of holier-than-thou, higher-than-thou. This ego creates your saints, this ego creates your so-called priests, your politicians, your presidents, prime ministers. This is all the projection of the ego.
But ego has no natural existence. It is a by-product of a certain programming that society manages to befool you with.
Once you see that the ego is false, handed over to you by others, the whole house of falsity simply disappears, like darkness when you bring light in.
Meditation will bring the light from your very center, a cool fire. And when your interior becomes luminous, you will not find any ego, any I. You will simply find the whole existence pouring into you.
The ego is also an imprisonment.
Being egoless you are again out of the golden cage.
My parents used to say to me, "The way you are going, you will end up being nobody." And somebody else would say, "You will end up in being good for nothing." I have ended up being nobody, good for nothing. But I am enjoying this good-for-nothingness, this nobodiness so much that each moment has become a splendor, a magic, a miracle.
Out of this nothingness arises my freedom, my wholeness. Out of this nothingness I meet with existence with an easy heart, relaxed, in a deep let-go. There is no ego, no somebody to prevent me. I don't have any borders, any limits. In this nothingness I have arrived at the very source of existence.
I would love you also to be good for nothing, a nobody. And then you will find a tremendous dignity -- for no reason, but just because the whole existence is overflowing, and all around you flowers are blossoming, stars are dancing. For the first time when you are nobody, you feel your heartbeat and the universe's heartbeat are in deep synchronicity. That feeling is the greatest experience in existence, the most divine, the most godly.
Now the sutras:
OUR BELOVED MASTER,
GOSETSU, AFTER BECOMING A MONK UNDER MA TZU, CAME TO SEKITO AND SAID, "IF YOU SETTLE THIS WITH ONE WORD, I WILL STAY HERE. IF NOT, I WILL LEAVE."
His question certainly shows he is coming from Ma Tzu.
Ma Tzu is the most strange master that ever happened. He must have heard this statement from Ma Tzu, or in the air of Ma Tzu where there were many people just becoming afire, coming to their real home.
He is asking Sekito, "IF YOU SETTLE THIS" -- remember the word "this." The whole emphasis is on "this" -- "IF YOU SETTLE THIS WITH ONE WORD ..." He is saying, "By a single word if you can say what this is, I will stay here. If not, I will leave."
SEKITO, KNOWING THAT THIS MAN HAD PROMISE -- his very question showed an intense longing to understand this. But he does not want to go into details, he does not want any unnecessary commentary. He wants simply a single word: "Settle it and I will stay here; otherwise I leave."
A man fiery enough, bold enough, daring enough, challenging a man like Sekito.
SEKITO, KNOWING THAT THIS MAN HAD PROMISE -- he could see the promise in his eyes, in his very air, in his very approach -- MADE A GESTURE, a silent gesture. Even a single word is too much. That was the emphasis of Sekito, "Why are you asking for even one word? One word leads to another and to another, and then the whole theology and the whole philosophy, and the whole religion goes on growing. Words and words ... and you forget all about this.
"So I won't use even a single word -- that is too much. You have already gone, you have already passed this. You have moved into language from existence. And that is the greatest distance in the world: the experience of this, and making a statement about it. That is the greatest distance possible. Even stars are not that far away. They may be millions of light-years away -- that does not matter. The distance between this and the statement about this is the greatest distance between two points."
Sekito avoided even a single word.
Always remember, one thing leads to another and to another, and then there is no end. You are lost in a jungle of words. So he would not say even a single word, he simply made a gesture. And his gesture was immensely profound, but it was utterly silent.
Gosetsu did not get it. He wanted a word. He was looking for the word, that's why he missed the gesture. Whenever you are looking for something, you will miss the truth. Don't look for something! Just go emptyhanded, without any projection, without any prejudice, without any belief. Perhaps he had come from Ma Tzu hearing his words, and he wanted Sekito to say something greater, in a single word, condensed. But one word or one thousand words ... it makes no difference.
Sekito is utterly truthful, absolutely honest. Not uttering a single word, he simply made a gesture. And in his gesture there was thisness. In his gesture was suchness. In his gesture was the whole existence. In his presence and the gesture, everything was contained; nothing was left out. Nothing was said, but everything was indicated -- a hint, a naked truth without clothes.
All words are clothes. The more words, the more clothes. Finally, you have layer upon layer of language, and the truth is lost in the jungle.
But Gosetsu missed it because he was waiting for a word. His focus was for a word, otherwise he would not have missed it. He was alert and waiting for the word, and the word did not come. Because of his narrowing mind upon a word, he missed the vastness of this that Sekito was indicating by a gesture.
Never look for anything. That which is, will declare itself to you, you simply be silent and wait. Yes, waiting is the right approach to truth.
Wait, be a witness, be patient.
Keep your doors open for the guest, because one never knows when the guest comes and knocks on your doors.
Do you remember a small poem by Rabindranath Tagore, "The King of the Night"?
There used to be an ancient temple, very ancient. The temple was vast. It had thousands of statues and one thousand priests. The high priest one night dreamed that God was saying to him, "Tomorrow sometime I am coming to visit the temple. Clean it, prepare it. I am coming for the first time to your temple. You have waited long, now the time has come."
He woke up in the middle of the night. He called all the priests from their bedrooms. They were surprised: "What is the matter?" -- because it had never happened before.
The arch-priest said to them, "I had a dream. Although it is a dream, who knows? It may be true, it may be just an indication that he is coming."
They laughed, they giggled. They said, "You are getting old, you are getting senile. A dream is a dream, and you disturbed our sleep."
The arch-priest said, "I am sorry, but I have to say to you not to take chances. There is nothing wrong in cleaning the temple and preparing the richest food, the best room for him to rest. Anyway this is going to give the temple a good spring-cleaning. It has not been cleaned for hundreds of years, so this is good chance. If he comes, good; if he does not come, there is no harm."
They could see the argument.
And he said, "If we don't do anything and he turns up, then don't blame me. I will not be responsible. I have told you."
They all felt that there was some grain of truth, an argument, very convincing in it. So they cleaned the whole temple the next day. It was a vast temple. To clean it -- and it had not been cleaned for hundreds of years -- was a tremendous job. They called many other people -- one thousand priests and hundreds of other people from the nearby villages who used to worship. So they came, and all the statues were cleaned -- fragrance, flowers, garlands, great sweets and delicious food was prepared. For the first time God was coming. But they all knew deep down, "It is just a dream, and we are unnecessarily being harassed, but what to do?"
And they waited and they waited and they waited. It was sunset and he had not turned up. And they were becoming angry because the priests could not eat unless God has taken the food. Every day they were offering food to the statues, and statues don't eat -- that is the only good thing about statues. So they would offer the food, and they would take the food back. Now it had become sacred, God had given it as a gift. It became prasad, it became holy, sacred. Then they would eat it.
But today was different. God himself was coming, and if he found them eating before he had come, there was going to be trouble. But by the evening they became very angry with the arch-priest. They said, "Your dream has disturbed our night, has disturbed our day. We have been laboring the whole day and we are hungry, and we cannot eat, we cannot drink. And now it is sunset, the day is finished. So it is better that we now offer our food to our statues, take it back, eat it and go to sleep."
The arch-priest could not say anything more. He also felt, "They are right." But deep down his dream was so vivid and so colorful that only with reluctance did he allow them.
But he could see their argument: "How long do we have to wait? The day is over, we have waited enough."
So they ate. They were tired, so they went to sleep early ....
And in the middle of the night the chariot of God came, making great noise ... the chariot's wheels on a dusty road. Somebody heard the noise and half-asleep and half-awake he said, "Look! It seems he has come. I have heard the noise of a chariot's wheels."
Somebody shouted, "Shut up! Now don't bring that subject up again. Do you want to disturb our sleep again? It is not a chariot! It is just clouds thundering in the sky! Go to sleep!"
And then the chariot stopped in front of the temple, but the door was closed. Still, he went up the steps -- there were many steps to the temple.
There are temples in India with one hundred steps, two hundred steps, three hundred steps ... then you find the main door.
The Kind of the Night knocked on the door. And again, another priest heard the knock. He said, "Listen, somebody is knocking on the door. Perhaps he has come."
Again somebody shouted, "Will you not stop? Can't you allow us to rest? There is nobody knocking on the door! It is just the wind!" So they again went to sleep.
The King of the Night waited at the door. There was no sign of anybody coming to open the door, so he returned to his chariot.
In the morning, they saw that a chariot had come up to the door on the dusty road. They could see the marks of the wheels of the chariot, and they could see on the dust that had gathered on the steps, that somebody had walked up to the door. But now it was too late -- nothing could be done. They missed it.
This is a small poem by Rabindranath Tagore, emphasizing one point: waiting. It is never enough. Waiting consciously, alert, witnessing whatsoever is happening but not asking a certain hypothesis to be fulfilled, because the mind has the capacity to create any hallucination you ask. You can see Christ, you can see Krishna, you can see anybody you want.
Mind has the capacity to dream, and it has the capacity to dream with open eyes -- that is called hallucination. If you go on asking for something, it will appear as if it is real. Mind can give reality to all kinds of lies.
So you have to put aside all your prejudices, all your conceptions, all your projections ... all your gods aside. You have to enter into your own being just watching, waiting, trusting existence that whenever a time is ripe and your spring comes, the grass will grow by itself.
Every tree trusts existence -- the spring comes, the flowers blossom, the fruits arrive. Why can't you wait for the right time? Why should you make demands on nature? A demanding mind is not the mind of a seeker. A seeker simply waits and allows existence its own time, its own wisdom. Whenever you are ripe, whenever you are really ready, the doors will be opened for you. You don't have to knock.
Jesus says to you, "Knock and the door shall be opened." I say unto you, "Don't knock, wait! When the time is ripe, doors shall be opened unto you." Knocking is demanding, knocking is interfering. Knocking is not trust. Knocking is forcing existence to appear in a certain way according to your hypothesis, according to your belief system. No, no knocking! Just wait and watch.
Jesus says, "Ask, and it shall be answered." No, never ask, otherwise it shall never be answered. Just wait. In the right moment you will find the answer.
Jesus says, "Seek, and ye shall find it." I say unto you, "Don't seek, otherwise you will never find it," because seeking means you already know what you are seeking. Seeking means you already believe in a certain hypothesis. Seeking means you have already an idea about truth. This is dangerous. No seeking, just waiting ... in utter silence, in tremendous trust. And as your silence deepens, you will see things are happening on their own accord. And as things start happening on their own accord, your trust deepens. This is almost spontaneous.
Just waiting, and Gosetsu would have understood the gesture of Sekito. But he was asking, demanding. Just look at his question: "IF YOU SETTLE THIS WITH ONE WORD, I WILL STAY HERE." As if Sekito needs his staying there. He is making a bargain: "I will stay here if you explain this in one word" -- now this is a demanding mind. "If not, I will leave." Whom is he threatening? But because of this he was full of bullshit and missed.
But even though he missed, Sekito knew that beyond this bullshit there was someone very promising, a bodhisattva. Once this nonsense is dropped, that bodhisattva will surface as a buddha, as an awakened soul.
SEKITO, KNOWING THAT THIS MAN HAD PROMISE, MADE A GESTURE, BUT GOSETSU DID NOT GET IT. SO GOSETSU TOOK HIS LEAVE AND MADE FOR THE GATE, WHEN SEKITO CALLED TO HIM, "TEACHER!"
You have to understand the difference between master and teacher. The master is one who knows, the teacher is one who knows not but is knowledgeable. He has collected much information, but he has not gone through the transformation. So when Sekito called to him, he used the word `teacher', not `master'.
He was full of knowledge; his question shows it. He has heard much, read much. He is a scholar, a knowledgeable person, learned; hence he called him teacher.
GOSETSU TURNED AROUND, AND SEKITO SAID, "FROM BIRTH TO OLD AGE, IT IS ONLY THE FELLOW THERE AND NOTHING ELSE -- DON'T LOOK ANYWHERE FURTHER."
What is he saying? He is saying, "What are you asking for? It has been there within you from birth to death, from eternity to eternity. And just by turning back, you have yourself given the answer. Just look there, don't go anywhere else, turn back. Turn inwards -- that is a complete turn back. Don't go further, just turn in, turn back, and you will find this -- the suchness of existence, the tathata. It has been there always.
This turning around ... "FROM BIRTH TO OLD AGE, IT IS ONLY THE FELLOW THERE ..." Who has turned? Who has heard the word `teacher'? And who has followed the word and turned around? This is it! The fellow there inside you ..."THE FELLOW THERE AND NOTHING ELSE -- DON'T LOOK ANYWHERE FURTHER."
AT THIS, GOSETSU WAS GREATLY ENLIGHTENED. HE STEPPED ON HIS STICK TO BREAK IT AND STAYED THERE.
People who go on the mountains take a stick as a support ... steep mountains. So he has come with a stick to the mountain where Sekito Stonehead was sitting on a rock.
You know that Ma Tzu said to another person who was going to Sekito, "You are going. That's perfectly good, but do you remember Sekito's path is very slippery?" He was sitting on a rock and the path was very slippery, so anybody who had to go there had to bring a stick with him.
This action of Gosetsu, of breaking the stick, shows that now he had found his master and there was no need to go anywhere. He was not going down that steep hill again. Finished! He had heard it, he had found it. This gesture on his part shows that now he is going to stay forever. All bridges were broken. With that stick breaking, all the bridges that lead backwards to the past were finished. He had found the man, he had fallen in love. He knew: "You are the master."
He became greatly enlightened by this simple act of Sekito calling him -- "Teacher!" -- and his turning around and Sekito saying to him: "This fellow has been there always and always. Don't go further."
A very immense statement, but it needs a very alert mind. First, he had asked the question, he was full of his question and wanted one word. There was wanting, desiring, and all kinds of things. Now, just as he was going out of the hut -- he had dropped the idea of finding anything from Sekito -- suddenly he heard, "Teacher!" And he turned. He must have been utterly empty because there was no question. He had not asked anything. In that silence he heard that impeccable, that profound sentence: "This fellow who has turned around has been there always and always."
A single statement from a master sometimes triggers a chain reaction and leads a silent being into enlightenment. This is one of the most important gifts from Zen to humanity.
ONCE, SEKITO SAID TO HIS ASSEMBLED MONKS, "EVEN IF LANGUAGE IS USED, IT IS IRRELEVANT."
All language is irrelevant as far as truth is concerned.
Hearing this, another master, Yakusan, said, "EVEN IF LANGUAGE IS NOT USED, IT IS IRRELEVANT."
Language certainly is irrelevant. You may not use the language, you may keep your mouth shut, but the language is going round and round in your head. So just not using language is not enough -- that too, is irrelevant. Language or no language, both are irrelevant.
SEKITO SAID, "HERE, EVEN A NEEDLE CANNOT GET THROUGH." He is saying, "HERE, EVEN A NEEDLE CANNOT GET THROUGH -- as far as truth is concerned, the path is so narrow, only a witnessing, silent witnessing can pass through. It is far more subtle than even a needle. Even a needle is too solid, too tangible, too material, it cannot enter into the immaterial space of your being."
YAKUSAN SAID, "HERE, IT IS LIKE PLANTING A FLOWER ON A ROCK."
Both masters are enjoying pulling each other's leg. That can happen only in the world of Zen; otherwise, Ayatollah Khomeini ...! These kinds of playful dialogues between masters are of immense beauty.
What Sekito said was absolutely right, and what Yakusan said is also absolutely right -- different expressions.
"HERE IT IS LIKE PLANTING A FLOWER ON A ROCK."
You can't plant a flower on a rock. Putting language in the service of truth is just like planting a flower on a rock where it cannot grow. It will simply die. The moment you bring truth to language, it dies on the way.
But just not using the language is not enough either. You have to use silence. Not using the language is negative; using the language is the positive side -- but both belong to language. Saying is positive; not saying is negative -- but both are irrelevant. You have to indicate without using language, or without not using language. You have to create a device, a gesture -- maybe just a look into the eyes of the disciple, or just as Sekito called him, "Teacher!" and he turned around utterly empty. He caught him in the right moment.
When he first came he was too full of knowledge. Now he has dropped the idea of being with Sekito, so he was caught suddenly. And whenever you are caught suddenly, your mind cannot function. The mind needs time before it can figure out what is the matter. Just a small space of no-mind and no-time, and suddenly he realized Sekito is saying, "This fellow who has turned around, this fellow is the answer. And this turning around is enough. Don't go further!"
SEKITO INDICATED HIS APPROVAL OF WHAT YAKUSAN SAID.
He did not say anything, but just indicated his approval. We don't know how he indicated. Maybe he just took Yakusan's hand in his hand and pressed it, or just looked into his eyes and showered his love, or just remained silent and closed his eyes, radiating the vibe of the man who knows his nothingness.
It is not said how he indicated, but there are millions of ways -- according to each, a master uses a certain way to indicate. But he approved what Yakusan was saying. Both were saying very significant statements.
Zen is not argumentative, it is what Martin Buber would have loved, it is a dialogue, a dialogue in which two persons are not forcing their ideas on the other, where two persons together are trying to find something existential. It is not a question of defeating the other or being victorious. A real dialogue is when two persons are discussing just to find the truth. And truth is nobody's monopoly -- nobody is a winner, nobody is defeated. Truth is victorious, and both are surrendered to the truth. You have to remember in all these dialogues this different quality.
Socratic dialogues are argumentative, they are logical. Zen dialogues are absolutely beyond logic, beyond mind. They are very mysterious, but far more profound than any Socratic dialogue. Even Martin Buber's understanding of dialogue is not the ultimate understanding, because he continues the dialogue with these two words: I and thou. But in the Zen dialogue there is no I, no Thou.
Two Zen masters, both are empty, and playing just like children playing on the seabeach -- running around, finding colored stones and seashells .... Two Zen masters are just like children -- shouting, shrieking, screaming, for no reason at all.
You know Avirbhava's shrieking .... That is Zen shrieking -- for no reason at all. Because I don't do anything to her ...! But I miss her when she is not there at the door. She is almost like a gong declaring: "The Master has come!" When she is not there, I miss her. Her screaming is just like a small child, so innocent, without any purpose. But she is total when she screams, it is not from her mind, it is coming from deeper spaces. So even sometimes when I have entered the hall, she goes on screaming. My car goes away and then she drops on the ground with immense joy.
The dialogue of Zen has a difference to Socratic dialogue, or to Martin Buber's idea of dialogue.
Martin Buber could not drop the idea of I and thou; hence he remained in the mind, could not enter into the beyond. And the Zen sky is of the beyond.
Boncho wrote:
THE NIGHTINGALE SINGING.
THIN SNOWFLAKES.
Do you see any connection? Do you see any logic?
"The nightingale singing" -- that's one thing.
"Thin snowflakes" -- that is completely another.
But in a meditative mind nothing is separate. All things are joined together. The nightingale singing and the thin snowflakes -- both are part of one existence, they cannot be separated. Only mind separates them: this is one thing; that is another. And how are you putting them together? But they are together, and not only these two. Then the bamboos cracking, and the wind blowing through the pine trees, and the clouds coming with great lightning -- everything is connected.
In these two small sentences he has said that everything is so connected with each other that you cannot create separations.
THE NIGHTINGALE SINGING
THIN SNOWFLAKES.
I have heard that scientists say that if -- and someday it is going to happen -- the sun loses all its energy ... It is losing every moment; it is burning out. One day it will be simply a black hole, no light will be coming to the earth. It takes ten minutes for the light to come to you, so if sun dies ... and it is bound to die. Everything that is born needs one day to rest. Everything gets tired, everyone gets tired. Even suns are going to die, and new suns are being born.
It will take four billion years, they say, to die. But in an eternity, four billion years are just like four seconds, or maybe not even that much. But they say if the sun dies, then for only ten minutes will you still be getting light. So for ten minutes only, life will exist after the sun dies. And then there will be no life without the sun, no warmth, no life.
But they have not looked at it from the other side, because they don't know that there is another side also. It is true that the sun gives us life, but it is one-sided. If on the earth life disappears, I say unto you the sun will die immediately. Not even ten minutes will be taken, because life is a continuous communication, it is a dialogue.
If we need the sun, the sun needs us! Without us do you think the sun will have a sunrise?
I am absolutely certain that without life on the earth, the sun will not rise again. For whom? For what? No flowers, no nightingales, no people, no birds. On a dead earth even the sun will be ashamed to arise because everything is so deeply connected -- from the smallest grass blade to the greatest sun in the sky.
Our sun is a very mediocre one, it is middle class. There are suns far bigger than it, but even the smallest grass blade on the earth is connected to the farthest star. They are all cousins, parts of the same existence.
But Martin Buber could not understand that between I and Thou there can be a discussion but not a dialogue. A dialogue needs no I, no Thou.
When I read his book, I AND THOU, I immediately wrote a letter to him -- he was alive -- asking him to please try to understand, "No I, no Thou." And I said, "That is an absolute necessity for a dialogue. What you are talking about is not dialogue, it is only discussion."
I received a small note from him saying, "I will think it over." I replied immediately, "Thinking is not going to solve it. Thinking is the barrier. It is thinking that is making you propose that there is dialogue between I and Thou. I am speaking from a state of no-thinking. No I, no Thou, then there is a dialogue, and very playful dialogue."
He did not answer again, seeing the situation that whatever he would say would be part of thinking. He was a great thinker, no doubt, but even the greatest thinker has nothing to say about the truth. Only the space which is beyond thought brings you closer to life and existence. And when two persons are settled and at ease with existence, there is no I, no Thou, just a play. That play can be called dialogue. Only Zen masters know what dialogue is.
Next: Chapter 5: Don't knock, wait!, Question 2
Energy Enhancement Enlightened Texts Zen I Celebrate Myself
Chapter 5:
Osho - Talks on Zen: I Celebrate Myself: God Is No Where, Life Is Now Here, Chapter 5: Don't knock, wait!, GOSETSU AFTER BECOMING A MONK UNDER MA TZU, CAME TO SEKITO AND SAID, 'IF YOU SETTLE THIS WITH ONE WORD, I WILL STAY HERE. IF NOT, I WILL LEAVE' at energyenhancement.org
Osho - Talks on Zen: I Celebrate Myself: God Is No Where, Life Is Now Here, Chapter 5: Don't knock, wait!, Question 1, GOD IS A FICTION OF THE MIND, AN INVENTION OF RELIGIOUS POLITICIANS. BUT MY MIND WANTS FICTIONS, HOPES, FUTURE. IS THIS NATURAL? at energyenhancement.org
Osho - Talks on Zen: I Celebrate Myself: God Is No Where, Life Is Now Here, Chapter 5: Don't knock, wait!, Question 2, HUBERT BENOIT SUGGESTS THAT EVEN THOSE PEOPLE WHO ARE SUFFICIENTLY INTELLECTUALLY EVOLVED NOT TO BELIEVE IN A PERSONAL GOD, STILL RETAIN THE CONCEPT, ALTHOUGH IN DIFFERENT TERMS at energyenhancement.org