OSHO
ZEN
I CELEBRATE MYSELF: GOD IS NOW WHERE, LIFE IS NOW HERE
Chapter 5: Don't knock, wait!
Question 2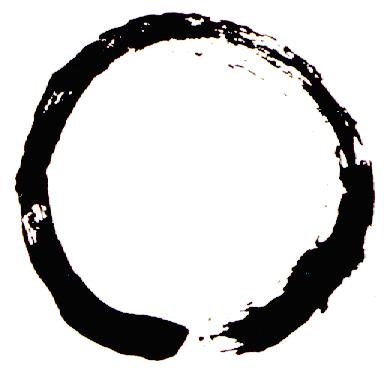 Energy Enhancement Enlightened Texts Zen I Celebrate Myself
Question 2
Maneesha's question:
OUR BELOVED MASTER,
HUBERT BENOIT SUGGESTS THAT EVEN THOSE PEOPLE WHO ARE SUFFICIENTLY INTELLECTUALLY EVOLVED NOT TO BELIEVE IN A PERSONAL GOD, STILL RETAIN THE CONCEPT, ALTHOUGH IN DIFFERENT TERMS.
HE SAYS, "THEY IMAGINE THEIR SATORI AND THEMSELVES AFTER THEIR SATORI, AND THAT IS THEIR PERSONAL GOD -- A COERCIVE IDOL, DISQUIETENING, IMPLACABLE. THEY MUST REALIZE THEMSELVES, THEY MUST LIBERATE THEMSELVES. THEY ARE TERRIFIED AT THE THOUGHT OF NOT BEING ABLE TO GET THERE, AND THEY ARE ELATED BY ANY INNER PHENOMENON WHICH GIVES THEM HOPE."
BELOVED MASTER, WOULD YOU AGREE THAT THERE IS A
DANGER OF THIS HAPPENING TO MEDITATORS?
Maneesha, Hubert Benoit has written a very scholarly book on Zen, THE SUPREME DOCTRINE, but it is only an intellectual understanding . Although he went to Japan, and he lived in Zen monasteries and watched the meditators, and he thinks that he has known the inner story -- that is wrong.
Just being in a Zen monastery does not mean you have become an insider. You are still a spectator -- you are watching others meditating. You are not meditating, and unless you meditate there are bound to be such questions arising in you.
So Hubert Benoit has written a very beautiful book for intellectuals. He is a giant, and I don't think there is any other book from any Western philosopher or thinker, which conveys something about Zen in a better way than Hubert Benoit's THE SUPREME DOCTRINE.
But still it is intellectual, highly polished, refined. His arguments are beautiful, but not based in experience; they are not existential. That's why he could say that even people in their satori think they are. But if they think they are, then that is their personal God -- again it asserts. They denied the God, but now they themselves become the God. But this is an outsider's viewpoint. He does not know what satori is.
In satori, or in samadhi -- satori is the Japanese word for samadhi -- one is not. So who is there to think of himself that he is God? Gautam Buddha uses the word anatta. In the Pali language, which was the language Buddha used, atta means self, and anatta means no-self. In samadhi, in satori, you come to a point when you suddenly remember you are not -- just a pure space, throbbing with life, dancing with joy, but you are no more. You are dissolved just like ice melting and becoming the ocean.
He is concerned because he does not know the real experience of satori. He says, "They must realize ..." There is no question of realization. There is nobody to realize, and there is no question of must. In the vocabulary of Zen there is no must.
I have read a book written by a famous American author, Napoleon Hill, YOU MUST RELAX. Now if there is must, how can you relax?
Now Hubert Benoit says, "They must realize." There is no one to realize. Whom is he talking about? "They must realize themselves, they must liberate themselves." From whom? There is nobody. This is liberation: when you are not. It is not a question of liberating yourself, because if you liberate yourself, you will be there.
But it is the problem of all intellectuals. They can't look beyond the words, beyond logic and language. "You must realize," and "They must liberate" -- but liberate? Neither is there one who is unliberated, nor is there one who is forcing them to remain unliberated. There is only liberation!
The meditator comes to see that he is liberated from himself. He is no more -- that is his liberation. But looking from the outside, even a man of such a refined and cultured mind, Hubert Benoit, misses the point completely.
Once you are in deep meditation, you are not -- this is liberation, and there is no other liberation.
It has been long enough to be serious. It is time for Sardar Gurudayal Singh. Put on the lights! It is good you can be serious when it dark, but when the light comes, laughter follows.
One afternoon in Doctor Feelgood's office, Buster Chubbs comes staggering in. He is the most haggard-looking patient Doctor Feelgood has seen in a long time.
"I cannot sleep, Doc," moans Buster, pulling on his thinning hair. "I have got dogs to the left of me, dogs to the right of me, and dogs running all around me! They bark all night -- and I am telling you, they are driving me crackers!"
"Don't worry," says Feelgood, sympathetically. "There is a new sleeping pill on the market called Knock Out. I have been having a lot of success with it. Try it!"
Buster Chubbs calls in at the drugstore, buys a box of pills, and staggers home. One week later, he is back in Feelgood's office. He looks even worse than before.
"It is no good, Doc," groans Buster. "I have not slept all week. I am up all night chasing those goddam dogs. And even when I catch them, they refuse to swallow the pills!"
Young Duncan MacPherson tiptoes into the room where Hamish MacTavish is sitting by the fire, reading his newspaper.
"Mister MacTavish," says young Duncan, nervously. "I have come to ask for your kind permission. I would like to ask you if I can marry your daughter, Tillie."
"Well, well, lad!" says Hamish, looking up. "Before I say a word about the matter, my boy, have you seen my wife, Mrs. MacTavish?"
"Yes, sir," replies Duncan. "But I still prefer your daughter!"
The scene is outside Moscow in the heavy snows of midwinter. Colossus G. Magnus, the greatest Hollywood movie director of all time -- known as "Big G." Magnus -- is ready to complete his most daring epic, the multi-billion dollar movie: "Napoleon Eats Russia!"
Across the vast snowy plain, "Big G." Magnus has constructed four huge towers, each complete with camera, lighting and sound crews.
Gigantic snow machines are standing ready to whip up an instant blizzard of snow. The crews are ready, and the cast of five thousand soldiers, with horses, cannons, swords, and everything, are poised and ready to go.
The big snow fans slowly start to blow, and suddenly, director Magnus, sitting in tower number four, shouts out, "Action!"
An incredible flurry of battle follows with fury and authenticity. For forty minutes the Russian and French armies clash, recreating history amongst booming cannons, and screaming men and horses.
Finally, "Big G." Magnus shouts out through his microphone, "Cut!"
Immediately, all the actors, technicians, and crews burst into loud cheers and applause.
"Big G." smiles to himself with satisfaction, and reaches for his telephone. He dials up film tower number one.
"You got everything, Paddy?" asks the director.
"Mister Magnus," hiccups Paddy, "it is Thursday -- the power failed! We did not get a single shot!"
It seems Poona also belongs to Russia -- every Thursday the power fails!
"What?" screams Magnus, slamming down the phone and dialing tower number two.
"Seamus," shouts the director, "how was it?"
"Mister Magnus," replies Seamus, "please don't get mad, but my cameraman forgot to put film in the camera."
"Idiots! Turkeys!" shouts "Big G." "You are all fired!"
Frantically, Magnus dials up tower number three.
"What about you, Sean?" he cries, perspiring. "How did it go?"
"Ah! Mister Magnus," replies Sean. "Never was there such a scene! It will make film history! You are a genius ...!"
"Cut the bullshit, Sean!" shouts "Big G." "Did you get it all on film?"
"On film?" asks Sean. "You wanted me to photograph it? I thought it was a rehearsal!"
"You moron!" roars Magnus. "You imbecile! You will never work for me again!" And he slams down the phone.
"Big G." Magnus mops his forehead with a handkerchief and then turns to his own cameraman, Stonehead Niskriya.
"Jesus Christ!" shouts Magnus. "Thank God you are here, Stonehead! I am sure everything here is okay!"
"Absolutely!" confirms Stonehead Niskriya. "First class -- number one!"
"Enough film in the camera?" asks "Big G."
"Plenty, Mister Magnus," replies Stonehead.
"Sound okay?" asks Magnus.
"You bet!" replies Stonehead. "Perfect sound."
"Those new lights from Berlin working okay?" asks Magnus.
"Just great!" enthuses Niskriya.
"Thank God!" shouts Magnus.
"Ja!" says Niskriya. "I am ready to start when you are!"
Nivedano ...
(Drumbeat)
(Gibberish)
Nivedano ...
(Drumbeat)
Stop. Close your eyes ...
Be silent ... and feel your body to be completely frozen.
This is the right moment to look inwards.
Gather your energy, your total consciousness, and rush towards the center of your being. It is just below the navel -- two inches below the navel, inside. The Japanese call it the hara. It is the center of life. You have to move faster, with an urgency as if this is the last moment of your life. Now or never.
Faster and faster ...
Deeper and deeper ...
As you are coming closer to the center, a great silence descends over you, just like falling rain, very soft rain. You can feel the coolness of it.
A little closer to the center, and a great peace surrounds you. Your whole inner being becomes full of light, a luminosity you have never known before, a blissful moment, utterly ecstatic.
It is the right time to step into the very source of your life. You will feel drunk with the divine. You will find the original face. Symbolically Gautam Buddha's face has been accepted in the East as everybody's original face.
Just remember one thing: the buddha has only one quality, that of a witness.
Witness that you are not the body ...
Witness that you are not the mind ...
Witness that you are only a witness and nothing else. This will take you deeper and deeper into the source of your being. It will open doors into eternity.
To make this witnessing more and more deep,
Nivedano ...
(Drumbeat)
Relax ... but remember you are only a witness. You are not the body, not the mind, just a pure witness. And immediately, Gautama the Buddha Auditorium starts becoming an ocean of consciousness. Ten thousand buddhas disappear as separate beings into one oceanic consciousness.
This moment you are the most blessed people on the earth.
Everybody is concerned with trivia, nobody cares to look inwards. Everybody's eyes are focused on objects which are not going to help you, which are not going to be with you.
Death will take everything away from you -- money, power, prestige. Death will leave only one thing: that is witnessing. If you have it, there is no death. If you don't have it, there is only death and nothing else.
There are three steps which can be remembered at this silent moment. The first, the buddha follows you behind like a shadow. The second, instead of buddha being your shadow, you become the shadow of buddha. And the third, you disappear even as a shadow, only the buddha remains.
Only the witnessing pure consciousness remains -- no I no Thou, no God no soul, just a vast nothingness. An immense universe opens all its doors to you, it pours into you abundantly, splendors, miracles. Your life starts becoming a magic, a grace, a beauty, a truth.
Gather all these experiences you are having now. You have to bring them from the center to the surface, to your ordinary day-to-day life.
And persuade the buddha to come along with you. He is your Dhamma, he is your nature, he is your Tao. He is bound to come. He has been waiting and waiting, but you never invited him. You never even bothered about him.
It has been long, a millennia he has been sitting there just like a seed. Allow him space. Invite him so he can surface just like a lotus coming from the dirty mud and passing beyond the waters and opening its petals to the sun and to the moon and to the stars.
Nivedano ...
(Drumbeat)
Come back ... but come as a buddha. Come with grace, silence, peace. Settle down just for a few moments to remind yourself of the golden path you have traveled, and the great silence, peace, ecstasy that you have experienced. You are still drunk with the divine.
You can feel the buddha just behind you, his warmth, his love, his presence. He is only a presence, he is not a person.
I hope the first step will be followed by the second, the second will be followed by the third, and it will not be long before one day you will find yourself no more and only existence is. That will be the most glorious day of your life. Not only will you celebrate, the whole existence will celebrate with you.
Celebration is my manifesto.
Let it be your manifesto too.
Okay, Maneesha?
Yes, Beloved Master.
Next: Chapter 6: Come to your own festival
Energy Enhancement Enlightened Texts Zen I Celebrate Myself
Chapter 5:
Osho - Talks on Zen: I Celebrate Myself: God Is No Where, Life Is Now Here, Chapter 5: Don't knock, wait!, GOSETSU AFTER BECOMING A MONK UNDER MA TZU, CAME TO SEKITO AND SAID, 'IF YOU SETTLE THIS WITH ONE WORD, I WILL STAY HERE. IF NOT, I WILL LEAVE' at energyenhancement.org
Osho - Talks on Zen: I Celebrate Myself: God Is No Where, Life Is Now Here, Chapter 5: Don't knock, wait!, Question 1, GOD IS A FICTION OF THE MIND, AN INVENTION OF RELIGIOUS POLITICIANS. BUT MY MIND WANTS FICTIONS, HOPES, FUTURE. IS THIS NATURAL? at energyenhancement.org
Osho - Talks on Zen: I Celebrate Myself: God Is No Where, Life Is Now Here, Chapter 5: Don't knock, wait!, Question 2, HUBERT BENOIT SUGGESTS THAT EVEN THOSE PEOPLE WHO ARE SUFFICIENTLY INTELLECTUALLY EVOLVED NOT TO BELIEVE IN A PERSONAL GOD, STILL RETAIN THE CONCEPT, ALTHOUGH IN DIFFERENT TERMS at energyenhancement.org