OSHO
ZEN
I CELEBRATE MYSELF: GOD IS NOW WHERE, LIFE IS NOW HERE
Chapter 6: Come to your own festival
Question 2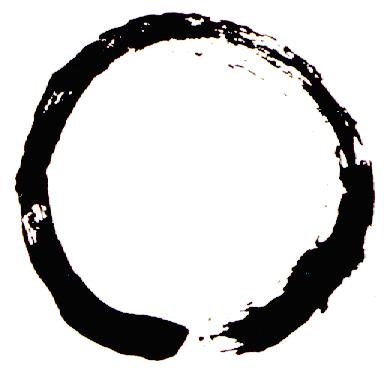 Energy Enhancement Enlightened Texts Zen I Celebrate Myself
Question 2
Maneesha's question:
OUR BELOVED MASTER,
PAUL TILLICH, THE PROTESTANT THEOLOGIAN, ASSERTED THAT "GOD WILL REMAIN SOMEHOW REMOTE AND `OUT THERE,' UNLESS THERE IS A COMPLETE TURNABOUT IN WHICH ALL REFERENCES TO THE HIGH AND THE BEYOND ARE TRANSLATED INTO TERMS OF DEPTH. THIS INFINITE AND INEXHAUSTIBLE DEPTH AND GROUND OF ALL BEINGS IS GOD. THAT DEPTH IS WHAT THE WORD `GOD' MEANS. HE WHO KNOWS ABOUT DEPTH KNOWS ABOUT GOD."
WOULD YOU LIKE TO COMMENT?
Maneesha, Paul Tillich and all neo-theologians are trying their hardest somehow to save God, and there is no way to save him, he is already dead!
Now he is giving another idea: take God from there beyond the clouds and put him deep down. But what is the difference? Deep down where? -- in America? Because from this place, if you go on digging you will suddenly see, My God! all Americans are walking upside down. Are they doing shirshasan, headstand? Because from here you will reach exactly into America -- the shortest way. People are unnecessarily flying ... just dig a hole! And from both the sides it can be started -- from America towards India, and from India towards America. And the meeting will happen just in between.
But as far as America is concerned, India will be the depth. As far as India is concerned, America will be the depth. Where are you going to put God? In the depth? They are just trying absurdities to save the name God, because the danger is that God is becoming more and more an impossible hypothesis to prove.
So change his place. Take him out from the clouds, take him from there in the beyond, and put him there in the depth.
But you cannot save him. He is dead there in the beyond, and he will be dead in his grave in the depth. You are only digging a grave. Paul Tillich is just a gravedigger and nothing else.
And you can see clearly what he is saying, "God will remain somehow remote and `out there,' unless there is a complete turnabout ..." But still the distance will be the same.
First he was beyond in the clouds; now he will be deep inside the earth. In fact, it was easy to go to the clouds, going inside the earth will be more difficult. And you don't know what is inside the earth, volcanoes ... It is all hot and melted. The deeper you go, you will come to a point when everything is melted. Fire, still alive, that comes through the volcanoes. You can see it. You are putting God there? I like the place. That will be his funeral pyre.
"This infinite and inexhaustible depth and ground of all beings IS God." But he will cling to the word `God'. There is no change, just the place has been changed. God is the same -- he has moved the house. "That depth is what the word `God' means." First he was the height, now he is the depth, but he is.
"He who knows about depth knows about God" -- great!
Those who have known the depth or the height are the people who have declared there is no God. There is only a quality, a fragrance, which you cannot catch hold of, but you can feel overwhelmed by it. But it is not God, it is the very flavor of existence itself. It is the very life.
Why create an unnecessary hypothesis? Be a little scientific. In science it is an accepted fact that no unnecessary hypothesis should be accepted. Do with as few hypotheses as possible, because every hypothesis creates new problems and solves nothing -- and particularly unproved hypotheses which for centuries man has been trying to prove and has failed. All theologians have failed! No theologian has been able to give any proof for God.
They are trying to do, Maneesha, something impossible. God is dead, and it is good and great that God is dead, because it brings freedom and dignity to life, to existence. It destroys our spiritual slavery, it gives us a great pride that we are existence and nobody is above us.
One of the Baul mystics, Chandidas, has made a beautiful statement: Sabar upar manus satya, tahar upar nahi. He is a Bengali mystic; the statement is in Bengali. Sabar upar manus satya -- above all is the truth of man. Tahar upar nahi -- and beyond that there is nothing.
This is what I call the dignity of man, of life, of existence. Why unnecessarily drag humanity into slavery? Paul Tillich, and all those who are trying to save God, the neo-theologians of Christianity, are going to fail, because all that they can do is give new words, new meanings, new references, new addresses. But when you reach, you will find nothing. Neither is he beyond there, nor is he in the depth somewhere hiding.
God does not exist and has never been in existence.
Life exists.
Celebrate life.
Rejoice life.
Let life be your freedom, your pride, your dance, your celebration.
This is the right time for Sardar Gurudayal Singh. Put on the light!
Old Miss Crumbum, the Jehovah's Witness, is going round from door to door collecting money to send missionaries abroad. She knocks on the door of Hamish MacTavish, the Scotsman, and when Hamish opens the door she starts her speech.
"Praise the Lord, good sir!" intones Miss Crumbum. "We are planning to send twenty Witnesses of Jehovah to the African countries. Please give generously for our missionary service overseas!"
"Absolutely not!" replies Hamish. "I totally disapprove of those foreign missions."
"But, good sir!" cries Miss Crumbum. "The scriptures command us to feed the hungry!"
"Well, that's fine," says Hamish, "but surely we can feed them on something cheaper than missionaries?"
The new priest in the village, young Father Fever, is coming to visit the Sidebottom household. So little Sally's mother gives her daughter some instructions.
"If the new priest asks you your name," says Mrs. Sidebottom, "say Sally-Jane. And if he asks you how old you are, say you are seven years old. And if he asks who made you, say, `God made me!' Can you remember all that?"
"I think so," says Sally.
A few minutes later, young Father Fever arrives, puts down his hat and his Bible, and walks up to little Sally. He pats her on the head and says, "I am Father Fever, your new priest. And what is your name, little girl?"
"Sally-Jane," replies Sally.
"And how old are you, Sally-Jane?" asks the priest.
"Seven years old," replies Sally.
"Well, that is nice," says Fever. "And do you know who made you, Sally-Jane?"
Little Sally hesitates for a moment, and then says, "Shit! Mom did tell me, but I have forgotten the guy's name!"
Late one evening on the little Greek island of Crete, old Mrs. Lilypopolis is weeping into her black handkerchief, mourning the recent death of her old friend Mrs. Acreepolis.
"Ohhh!" wails old Mrs. Lilypopolis to Bishop Kretin who is holding her hand, "God is so unjust! He is knocking off us old ladies one by one. I must say, Bishop Kretin, that my faith in the Blessed Bleeding Virgin is beginning to wobble."
"Don't worry my child," comforts Bishop Kretin, impatiently. "You are only ninety-seven years old, you have lots of life in you still. Just pray to God Almighty and everything will be fine."
But over the next few days, old Mrs. Lilypopolis gets freaked out. She starts looking around for something else to strengthen her faith. One night she is wandering around the streets of the village and finds herself in Madam Goggle's fortune telling parlor.
"I have been a Blessed Bleeding Virgin Christian all my life," says old Mrs. Lilypopolis, "and you are a spiritualist and a pagan -- but I have come to you because I have lost faith in Bishop Kretin. I come to you in the hope of receiving the answer to one question."
Madam Goggle nods her head and closes her eyes, lapsing into a deep trance.
"Go ahead," she says in a spiritual voice, "tell me your question."
"I want to know," says old lady Lilypopolis, "when I die, will I go to heaven -- I mean my Christian heaven -- to be reunited with my friends, Mrs. Souvlaki, Mrs. Theocrapolis and Mrs. Acreepolis, in the glory of eternal paradise?"
After some time in a deep trance, Madam Goggle opens her eyes and speaks, "I have asked the sacred ones if you will go to heaven," moans Madam Goggle. "And their answer is ... their answer is ..."
And the old fortune teller rubs her thumb and forefinger together under the old Greek woman's nose.
"Oh, yes!" cries old Mrs. Lilypopolis, fumbling in her purse and bringing out a handful of money. She puts it on the table and then Madam Goggle continues.
"Well, there is some good news and some bad news. First the good news .... Yes, Mrs. Lilypopolis, because you have been such a good person you will be transported by the heavenly angels to paradise -- to the Golden Throne in the skies. And there you will remain throughout eternity with all the other blessed virgins, sitting on God's knee."
"Oh!" cries old Mrs. Lilypopolis, "Oh, I am completely overwhelmed!"
"Wait!" continues Madam Goggle. "And the bad news is ..."
"But, Madam Goggle!" interrupts the old lady. "After such wonderful good news, what news could possibly be bad?"
"Well," says Madam Goggle, "you will be going there tonight!"
Nivedano ...
(Drumbeat)
Be silent ...
Close your eyes ... and feel your body to be completely frozen.
This is the right moment to enter in your inner world. You have to reach just below your navel, two inches exactly below, inside.
Gather your energy and total consciousness, and rush with a deep urgency as if this is going to be your last moment on the earth. Only those who have such urgency and intensity ever reach to their center of life.
Faster and faster ...
Deeper and deeper ...
As you are coming closer to your center, a great silence descends over you just like soft rain falling. You can feel the coolness.
A little closer, and you find an explosion of light. Your inner world becomes luminous.
A little deeper, and flowers of blissfulness, flowers of ecstasy suddenly start showering on you. Existence is rejoicing in your inner journey. This is the only spiritual pilgrimage.
Just one step more and you are standing at the very center of your being.
This is the state of a Gautam Buddha, the space of all the buddhas. At this moment you are no more, only the buddha is. And the buddha has only one quality: witnessing.
Witness that you are not the body.
Witness that you are not the mind.
And witness that you are only the witness.
This pure witnessing opens all the closed doors of existence and life, of song and dance, of the ultimate celebration of becoming one with the cosmos.
To make this witnessing deeper,
Nivedano ...
(Drumbeat)
Relax ... but continue to witness.
That is your very eternity -- no beginning, no end ... infinite, inexhaustible, sacred.
This is your original face. We in the East have symbolized Gautam Buddha's face as everybody's original face -- that is only a symbol.
Recognize it!
And rejoice in its recognition.
At this moment you are the most blessed people on the earth. Everybody is concerned with the trivia, you are trying to explore the very center of life and existence.
Other than this, there is no religiousness.
Other than this, there is no spirituality.
And this experience is absolutely individual, it has nothing to do with the collective, with the society, with an organized religion.
And from this opening, you can see there is no God, there is only godliness surrounding you -- all around limitless.
The height is infinite.
The depth is infinite, but you don't find any God anywhere. On the contrary, you start melting and disappearing.
Gautama the Buddha Auditorium has become an ocean of consciousness. Ten thousand buddhas have joined together into one consciousness.
This is your truth, and this is the beauty of the truth, and this is the divineness of the truth.
One who knows this center and this opening into existence, knows all.
Collect as many flowers as you can of serenity, of tranquility, of silence, of peace, of ecstasy, of a divine drunkenness. You have to bring all these juices of life from the center to the surface of your day-to-day life. You have to start living like a buddha, with the same grace, with the same beauty, with the same truth, with the same authenticity, with the same originality.
This opening and the experience of it will bring you a dignity which is not ego, a pride which is not ego, but simply a joy, simply a remembrance that you are existential, not accidental. Hence, the possibility of celebration.
The accidental person lives in anguish, in anxiety, in angst.
The existential person lives in celebration, in love, in grace, in gratitude.
Do not forget to persuade the buddha to come with you.
These are the three steps of enlightenment.
The first step, buddha comes behind you as a shadow. But the shadow is luminous, it has tremendous warmth, and it surrounds you with a new fragrance, fragrance of the beyond.
The next step, the second step, you become the shadow, buddha comes in front of you. Your shadow goes on becoming thinner and thinner as buddha becomes more and more solid and existential.
A moment comes and the third step happens on its own accord: your shadow has disappeared, you are no more; only the buddha is, only life is, only the existence is. Hence the celebration.
Nivedano ...
(Drumbeat)
Come back ... but come with all the glory and the splendor of a buddha, with all the grace and silence and peace.
Sit down just for a few seconds to remind yourself of the golden path that you have followed, and the depth you have reached within yourself, and all the experiences. And feel the presence of buddha behind you.
The day is not far away when the first step will turn into the second step, and the second step will turn into the third step. You will be no more. And when you are no more there is dance, there is song, there is joy, there celebration of life.
I celebrate myself, and I teach you nothing else but celebration.
Religiousness has fallen into wrong hands, and they have made the whole world sad and miserable. I want the world to be filled with laughter, with joy, with festivity.
The whole life, moment to moment has to be lived as a celebration. That is the only religious life. You have every potential and every opportunity.
Just a little relaxed effortless melting into the ocean that surrounds you -- and the dance begins. And the dance never ends.
Okay, Maneesha?
Yes, Beloved Master.
Next: Chapter 7: Existence is celebration
Energy Enhancement Enlightened Texts Zen I Celebrate Myself
Chapter 6:
Osho - Talks on Zen: I Celebrate Myself: God Is No Where, Life Is Now Here, Chapter 6: Come to your own festival, SHODAI, WHO WAS BORN IN 738 IN CHINA AND DIED IN 820, WAS A DISCIPLE OF SEKITO at energyenhancement.org
Osho - Talks on Zen: I Celebrate Myself: God Is No Where, Life Is Now Here, Chapter 6: Come to your own festival, Question 1, SO-CALLED 'MODERN CHRISTIANS' PARTICULARLY YOUNG PROTESTANTS, TALK ABOUT GOD AS IF HE IS NOT A PERSON -- LIKE 'GOD IS EVERYWHERE, IN EVERY BEING, IN EVERY TREE, IN NATURE' -- NOT A PERSON HIDDEN IN THE CLOUDS at energyenhancement.org
Osho - Talks on Zen: I Celebrate Myself: God Is No Where, Life Is Now Here, Chapter 6: Come to your own festival, Question 2, PAUL TILLICH, THE PROTESTANT THEOLOGIAN, ASSERTED THAT 'GOD WILL REMAIN SOMEHOW REMOTE AND `OUT THERE,' UNLESS THERE IS A COMPLETE TURNABOUT IN WHICH ALL REFERENCES TO THE HIGH AND THE BEYOND ARE TRANSLATED INTO TERMS OF DEPTH. THIS INFINITE AND INEXHAUSTIBLE DEPTH AND GROUND OF ALL BEINGS IS GOD at energyenhancement.org