OSHO
ZEN
I CELEBRATE MYSELF: GOD IS NOW WHERE, LIFE IS NOW HERE
Chapter 6: Come to your own festival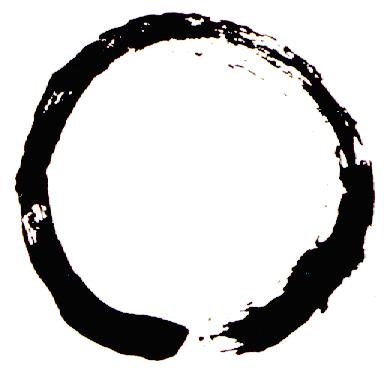 Energy Enhancement Enlightened Texts Zen I Celebrate Myself
OUR BELOVED MASTER,
SHODAI, WHO WAS BORN IN 738 IN CHINA AND DIED IN 820, WAS A DISCIPLE OF SEKITO.
SHODAI STAYED AT MOUNT NANGAKU UNDER SEKITO FOR THREE YEARS, THEN WENT TO MOUNT SHUKO WHERE HE SAW MA TZU.
MA TZU ASKED, "WHAT DID YOU COME HERE FOR?"
SHODAI SAID, "I CAME HERE FOR BUDDHA'S JAMUNA DARSHAN."
MA TZU SAID, "BUDDHA HAS NO JAMUNA DARSHAN. JAMUNA DARSHAN IS THE WORLD OF DELUSION. YOU ARE FROM MOUNT NANGAKU, BUT IT SEEMS THAT YOU HAVE NOT YET KNOWN THAT YOU NEED SEKITO. SO YOU SHOULD GO BACK."
HEARING THAT, SHODAI WENT TO SEKITO. ON MEETING THE MASTER, SHODAI ASKED SEKITO, "WHAT IS BUDDHA?"
SEKITO REPLIED, "THERE IS NO BUDDHA NATURE IN YOU."
SHODAI ASKED, "WHAT ABOUT ALL LIVING BEINGS?"
SEKITO REPLIED, "THEY HAVE BUDDHA NATURE."
SHODAI ASKED, "WHY DON'T I HAVE IT?"
SEKITO SAID, "BECAUSE YOU DON'T ACCEPT IT."
AT THIS, SHODAI DECIDED TO STAY THERE.
LATER, HE LIVED IN THE SHODAI-JI TEMPLE AND DID NOT GO OUTDOORS FOR THIRTY YEARS. WHENEVER A SEEKER CAME TO HIM, HE WOULD SAY, "GO AWAY -- YOU DON'T HAVE BUDDHA NATURE."
Friends,
A famous psychoanalyst, Franz Strunz from Munich, has been studying child behavior in dreams, and he has found that Sigmund Freud's original idea was not right.
Sigmund Freud's original idea was that the child -- every child, particularly in the civilized and cultured world -- lives under repressive morality, repressive priesthood, repressive parents, and he cannot understand exactly why his natural and spontaneous behavior is unacceptable. He is not yet grown up in the mind -- the mind will come slowly -- but he has been born as a natural being. So he finds it absolutely difficult to understand why his natural behavior is condemned.
But because he has to be dependent on the parents -- and he is utterly helpless -- he has to accept the God that the parents believe in, and he has to accept all the commandments in which the parents believe. And they drive the child to the church, or to whatever religious organization they belong. This is the beginning of programming the child.
Sigmund Freud's original thesis was that under these circumstances the child finds only freedom in his dreams. The parents are no longer there, the priest is no longer there, God is no longer there ... no morality, no condemnation, no repression, no inhibition. In his dreams he lives a very natural and very pleasant life. That becomes a substitute for him. And I am absolutely in agreement with Sigmund Freud.
The child does not know yet what is dream and what is real, it takes a little time. That is why you cannot remember if you go backwards. Up to the age of four you may be able to remember a few things; beyond that is a complete blank, but things were happening. From your birth, up to the age of four, things were happening but you don't have any memory of them because you did not have yet a mind.
The mind is a social product. It takes at least four years to program the child to be ready to accept anything that is told to him, because he knows if he denies it, he will suffer punishment -- not only here but in hellfire.
But in his dreams, up to the age of four, he enjoys absolute freedom. Hence Sigmund Freud said that children's dreams are very pleasant, very beautiful. In fact, the child can cope with reality only because of his dreams. The dreams are compensatory.
This man, Franz Strunz, has been surveying hundreds of children and their dreams, and his conclusion is that Sigmund Freud was wrong. So first I have to give you his statement.
SIGMUND FREUD'S VIEWS ON CHILD DREAMS HAVE BEEN CHALLENGED BY MUNICH PSYCHOLOGIST, FRANZ STRUNZ.
SIGMUND FREUD CLAIMED THAT CHILDREN'S DREAMS REVEALED THE PLEASURE-ORIENTED NATURE OF NOCTURNAL FIGMENTS OF AN IMAGINATION, WHICH WAS NOT HAMPERED BY THE SUPPRESSION AND REPRESSION OF THE adult EMOTIONAL MAKE-UP, AND WHICH AIMED AT MAKING SECRET WISHES COME TRUE.
Obviously, dreams are very private. Nobody can enter your dreams, and nobody can know what you are dreaming. The child has absolute freedom, but he is not free when he is awake -- naturally he compensates. Whatever has been denied in his waking life, he fulfills those wishes in his dream. And because he cannot make the distinction that the dream is just a dream and the reality is a totally different matter, he is completely happy. He can tolerate this society and this repressive culture, and these unnatural demands made by religions, their God, their priests, just because he has a freedom at least when he is asleep.
This has been challenged by this Munich psychologist:
STRUNZ'S RESEARCH SHOWED THAT CHILDREN'S NOCTURNAL FANTASIES ARE MAINLY ACCOMPANIED BY STIFLING FEELINGS OF UNEASINESS AND UPSET, AND THAT ALL KINDS OF THREAT ANIMALS, THIEVES, ROBBERS, MURDERERS, CATASTROPHIES, DEATH AND FRIGHTENING STRANGERS GREATLY DISTURB SLEEPING CHILDREN.
MOST CHILDREN, HE SAID, ARE PARALYZED WITH FEAR BY THE DANGERS THEY DREAM ABOUT.
I absolutely disagree with this Munich psychologist. In a hurry to criticize Sigmund Freud, he has forgotten that Sigmund Freud was surveying the dreams of totally different children. A great thing has happened in between that he has not taken note of: that is television.
It is television that has changed children's dreams -- what God could not do, what the priest could not do, what the parents could not do. They used alphabetical language, logic, which the child was not yet capable of understanding. The child lives in a primitive way. Pictures he can understand; his language is pictorial. His dreams are very vivid, very colorful and very alive.
Television has created a great impact on children, on their behavior, on their dreams, because dreams and television look alike. Now the child cannot tell the difference between television and dreams. And on the television he sees all these things that this Munich psychologist is trying to use as a criticism of Sigmund Freud's fundamental hypothesis: " ... STIFLING FEELINGS OF UNEASINESS AND UPSET, AND ALL KINDS OF THREAT ANIMALS, THIEVES, ROBBERS, MURDERERS, CATASTROPHIES, DEATH AND FRIGHTENING STRANGERS GREATLY DISTURB SLEEPING CHILDREN."
All this is the gift of television. It has nothing to do with Sigmund Freud's fundamental hypothesis; it is still right.
But this is how even your psychologists, world-famous people, behave unconsciously. He has completely forgotten that a new thing has happened between him and Sigmund Freud -- and that is television. And it has changed not only the child's dreams, but his behavior too.
He sees all kinds of robberies, rapes, murders, thieves ... all kinds of dangerous people on the television. Those are pictorial. The sermons of the priest were not pictorial, they were linguistic. His parents' teachings were linguistic, and he was not yet able to understand language and logic. But pictures he understands. So television has given all kinds of threatening, sensational, dangerous ideas to children's minds.
It is television that should have been noted by the psychologist. But rather than focusing on television, he has immediately gone to criticize Sigmund Freud.
I am taking it as an example to give you a sense that even your psychoanalysts, psychiatrists, psychologists, are as unconscious as anybody else. There is no difference.
Not only have the dreams changed, but even the behavior of children.
In America, just a few days ago one child went into school with his father's gun and killed four children at random. And it was not that they were enemies or anything -- just random. He fired just because he had been watching continual killing, murder on the television ... a great excitement. And it is not an exceptional case.
Young boys have been found trying to rape small girls. The idea is being given by the television. Children of the age of seven and eight are taking drugs. They have left hippies far behind. At least to be a hippie you used to be eighteen, nineteen, twenty ...
Hippiedom exists only from twenty to thirty. After thirty the hippie disappears -- in his place comes the yuppie. By the time he is thirty, he starts understanding that this way of life is not going to last long. Now his parents are refusing to support him, and the hippie has to change into a square world. He has to go back to the same society, clean shaved, well dressed, looking very professional and efficient. And yuppies have proved that they are capable of doing things. Now they have their homes, their cars, their wives, their children. And nobody can imagine that these people used to walk around the streets dirty, unclean.
Uncleanliness had become their philosophy. It was a reaction, because their parents were telling them, "Cleanliness is just next to God." And they have heard the news that God is dead. Now who is next to God? Cleanliness? The reaction was against the parents and their constant effort to repress their nature. They started moving to the one extreme, the other extreme. They started to have a philosophy of uncleanliness, dirtiness. But then they became dropouts, and society would not accept them; they became unfit.
But they could manage only up to the age of thirty. By that time their parents are fed up -- they have been trying hard, but they were not listening at all. They were not going to the church, they were moving towards Kabul, Kulu Manali, Kathmandu, Goa ... and ending up in Poona! This was their route. You know what route has brought you here -- Poona was the dead end!
But the new children are taking drugs because they are watching all kinds of drug stories on television, and certainly they become interested. Children are very curious to explore anything that they see on television. Seven-year-old children are taking drugs, hard drugs, and it is becoming a widespread danger in America.
Their dreams are full of dangers, murders, suicide -- that's what they are watching for almost seven-and-half hours on average per day! You cannot expect ... If you are wasting one third of your life on television, then it is going to have a deep impact. Children understand the language of pictures, and television brings all these colorful sensational stories.
Their dreams have changed, their behavior has changed.
I would like this Munich psychologist to survey a place where television has not entered, and I am absolutely certain he will have to support Sigmund Freud's hypothesis. And if he really wants to go deeper into his search, he should go to the aboriginals, where not even television has entered. Even the priest has not reached, even God is unheard of. People are living naturally: no repressive, no inhibiting morality. If Franz Strunz goes to those places he will be surprised.
First, he should explore countries where television has not yet come, because these will be the children whom Sigmund Freud has studied.
I know children in India ... almost ninety percent, or even more than ninety percent of India has no idea of television or movies. Small villages ... there I have come across people who have not even seen a railway train. Electricity has not reached to many places, so there is no question. And television has just been introduced to India, so only big cities -- like Bombay, New Delhi, Calcutta and Madras may have television, but not the major part of the country. He can study the children there.
I have studied children for my own purposes, and I can give a guarantee that if television and movies have not reached, you will find Sigmund Freud's hypothesis absolutely correct. And if you go to the aboriginals ...
Particularly one tribe of the aboriginals in Burma has been studied by psychologists and they could not believe it: that tribe had never been in any war. They don't fight with each other -- not even in their dreams. They don't have so many dreams as you have. There are hundreds of people in that tribe who have never dreamed. When you talk about dreams, they just look at you -- "What are you talking about? When we are asleep we are asleep. What do you mean by dream?" In their language there is no word for dream.
And if once in a while a child dreams, or a man dreams anything -- for example, having a fight with some neighbor, or having a love affair with some woman -- first thing, in the early morning, he has to confess the dream to his parents. And then all the elders of the village gather together to figure out who the person is that he has murdered in his dream, or was fighting with him in his dream, or who the woman is that he has fallen in love with in his dream. They figure it out. He gives the complete detailed description, very vivid and very real. So they can figure out who the person is -- it is a small tribe.
Then the elders tell the person who has been dreaming, "You should take sweets and flowers and gifts to that woman, let her know that you have misbehaved with her in the dream, and you have come to be forgiven. Go with an apology to the woman or to the man with whom you have been violent. And unless they forgive you, don't return, sit there." And obviously, the person had nothing to do with it -- you have not murdered him, you just dreamed -- so obviously, he is willing to forgive you.
This has been their culture for thousands of years -- that even the dream has to be taken into account. And the ultimate result is that the people ordinarily don't dream. Only once in a while does somebody dream, and that happens only when he has repressed something natural. For example, he has been looking at a woman with lust, but could not express it in reality; hence the dream comes as a substitute for wish fulfillment.
That society knows a far better psychoanalysis than our so-called civilized world. They have been psychoanalyzing for thousands of years, and their method is far more effective. They have relieved people's sleep completely of dreams. They know authentic sleep, what Patanjali calls dreamless sleep.
He divides your states of mind into four: the so-called waking state, the dream state, deeper then is dreamless sleep, and deeper than that is samadhi, a real awakening. The first is called so-called waking; the last is called real awakening, which makes you a buddha.
But these aboriginal tribes don't have the dream state at all. From the waking state they simply move into dreamless sleep. And they are innocent, utterly graceful. Not a single war in their whole history, not a single murder in their whole history, not a single suicide in their whole history! They are just like flowers -- innocent, natural.
And you call yourself civilized, and you call them uncivilized ... primitive ... pagans ...?
So if this psychologist is really interested, first he should study people who don't know television, who don't know movies, and he will find the hypothesis of Sigmund Freud absolutely correct.
Then he should study those aboriginals who have lived so naturally, without any repressive church, without any Christianity, without any God, without any priest. Just like animals, just like birds, just like trees, part of this immense existence, naturally flowing, they don't have dreams at all. Once in a while somebody may have a dream, but only once in a while. And then the elders of the society gather together to decide what has to be done.
First, one has to figure out who really was the person he dreamed about. He gives the whole details, and then goes with an apology and with some gifts -- sweets, fruits, flowers; they are poor people. He just offers these gifts and asks for their forgiveness. In his dream he has been nasty to them, angry to them, violent to them, lustful to them. Now it is absolutely obligatory that he should ask for their forgiveness: "Unless they forgive you, just sit down in front of their houses ..."
This is a more authentic psychoanalysis -- not lying on the couch of a psychiatrist or psychoanalyst and just talking about your dreams. It goes on and on, because every day you are repressing so much that it bubbles up in the dreams. No psychoanalysis has ever been complete. There is not a single man in the whole world whose psychoanalysis is complete.
It cannot be complete, because every day you are creating fresh material for new dreams. You go on getting analyzed, and you go on getting repressed by the priest in the name of God.
God and the priest together have conspired against human consciousness so deeply and so violently that they have disturbed your waking state, they have disturbed your dream state. And because these states are so disturbed, you cannot go beyond. This disturbance keeps you engaged and occupied.
People who are moving directly from the waking state to the dreamless sleep, are very easily capable of slipping down to the fourth state. That's why the ancient Zen masters continuously say you have just to relax, you don't have to do anything.
It is not a question of doing, it is a question of non-doing. Just relax and rest, so that you can reach to the fourth stage where you are suddenly awake for the first time. Then you know that your so-called wakefulness was not authentic, it was a very small, thin layer, very fragmentary, not of much use.
You will be surprised to know that in these aboriginal societies, there are no buddhas. There is no need. Those people are naturally entering finally into the fourth stage. As they become more and more experienced, and become more and more peaceful, centered, they start moving into the fourth state without any effort, without any teaching, without any scripture.
If you understand me, a natural life will end up in enlightenment without any effort. You will suddenly find you are enlightened. That's why no recognition is given to the enlightened person. That is a natural phenomenon, just as every rosebush if watered well, if allowed to have some sunlight, if given good soil, will come to flowering. That is not a miracle.
Every man comes to flowering, he becomes a Gautam Buddha without any effort. And because every natural human being is bound to become an enlightened person, no recognition is taken of it. It is just as childhood is followed by youth, youth is followed by middle age, middle age is followed by old age and you know that old age is followed by death. It is just a natural sequence.
Buddhahood should be a natural sequence. It is not, because of your God and your priest and your scriptures; they are preventing you. Freedom from all these is absolutely necessary.
And strangely enough, every government knows that television is harming people immensely, ruining their physical health, ruining their mental sanity. Still, because all the great corporations which support the politicians for their elections own these televisions ... The churches have their own television stations, radio stations, magazines, newspapers -- in different names so you will not know it.
One of the British publishers, Sheldon, has published nine of my books. I had no idea that it was just a front, and behind it was the church. As the church authorities became aware that my books were being published, then I came to know. The man who was the manager of Sheldon Press must have been sympathetic to my thoughts, my approach to things. So without asking the church, he continued publishing. Nine books he published. And then he informed me, "The church has found that I have been publishing your books, so they have put an absolute ban on it. So please forgive me, I will not be able to publish any more. And they have ordered that these books should be given for recycling -- whatever has been published -- so they can be destroyed."
But the man must have been in great love with me. He did not give them to the recycling factory. He sold them to a secondhand bookstore, and he informed one of my sannyasins, "You can get them from the secondhand bookstore." So we got all the books at a throwaway price, but it was the Sheldon Press manager who managed it. Then we became aware that Sheldon was a fake name. You would not think that it had anything to do with the church.
I have been informed from Germany that all the great newspapers are owned by the church, but you would not know. Television stations are owned by the church, radio stations are owned by the church. Satellites are owned by the church ... and big corporations.
People have not looked into the big corporations. They are international like Coca-Cola. Only the Soviet Union was not aware of Coca-Cola, but now Comrade Gorbachev has brought Coca-Cola into the Soviet Union. Now the only international thing is Coca-Cola. Wherever you go you find billboards declaring, "Things go better with Coca-Cola."
There are ten rising corporations and one survey says that in the coming ten years, there will only be these ten corporations in the whole world, because they are purchasing all the small corporations. The small corporations cannot compete. These ten corporations will have all the wealth of the world in different names so you will not even suspect a new kind of imperialism, and a very subtle kind that you will not be able to figure out who is behind it.
These corporations own almost all the television stations, and their interest is not in people's psychology or their disturbance. Their whole interest is that fifty percent of television time is devoted to advertisements -- that is their income. But that income is possible only if millions of people are watching their programs, otherwise nobody is going to advertise.
To attract millions of people to the programs they have to make it as sensational as possible. It has to be a triangle story: two women and one man, or two men and one woman. And then murder, and suicide, and mental sickness, and insanity and all kinds of sensations have to be brought every day. It is the same story that goes on and on.
And they don't allow you to see the whole story. They give you a fragment, and then comes the advertisement. When you are getting hot, excited, then suddenly comes the advertisement. In that hot state, vulnerable, you immediately swallow the advertisement. You don't care whether it is healthy or whether you need it or not, it simply makes an imprint on your mind.
And again the story comes, so you don't even have time to think over what has got into your mind; they don't give you the chance to think. Again the story starts, and you forget all about the advertisement. A fragment again, and again the same advertisement is repeated. It goes on from six o'clock in the morning till twelve o'clock in the night. And people are just being imprinted by all kinds of nonsense and stupidity.
Television has become one of the great dangers to humanity. It could have been a great bliss, a great blessing. It could have been tremendously useful as education.
According to me, all television stations should belong to the universities, to the colleges, to the schools. And they should have programs which educate people. No advertisements -- that is not education, that is mis-education, that is exploitation. They should teach people history, geography ... Small children who cannot get it through language, will be easily interested in learning history, in learning geography, in learning other kinds of subjects. Sciences, literature, fiction, poetry, painting ... all kinds of arts can be brought to children of all grades.
So there must be television stations for small children, and then there should be some for the college graduates. And there should be television to the highest grade, postgraduate and research people. Professors have to be continuously made aware of all new kinds of discoveries, otherwise they are lagging behind, almost twenty years behind. They studied twenty years ago when they were in their postgraduate classes, but that knowledge has become out of date.
To update professors will be very easy with television. To bring students tremendous interest in all kinds of subjects, in whatever they are interested ... If they are interested in music, they can be taught music, musical instruments. If they are interested in painting, they can be taught painting, sculpture. They can be taught meditation. All kinds of possibilities are there, once television is taken out of the hands of the exploiters, and out of the hands of the religious preachers. And then these children will prove Sigmund Freud's hypothesis absolutely.
This man has taken a revengeful attitude. It always happens. Because Sigmund Freud is the founder of psychology, every psychologist feels to take revenge, just as every child feels to take revenge with the parents.
This research simply shows a very deep hidden secret of this psychologist -- that he wants to take revenge with the father figure, Sigmund Freud. Otherwise, this was so simple to understand that technology has brought so many things to the children which were not available in Sigmund Freud's time. The new children were not available for him to study, nor was he aware of the aboriginal children. He was aware only of Christian and Jewish children -- both repressive religions.
Christianity is a child of Judaism. So is Mohammedanism. All three religions born outside India are branches of Judaism, repressive. The God is angry, the God is jealous, the God is going to punish you with eternal hellfire. But these words do not get into the minds of the children. They start after four years of age, but television can be watched before four years of age.
Small children are watching television because they know the language of pictures and color. Their world consists of pictures. That is why in children's books first you have to print a big picture. If you want to teach them what a mango is you have to put a big picture of a mango. Saliva comes first; then comes the word `mango'. Looking at the picture, the child starts feeling to eat it, and the picture becomes associated by and by with the word `mango'. As the child grows, the mango picture becomes smaller and smaller and smaller. In the university, pictures completely disappear from the books; words become very small, longer, complicated, and sentences become complex. Now the child has moved from pictorial language to an alphabetical language -- to words from pictures.
Now words don't have color, and words don't have that kind of impact which a child can understand.
So what this psychologist has to understand -- I am going to send him the whole discourse -- is that his hypothesis is absolutely wrong and biased, and it is just a revenge against Sigmund Freud. Otherwise, a conscious researcher would have looked at what changes have happened between the time of Sigmund Freud and our time.
Are the children the same that you are surveying? They are not the same children. Then you cannot condemn Sigmund Freud's hypothesis because he was studying a different kind of children. Those children are disappearing from the West completely, so this hypothesis will be accepted. That's why I have taken it for your consideration that this hypothesis is wrong. This hypothesis is bound to be accepted, because you can study the children and that study will support it. But the reason is television, not the children! Remove the television and you will find children exactly as Sigmund Freud found them. But he also missed the aboriginal children who don't have any dreams at all.
He could not have conceived that there are people who don't have any dreams, because the Christian-Judaic religion is so repressive. People who have been brought up in that culture cannot conceive that there are still aboriginal people around the world, hidden in deep forests, who are absolutely natural beings. Those people have never heard that there is anything to be repressed.
Just in the middle of India there is a state, Bastar. It used to be an independent state under British rule, and the king of Bastar was my friend. And he became my friend by a strange coincidence ....
We both were traveling in the same train compartment, and we both looked alike. He had a beard exactly the same size as I had at that time, and he used to wear the same kind of long robe with a lunghi wrapped around. So we were sitting in the same compartment looking at each other, thinking, "This is strange." And he was also looking at me and watching, thinking, "What is the matter?"
Finally, he said to me, "We both look so alike. From where are you coming?" I told him. He said, "Strange ... and where are you going?"
So we were going to the same place, Gwalior. And we were going to be the guests at the same palace of the Gwalior maharani, the queen of Gwalior. We were both going to participate in an annual conference she used to call a World Conference of All Religions.
He was going to represent the aboriginal idea. They are pagans, they don't have any organized religion or dogma; they don't have any holy scripture, they don't have any priest. And because he was an educated person, he was going to represent pagans.
I was invited by some misunderstanding. The maharani must have read some of my books and thought that I was a religious person. On the first day of the meeting, she became so worried, because at least fifty thousand people were there in the palace grounds.
Gwalior's palace is a very big palace, and has acres and acres of greenery around it, and small bungalows, and it is all in a walled garden. Almost half of the city belongs to the palace. And just behind the palace is a huge mountain where they run a school for all the princes of the country and even outside the country. That school belongs to the palace. It was created just for Gwalior's sons and daughters in the beginning. Then it became a royal school for all the royal states of India.
It is a beautiful palace, and it has a huge ground where fifty thousand people can sit every year. But when I spoke, she was completely shattered. She could not sleep. At twelve o'clock in the night she knocked on my door. I had left her at ten o'clock after the meeting. I could not think who would be knocking on my door, so I opened the door, and it was the queen herself.
She said, "I cannot sleep. You have shattered my whole mind. And now I cannot allow you to speak tomorrow." The conference was going to continue for seven days, I spoke only one time. And she said, "My son wants to see you, but I have prohibited him." She said, "Whatever you said feels to be true, but it goes against all our beliefs, all our religious feelings."
I said, "Do you think about truth, or do you think about lies and consolations?"
She said, "I can understand, but my young son who is going to be the head of the state is too young, and he will be impressed by you immediately." She requested me, "Just for my sake -- even if he comes, don't allow him in."
So I said, "If I am not going to speak, then I don't have to stay here. You have asked me for seven lectures, and just one lecture and you are finished. Let me do my job. Those fifty thousand people will ask for me."
She said, "I know it, because you were the only one they seemed to be interested in, and there was absolute silence. I have never seen such silence in the crowd. The priests go on speaking, who cares? They are telling the same thing again and again, year after year, the same dogmas. For the first time," the queen said to me, "I understood what it means to have pindrop silence. So they will be asking, but it is difficult, because all the other participants are absolutely against you."
Hindus and Mohammedans and Christians -- they were all there, so they approached the maharani after the lecture, "If this man remains here for seven days, then we are leaving. We cannot sit on the same stage together, because he is destroying every religion."
I said, "They are so many, they can defend. I am alone" -- there were almost twelve people on the stage with me -- "They have enough time ... there are twelve, they can defend."
The maharani said, "I know they cannot. They don't have the guts, they don't have the argument, they don't have any idea how to defend. And you have destroyed their smallest things, which I could not have conceived can be destroyed!"
Just before me, one of the shankaracharyas was speaking, and he told a small story which I love to tell myself, but when anybody else tells it, that is a different matter.
It is an ancient story he was telling:
The story is that ten blind men were crossing a flooded stream. Being frightened, they were holding each other's hands, and somehow they managed. It was not deep, but the current was forceful. They reached to the other side, and somebody amongst them said, "We should count, because we don't know if the river has taken somebody away, or we are all together still."
So they started counting. Everybody counted, and it was always ending with nine because he was leaving himself out. He would count the others: one, two, three, four, five, six, seven, eight, nine -- one man was missing! They all tried, but it always stopped on the ninth!
One man, sitting by the side of the road, working in his field, was watching all this nonsense that was going on. And all the ten blind men had started crying and weeping, because one of them, one friend of theirs had been taken by the current.
So finally, the man came up and he said, "What is the matter?"
They said, "We were ten, and one person has gone with the river. Now we are only nine."
The man immediately looked -- they were ten. So he said, "I have been watching. Now I will count. Stand up! I will go on slapping. First I will slap the first person one slap, and I will say one! Then I will slap the second person twice, and I will say two, and the third person three times, and I will say three ... and this way I will count."
They said, "Any way ... just bring our tenth man."
So he counted -- and they were ten. And they were rejoicing, although they had been beaten well.
It is an ancient story. And the shankaracharya was telling it to show that this is the way we are: forgetting ourselves and looking around the whole world; trying to find peace, trying to find bliss, trying to find God, and not looking inwards, not counting ourselves.
After him I was to speak, and for the first time I had to criticize this story, which I have told you. But my context was totally different!
So I said to the shankaracharya, "Your story is absolutely stupid, because you have first to explain how they came to know they were ten. Before they started moving into the river, how did they manage to count? And if they knew how to count, how did they forget it just by crossing the river?"
Now he was at a loss.
I said, "There are only two possibilities: one is that somebody else has counted them just as somebody else counted them afterwards."
He said, "Perhaps."
I said, "That's the trouble with borrowed knowledge. Because somebody else has counted them, that created the trouble. It was not their own understanding that they were ten. It was somebody else's understanding that they were ten, and they were carrying borrowed knowledge. That borrowed knowledge is not going to help. When they themselves counted, the borrowed knowledge did not help at all. Again they needed somebody else to count them, again the borrowed knowledge.
"I am against borrowed knowledge because it is not going to help you. It is going to create more misery, more anguish, more anxiety. What happened to those blind people?" And I asked the shankaracharya, "Whatever you know, is it your knowledge or just borrowed? And be honest, because I have ways to check out whether it is your knowledge or borrowed."
He said, "I don't know myself; I am a scholar. I know the Vedas, I know the Upanishads, but I don't know myself."
I said, "Then you are a blind man. Sooner or later, passing any current you will be in difficulty. You will always remain dependent on others, you will never be free. And without freedom there is no spirituality."
For the first time I suddenly found the criticism, I had never thought about it.
But the queen said to me, "This is dangerous. You finished that shankaracharya, and everybody was laughing and enjoying. Now that shankaracharya is very angry. He is sitting in my palace."
I was staying in the guest house. Everybody had a guest house. They had at least twenty guest houses in the thick garden ... huge and ancient trees. The shankaracharya was sitting in the main palace where the queen and the king lived. And he said, "I am not going to leave unless you make the arrangement. Either we all will leave -- twelve persons ..."
I said, "Don't be worried, I will speak for three hours continuously. Those twelve persons are not needed. I will manage the fifty thousand people. In fact, tomorrow you will have difficulty because more people will be coming. These fifty thousand people are going to tell at least one hundred thousand people. So don't be worried, there is going to be a double gathering. You have to make arrangements. Let these twelve people go, I will manage the seven days."
She said, "But I cannot do that. I am an orthodox Hindu."
I said, "That does not matter. I will finish all orthodoxy in seven days."
She said "That I can understand. You will finish, but I cannot tell all those religious leaders to go away. And they are twelve, and you are alone."
I said, "That does not matter. I am enough for those twelve. If they don't want to sit on the same stage, make another stage for them, and I will just sit alone on my stage. I will take care of each of the twelve."
She said, "You are going to create trouble, and I want no trouble."
I said, "Then if you want to keep those people, you don't understand. You will be in trouble."
At that moment the Bastar maharajah also came in. He was staying in the next room in the guest house with me. And he said to me, "You have done a great job, and if you have to leave, I am coming with you."
That's how we became friends. And he invited me to his state. So from Gwalior I went directly to Bastar. It is far away from Gwalior. And he introduced me to the people of Bastar. They are aboriginals, and they live almost naked. They put only a small piece of cloth around them when they come to the main capital, Jagdalpur -- otherwise, in the forest, in the mountains they live naked.
You can ask a woman, even by touching her breast, "What is this?" -- and she will not feel embarrassed, she will not feel offended. She will say, "This is just to give milk to my child," with no idea that "you are being offensive, you are touching my breast." She is not going to scream, and she is not going to any police station; in fact, there is no police station there.
The people are so innocent, that rarely does it happen that somebody kills someone. It has happened perhaps twice in this maharajah's lifetime. Then the person who has killed comes to the capital himself, because only the capital has the police station and the court. He goes to the police station and informs them: "I have killed a man and I need to be punished." Otherwise no one would ever have known that he had killed anybody. Nobody goes into those deep forests. They live in caves; nobody goes there. And they have such beautiful caves.
And they are such beautiful people. You will not find anybody fat, you will not find anybody thin -- they all look alike. They live long, and they live very naturally. Even about sex they are very natural, perhaps the only natural people left in India.
And exactly what they do, has to be done all over the world if you want people not to be perverted. Behind all kinds of mental sicknesses is sexual perversion. In Bastar I found for the first time, people totally natural.
After a girl and a boy come of age -- that is thirteen and fourteen ... They have in their villages, in the middle of the village, a small hall just made of bamboos, as their huts are made. The moment a girl starts having periods, she has to stay in the central hall. By the time a boy is fourteen, sexually potent, he has to live ... All the girls and the boys who have become sexually mature, they start living together, sleeping together, with one condition -- and that is a beautiful condition -- that no boy should sleep with a girl for more than three days. So you have to become acquainted with every girl of the village, and every girl has to become acquainted with every boy of the village.
Before you decide to marry someone, you must know every woman of the village, so there is no question arising afterwards that you start feeling lustful for some woman. You have lived with all the women of your age, and it is your choice after the experiment with all the woman.
And there is no jealousy at all, because from the very beginning everybody is living with every girl. Every boy has the chance to be acquainted with every girl of the village, and every girl has the chance to be acquainted with every boy of the village.
So there is no question of any jealousy, there is no competitive spirit at all. It is just an experiment, an opportunity for every child to know sex with different people, and then find out who suits you, and with whom you were the most happy, with whom you settle harmoniously, with whom you felt your heart. Perhaps this is the only scientific way to find a soul mate.
But these people are called uncivilized, and missionaries are doing a great job of civilizing them: opening schools, hospitals. They don't need hospitals. They are such healthy people, and these missionaries bring all kinds of diseases to them. They have never heard about gonorrhea, they have never heard about all kinds of perverted diseases. The missionaries bring the diseases, and then the hospital.
The missionaries bring the idea to them that you are poor. They have never thought about it -- they are all equal, equally poor. There is no question of comparison, and they are living perfectly well, and healthy, on one meal a day. They are more healthy than anybody else in the world.
Just recently scientists have been experimenting on rats, and they were puzzled. They kept two categories of rats, the same kind. To one category they were giving as much food as they wanted -- American rats. And to the other category, the Bastar rats, they were giving food only one time. And they were surprised. The rats who were given whatever they wanted, lived to be only half of the age of the rats who were fed only one time. They were double the age -- twice the American fellows!
So Bastar people live longer, although they don't know how long they have lived, because they cannot count. They live up to one hundred years very easily, one hundred and twenty very easily. If you search deeper in the forests, perhaps you can find a person who has lived one hundred and fifty years. They don't know it -- you have to figure it out. And they don't look that old either.
Even the oldest person goes on working. Life is hard, but it is beautiful. Every night -- particularly when it is fullmoon nights -- they dance to abandon. The whole day they have been working hard, and in the night they dance. All the women, all the men together ... no question that you have to dance with your wife. People go on changing partners. It is a social phenomenon, it is not a question of possessiveness that you should dance with your own wife. And if she is dancing with somebody else, then you are looking jealous, you are looking murderous.
I have watched their dances. They look so beautiful. There is no question of any lust, because they are fulfilled, sexually fulfilled, physically fulfilled.
They don't have dreams. I have asked many. I have asked the maharajah. He said, "They don't have dreams, but I have because I am an educated person. They destroyed me. I was born in these hills, and I would have loved to remain just as uneducated, as uncultured as these people. Their joy is infectious, their laughter is infectious. But they don't have any dreams."
There is no need for dreams. A dream is a need created by a repressive morality, by a repressive God, by a repressive priesthood. These are the people who have created dreams. And then another priesthood has come into being, the psychoanalyst. They exploit your dreaming. One priesthood has created the dreams, another priesthood ... and both were Jews.
Jesus was a Jew, and Sigmund Freud was a Jew. One Jew has created Christianity -- the most repressive religion in the world, and the other Jew has created psychoanalysis to analyze your dreams. And both are having great fun. Both are the most highly paid people ... psychoanalysts and the missionaries, and the priests and the bishops, and the cardinals and the pope ....
Psychoanalysis will remain incomplete unless it comes to understand the people who don't have dreams. Then you will have to change the whole idea. It is not that by analyzing people's dreams you are going to give them mental health. The question is how to help them move from dreamless sleep to relax into the fourth stage called turiya, samadhi, satori, where one becomes utterly awakened, the state of a Gautam Buddha.
And a good news before I take the sutras.
A famous New York sculptress, Martine Vaugel has just now taken sannyas from the New York Center of Neo-Sannyas International. She is a world-famous sculptress. She must have been listening to my tapes, and must have been hearing Sardar Gurudayal Singh's name every day. So, without seeing him -- she has not yet come to Poona, and she has not seen Sardar Gurudayal Singh ... but this is the sensitivity of an artist, a creativity. She has made a statue of Sardar Gurudayal Singh, and she has sent me a picture of the statue to see whether she is right? And I was amazed. She is absolutely right. The picture looks almost like Sardar Gurudayal Singh.
(THE MASTER HOLDS UP THE PHOTOGRAPH OF SARDAR GURUDAYAL SINGH FOR ALL TO SEE. IN RESPONSE, EVERYONE CHEERS AND CLAPS.)
Sardar Gurudayal Singh ... take your picture!
(THE MASTER, ENJOYING THE SITUATION IMMENSELY, HOLDS OUT THE PHOTOGRAPH FOR SARDAR TO TAKE.)
Next: Chapter 6: Come to your own festival, Question 1
Energy Enhancement Enlightened Texts Zen I Celebrate Myself
Chapter 6:
Osho - Talks on Zen: I Celebrate Myself: God Is No Where, Life Is Now Here, Chapter 6: Come to your own festival, SHODAI, WHO WAS BORN IN 738 IN CHINA AND DIED IN 820, WAS A DISCIPLE OF SEKITO at energyenhancement.org
Osho - Talks on Zen: I Celebrate Myself: God Is No Where, Life Is Now Here, Chapter 6: Come to your own festival, Question 1, SO-CALLED 'MODERN CHRISTIANS' PARTICULARLY YOUNG PROTESTANTS, TALK ABOUT GOD AS IF HE IS NOT A PERSON -- LIKE 'GOD IS EVERYWHERE, IN EVERY BEING, IN EVERY TREE, IN NATURE' -- NOT A PERSON HIDDEN IN THE CLOUDS at energyenhancement.org
Osho - Talks on Zen: I Celebrate Myself: God Is No Where, Life Is Now Here, Chapter 6: Come to your own festival, Question 2, PAUL TILLICH, THE PROTESTANT THEOLOGIAN, ASSERTED THAT 'GOD WILL REMAIN SOMEHOW REMOTE AND `OUT THERE,' UNLESS THERE IS A COMPLETE TURNABOUT IN WHICH ALL REFERENCES TO THE HIGH AND THE BEYOND ARE TRANSLATED INTO TERMS OF DEPTH. THIS INFINITE AND INEXHAUSTIBLE DEPTH AND GROUND OF ALL BEINGS IS GOD at energyenhancement.org