OSHO
ZEN
I CELEBRATE MYSELF: GOD IS NOW WHERE, LIFE IS NOW HERE
Chapter 7: Come to your own festival
Question 2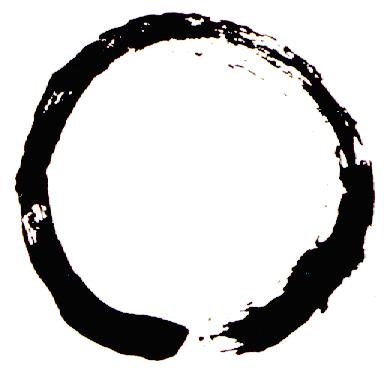 Energy Enhancement Enlightened Texts Zen I Celebrate Myself
Question 2
The second question I have already answered. It is:
IS IT BECAUSE OF GOD THAT SOCIETY CREATED MADHOUSES?
Of course! Without God there is no need for madhouses. The pagans who don't have any God never go mad. Animals never go mad -- I mean animals in wildlife. Animals in a zoo of course go mad, because they are living amongst insane human beings. In a zoo they start being influenced by human beings; only in a zoo do they start behaving unnaturally. Only in a zoo has it been found that animals turn into homosexuals because they can't find a female animal.
A zoo has to be studied very carefully -- your monasteries are zoos where you cannot find a woman; your nunneries are zoos where you cannot find a man. Then women turn into lesbians, and men turn into homosexuals.
All perversions you can see in a zoo. In a zoo, animals go mad -- but only in a zoo. It seems that human insanity is infectious. But in wildlife, in the forest, no animal has been ever found insane -- utterly intelligent, utterly sensitive, alert, completely alert. Because they don't have any god, they don't need any madhouses.
God creates guilt. Guilt creates unnatural behavior. Unnatural behavior leads you into madhouses. It is a very cunning device. Priests and psychoanalysts are in a deep conspiracy without perhaps knowing it. The priest creates the mad, and the psychoanalysts try to cure them. And back they go to the church!
People are moving between the church and the couch of the psychoanalyst, and they don't understand the secret conspiracy.
Next: Chapter 7: Existence is celebration, Question 3
Energy Enhancement Enlightened Texts Zen I Celebrate Myself
Chapter 7:
Osho - Talks on Zen: I Celebrate Myself: God Is No Where, Life Is Now Here, Chapter 7: Come to your own festival, ONE DAY, SEKITO ANNOUNCED TO EVERYBODY THAT THE NEXT DAY THEY WOULD WEED THE GRASS IN FRONT OF THE BUDDHA HALL. THE FOLLOWING DAY, ALL THE MONKS GATHERED WITH SICKLES IN THEIR HANDS, BUT ONLY TANKA CAME WITH A TRAY FILLED WITH WATER at energyenhancement.org
Osho - Talks on Zen: I Celebrate Myself: God Is No Where, Life Is Now Here, Chapter 7: Come to your own festival, Question 1, IT SEEMS THAT NEVER HAS ANY GOD-ORIENTED RELIGION BEEN MORE ANACHRONISTIC THAN IT IS TODAY; YET CURIOUSLY, CHRISTIANITY AT LEAST SEEMS TO BE BLOOMING. BORN-AGAIN CHRISTIANS, JESUS FREAKS, AND FUNDAMENTALIST CHRISTIANS ARE RIFE at energyenhancement.org
Osho - Talks on Zen: I Celebrate Myself: God Is No Where, Life Is Now Here, Chapter 7: Come to your own festival, Question 2, IS IT BECAUSE OF GOD THAT SOCIETY CREATED MADHOUSES? at energyenhancement.org
Osho - Talks on Zen: I Celebrate Myself: God Is No Where, Life Is Now Here, Chapter 7: Come to your own festival, Question 3, COULD IT BE THAT THE WORD `GOD' IN ANCIENT TIMES, BEFORE THE PRIESTS, WAS USED BY PEOPLE TO EXPLAIN THE UNEXPLAINABLE, THE DIVINE EXISTENCE, THE NATURE OF BEING, THE BUDDHA? at energyenhancement.org
Osho - Talks on Zen: I Celebrate Myself: God Is No Where, Life Is Now Here, Chapter 7: Come to your own festival, Question 4, NIETZSCHE SUGGESTS THAT MAN ONLY SEARCHES FOR TRUTH BECAUSE HE PRESUPPOSES THAT TRUTH IS A CONSOLATION, A CURE. BUT, HE SAYS, PERHAPS TRUTH 'EXISTS ONLY FOR SOULS WHICH ARE AT ONCE POWERFUL AND HARMLESS, AND FULL OF JOY AND PEACE ... JUST AS IT WILL NO DOUBT BE ONLY SUCH SOULS AS THESE THAT WILL BE CAPABLE OF SEEKING TRUTH' at energyenhancement.org