OSHO
ZEN
MA TZU: THE EMPTY MIRROR
Chapter 10: Moon-face
Question 1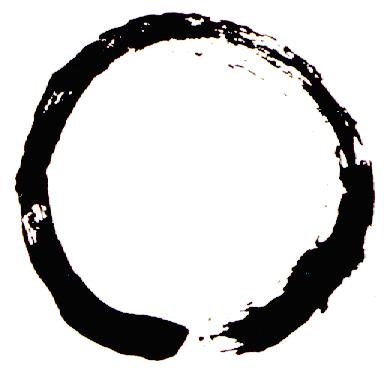 Energy Enhancement Enlightened Texts Zen The Empty Mirror
Question 1
Maneesha has asked:
OUR BELOVED MASTER,
DURING THE LAST FEW WEEKS, WHENEVER YOU HAVE SAID THE WORDS, `EMPTY', OR `EMPTY HEART', OR `EMPTY MIRROR', IT HAS FELT LIKE A TRIGGER, A REMINDER THAT DOES NOT JUST TICKLE MY MIND BUT GOES RIGHT TO THAT SPACE OF EMPTINESS IN ME.
I HEARD YOU SAY RECENTLY THAT ONE COULD NOT "HATE" OR "LOVE" ENLIGHTENMENT. IS IT ALL RIGHT TO LOVE THE SPACE OF EMPTINESS?
No, Maneesha. If you love the space of emptiness, you will never become empty. You will remain aloof. Emptiness will become an object of love, but you will be there, the lover. The whole effort of meditation is that you should disappear. In your disappearance you cannot say, "I love emptiness." In your disappearance there is love. But it is not your love, it is just a universal phenomenon-spontaneous, blossoming in the emptiness, filling the whole emptiness with the fragrance of love and compassion and truth.
But nothing is yours. You are no more. Unless you are no more, emptiness is not emptiness. You have to dissolve into the vastness of existence. You have not to be; then there is emptiness. And in that emptiness many things blossom, many roses and many lotuses. Much love and much compassion and much beauty, much truth; all that is great, all that is majestic, all that is splendorous arises of its own accord. But it is not your possession. In fact you were the barrier. It is because of you that emptiness could not function. Now you are no more; emptiness functions spontaneously, it blossoms into thousands of flowers.
Now it is Sardar Gurudayal Singh's time.
Three little babies are being pushed in trolleys through the supermarket, while their mothers do the shopping.
"Ah God!" gurgles baby Gilbert. "Do you see that? She's buying canned baby food. I hate that stuff!"
"Oh no!" squeaks baby Sally. "Mine is buying spinach. That stuff is the worst!"
"Jesus Christ!" cries baby Boris, seeing his mother and one of her boyfriends at the liquor counter. "You guys don't have anything to complain about. My mother wakes me up at four o'clock in the morning, pushes a cold wet tit into my mouth, and it always tastes of cigarettes and cheap brandy!"
Little Ernie and his mother are walking through the park one day when little Ernie sees a large, pregnant woman walk by.
"Hey, mom!" says Ernie. "How did that lady get such a big belly?"
Ernie's mother becomes a bit flustered.
"Well, dear," she says, "she got that way from eating too much chocolate."
"Really?" says Ernie with surprise.
Later, waiting at the bus stop, Ernie sees the same pregnant woman standing next to him.
"Hey, lady," says Ernie, poking her belly. "I know what you've been doing -- and isn't it far out?"
An elephant and a mouse are walking through the jungle, when the mouse falls into a swamp. He is about to drown, but the elephant straddles the swamp and slowly lowers his prick. The mouse grabs onto the huge piece of machinery and the elephant lifts him to safety.
A few weeks later, the mouse and the elephant are walking through the jungle, when the elephant falls into a swamp. Quick as a flash, the mouse runs off and comes back driving a brand-new red Ferrari sports car. He backs up to the swamp, attaches a rope to the car, throws the other end to the elephant, jumps back into the Ferrari, and slowly pulls the huge elephant out of the swamp.
... Which just goes to show that if you have a red Ferrari, you don't need a big prick.
Nivedano...
(Drumbeat)
(Gibberish)
Nivedano...
(Drumbeat)
Be silent.
Close your eyes.
Feel your body to be completely frozen.
Now look inwards as deeply as possible.
You have to reach to the very center of your being.
Deeper and deeper...
Your center of being is also
the center of the whole universe.
The deeper you go, the richer you are.
The deeper you go, the more awakened you are.
At the very center of your being
you will find your buddha nature.
The buddha is hidden in everyone,
we just have to go deep down enough.
To make your witness,
your mirror,
your buddha,
more clear to you,
Nivedano...
(Drumbeat)
Relax.
Watch the body, it is not you;
the mind, it is not you.
Only the witnessing is you.
The watcher is you
and the watcher has no opinions,
no ideas,
it is just a mirror.
I have called this series
MA TZU: THE EMPTY MIRROR.
Every meditation is nothing but
the search for the empty mirror,
which reflects but remains utterly empty.
Rejoice in this emptiness
and roses will start appearing.
The experience of buddhahood has to become
your moment-to-moment response around the clock.
Acting or not acting,
working or not working,
speaking or not speaking-
you should remember you are the eternal soul,
the buddha.
As this remembrance deepens in you,
reaches to every fiber and cell of your being,
your life will become a dance,
a poetry, a music, an eternal beauty, a great grace.
Remember this moment,
the space you are in.
This space has to become your very life,
your very death.
This blissfulness has made this evening
a great beauty, a great truth.
Ten thousand buddhas disappearing
into the ocean
like dewdrops.
This is the greatest miracle in the world.
Nivedano...
(Drumbeat)
Come back, but slowly
gathering your experience-
nothing should be left behind-
silently and gracefully.
Sit like a buddha for a few moments,
just watching, just being a mirror.
If you have understood the meaning
of the empty heart
and its becoming just a mirror,
Ma Tzu has not been a failure to you.
These people like Ma Tzu,
or Gautam Buddha, or Lao Tzu,
they don't belong to different centuries.
They are all contemporaries.
The moment you enter into this emptiness,
this mirrorlike reflection,
a silence that knows no boundaries,
you have become a contemporary of Ma Tzu,
of Chuang Tzu, of Gautam Buddha.
These people are beyond time.
They don't belong to any century,
to any country, to any language.
They are all one in the sense
that thousands of rivers
can enter into the ocean
and they all become one.
Okay, Maneesha?
Yes, Beloved Master.
Can we celebrate the gathering of ten thousand buddhas?
Yes, Beloved Master.
THE END
Energy Enhancement Enlightened Texts Zen The Empty Mirror
Chapters:
Osho - Talks on Zen: Ma Tzu: The Empty Mirror, Chapter 1: The mirror, WHEN NANGAKU FIRST SAW MA TZU, HE RECOGNIZED HIM BY INTUITION AS A VESSEL OF THE DHARMA at energyenhancement.org
Osho - Talks on Zen: Ma Tzu: The Empty Mirror, Chapter 1: The mirror, Question 1, ARE WE ALL, THE TEN THOUSAND BUDDHAS, POTENTIAL VESSELS OF THE DHARMA? at energyenhancement.org
Osho - Talks on Zen: Ma Tzu: The Empty Mirror, Chapter 2: Sowing seed, AFTER HIS FIRST INSTRUCTIONS FROM HIS MASTER, NANGAKU, ON THE MEANING OF THE DHARMA, MA TZU FELT AS IF HE WERE DRINKING THE MOST EXQUISITE NECTAR at energyenhancement.org
Osho - Talks on Zen: Ma Tzu: The Empty Mirror, Chapter 2: Sowing seed, Question 1, I LOVE THE EXPRESSION, 'TAKE ONE STEP TOWARDS ALLAH, AND HE WILL COME RUNNING A THOUSAND STEPS TOWARDS YOU' at energyenhancement.org
Osho - Talks on Zen: Ma Tzu: The Empty Mirror, Chapter 3: Ripe plum, ONE DAY, WHEN MA TZU WAS ON HIS WAY HOME FROM CHIANG-SI, HE STOPPED TO VISIT HIS OLD MASTER, NANGAKU at energyenhancement.org
Osho - Talks on Zen: Ma Tzu: The Empty Mirror, Chapter 3: Ripe plum, Question 1, HOW AMAZING IT WOULD BE IF YOU TURNED UP ONE EVENING IN GAUTAM THE BUDDHA AUDITORIUM, AND ALL YOU COULD SEE WAS A VAST HALL OF EMPTY MIRRORS, OR ROWS AND ROWS OF JUICY, RIPE PLUMS at energyenhancement.org
Osho - Talks on Zen: Ma Tzu: The Empty Mirror, Chapter 4: Twisted nose, ONE DAY, AS HYAKUJO WAS VISITING HIS MASTER, MA TZU, A FLOCK OF WILD GEESE FLEW OVERHEAD. MA TZU ASKED, 'WHAT ARE THEY?' at energyenhancement.org
Osho - Talks on Zen: Ma Tzu: The Empty Mirror, Chapter 4: Twisted nose, Question 1, THE STORY ABOUT MA TZU SPITTING BROUGHT HOME TO ME HOW EVERYTHING YOU DO AND SAY SEEMS TO BE ONLY FOR YOUR DISCIPLES' SAKE at energyenhancement.org
Osho - Talks on Zen: Ma Tzu: The Empty Mirror, Chapter 5: Like a cow, MA TZU HAD THREE OUTSTANDING DISCIPLES WHO ENJOYED A SPECIAL INTIMACY WITH HIM at energyenhancement.org
Osho - Talks on Zen: Ma Tzu: The Empty Mirror, Chapter 5: Like a cow, Question 1, WHO OF US HERE WOULD NOT LIKE TO 'ENJOY A SPECIAL INTIMACY' WITH OUR MASTER, TO HAVE A SPECIAL PLACE IN HIS HEART? at energyenhancement.org
Osho - Talks on Zen: Ma Tzu: The Empty Mirror, Chapter 6: The hunter, MA TZU WAS NOTED FOR HIS RESOURCEFULNESS IN FINDING EXPEDIENT MEANS OF WORKING WITH HIS DISCIPLES at energyenhancement.org
Osho - Talks on Zen: Ma Tzu: The Empty Mirror, Chapter 6: The hunter, Question 1, THERE COULD NEVER HAVE BEEN A MASTER MORE RESOURCEFUL IN FINDING EXPEDIENT MEANS OF WORKING WITH HIS DISCIPLES THAN YOU at energyenhancement.org
Osho - Talks on Zen: Ma Tzu: The Empty Mirror, Chapter 7: To the source, YAKUSAN BEGAN HIS BUDDHIST STUDIES IN THE SCHOOL OF VINAYA SO HE WAS WELL-VERSED IN SCRIPTURAL STUDIES AND ASCETICS BY THE TIME HE WAS INTRODUCED TO ZEN at energyenhancement.org
Osho - Talks on Zen: Ma Tzu: The Empty Mirror, Chapter 7: To the source, Question 1, IF ONE HAS AN AUTHENTIC INSIGHT -- NOT JUST AN INTELLECTUAL UNDERSTANDING -- IT SEEMS TO TAKE ROOT AND AFFECT THE WAY ONE IS, OF ITS OWN ACCORD: NOTHING NEEDS TO BE DONE TO PRESERVE IT at energyenhancement.org
Osho - Talks on Zen: Ma Tzu: The Empty Mirror, Chapter 8: This moment, A MONK ONCE DREW FOUR LINES IN FRONT OF MA TZU. THE TOP LINE WAS LONG AND THE REMAINING THREE WERE SHORT at energyenhancement.org
Osho - Talks on Zen: Ma Tzu: The Empty Mirror, Chapter 8: This moment, Question 1, I DON'T KNOW THE MEANING OF BODHIDHARMA'S COMING FROM THE WEST, BUT THERE DOES SEEM TO BE A SIGNIFICANCE IN HIS TAKING THE EXISTENTIAL RELIGION OF ZEN TO THE EAST, AND YOU -- SO MANY CENTURIES LATER -- BRINGING IT BACK AGAIN TO CONTEMPORARY MAN at energyenhancement.org
Osho - Talks on Zen: Ma Tzu: The Empty Mirror, Chapter 9: No ripples, A SITUATION THAT OCCURRED LAST NIGHT WAS SUCH A VIVID ILLUSTRATION FOR ME OF HOW YOU ARE -- AS WE HAVE HEARD OF MA TZU -- A LIVING TEACHING MASTER OF ZEN, A MAN OF TAO at energyenhancement.org
Osho - Talks on Zen: Ma Tzu: The Empty Mirror, Chapter 9: No ripples, ON ONE OCCASION, A MONK CALLED ON MA TZU AND ASKED HIM, 'WHO IS THE MAN WHO DOES NOT TAKE ALL DHARMAS AS HIS COMPANIONS?' at energyenhancement.org
Osho - Talks on Zen: Ma Tzu: The Empty Mirror, Chapter 10: Moon-face, MA TZU WAS ONE DAY TEACHING A MONK. HE DREW A CIRCLE ON THE GROUND AND SAID, 'IF YOU ENTER IT, I WILL STRIKE YOU; IF YOU DO NOT ENTER IT, I WILL STRIKE YOU!' at energyenhancement.org
Osho - Talks on Zen: Ma Tzu: The Empty Mirror, Chapter 10: Moon-face, Question 1, DURING THE LAST FEW WEEKS, WHENEVER YOU HAVE SAID THE WORDS, `EMPTY', OR `EMPTY HEART', OR `EMPTY MIRROR', IT HAS FELT LIKE A TRIGGER, A REMINDER THAT DOES NOT JUST TICKLE MY MIND BUT GOES RIGHT TO THAT SPACE OF EMPTINESS IN ME at energyenhancement.org