OSHO
ZEN
MA TZU: THE EMPTY MIRROR
Chapter 3: Ripe plum
Question 1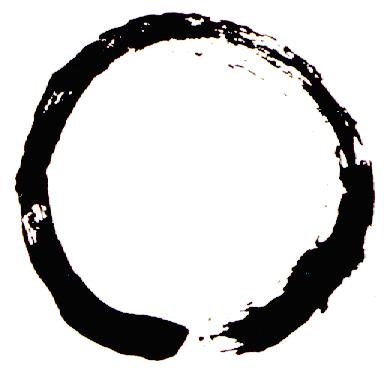 Energy Enhancement Enlightened Texts Zen The Empty Mirror
Question 1
Maneesha has asked:
OUR BELOVED MASTER,
HOW AMAZING IT WOULD BE IF YOU TURNED UP ONE EVENING IN GAUTAM THE BUDDHA AUDITORIUM, AND ALL YOU COULD SEE WAS A VAST HALL OF EMPTY MIRRORS, OR ROWS AND ROWS OF JUICY, RIPE PLUMS.
DO YOU REALLY THINK IT'S POSSIBLE? IS ANYTHING HAPPENING? OR BETTER: IS NOTHING HAPPENING?
Maneesha, it is happening every day. The whole hall is full of mirrors and full of big plums. Look at Avirbhava, a dancing plum.
Now it has come to the point of laughter and Sardar Gurudayal Singh is sitting very close today. Now this is a series dedicated to him.
Luscious Miss Willing is having trouble sleeping. Her dreams and her reality are so full of sexual activity that she cannot tell what is real and what is not. So she goes to see Doctor Feelgood for professional help.
It is her first visit, so Feelgood hears her problem, then starts yakkety-yakking about all kinds of Freudian sexual terminology.
"Wait a minute," interrupts Miss Willing. "What is a phallic symbol?"
"A phallic symbol," explains Feelgood, "represents the phallus."
"Okay," says the girl, "what is a phallus?"
"I guess," says Feelgood, a grin on his face, "the best way to explain it is to show you." So Feelgood stands up, unzips his pants, and pulls out his machinery.
"This, young lady," says Feelgood, proudly, "is a phallus!"
"Oh!" says Miss Willing, smiling. "You mean it is like a prick, only smaller!"
The aging, dilapidated president, Ronald Reagan, is waiting to board the official presidential plane that is taking him to Europe.
His personal secretary Reginald, who has come to see him off, leans up to Ronnie and whispers, "What's your advice on the Homosexual Bill?"
"Oh, yes," says Reagan. "Tell him that I'll pay him when I get back!"
"I don't see you at the gang-bangs any more," says Marvyn, the Hell's Angel, to his old friend, Pigpen. "What happened?"
"I got married," says Pigpen.
"No shit, man!" says Marvyn. "Is legalized screwing any better than the regular kind?"
"It is not even so good," replies Pigpen, "but at least you don't have to stand in line for it!"
Fergus and Funky are lost in the baking deserts of the burning Sahara. They have been crawling on their hands and knees for days, in search of water. Almost at the end of their rope, they suddenly spot a man in the distance with a small stand, selling something.
Fergus and Funky struggle and crawl their way up to the man, and with their tongues hanging out they shout, "Water! Please give us water!"
"Sorry, fellas," says the man, "I'd love to, but I don't have any water. I'm selling neckties. Got some beauties if you'd like a sharp-looking tie!"
"Neckties?" screams Funky, and he faints.
"No," says Fergus, "we don't want any goddam ties -- we need water!"
And the two thirsty men drag themselves on.
Three days later, off in the distance, a large building appears on the horizon. Inspired, the worn-out duo drag themselves up to it. It is the very exclusive Screwing Sands Hotel.
Fergus crawls up to the doorman, who is standing stiffly in his three-piece uniform.
"Water!" cries Fergus, with his parched lips quivering. "We need to come in and get water!"
"I am sorry, sir," replies the doorman. "But I am afraid you cannot enter without a tie!"
Nivedano...
(Drumbeat)
(Gibberish)
Nivedano...
(Drumbeat)
Be silent. Close your eyes.
Feel the body to be completely frozen.
Look inwards as deeply as possible.
This is the way.
At the very end of the way, you are the buddha.
And the journey is very short -- a single step.
Just total urgency and absolute honesty is needed
to look straight into your own being.
There is the mirror we have been talking about.
The mirror is the buddha.
It is your eternal nature.
Deeper and deeper.
You have to go in until you find yourself.
Don't hesitate.
There is no fear.
Of course you are alone,
but this aloneness is a great, beautiful experience.
And on this path you will not meet anyone except yourself.
To make it clear that you are just a mirror,
a witness of your body, of your mind, of everything,
Nivedano...
(Drumbeat)
Relax,
and just be a watchful, witnessing mirror,
reflecting everything.
Neither do those things have any intentions to be reflected,
nor do you have any intention
to catch their reflections.
Just be a silent lake of Hirosawa,
and all bliss is yours,
and this evening becomes a benediction.
This present moment becomes no-mind, no-time,
just a purity, a space unbounded.
This is your freedom.
And unless you are a buddha, you are not free.
You know nothing of freedom.
Let this experience sink deep
in every fiber of your being.
Get soaked, drenched.
When you come back, come back drenched
with the mist of your buddha nature.
And remember this space, this way,
because you have to carry it out twenty-four hours
in all your actions.
Sitting, standing, walking, sleeping,
you have to remain a buddha.
Then the whole existence becomes an ecstasy.
Nivedano...
(Drumbeat)
Come back,
but bring with you all the experience,
slowly, silently, gracefully.
Sit down for a few moments,
recollecting the place you have been to,
remembering the joy and the silence
of being just a mirror,
the immense freedom that comes
when you are just a mirror
unattached to anything, homeless, alone.
You become an Everest of consciousness.
Okay, Maneesha?
Yes, Beloved Master.
Can we celebrate the ten thousand buddhas?
Yes, Beloved Master.
Energy Enhancement Enlightened Texts Zen The Empty Mirror
Chapters:
Osho - Talks on Zen: Ma Tzu: The Empty Mirror, Chapter 1: The mirror, WHEN NANGAKU FIRST SAW MA TZU, HE RECOGNIZED HIM BY INTUITION AS A VESSEL OF THE DHARMA at energyenhancement.org
Osho - Talks on Zen: Ma Tzu: The Empty Mirror, Chapter 1: The mirror, Question 1, ARE WE ALL, THE TEN THOUSAND BUDDHAS, POTENTIAL VESSELS OF THE DHARMA? at energyenhancement.org
Osho - Talks on Zen: Ma Tzu: The Empty Mirror, Chapter 2: Sowing seed, AFTER HIS FIRST INSTRUCTIONS FROM HIS MASTER, NANGAKU, ON THE MEANING OF THE DHARMA, MA TZU FELT AS IF HE WERE DRINKING THE MOST EXQUISITE NECTAR at energyenhancement.org
Osho - Talks on Zen: Ma Tzu: The Empty Mirror, Chapter 2: Sowing seed, Question 1, I LOVE THE EXPRESSION, 'TAKE ONE STEP TOWARDS ALLAH, AND HE WILL COME RUNNING A THOUSAND STEPS TOWARDS YOU' at energyenhancement.org
Osho - Talks on Zen: Ma Tzu: The Empty Mirror, Chapter 3: Ripe plum, ONE DAY, WHEN MA TZU WAS ON HIS WAY HOME FROM CHIANG-SI, HE STOPPED TO VISIT HIS OLD MASTER, NANGAKU at energyenhancement.org
Osho - Talks on Zen: Ma Tzu: The Empty Mirror, Chapter 3: Ripe plum, Question 1, HOW AMAZING IT WOULD BE IF YOU TURNED UP ONE EVENING IN GAUTAM THE BUDDHA AUDITORIUM, AND ALL YOU COULD SEE WAS A VAST HALL OF EMPTY MIRRORS, OR ROWS AND ROWS OF JUICY, RIPE PLUMS at energyenhancement.org
Osho - Talks on Zen: Ma Tzu: The Empty Mirror, Chapter 4: Twisted nose, ONE DAY, AS HYAKUJO WAS VISITING HIS MASTER, MA TZU, A FLOCK OF WILD GEESE FLEW OVERHEAD. MA TZU ASKED, 'WHAT ARE THEY?' at energyenhancement.org
Osho - Talks on Zen: Ma Tzu: The Empty Mirror, Chapter 4: Twisted nose, Question 1, THE STORY ABOUT MA TZU SPITTING BROUGHT HOME TO ME HOW EVERYTHING YOU DO AND SAY SEEMS TO BE ONLY FOR YOUR DISCIPLES' SAKE at energyenhancement.org
Osho - Talks on Zen: Ma Tzu: The Empty Mirror, Chapter 5: Like a cow, MA TZU HAD THREE OUTSTANDING DISCIPLES WHO ENJOYED A SPECIAL INTIMACY WITH HIM at energyenhancement.org
Osho - Talks on Zen: Ma Tzu: The Empty Mirror, Chapter 5: Like a cow, Question 1, WHO OF US HERE WOULD NOT LIKE TO 'ENJOY A SPECIAL INTIMACY' WITH OUR MASTER, TO HAVE A SPECIAL PLACE IN HIS HEART? at energyenhancement.org
Osho - Talks on Zen: Ma Tzu: The Empty Mirror, Chapter 6: The hunter, MA TZU WAS NOTED FOR HIS RESOURCEFULNESS IN FINDING EXPEDIENT MEANS OF WORKING WITH HIS DISCIPLES at energyenhancement.org
Osho - Talks on Zen: Ma Tzu: The Empty Mirror, Chapter 6: The hunter, Question 1, THERE COULD NEVER HAVE BEEN A MASTER MORE RESOURCEFUL IN FINDING EXPEDIENT MEANS OF WORKING WITH HIS DISCIPLES THAN YOU at energyenhancement.org
Osho - Talks on Zen: Ma Tzu: The Empty Mirror, Chapter 7: To the source, YAKUSAN BEGAN HIS BUDDHIST STUDIES IN THE SCHOOL OF VINAYA SO HE WAS WELL-VERSED IN SCRIPTURAL STUDIES AND ASCETICS BY THE TIME HE WAS INTRODUCED TO ZEN at energyenhancement.org
Osho - Talks on Zen: Ma Tzu: The Empty Mirror, Chapter 7: To the source, Question 1, IF ONE HAS AN AUTHENTIC INSIGHT -- NOT JUST AN INTELLECTUAL UNDERSTANDING -- IT SEEMS TO TAKE ROOT AND AFFECT THE WAY ONE IS, OF ITS OWN ACCORD: NOTHING NEEDS TO BE DONE TO PRESERVE IT at energyenhancement.org
Osho - Talks on Zen: Ma Tzu: The Empty Mirror, Chapter 8: This moment, A MONK ONCE DREW FOUR LINES IN FRONT OF MA TZU. THE TOP LINE WAS LONG AND THE REMAINING THREE WERE SHORT at energyenhancement.org
Osho - Talks on Zen: Ma Tzu: The Empty Mirror, Chapter 8: This moment, Question 1, I DON'T KNOW THE MEANING OF BODHIDHARMA'S COMING FROM THE WEST, BUT THERE DOES SEEM TO BE A SIGNIFICANCE IN HIS TAKING THE EXISTENTIAL RELIGION OF ZEN TO THE EAST, AND YOU -- SO MANY CENTURIES LATER -- BRINGING IT BACK AGAIN TO CONTEMPORARY MAN at energyenhancement.org
Osho - Talks on Zen: Ma Tzu: The Empty Mirror, Chapter 9: No ripples, A SITUATION THAT OCCURRED LAST NIGHT WAS SUCH A VIVID ILLUSTRATION FOR ME OF HOW YOU ARE -- AS WE HAVE HEARD OF MA TZU -- A LIVING TEACHING MASTER OF ZEN, A MAN OF TAO at energyenhancement.org
Osho - Talks on Zen: Ma Tzu: The Empty Mirror, Chapter 9: No ripples, ON ONE OCCASION, A MONK CALLED ON MA TZU AND ASKED HIM, 'WHO IS THE MAN WHO DOES NOT TAKE ALL DHARMAS AS HIS COMPANIONS?' at energyenhancement.org
Osho - Talks on Zen: Ma Tzu: The Empty Mirror, Chapter 10: Moon-face, MA TZU WAS ONE DAY TEACHING A MONK. HE DREW A CIRCLE ON THE GROUND AND SAID, 'IF YOU ENTER IT, I WILL STRIKE YOU; IF YOU DO NOT ENTER IT, I WILL STRIKE YOU!' at energyenhancement.org
Osho - Talks on Zen: Ma Tzu: The Empty Mirror, Chapter 10: Moon-face, Question 1, DURING THE LAST FEW WEEKS, WHENEVER YOU HAVE SAID THE WORDS, `EMPTY', OR `EMPTY HEART', OR `EMPTY MIRROR', IT HAS FELT LIKE A TRIGGER, A REMINDER THAT DOES NOT JUST TICKLE MY MIND BUT GOES RIGHT TO THAT SPACE OF EMPTINESS IN ME at energyenhancement.org