OSHO
ZEN
MA TZU: THE EMPTY MIRROR
Chapter 4: Twisted nose
Question 1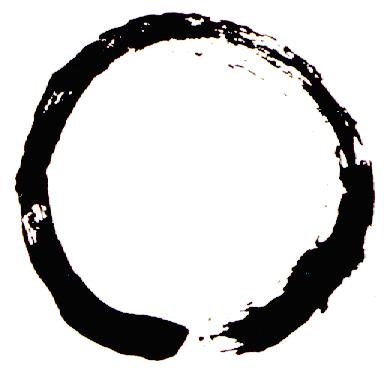 Energy Enhancement Enlightened Texts Zen The Empty Mirror
Question 1
Maneesha has asked:
OUR BELOVED MASTER,
THE STORY ABOUT MA TZU SPITTING BROUGHT HOME TO ME HOW EVERYTHING YOU DO AND SAY SEEMS TO BE ONLY FOR YOUR DISCIPLES' SAKE.
YOU RELATE TO SUCH A DIVERSE BUNCH OF US -- FROM DANCING PLUMS TO HOT POTATOES, FROM GERMAN STONEHEADS TO LAUGHING SARDARJIS -- AND YET YOU ARE NEVER OTHER THAN YOURSELF, JUST LIKE WATER THAT TAKES THE SHAPE OF WHATEVER CONTAINER IT FLOWS INTO AND YET DOESN'T LOSE ITS ESSENTIAL NATURE.
IS IT THAT WHEN YOU ARE NOBODY, YOU CAN BE ANYBODY?
Maneesha, when you are nobody, you are already everybody. Nobody and everybody mean the same thing. And my calling some of you hot potatoes or dancing plums, German stoneheads or laughing sardarjis -- they are all devices. And I know that you are in the right place and you will not misunderstand me. It is out of love and out of compassion that I call you any name. For example, I called Avirbhava a big ripe plum. She understood it. She waved me a kiss. And today she is sitting there, hiding an egg.
Avirbhava, bring your egg here... bring it.
(AVIRBHAVA PUTS A BIG GREEN EGG IN FRONT OF THE MASTER, ON THE PODIUM. SHE BREAKS IT, AND TWO BABY CHICKS JUMP OUT AND HOP AROUND WHILE THE MASTER CHUCKLES.)
Yeah, that is the right egg!
Now the time for Sardarji has come. He is sitting exactly in the first row. From the very last row he has come to the first.
Paddy is in a dark mood, so he goes to see the famous channeler, Madam Hippo.
"Ah," says the woman, staring into her crystal ball, "the signs are not good."
"Really?" says Paddy, wide-eyed. "What does it say?"
"Well," she intones, "it says that you will be a widower in one week!"
Paddy wipes the sweat from his face and leans back.
"I know that!" he says. "What I want to know is -- will I get caught?"
George Bush, the American vice president, telephones the Justice Department at three o'clock in the morning. He insists that he must speak to the chief justice immediately.
Finally, the housekeeper decides to wake him up.
"Well, what is it?" demands the chief justice.
"Your honor," exclaims Bush, "Ronald and Nancy Reagan have just taken poison together in the White House underground bunker, and they are both dead!"
"Really?" says the judge, yawning.
"Yes, really!" cries Bush. "The undertaker is here already to put them in their coffins."
"Really?" says the sleepy judge.
"Yes, really!" shouts Bush, "and since I'm the vice president, I want to take Reagan's place!"
"Well, it's okay with me," replies the judge, "if it's okay with the undertaker!"
Walter and Peggy Sue are out on a date together in Walter's new Ford Thunderbird. He is going so slowly that it is driving Peggy Sue bananas.
"Listen," says Peggy Sue, excitedly, "every time you speed up the car ten miles per hour, I will take off a piece of my clothing!"
Walter immediately puts his foot down on the accelerator, and off come her shoes. Walter smiles, pushes on the gas, and off comes her blouse. Walter's eyes bulge out, he stomps the pedal to the floor, and off come Peggy Sue's bra, skirt, and finally, her lace panties.
Walter gets so excited that he gets his machinery stuck in the steering wheel and loses control of the car. It skids off the road, and rolls over. Neither of them are hurt, but Walter is stuck underneath the car.
"Quick!" pants Walter. "Go for help!"
Frantic and stark naked, Peggy Sue starts running around in all directions. She picks up one of Walter's shoes, holds it over her pussy, and runs to the nearest garage.
There she bumps into big Rufus, the black guy, as he is fixing a car.
"You have got to help!" Peggy Sue explains breathlessly to Rufus. "My boyfriend is stuck!"
Rufus looks at the girl for a long minute.
"Lady," he replies slowly, "if he's up that far, we'll never get him out!"
Nivedano...
(Drumbeat)
(Gibberish)
Nivedano...
(Drumbeat)
Be silent.
Close your eyes.
Feel the body to be completely frozen.
Go inwards with your total energy,
with a great urgency,
as if this is the last moment of your life
and you have to reach to the center
and the source of your being.
Deeper and deeper,
your life center is also
the center of the whole universe.
It is from your life center
that you are nourished by existence.
Just watch the silence, the peace,
the immense splendor of your being.
You are the buddha when you are watching;
the same mind when empty becomes the buddha.
The buddha is nothing but an empty mirror --
no judgment, just a watchfulness, a witnessing,
and you have arrived.
To make it more clear, Nivedano...
(Drumbeat)
Relax.
Let go of the body, of the mind;
leave them and just be a watcher.
The body is not you,
the mind is not you,
you are only a pure witness.
This is your buddhahood.
Rejoice in it.
Get soaked and drenched in the blessing
that spontaneously showers
at the center of your being.
This center of your being has to become
your circumference also.
Slowly, slowly
you have to bring the buddha out
in your actions, in your words,
in your silences.
Day in, day out, the buddha has to become
just your heartbeat.
This immensely beautiful evening
has become even more beautiful,
with ten thousand buddhas just watching.
The eternity of existence,
like the wild geese,
is always here.
You have never been anywhere else.
You have always been here and now.
Remember it.
When you come back,
bring that remembrance with you.
It has to become your very life,
your very character.
Nivedano...
(Drumbeat)
Come back, but bring the buddha with you.
Come back as an empty mirror
and sit down for few seconds as a buddha --
remembering, recollecting
the great experience you have passed through.
Okay, Maneesha?
Yes, Beloved Master.
Can we celebrate the ten thousand buddhas?
Yes, Beloved Master.
Energy Enhancement Enlightened Texts Zen The Empty Mirror
Chapters:
Osho - Talks on Zen: Ma Tzu: The Empty Mirror, Chapter 1: The mirror, WHEN NANGAKU FIRST SAW MA TZU, HE RECOGNIZED HIM BY INTUITION AS A VESSEL OF THE DHARMA at energyenhancement.org
Osho - Talks on Zen: Ma Tzu: The Empty Mirror, Chapter 1: The mirror, Question 1, ARE WE ALL, THE TEN THOUSAND BUDDHAS, POTENTIAL VESSELS OF THE DHARMA? at energyenhancement.org
Osho - Talks on Zen: Ma Tzu: The Empty Mirror, Chapter 2: Sowing seed, AFTER HIS FIRST INSTRUCTIONS FROM HIS MASTER, NANGAKU, ON THE MEANING OF THE DHARMA, MA TZU FELT AS IF HE WERE DRINKING THE MOST EXQUISITE NECTAR at energyenhancement.org
Osho - Talks on Zen: Ma Tzu: The Empty Mirror, Chapter 2: Sowing seed, Question 1, I LOVE THE EXPRESSION, 'TAKE ONE STEP TOWARDS ALLAH, AND HE WILL COME RUNNING A THOUSAND STEPS TOWARDS YOU' at energyenhancement.org
Osho - Talks on Zen: Ma Tzu: The Empty Mirror, Chapter 3: Ripe plum, ONE DAY, WHEN MA TZU WAS ON HIS WAY HOME FROM CHIANG-SI, HE STOPPED TO VISIT HIS OLD MASTER, NANGAKU at energyenhancement.org
Osho - Talks on Zen: Ma Tzu: The Empty Mirror, Chapter 3: Ripe plum, Question 1, HOW AMAZING IT WOULD BE IF YOU TURNED UP ONE EVENING IN GAUTAM THE BUDDHA AUDITORIUM, AND ALL YOU COULD SEE WAS A VAST HALL OF EMPTY MIRRORS, OR ROWS AND ROWS OF JUICY, RIPE PLUMS at energyenhancement.org
Osho - Talks on Zen: Ma Tzu: The Empty Mirror, Chapter 4: Twisted nose, ONE DAY, AS HYAKUJO WAS VISITING HIS MASTER, MA TZU, A FLOCK OF WILD GEESE FLEW OVERHEAD. MA TZU ASKED, 'WHAT ARE THEY?' at energyenhancement.org
Osho - Talks on Zen: Ma Tzu: The Empty Mirror, Chapter 4: Twisted nose, Question 1, THE STORY ABOUT MA TZU SPITTING BROUGHT HOME TO ME HOW EVERYTHING YOU DO AND SAY SEEMS TO BE ONLY FOR YOUR DISCIPLES' SAKE at energyenhancement.org
Osho - Talks on Zen: Ma Tzu: The Empty Mirror, Chapter 5: Like a cow, MA TZU HAD THREE OUTSTANDING DISCIPLES WHO ENJOYED A SPECIAL INTIMACY WITH HIM at energyenhancement.org
Osho - Talks on Zen: Ma Tzu: The Empty Mirror, Chapter 5: Like a cow, Question 1, WHO OF US HERE WOULD NOT LIKE TO 'ENJOY A SPECIAL INTIMACY' WITH OUR MASTER, TO HAVE A SPECIAL PLACE IN HIS HEART? at energyenhancement.org
Osho - Talks on Zen: Ma Tzu: The Empty Mirror, Chapter 6: The hunter, MA TZU WAS NOTED FOR HIS RESOURCEFULNESS IN FINDING EXPEDIENT MEANS OF WORKING WITH HIS DISCIPLES at energyenhancement.org
Osho - Talks on Zen: Ma Tzu: The Empty Mirror, Chapter 6: The hunter, Question 1, THERE COULD NEVER HAVE BEEN A MASTER MORE RESOURCEFUL IN FINDING EXPEDIENT MEANS OF WORKING WITH HIS DISCIPLES THAN YOU at energyenhancement.org
Osho - Talks on Zen: Ma Tzu: The Empty Mirror, Chapter 7: To the source, YAKUSAN BEGAN HIS BUDDHIST STUDIES IN THE SCHOOL OF VINAYA SO HE WAS WELL-VERSED IN SCRIPTURAL STUDIES AND ASCETICS BY THE TIME HE WAS INTRODUCED TO ZEN at energyenhancement.org
Osho - Talks on Zen: Ma Tzu: The Empty Mirror, Chapter 7: To the source, Question 1, IF ONE HAS AN AUTHENTIC INSIGHT -- NOT JUST AN INTELLECTUAL UNDERSTANDING -- IT SEEMS TO TAKE ROOT AND AFFECT THE WAY ONE IS, OF ITS OWN ACCORD: NOTHING NEEDS TO BE DONE TO PRESERVE IT at energyenhancement.org
Osho - Talks on Zen: Ma Tzu: The Empty Mirror, Chapter 8: This moment, A MONK ONCE DREW FOUR LINES IN FRONT OF MA TZU. THE TOP LINE WAS LONG AND THE REMAINING THREE WERE SHORT at energyenhancement.org
Osho - Talks on Zen: Ma Tzu: The Empty Mirror, Chapter 8: This moment, Question 1, I DON'T KNOW THE MEANING OF BODHIDHARMA'S COMING FROM THE WEST, BUT THERE DOES SEEM TO BE A SIGNIFICANCE IN HIS TAKING THE EXISTENTIAL RELIGION OF ZEN TO THE EAST, AND YOU -- SO MANY CENTURIES LATER -- BRINGING IT BACK AGAIN TO CONTEMPORARY MAN at energyenhancement.org
Osho - Talks on Zen: Ma Tzu: The Empty Mirror, Chapter 9: No ripples, A SITUATION THAT OCCURRED LAST NIGHT WAS SUCH A VIVID ILLUSTRATION FOR ME OF HOW YOU ARE -- AS WE HAVE HEARD OF MA TZU -- A LIVING TEACHING MASTER OF ZEN, A MAN OF TAO at energyenhancement.org
Osho - Talks on Zen: Ma Tzu: The Empty Mirror, Chapter 9: No ripples, ON ONE OCCASION, A MONK CALLED ON MA TZU AND ASKED HIM, 'WHO IS THE MAN WHO DOES NOT TAKE ALL DHARMAS AS HIS COMPANIONS?' at energyenhancement.org
Osho - Talks on Zen: Ma Tzu: The Empty Mirror, Chapter 10: Moon-face, MA TZU WAS ONE DAY TEACHING A MONK. HE DREW A CIRCLE ON THE GROUND AND SAID, 'IF YOU ENTER IT, I WILL STRIKE YOU; IF YOU DO NOT ENTER IT, I WILL STRIKE YOU!' at energyenhancement.org
Osho - Talks on Zen: Ma Tzu: The Empty Mirror, Chapter 10: Moon-face, Question 1, DURING THE LAST FEW WEEKS, WHENEVER YOU HAVE SAID THE WORDS, `EMPTY', OR `EMPTY HEART', OR `EMPTY MIRROR', IT HAS FELT LIKE A TRIGGER, A REMINDER THAT DOES NOT JUST TICKLE MY MIND BUT GOES RIGHT TO THAT SPACE OF EMPTINESS IN ME at energyenhancement.org