3
OSHO
ZEN
MA TZU: THE EMPTY MIRROR
Chapter 5: Like a cow
Question 1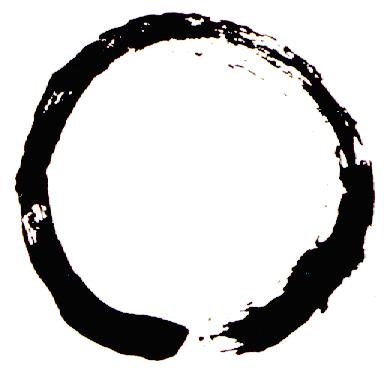 Energy Enhancement Enlightened Texts Zen The Empty Mirror
Question 1
Maneesha has asked:
OUR BELOVED MASTER,
WHO OF US HERE WOULD NOT LIKE TO "ENJOY A SPECIAL INTIMACY" WITH OUR MASTER, TO HAVE A SPECIAL PLACE IN HIS HEART?
WHAT IS IT TO BE TRULY INTIMATE WITH YOU?
Maneesha, my heart is empty. And the more empty you become, the more you can be intimate with me. You will be intimate with me in becoming an empty heart. Then you will be falling into the same tune, the same dance, the same music. And this intimacy is not the old intimacy we talked about. It is a totally different intimacy, qualitatively different. I may not even know your name, you may have never met me personally, but still you can be intimate with me, because I am giving intimacy a totally new dimension. If your heart is empty, suddenly you will be in tune with me. And this intimacy will not create any jealousy.
All those old intimacies were creating jealousies even in the masters' assemblies. If three persons were intimate, do you think others were not offended? Do you think others were not jealous? Everybody wants to be specially intimate. That was not possible in the old way, but my definition of intimacy is such that the whole universe can be intimate with me without creating any jealousy in anybody.
You can be intimate because it is not dependent on me, it is dependent on you. You empty your heart and in that emptying of the heart you will become my intimate. You may be on another planet, that does not matter. And in this dimension of intimacy, there is no limitation. Everybody can be specially intimate to me.
Now it is time for something serious. Sardar Gurudayal Singh, you are getting old, but you will not leave your ancient habit!
It is Ronald Reagan's birthday, and Nancy wants to make him his favorite spaghetti sauce for dinner. So she goes to Giovanni and asks for some tomatoes.
"Sorry," says Giovanni, "we have-a no tomatoes."
"But you must have tomatoes," insists Nancy. "It is Ronnie's birthday, and I want to make his favorite spaghetti sauce."
"Sorry," repeats Giovanni, "we have-a no tomatoes."
"But that's ridiculous," whines Nancy. "Can't you call your wife, Maria? Maybe she has some tomatoes?"
"Look," insists Giovanni, "we have-a no tomatoes!"
But Nancy keeps on whining.
"Okay!" shouts Giovanni. "Tell-a me something. What do you get-a when you take the `pine' out of pineapple?"
"Apple," replies Nancy.
"Right!" says Giovanni. "And what do you get-a when you take the `gr' out of grape?"
"Ape," says Nancy.
"Good!" says Giovanni. "And what do you get-a when you take the `fuck' out of tomatoes?"
Nancy pauses, and then says, "But there is no `fuck' in tomatoes."
Giovanni screams, "That is-a what I've been trying to tell you!"
Paddy has been drinking a few whiskeys and needs to go to the bathroom. He gets up from the bar and staggers across the floor past Gorgeous Gloria, who is sitting at one of the tables in her new maxi-mini skirt.
Distracted by her long, lean, bare legs, the drunken Paddy trips over her chair, stumbles, and falls to the floor. Gloria jumps up and stands over him trying to help him to get up.
Paddy cannot help taking a look under her skirt.
"Mister Murphy," exclaims Gloria, crossing her legs, "I thought you were a gentleman!"
"It is okay, Gloria," murmurs Paddy, "I thought you were a blonde!"
Little Ernie comes back from the movies.
"What did you see?" asks his mom.
"Linda Lovelace's `Deep Throat,'" replies Ernie casually. "It was quite good."
"My God!" cries Ernie's mother. "You saw `Deep Throat'? But that is an X-rated movie!"
"Well, so what?" says Ernie. "They are all the same. In the G-rated movie, the good guy gets the girl; in the R-rated movie, the bad guy gets the girl; and in the X-rated movie, everybody gets the girl!"
Moishe Finklestein goes into the Ritzy Glitz Restaurant and treats himself to a huge meal with lots of champagne, finishing up with a Havana cigar.
Finally the waiter brings the bill on a silver tray. It comes to ninety-nine dollars and ninety-nine cents, so Moishe pays him with a hundred-dollar bill.
About five minutes later, he calls the waiter back and asks for his change. Without altering his expression, the waiter leaves and returns a moment later with the silver tray. On it is a penny and a packet of condoms.
Moishe is shocked, and demands an explanation. The waiter lifts his nose in the air, and says, "Sir, it is the policy of our restaurant to encourage customers like you not to reproduce!"
Nivedano...
(Drumbeat)
(Gibberish)
Nivedano...
(Drumbeat)
Be silent.
Close your eyes.
Feel the body to be completely frozen.
Now look inwards with total urgency
as if there is not going to be another moment.
Only with such urgency,
as if this is the last moment of your life,
can your vision penetrate
to your life sources,
to your eternity,
to your buddha.
Deeper and deeper,
because you are not going to be a loser,
you are going to gain your lost kingdom.
You have been living outside in a dream;
inside you at the deepest center
is just a watcher,
unclouded, unattached, unidentified,
the mirror of your very being
which simply reflects.
This mirror has been called the buddha.
And you all have it.
It is nothing personal,
it is universal.
To make it more clear, Nivedano...
(Drumbeat)
Relax.
Just let your body be there
and your mind,
but remember that you are only a watcher.
You are neither the body nor the mind,
but only a mirror reflecting,
without any judgment,
a pure reflection of the moon in the lake.
This is your ultimate reality.
This is your very being.
It is beyond words, but not beyond experience.
It is your very sky, without any limitations.
This fortunate evening,
ten thousand buddhas have disappeared
into an oceanic awareness,
just pure consciousness.
The Buddha Auditorium has become just a lake
of reflecting consciousnesses.
Rejoice in it.
Let it go deep
into every fiber of your being,
so that slowly, slowly your every action is filled
with your self-nature;
so that twenty-four hours you are a buddha.
The day you don't need to meditate
is the greatest day of your life.
A buddha does not meditate, he is meditation.
Gather the experience, remember the way --
no-mind is the way --
and remember the blessings, the ecstasy
that is now in this moment
showering on you.
All these flowers, all these roses,
bring their perfume at least with you.
Nivedano...
(Drumbeat)
Come back,
but come back as a buddha,
carrying the buddha gracefully.
Sit down just like the buddha.
This moment you have made this place holy,
this evening immortal,
this moment your very eternity.
satyam, shivam, sundram.
The truth, the good and the beautiful.
This is your original face.
Okay, Maneesha?
Yes, Beloved Master.
Can we celebrate the gathering of ten thousand buddhas?
Yes, Beloved Master.
Energy Enhancement Enlightened Texts Zen The Empty Mirror
Chapters:
Osho - Talks on Zen: Ma Tzu: The Empty Mirror, Chapter 1: The mirror, WHEN NANGAKU FIRST SAW MA TZU, HE RECOGNIZED HIM BY INTUITION AS A VESSEL OF THE DHARMA at energyenhancement.org
Osho - Talks on Zen: Ma Tzu: The Empty Mirror, Chapter 1: The mirror, Question 1, ARE WE ALL, THE TEN THOUSAND BUDDHAS, POTENTIAL VESSELS OF THE DHARMA? at energyenhancement.org
Osho - Talks on Zen: Ma Tzu: The Empty Mirror, Chapter 2: Sowing seed, AFTER HIS FIRST INSTRUCTIONS FROM HIS MASTER, NANGAKU, ON THE MEANING OF THE DHARMA, MA TZU FELT AS IF HE WERE DRINKING THE MOST EXQUISITE NECTAR at energyenhancement.org
Osho - Talks on Zen: Ma Tzu: The Empty Mirror, Chapter 2: Sowing seed, Question 1, I LOVE THE EXPRESSION, 'TAKE ONE STEP TOWARDS ALLAH, AND HE WILL COME RUNNING A THOUSAND STEPS TOWARDS YOU' at energyenhancement.org
Osho - Talks on Zen: Ma Tzu: The Empty Mirror, Chapter 3: Ripe plum, ONE DAY, WHEN MA TZU WAS ON HIS WAY HOME FROM CHIANG-SI, HE STOPPED TO VISIT HIS OLD MASTER, NANGAKU at energyenhancement.org
Osho - Talks on Zen: Ma Tzu: The Empty Mirror, Chapter 3: Ripe plum, Question 1, HOW AMAZING IT WOULD BE IF YOU TURNED UP ONE EVENING IN GAUTAM THE BUDDHA AUDITORIUM, AND ALL YOU COULD SEE WAS A VAST HALL OF EMPTY MIRRORS, OR ROWS AND ROWS OF JUICY, RIPE PLUMS at energyenhancement.org
Osho - Talks on Zen: Ma Tzu: The Empty Mirror, Chapter 4: Twisted nose, ONE DAY, AS HYAKUJO WAS VISITING HIS MASTER, MA TZU, A FLOCK OF WILD GEESE FLEW OVERHEAD. MA TZU ASKED, 'WHAT ARE THEY?' at energyenhancement.org
Osho - Talks on Zen: Ma Tzu: The Empty Mirror, Chapter 4: Twisted nose, Question 1, THE STORY ABOUT MA TZU SPITTING BROUGHT HOME TO ME HOW EVERYTHING YOU DO AND SAY SEEMS TO BE ONLY FOR YOUR DISCIPLES' SAKE at energyenhancement.org
Osho - Talks on Zen: Ma Tzu: The Empty Mirror, Chapter 5: Like a cow, MA TZU HAD THREE OUTSTANDING DISCIPLES WHO ENJOYED A SPECIAL INTIMACY WITH HIM at energyenhancement.org
Osho - Talks on Zen: Ma Tzu: The Empty Mirror, Chapter 5: Like a cow, Question 1, WHO OF US HERE WOULD NOT LIKE TO 'ENJOY A SPECIAL INTIMACY' WITH OUR MASTER, TO HAVE A SPECIAL PLACE IN HIS HEART? at energyenhancement.org
Osho - Talks on Zen: Ma Tzu: The Empty Mirror, Chapter 6: The hunter, MA TZU WAS NOTED FOR HIS RESOURCEFULNESS IN FINDING EXPEDIENT MEANS OF WORKING WITH HIS DISCIPLES at energyenhancement.org
Osho - Talks on Zen: Ma Tzu: The Empty Mirror, Chapter 6: The hunter, Question 1, THERE COULD NEVER HAVE BEEN A MASTER MORE RESOURCEFUL IN FINDING EXPEDIENT MEANS OF WORKING WITH HIS DISCIPLES THAN YOU at energyenhancement.org
Osho - Talks on Zen: Ma Tzu: The Empty Mirror, Chapter 7: To the source, YAKUSAN BEGAN HIS BUDDHIST STUDIES IN THE SCHOOL OF VINAYA SO HE WAS WELL-VERSED IN SCRIPTURAL STUDIES AND ASCETICS BY THE TIME HE WAS INTRODUCED TO ZEN at energyenhancement.org
Osho - Talks on Zen: Ma Tzu: The Empty Mirror, Chapter 7: To the source, Question 1, IF ONE HAS AN AUTHENTIC INSIGHT -- NOT JUST AN INTELLECTUAL UNDERSTANDING -- IT SEEMS TO TAKE ROOT AND AFFECT THE WAY ONE IS, OF ITS OWN ACCORD: NOTHING NEEDS TO BE DONE TO PRESERVE IT at energyenhancement.org
Osho - Talks on Zen: Ma Tzu: The Empty Mirror, Chapter 8: This moment, A MONK ONCE DREW FOUR LINES IN FRONT OF MA TZU. THE TOP LINE WAS LONG AND THE REMAINING THREE WERE SHORT at energyenhancement.org
Osho - Talks on Zen: Ma Tzu: The Empty Mirror, Chapter 8: This moment, Question 1, I DON'T KNOW THE MEANING OF BODHIDHARMA'S COMING FROM THE WEST, BUT THERE DOES SEEM TO BE A SIGNIFICANCE IN HIS TAKING THE EXISTENTIAL RELIGION OF ZEN TO THE EAST, AND YOU -- SO MANY CENTURIES LATER -- BRINGING IT BACK AGAIN TO CONTEMPORARY MAN at energyenhancement.org
Osho - Talks on Zen: Ma Tzu: The Empty Mirror, Chapter 9: No ripples, A SITUATION THAT OCCURRED LAST NIGHT WAS SUCH A VIVID ILLUSTRATION FOR ME OF HOW YOU ARE -- AS WE HAVE HEARD OF MA TZU -- A LIVING TEACHING MASTER OF ZEN, A MAN OF TAO at energyenhancement.org
Osho - Talks on Zen: Ma Tzu: The Empty Mirror, Chapter 9: No ripples, ON ONE OCCASION, A MONK CALLED ON MA TZU AND ASKED HIM, 'WHO IS THE MAN WHO DOES NOT TAKE ALL DHARMAS AS HIS COMPANIONS?' at energyenhancement.org
Osho - Talks on Zen: Ma Tzu: The Empty Mirror, Chapter 10: Moon-face, MA TZU WAS ONE DAY TEACHING A MONK. HE DREW A CIRCLE ON THE GROUND AND SAID, 'IF YOU ENTER IT, I WILL STRIKE YOU; IF YOU DO NOT ENTER IT, I WILL STRIKE YOU!' at energyenhancement.org
Osho - Talks on Zen: Ma Tzu: The Empty Mirror, Chapter 10: Moon-face, Question 1, DURING THE LAST FEW WEEKS, WHENEVER YOU HAVE SAID THE WORDS, `EMPTY', OR `EMPTY HEART', OR `EMPTY MIRROR', IT HAS FELT LIKE A TRIGGER, A REMINDER THAT DOES NOT JUST TICKLE MY MIND BUT GOES RIGHT TO THAT SPACE OF EMPTINESS IN ME at energyenhancement.org