OSHO
ZEN
MA TZU: THE EMPTY MIRROR
Chapter 7: To the source
Question 1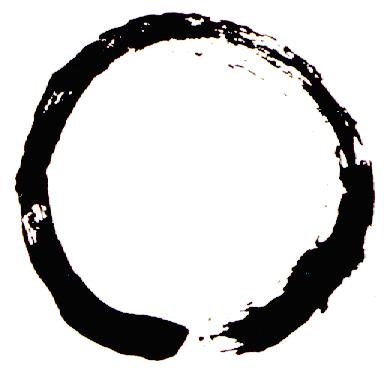 Energy Enhancement Enlightened Texts Zen The Empty Mirror
Question 1
Maneesha has asked a question:
OUR BELOVED MASTER,
IF ONE HAS AN AUTHENTIC INSIGHT -- NOT JUST AN INTELLECTUAL UNDERSTANDING -- IT SEEMS TO TAKE ROOT AND AFFECT THE WAY ONE IS, OF ITS OWN ACCORD: NOTHING NEEDS TO BE DONE TO PRESERVE IT.
IS THIS SO? AND IS THE SITUATION DIFFERENT AFTER ENLIGHTENMENT?
Maneesha, it is exactly as you describe it. If things start happening on their own accord, if you have found the source of your being, that is the source of spontaneous happenings. Then you don't need to preserve it, you don't need to guard it, you don't need to do anything about it. It goes on happening.
Sharing also comes as a happening: because you are so flooded, you are grateful to share. You are just like a raincloud; it needs to rain. The rain is too heavy, it wants to unburden itself. So it is never a problem of preserving it. Finding your life-source existentially, not intellectually, you don't have to preserve it.
You are asking, "Is the situation different after enlightenment?"
After enlightenment one is no more. One becomes just a flute on the lips of existence. Then existence is responsible for everything, a song or a silence. After enlightenment you are no more, only the existence is. Because you are no more, the other is also no more. For the other to be other, you have to be present. If you are absent, everybody is absent. That's why I say, when one person becomes enlightened, for him the whole existence becomes enlightened. Now there is no question of doing anything, not even sharing, because that is also doing.
It shares by itself.
It rains by itself.
Everything is now by itself.
Now it is Sardar Gurudayal Singh's time.
Blackie the dog walks into the Sizzling Salami Restaurant, and orders a tofu-burger.
"How would you like it cooked?" asks Sardar Gurudayal Singh, the waiter.
"I want it well done, with crushed cherries on top. Then fry some onions and put them on the side. Then get some peanut butter and put it all over it, then soak the whole thing in Coca-Cola."
Sardar Gurudayal Singh brings the food.
"Did you enjoy your dinner?" Sardar Gurudayal Singh asks, when the hungry hound is finished.
"Very much," replies the dog, licking his paws. "But, by the way, don't you think this is all very strange?"
"No," says Sardar Gurudayal Singh, grinning, "I like my tofu the same way!"
Bob and Betty are having a hot romance, and often go to the movies to cuddle in the back row.
One night when they are showing "Dracula and the Body Snatchers," and Dracula is about to sink his teeth into another Body Snatcher, Betty starts squealing and giggling.
The manager comes over, "What is the matter, young lady?" he asks, shining his light. "Are you feeling hysterical?"
"No," giggles Betty. "He is feeling mine!"
A man goes to apply for a job as janitor in a small office, and the boss asks him for his full name.
"What?" asks the man. "You need my full name just for a janitor's job?"
"Yes," replies the boss. "It is company policy."
The man is very shy about giving his full name, but finally agrees.
"All right then," he says, "my full name is John Dammit-and-Fuckit Smith."
The boss tries to keep a straight face, and then asks how he got such a name.
"Well," explains the man, "just as the bishop was about to christen me in the church, some idiot dropped the Holy Bible on his foot!"
Fudski is working on the forty-ninth floor of a new apartment construction, when he feels the need to pee.
"Is there a bathroom nearby?" he asks Luigi, the foreman.
"Listen," says Luigi, "with the wages we pay you, there is no time to go forty-nine floors down to get there. So do what everyone does: put a plank out over the edge. I'll stand on this end of the plank, and you walk to the other end and relieve yourself. By the time it reaches the ground, it will have evaporated."
"Great idea!" says Fudski.
He sets up the plank, Luigi stands on one end, and Fudski walks to the other end to pee.
Just then the phone rings, and Luigi goes to answer it. Poor Fudski goes sailing wildly through the air towards the ground below.
Luigi goes downstairs to see what has happened, but gets stopped on the way by Zabriski, who is working on the tenth floor.
"Hey!" shouts Zabriski, "what kind of perverts have you got on this job?"
"What do you mean?" asks a surprised Luigi.
"Well," replies Zabriski. "Some guy just came flying past here holding onto his prick and shouting, `Where did that asshole go?'"
Nivedano...
(Drumbeat)
(Gibberish)
Nivedano...
(Drumbeat)
Be silent.
Close your eyes.
Feel your body to be completely frozen.
Look inside with immense urgency,
straight into your very center of being.
It is just a single step,
and your center is not only your center,
it is the center of the whole existence.
We are one at the center,
we are separate on the circumference.
Deeper and deeper,
go like an arrow,
finding the very life-source of your being,
that is also the life-source of all.
Remaining at the center,
just be a witness of your body, of your mind,
because this witness
is the only phenomenon in existence
that is eternal.
Everything dies.
Only this witness is beyond life and death.
Nivedano...
(Drumbeat)
Relax,
and be a witness of the body and the mind.
You have not to do anything,
just watch, just be a mirror.
To be just an empty mirror with nothing reflected
is the greatest experience in life.
At this moment
you are in the same space as a buddha.
Inch by inch you are going deeper and deeper.
Soon the buddha will become
your twenty-four-hour experience.
It will express itself in your activities,
in your words, in your gestures,
in your silences, in your songs
and in your dances.
It will be at the very center
of all that you do, just watching.
But its watching will give a grace,
a tremendous beauty
to every action you do.
A great spontaneity will arise.
The same universe that you are acquainted with
will become tremendously beautiful.
Your witnessing will open all the doors
of mysteries and splendor.
This is a beautiful evening
and the gathering of ten thousand buddhas
makes it even more beautiful,
even more blissful, even more silent.
Invisible flowers are showering on you.
Gather as many as you can.
Soon you will be coming back,
but don't come back the same as you have gone in.
Come out transformed,
with a new light in your eyes,
with a new joy in your heart,
with a new sense of direction to your life.
Nivedano...
(Drumbeat)
Come back,
but very silently and very gracefully.
Showing your buddha-nature,
sit down for a few moments
just remembering and recollecting,
you are a buddha.
Buddha is not somewhere else
but in the very center of your being.
Okay, Maneesha?
Yes, Beloved Master.
Can we celebrate the gathering of ten thousand buddhas?
Yes, Beloved Master.
Energy Enhancement Enlightened Texts Zen The Empty Mirror
Chapters:
Osho - Talks on Zen: Ma Tzu: The Empty Mirror, Chapter 1: The mirror, WHEN NANGAKU FIRST SAW MA TZU, HE RECOGNIZED HIM BY INTUITION AS A VESSEL OF THE DHARMA at energyenhancement.org
Osho - Talks on Zen: Ma Tzu: The Empty Mirror, Chapter 1: The mirror, Question 1, ARE WE ALL, THE TEN THOUSAND BUDDHAS, POTENTIAL VESSELS OF THE DHARMA? at energyenhancement.org
Osho - Talks on Zen: Ma Tzu: The Empty Mirror, Chapter 2: Sowing seed, AFTER HIS FIRST INSTRUCTIONS FROM HIS MASTER, NANGAKU, ON THE MEANING OF THE DHARMA, MA TZU FELT AS IF HE WERE DRINKING THE MOST EXQUISITE NECTAR at energyenhancement.org
Osho - Talks on Zen: Ma Tzu: The Empty Mirror, Chapter 2: Sowing seed, Question 1, I LOVE THE EXPRESSION, 'TAKE ONE STEP TOWARDS ALLAH, AND HE WILL COME RUNNING A THOUSAND STEPS TOWARDS YOU' at energyenhancement.org
Osho - Talks on Zen: Ma Tzu: The Empty Mirror, Chapter 3: Ripe plum, ONE DAY, WHEN MA TZU WAS ON HIS WAY HOME FROM CHIANG-SI, HE STOPPED TO VISIT HIS OLD MASTER, NANGAKU at energyenhancement.org
Osho - Talks on Zen: Ma Tzu: The Empty Mirror, Chapter 3: Ripe plum, Question 1, HOW AMAZING IT WOULD BE IF YOU TURNED UP ONE EVENING IN GAUTAM THE BUDDHA AUDITORIUM, AND ALL YOU COULD SEE WAS A VAST HALL OF EMPTY MIRRORS, OR ROWS AND ROWS OF JUICY, RIPE PLUMS at energyenhancement.org
Osho - Talks on Zen: Ma Tzu: The Empty Mirror, Chapter 4: Twisted nose, ONE DAY, AS HYAKUJO WAS VISITING HIS MASTER, MA TZU, A FLOCK OF WILD GEESE FLEW OVERHEAD. MA TZU ASKED, 'WHAT ARE THEY?' at energyenhancement.org
Osho - Talks on Zen: Ma Tzu: The Empty Mirror, Chapter 4: Twisted nose, Question 1, THE STORY ABOUT MA TZU SPITTING BROUGHT HOME TO ME HOW EVERYTHING YOU DO AND SAY SEEMS TO BE ONLY FOR YOUR DISCIPLES' SAKE at energyenhancement.org
Osho - Talks on Zen: Ma Tzu: The Empty Mirror, Chapter 5: Like a cow, MA TZU HAD THREE OUTSTANDING DISCIPLES WHO ENJOYED A SPECIAL INTIMACY WITH HIM at energyenhancement.org
Osho - Talks on Zen: Ma Tzu: The Empty Mirror, Chapter 5: Like a cow, Question 1, WHO OF US HERE WOULD NOT LIKE TO 'ENJOY A SPECIAL INTIMACY' WITH OUR MASTER, TO HAVE A SPECIAL PLACE IN HIS HEART? at energyenhancement.org
Osho - Talks on Zen: Ma Tzu: The Empty Mirror, Chapter 6: The hunter, MA TZU WAS NOTED FOR HIS RESOURCEFULNESS IN FINDING EXPEDIENT MEANS OF WORKING WITH HIS DISCIPLES at energyenhancement.org
Osho - Talks on Zen: Ma Tzu: The Empty Mirror, Chapter 6: The hunter, Question 1, THERE COULD NEVER HAVE BEEN A MASTER MORE RESOURCEFUL IN FINDING EXPEDIENT MEANS OF WORKING WITH HIS DISCIPLES THAN YOU at energyenhancement.org
Osho - Talks on Zen: Ma Tzu: The Empty Mirror, Chapter 7: To the source, YAKUSAN BEGAN HIS BUDDHIST STUDIES IN THE SCHOOL OF VINAYA SO HE WAS WELL-VERSED IN SCRIPTURAL STUDIES AND ASCETICS BY THE TIME HE WAS INTRODUCED TO ZEN at energyenhancement.org
Osho - Talks on Zen: Ma Tzu: The Empty Mirror, Chapter 7: To the source, Question 1, IF ONE HAS AN AUTHENTIC INSIGHT -- NOT JUST AN INTELLECTUAL UNDERSTANDING -- IT SEEMS TO TAKE ROOT AND AFFECT THE WAY ONE IS, OF ITS OWN ACCORD: NOTHING NEEDS TO BE DONE TO PRESERVE IT at energyenhancement.org
Osho - Talks on Zen: Ma Tzu: The Empty Mirror, Chapter 8: This moment, A MONK ONCE DREW FOUR LINES IN FRONT OF MA TZU. THE TOP LINE WAS LONG AND THE REMAINING THREE WERE SHORT at energyenhancement.org
Osho - Talks on Zen: Ma Tzu: The Empty Mirror, Chapter 8: This moment, Question 1, I DON'T KNOW THE MEANING OF BODHIDHARMA'S COMING FROM THE WEST, BUT THERE DOES SEEM TO BE A SIGNIFICANCE IN HIS TAKING THE EXISTENTIAL RELIGION OF ZEN TO THE EAST, AND YOU -- SO MANY CENTURIES LATER -- BRINGING IT BACK AGAIN TO CONTEMPORARY MAN at energyenhancement.org
Osho - Talks on Zen: Ma Tzu: The Empty Mirror, Chapter 9: No ripples, A SITUATION THAT OCCURRED LAST NIGHT WAS SUCH A VIVID ILLUSTRATION FOR ME OF HOW YOU ARE -- AS WE HAVE HEARD OF MA TZU -- A LIVING TEACHING MASTER OF ZEN, A MAN OF TAO at energyenhancement.org
Osho - Talks on Zen: Ma Tzu: The Empty Mirror, Chapter 9: No ripples, ON ONE OCCASION, A MONK CALLED ON MA TZU AND ASKED HIM, 'WHO IS THE MAN WHO DOES NOT TAKE ALL DHARMAS AS HIS COMPANIONS?' at energyenhancement.org
Osho - Talks on Zen: Ma Tzu: The Empty Mirror, Chapter 10: Moon-face, MA TZU WAS ONE DAY TEACHING A MONK. HE DREW A CIRCLE ON THE GROUND AND SAID, 'IF YOU ENTER IT, I WILL STRIKE YOU; IF YOU DO NOT ENTER IT, I WILL STRIKE YOU!' at energyenhancement.org
Osho - Talks on Zen: Ma Tzu: The Empty Mirror, Chapter 10: Moon-face, Question 1, DURING THE LAST FEW WEEKS, WHENEVER YOU HAVE SAID THE WORDS, `EMPTY', OR `EMPTY HEART', OR `EMPTY MIRROR', IT HAS FELT LIKE A TRIGGER, A REMINDER THAT DOES NOT JUST TICKLE MY MIND BUT GOES RIGHT TO THAT SPACE OF EMPTINESS IN ME at energyenhancement.org