OSHO
ZEN
MA TZU: THE EMPTY MIRROR
Chapter 8: This moment
Question 1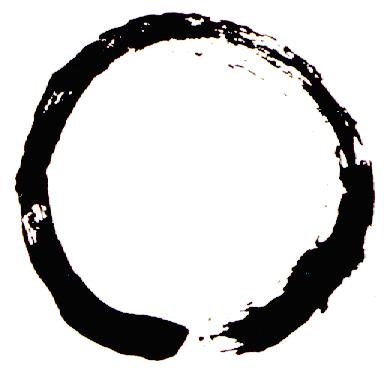 Energy Enhancement Enlightened Texts Zen The Empty Mirror
Question 1
Maneesha has asked:
OUR BELOVED MASTER,
I DON'T KNOW THE MEANING OF BODHIDHARMA'S COMING FROM THE WEST, BUT THERE DOES SEEM TO BE A SIGNIFICANCE IN HIS TAKING THE EXISTENTIAL RELIGION OF ZEN TO THE EAST, AND YOU -- SO MANY CENTURIES LATER -- BRINGING IT BACK AGAIN TO CONTEMPORARY MAN. THROUGH THE TWO OF YOU, ZEN HAS MADE A FULL CIRCLE. ARE YOU IN PARTNERSHIP WITH BODHIDHARMA?
Maneesha, that is an open secret.
It is Sardar Gurudayal Singh's time.
Sardar Gurudayal Singh has a new job as a waiter in the swank Ken's House of Pancakes. Two gentlemen have just finished their dinner, and Sardar Gurudayal Singh approaches them.
"Tea or coffee, gentlemen?" asks Sardar Gurudayal Singh.
"I will have tea," says the first man.
"Yes, I will also have tea," says the second, "but make certain the glass is clean."
A few minutes later, Sardar Gurudayal Singh returns and says, "Here we are, two teas. Now, which one of you gentlemen asked for the clean glass?"
Doctor Feelgood is at a psychiatrists' convention in New York. During one of the breaks he goes into the cafeteria. He notices a beautiful woman sitting alone in the corner, drinking coffee. She is so beautiful and attractive that Feelgood cannot resist the temptation to talk to her.
He goes up close to her and asks quietly, "Can I join you?"
The young lady shrink looks at him for a few seconds and then replies, "Why, do I look like I'm falling apart?"
Get it now?
Walter and Larry, two Australian boundary riders, are drinking beer and discussing how smart their dogs are.
"My dog Rex is so smart," says Walter, "that I can give him five instructions at once and he will carry them out, one by one."
"That's nothing!" replies Larry. "My dog Butch just needs one instruction from me, and then he anticipates the rest."
After a few more beers, Walter whistles for Rex. He tells him to run down the street, turn left at the traffic lights, go half a mile and bring back a black sheep from the field there.
Ten minutes later, Rex is back with the sheep.
"Not bad," says Larry, "but watch this!" Then he calls to Butch.
"Butch," says Larry, "I am hungry!"
Butch races away down the road until he sees a chicken shed. He digs a hole under the fence, lifts a hen off its nest, and picks up an egg from underneath it.
Then he races back to Larry, puts down the egg, picks up a small pot, races off to fetch some water, puts the pot on the fire and then drops the egg in.
Exactly three minutes after the water boils, Butch tips out the water, picks up the egg, delivers it to Larry and then stands on his head with his tail in the air.
"That is incredible!" says Walter, "but tell me -- why is he standing on his head like that, with his ass in the air?"
"Well, he's a smart dog," replies Larry. "He knows that I don't have an egg cup."
Nivedano...
(Drumbeat)
(Gibberish)
Nivedano...
(Drumbeat)
Be silent.
Close your eyes.
Feel your body to be completely frozen.
Look inwards with great urgency.
You have to reach, this very moment, to your center.
Your center is your eternity.
The moment you are at the center,
you are just a witness --
a mirror that reflects the body, the mind,
but knows perfectly well it is utterly empty.
The empty mirror...
and the doors of all the mysteries of existence
open for you.
Deeper and deeper...
Make this evening a milestone in your life.
Recognize your buddha
and then act it out twenty-four hours,
round the clock --
in every gesture, in every activity,
peacefully, gracefully,
with a watching heart, silently.
This is the very essence of religion;
all other things are only
nonessential commentaries.
The word witness contains all the scriptures.
Nivedano...
(Drumbeat)
Make it clear that you are not the body, nor the mind,
but just the watching consciousness,
the witness.
The evening is great,
and your silence has made it greater.
It is so beautiful,
and your witnessing has added
immense beauty to it.
On the whole earth at this moment, this place,
where ten thousand people are simply witnessing,
has a unique character.
In the past, many places like this used to be.
Unfortunately, those golden days are past,
but my effort is to bring those golden moments again
in the future of humanity.
You are going to be the vehicles.
Nivedano...
(Drumbeat)
Come back...
but come back as a buddha,
without any hesitation,
without any doubt.
This is the only trust I teach.
You are the buddha.
Sit down for a few moments,
just to recollect the whole experience.
The rains have come to welcome you.
What a splendor, this moment.
What a silence, this moment.
Okay, Maneesha?
Yes, Beloved Master.
Can we celebrate the ten thousand buddhas?
Yes, Beloved Master.
Energy Enhancement Enlightened Texts Zen The Empty Mirror
Chapters:
Osho - Talks on Zen: Ma Tzu: The Empty Mirror, Chapter 1: The mirror, WHEN NANGAKU FIRST SAW MA TZU, HE RECOGNIZED HIM BY INTUITION AS A VESSEL OF THE DHARMA at energyenhancement.org
Osho - Talks on Zen: Ma Tzu: The Empty Mirror, Chapter 1: The mirror, Question 1, ARE WE ALL, THE TEN THOUSAND BUDDHAS, POTENTIAL VESSELS OF THE DHARMA? at energyenhancement.org
Osho - Talks on Zen: Ma Tzu: The Empty Mirror, Chapter 2: Sowing seed, AFTER HIS FIRST INSTRUCTIONS FROM HIS MASTER, NANGAKU, ON THE MEANING OF THE DHARMA, MA TZU FELT AS IF HE WERE DRINKING THE MOST EXQUISITE NECTAR at energyenhancement.org
Osho - Talks on Zen: Ma Tzu: The Empty Mirror, Chapter 2: Sowing seed, Question 1, I LOVE THE EXPRESSION, 'TAKE ONE STEP TOWARDS ALLAH, AND HE WILL COME RUNNING A THOUSAND STEPS TOWARDS YOU' at energyenhancement.org
Osho - Talks on Zen: Ma Tzu: The Empty Mirror, Chapter 3: Ripe plum, ONE DAY, WHEN MA TZU WAS ON HIS WAY HOME FROM CHIANG-SI, HE STOPPED TO VISIT HIS OLD MASTER, NANGAKU at energyenhancement.org
Osho - Talks on Zen: Ma Tzu: The Empty Mirror, Chapter 3: Ripe plum, Question 1, HOW AMAZING IT WOULD BE IF YOU TURNED UP ONE EVENING IN GAUTAM THE BUDDHA AUDITORIUM, AND ALL YOU COULD SEE WAS A VAST HALL OF EMPTY MIRRORS, OR ROWS AND ROWS OF JUICY, RIPE PLUMS at energyenhancement.org
Osho - Talks on Zen: Ma Tzu: The Empty Mirror, Chapter 4: Twisted nose, ONE DAY, AS HYAKUJO WAS VISITING HIS MASTER, MA TZU, A FLOCK OF WILD GEESE FLEW OVERHEAD. MA TZU ASKED, 'WHAT ARE THEY?' at energyenhancement.org
Osho - Talks on Zen: Ma Tzu: The Empty Mirror, Chapter 4: Twisted nose, Question 1, THE STORY ABOUT MA TZU SPITTING BROUGHT HOME TO ME HOW EVERYTHING YOU DO AND SAY SEEMS TO BE ONLY FOR YOUR DISCIPLES' SAKE at energyenhancement.org
Osho - Talks on Zen: Ma Tzu: The Empty Mirror, Chapter 5: Like a cow, MA TZU HAD THREE OUTSTANDING DISCIPLES WHO ENJOYED A SPECIAL INTIMACY WITH HIM at energyenhancement.org
Osho - Talks on Zen: Ma Tzu: The Empty Mirror, Chapter 5: Like a cow, Question 1, WHO OF US HERE WOULD NOT LIKE TO 'ENJOY A SPECIAL INTIMACY' WITH OUR MASTER, TO HAVE A SPECIAL PLACE IN HIS HEART? at energyenhancement.org
Osho - Talks on Zen: Ma Tzu: The Empty Mirror, Chapter 6: The hunter, MA TZU WAS NOTED FOR HIS RESOURCEFULNESS IN FINDING EXPEDIENT MEANS OF WORKING WITH HIS DISCIPLES at energyenhancement.org
Osho - Talks on Zen: Ma Tzu: The Empty Mirror, Chapter 6: The hunter, Question 1, THERE COULD NEVER HAVE BEEN A MASTER MORE RESOURCEFUL IN FINDING EXPEDIENT MEANS OF WORKING WITH HIS DISCIPLES THAN YOU at energyenhancement.org
Osho - Talks on Zen: Ma Tzu: The Empty Mirror, Chapter 7: To the source, YAKUSAN BEGAN HIS BUDDHIST STUDIES IN THE SCHOOL OF VINAYA SO HE WAS WELL-VERSED IN SCRIPTURAL STUDIES AND ASCETICS BY THE TIME HE WAS INTRODUCED TO ZEN at energyenhancement.org
Osho - Talks on Zen: Ma Tzu: The Empty Mirror, Chapter 7: To the source, Question 1, IF ONE HAS AN AUTHENTIC INSIGHT -- NOT JUST AN INTELLECTUAL UNDERSTANDING -- IT SEEMS TO TAKE ROOT AND AFFECT THE WAY ONE IS, OF ITS OWN ACCORD: NOTHING NEEDS TO BE DONE TO PRESERVE IT at energyenhancement.org
Osho - Talks on Zen: Ma Tzu: The Empty Mirror, Chapter 8: This moment, A MONK ONCE DREW FOUR LINES IN FRONT OF MA TZU. THE TOP LINE WAS LONG AND THE REMAINING THREE WERE SHORT at energyenhancement.org
Osho - Talks on Zen: Ma Tzu: The Empty Mirror, Chapter 8: This moment, Question 1, I DON'T KNOW THE MEANING OF BODHIDHARMA'S COMING FROM THE WEST, BUT THERE DOES SEEM TO BE A SIGNIFICANCE IN HIS TAKING THE EXISTENTIAL RELIGION OF ZEN TO THE EAST, AND YOU -- SO MANY CENTURIES LATER -- BRINGING IT BACK AGAIN TO CONTEMPORARY MAN at energyenhancement.org
Osho - Talks on Zen: Ma Tzu: The Empty Mirror, Chapter 9: No ripples, A SITUATION THAT OCCURRED LAST NIGHT WAS SUCH A VIVID ILLUSTRATION FOR ME OF HOW YOU ARE -- AS WE HAVE HEARD OF MA TZU -- A LIVING TEACHING MASTER OF ZEN, A MAN OF TAO at energyenhancement.org
Osho - Talks on Zen: Ma Tzu: The Empty Mirror, Chapter 9: No ripples, ON ONE OCCASION, A MONK CALLED ON MA TZU AND ASKED HIM, 'WHO IS THE MAN WHO DOES NOT TAKE ALL DHARMAS AS HIS COMPANIONS?' at energyenhancement.org
Osho - Talks on Zen: Ma Tzu: The Empty Mirror, Chapter 10: Moon-face, MA TZU WAS ONE DAY TEACHING A MONK. HE DREW A CIRCLE ON THE GROUND AND SAID, 'IF YOU ENTER IT, I WILL STRIKE YOU; IF YOU DO NOT ENTER IT, I WILL STRIKE YOU!' at energyenhancement.org
Osho - Talks on Zen: Ma Tzu: The Empty Mirror, Chapter 10: Moon-face, Question 1, DURING THE LAST FEW WEEKS, WHENEVER YOU HAVE SAID THE WORDS, `EMPTY', OR `EMPTY HEART', OR `EMPTY MIRROR', IT HAS FELT LIKE A TRIGGER, A REMINDER THAT DOES NOT JUST TICKLE MY MIND BUT GOES RIGHT TO THAT SPACE OF EMPTINESS IN ME at energyenhancement.org