OSHO
ZEN
MA TZU: THE EMPTY MIRROR
Chapter 9: No ripples
Question 1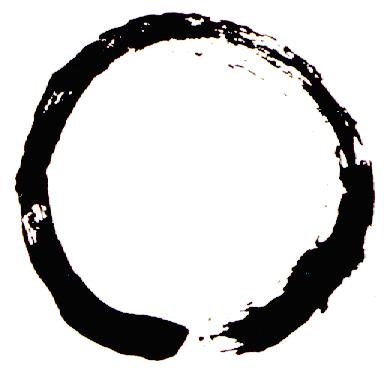 Energy Enhancement Enlightened Texts Zen The Empty Mirror
Question 1
OUR BELOVED MASTER,
A SITUATION THAT OCCURRED LAST NIGHT WAS SUCH A VIVID ILLUSTRATION FOR ME OF HOW YOU ARE -- AS WE HAVE HEARD OF MA TZU -- A LIVING TEACHING MASTER OF ZEN, A MAN OF TAO.
WHEN THE HORSE CAME TROTTING INTO THE HALL, ANYONE IN YOUR PLACE WHO WAS ANYTHING LESS THAN ENLIGHTENED WOULD HAVE BEEN DISCONCERTED TO FIND THAT THE ATTENTION HAD MOVED FROM THEM. THEY MAY HAVE FELT DISTRACTED, THROWN OFF CENTER; AFRAID OF LOOKING FOOLISH BECAUSE THEY COULD NOT SEE WHAT THE CAUSE OF THE LAUGHTER WAS.
YOU SIMPLY STOPPED TALKING AND ALLOWED EVENTS TO TAKE A NEW COURSE. YOU LOOKED SO VULNERABLE, SO INNOCENT AND UNKNOWING, IN THOSE MOMENTS. YOUR IMMENSE POWER AND EXTRAORDINARY FRAGILITY, YOUR ABSOLUTE PRESENCE AND YOUR UTTER ABSENCE WERE SO APPARENT.
THIS IS NOT REALLY A QUESTION; I JUST WANTED AN EXCUSE TO MAKE SURE THE INCIDENT DID NOT GO UNRECORDED.
This question -- which is not a question -- has created in poor Maneesha a migraine. She must have felt, how is she going to read it to me? But she is perfectly right, and she need not be worried that just for the record she has asked a question which is not a question.
In Maneesha I have found a better recorder than Ramakrishna had in Vivekananda, or even Socrates had in Plato. She records everything perfectly well, that's why she has become shy -- it is not a migraine. Tomorrow she will be here again.
There is no need to be afraid, you can ask me anything. You can give any record of events. I enjoyed last night's episode. It is not that I was annoyed, I was enjoying it so tremendously because it was such an unexpected phenomenon. I thought perhaps Kalki, the white horse, had come; because his time is close -- just twelve years more. By the end of this century Kalki is going to come. So I thought if he has come here it is a really great moment, and here there will be no need for him to make any judgments because all are sinners!
And he came a little early, because inside him was great Avirbhava, and Avirbhava's associate, Anando, and naturally inside that horse you cannot remain long. One must be feeling suffocated. So they came a little early. It was Anando who was pulling Avirbhava back, "This is not time!" -- but Avirbhava jumped in.
It would have been a great accident if the horse had fallen in two. That would have been absolutely against the tradition, and somebody would have put a case against me, that their religious feelings are hurt -- Kalki breaking down in the middle.
But they both managed perfectly well.
Now, soon I will be sending Avirbhava to find... There are coats available for lions, for tigers, for elephants. You just have to be a little patient, and don't run off the track, don't enter the crowd. In most of the circuses where you see the lions roaring, you just watch a little closely; so many lions are not available....
I have heard about one case:
A man asked for employment in a circus. The manager said, "It is a very dangerous job. One lion has died, so you will have to enter into his skin and behave like a lion; and you will be surrounded by real lions. It is a dangerous job, I make you aware from the very beginning."
He was so desperate that he accepted the job; the salary was good. But as he entered into the skin of the lion, and was led into the cage, he freaked out. There was another lion just roaring, so he started shouting, "Help me!"
The whole crowd that had gathered to see had never seen such a scene, that a lion is asking for help, in perfect English! And the other lion said to him, "You idiot! Don't freak out, otherwise we both will lose our jobs."
He used to be the headmaster, and this other fellow used to be the teacher in the school; and they had both lost their jobs.
You can find, Avirbhava, good lions, tigers, elephants, crocodiles, and all kinds of weirdos. Your Museum of Gods has to become one of the richest museums in the world. In fact there is no comparison anywhere; nobody has bothered to collect information about ancient gods, modern gods.
Today you heard the noise on the street -- it is for the elephant god. It is such a humiliation of man, that he has been forced to worship all kinds of animals. Rather than helping him to become a buddha, they are forcing him to become lower than animals. Our effort is to expose all those religions who have exploited man, insulted man, humiliated mankind.
Maneesha, your recording is perfectly good. Next time when you feel the migraine, still come. When people do two minutes' gibberish, throw away your migraine -- somebody will catch it! Just throw it far away. Everybody is trying it a double way: he is throwing his things out, and moving his hands to protect himself, because others are also throwing out all kinds of bullshit. One has to protect oneself -- just exchanging your bullshit will not help.
It is time for Sardar Gurudayal Singh.
"Oh, it is such a sad story," sobs Jablonski into his beer at the Fried Fisherman pub.
"What is the matter?" asks his pal, Klopski.
"It is my kid, Albert," says Jablonski. "For years, day after day, little Albert and his dog went to school together, until, sadly, the day came when they had to part."
"What happened?" exclaims Klopski.
"Well," says Jablonski, "the dog graduated!"
It is that fateful night, when Jesus has been nailed to the cross. He has been up there for about five hours, when he looks down with surprise.
"No! No!" he shouts. "Get away, get away!"
But it does no good.
Then he starts really freaking out. He screams again, "GO AWAY!"
But it does not work.
The cross starts shaking and leaning, and, as it falls over, Jesus cries, "Fucking beavers!"
Doctor Skinbag's patients keep calling him in the middle of the night. So, one weekend, he has a talk with his wife, Sally.
"Listen," says Skinbag, "I am completely worn out. I need some peace and quiet. If any of my patients call, just tell them that I am out of town at a medical meeting."
That night, the phone rings at two o'clock. Sally Skinbag answers it, and tells the caller that Doctor Skinbag is out of town.
"But, Mrs. Skinbag, my grandad is coughing and spluttering, and I don't know what to do!" says Mrs. Klutz, the caller.
"Just a minute," says Sally, covering the phone, and asking Doctor Skinbag what to tell Mrs. Klutz.
"Tell her to put the old guy into his iron lung," says Skinbag.
"Mrs. Klutz," says Sally, into the phone, "put your grandad into the iron lung."
"Oh, thank you, Mrs. Skinbag," replies Mrs. Klutz, "but for how long?"
"Just a minute," says Sally, as she turns to Skinbag again.
"Tell her for half an hour," says Skinbag.
"Put him in for half an hour," repeats Sally into the phone.
"Oh, thank you," replies Mrs. Klutz. "But I just have one more question for you. Is that guy you are in bed with also a doctor?"
Old lady Muffet's proudest possession is a beautiful white Persian cat named Conrad. But Grandma Muffet notices that Conrad has been missing for two days. When she goes to the freezer that night for dinner, she nearly dies of shock. There is Conrad, sitting on a plate, frozen solid.
Grandma frantically calls her vet, Doctor Ratso, and asks what she should do.
"There is still a chance to save the poor animal," says Dr. Ratso. "Give it two teaspoons of gasoline."
With trembling hands, Grandma Muffet cracks open Conrad's frozen lips, and carefully spoons in the doctor's strange prescription.
The seconds tick by, and nothing happens.
Grandma is just about to give up hope, when suddenly the cat's eyes pop open, it lets out an ear-piercing scream, and flies across the room at three hundred miles an hour.
It runs over all the furniture, scratches up and down the walls, and dashes across the ceiling. The cat streaks around the apartment like a furious hurricane, then suddenly stops dead in its tracks -- not moving a muscle.
Quickly, Grandma phones Dr. Ratso again.
"What do you think happened?" she cries.
"Simple," replies Ratso. "He just ran out of gas!"
Nivedano...
(Drumbeat)
(Gibberish)
Nivedano...
(Drumbeat)
Be silent.
Close your eyes.
Feel your body to be frozen.
Look inwards with absolute urgency,
as if this is the moment of life and death.
Without a total urgency, you cannot reach
to the innermost center of your being.
Remember, there may be no other time;
this may be the last moment.
Deeper and deeper, without any fear,
move into the center like an arrow.
It is your own life-source,
and it is also the life-source of the whole universe.
This is the ultimate home --
the buddha, the empty mirror of Ma Tzu.
Just be a witness, a clean mirror reflecting everything
without any judgment.
To make it more clear, Nivedano...
(Drumbeat)
Relax,
and see that your body is not you,
your mind is not you,
you are just a witness.
This witness I have called the mirror.
This is your eternity,
this is your ultimate nature of buddhahood.
Once you have tasted it,
once you have walked the path to the life stream,
you will never be the same again.
Finally you have to awaken as a perfect buddha.
To the eyes of a buddha,
the whole existence becomes enlightened.
The green of the trees become greener,
the fragrance of the roses takes a new nuance,
the full moon in the night reflects in your mirror
without creating any ripples.
The whole of life becomes a festival,
a ceremony, a rejoicing.
This evening and this silence
make it a beautiful experience.
You are all dissolved
into one oceanic consciousness;
separation is forgotten, oneness is remembered.
Carry this ecstasy, this drunkenness,
twenty-four hours around the clock.
Except this there is no other religion.
Nivedano...
(Drumbeat)
Now come back,
but come back as a buddha,
without any hesitation,
silently and peacefully,
with the grace and beauty of a buddha.
Just recollect the experience.
You have to live it moment to moment,
day and night,
speaking or in silence,
working or resting;
but the buddha remains
a constant undercurrent in you.
Then you don't need any morality,
you don't need any religion,
you don't need anything.
You have got the very key --
the master key --
that opens the doors
of all the mysteries of existence.
Okay, Maneesha, care of Anando?
Yes, Beloved Master.
Can we celebrate the ten thousand buddhas?
Yes, Beloved Master.
Energy Enhancement Enlightened Texts Zen The Empty Mirror
Chapters:
Osho - Talks on Zen: Ma Tzu: The Empty Mirror, Chapter 1: The mirror, WHEN NANGAKU FIRST SAW MA TZU, HE RECOGNIZED HIM BY INTUITION AS A VESSEL OF THE DHARMA at energyenhancement.org
Osho - Talks on Zen: Ma Tzu: The Empty Mirror, Chapter 1: The mirror, Question 1, ARE WE ALL, THE TEN THOUSAND BUDDHAS, POTENTIAL VESSELS OF THE DHARMA? at energyenhancement.org
Osho - Talks on Zen: Ma Tzu: The Empty Mirror, Chapter 2: Sowing seed, AFTER HIS FIRST INSTRUCTIONS FROM HIS MASTER, NANGAKU, ON THE MEANING OF THE DHARMA, MA TZU FELT AS IF HE WERE DRINKING THE MOST EXQUISITE NECTAR at energyenhancement.org
Osho - Talks on Zen: Ma Tzu: The Empty Mirror, Chapter 2: Sowing seed, Question 1, I LOVE THE EXPRESSION, 'TAKE ONE STEP TOWARDS ALLAH, AND HE WILL COME RUNNING A THOUSAND STEPS TOWARDS YOU' at energyenhancement.org
Osho - Talks on Zen: Ma Tzu: The Empty Mirror, Chapter 3: Ripe plum, ONE DAY, WHEN MA TZU WAS ON HIS WAY HOME FROM CHIANG-SI, HE STOPPED TO VISIT HIS OLD MASTER, NANGAKU at energyenhancement.org
Osho - Talks on Zen: Ma Tzu: The Empty Mirror, Chapter 3: Ripe plum, Question 1, HOW AMAZING IT WOULD BE IF YOU TURNED UP ONE EVENING IN GAUTAM THE BUDDHA AUDITORIUM, AND ALL YOU COULD SEE WAS A VAST HALL OF EMPTY MIRRORS, OR ROWS AND ROWS OF JUICY, RIPE PLUMS at energyenhancement.org
Osho - Talks on Zen: Ma Tzu: The Empty Mirror, Chapter 4: Twisted nose, ONE DAY, AS HYAKUJO WAS VISITING HIS MASTER, MA TZU, A FLOCK OF WILD GEESE FLEW OVERHEAD. MA TZU ASKED, 'WHAT ARE THEY?' at energyenhancement.org
Osho - Talks on Zen: Ma Tzu: The Empty Mirror, Chapter 4: Twisted nose, Question 1, THE STORY ABOUT MA TZU SPITTING BROUGHT HOME TO ME HOW EVERYTHING YOU DO AND SAY SEEMS TO BE ONLY FOR YOUR DISCIPLES' SAKE at energyenhancement.org
Osho - Talks on Zen: Ma Tzu: The Empty Mirror, Chapter 5: Like a cow, MA TZU HAD THREE OUTSTANDING DISCIPLES WHO ENJOYED A SPECIAL INTIMACY WITH HIM at energyenhancement.org
Osho - Talks on Zen: Ma Tzu: The Empty Mirror, Chapter 5: Like a cow, Question 1, WHO OF US HERE WOULD NOT LIKE TO 'ENJOY A SPECIAL INTIMACY' WITH OUR MASTER, TO HAVE A SPECIAL PLACE IN HIS HEART? at energyenhancement.org
Osho - Talks on Zen: Ma Tzu: The Empty Mirror, Chapter 6: The hunter, MA TZU WAS NOTED FOR HIS RESOURCEFULNESS IN FINDING EXPEDIENT MEANS OF WORKING WITH HIS DISCIPLES at energyenhancement.org
Osho - Talks on Zen: Ma Tzu: The Empty Mirror, Chapter 6: The hunter, Question 1, THERE COULD NEVER HAVE BEEN A MASTER MORE RESOURCEFUL IN FINDING EXPEDIENT MEANS OF WORKING WITH HIS DISCIPLES THAN YOU at energyenhancement.org
Osho - Talks on Zen: Ma Tzu: The Empty Mirror, Chapter 7: To the source, YAKUSAN BEGAN HIS BUDDHIST STUDIES IN THE SCHOOL OF VINAYA SO HE WAS WELL-VERSED IN SCRIPTURAL STUDIES AND ASCETICS BY THE TIME HE WAS INTRODUCED TO ZEN at energyenhancement.org
Osho - Talks on Zen: Ma Tzu: The Empty Mirror, Chapter 7: To the source, Question 1, IF ONE HAS AN AUTHENTIC INSIGHT -- NOT JUST AN INTELLECTUAL UNDERSTANDING -- IT SEEMS TO TAKE ROOT AND AFFECT THE WAY ONE IS, OF ITS OWN ACCORD: NOTHING NEEDS TO BE DONE TO PRESERVE IT at energyenhancement.org
Osho - Talks on Zen: Ma Tzu: The Empty Mirror, Chapter 8: This moment, A MONK ONCE DREW FOUR LINES IN FRONT OF MA TZU. THE TOP LINE WAS LONG AND THE REMAINING THREE WERE SHORT at energyenhancement.org
Osho - Talks on Zen: Ma Tzu: The Empty Mirror, Chapter 8: This moment, Question 1, I DON'T KNOW THE MEANING OF BODHIDHARMA'S COMING FROM THE WEST, BUT THERE DOES SEEM TO BE A SIGNIFICANCE IN HIS TAKING THE EXISTENTIAL RELIGION OF ZEN TO THE EAST, AND YOU -- SO MANY CENTURIES LATER -- BRINGING IT BACK AGAIN TO CONTEMPORARY MAN at energyenhancement.org
Osho - Talks on Zen: Ma Tzu: The Empty Mirror, Chapter 9: No ripples, A SITUATION THAT OCCURRED LAST NIGHT WAS SUCH A VIVID ILLUSTRATION FOR ME OF HOW YOU ARE -- AS WE HAVE HEARD OF MA TZU -- A LIVING TEACHING MASTER OF ZEN, A MAN OF TAO at energyenhancement.org
Osho - Talks on Zen: Ma Tzu: The Empty Mirror, Chapter 9: No ripples, ON ONE OCCASION, A MONK CALLED ON MA TZU AND ASKED HIM, 'WHO IS THE MAN WHO DOES NOT TAKE ALL DHARMAS AS HIS COMPANIONS?' at energyenhancement.org
Osho - Talks on Zen: Ma Tzu: The Empty Mirror, Chapter 10: Moon-face, MA TZU WAS ONE DAY TEACHING A MONK. HE DREW A CIRCLE ON THE GROUND AND SAID, 'IF YOU ENTER IT, I WILL STRIKE YOU; IF YOU DO NOT ENTER IT, I WILL STRIKE YOU!' at energyenhancement.org
Osho - Talks on Zen: Ma Tzu: The Empty Mirror, Chapter 10: Moon-face, Question 1, DURING THE LAST FEW WEEKS, WHENEVER YOU HAVE SAID THE WORDS, `EMPTY', OR `EMPTY HEART', OR `EMPTY MIRROR', IT HAS FELT LIKE A TRIGGER, A REMINDER THAT DOES NOT JUST TICKLE MY MIND BUT GOES RIGHT TO THAT SPACE OF EMPTINESS IN ME at energyenhancement.org