OSHO
ZEN
NO MIND: THE FLOWERS OF ETERNITY
Chapter 10: When I call you my friends, I mean it
Question 1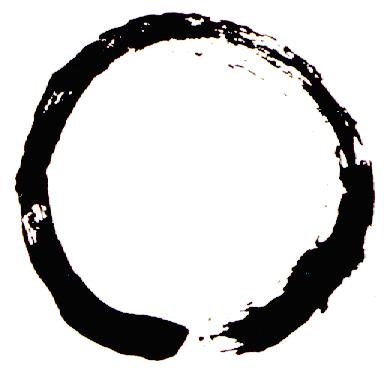 Energy Enhancement Enlightened Texts Zen No Mind: The FLowers of Eternity
Question 1
Maneesha has asked a question:
BELOVED ZORBA THE BUDDHA,
YOU ADDRESS US AS "MY BELOVED FRIENDS." CAN WE REALLY BE YOUR FRIENDS OR DO YOU CALL US SUCH OUT OF YOUR GENEROSITY OF HEART?
Maneesha, "generosity of heart" will be a humiliation to you, it will be insulting. When I call you my friends, I mean it.
I would have loved to call you something even better, but English does not have something better. Urdu has it: Mehre mehbub -- My Love, My Beloved One.
Remember the words -- Mehre mehbub.
I say to you, My Friends, My Loves, My Beloved Ones. I mean it. It is not generosity of the heart. Do you understand me? Generosity of the heart will be insulting to you, and I cannot insult you in any way. I love you. Mehre mehbub.
It is time for Sardar Gurudayal Singh.
Mrs. Feigenbaum is having a nap one afternoon when she is awoken by the sounds of loud banging and groaning from downstairs. She creeps fearfully to the staircase and looks over. In the hallway below, she spies her seven-year-old son, Rubin, with a sex manual in his hand. He is standing on the head of six-year-old Ruthie from next door. Both of the kids are naked.
"I don't understand what has gone wrong," says Rubin. "This book says, `Take off your clothes.' We did that. Then it says, `The man gets on top of the woman.' I did that" -- he's standing on her head! -- "`The man gets on top of the woman.' I did that. Where's all the fun in it?"
"I don't know," replies Ruthie, "all I know is, I have got a headache!"
Newton Hooton goes into the "Hog on Ice" restaurant and orders a glass of water. As Walter the waiter puts the glass on the table, Newton picks it up and throws it in his face.
"Ah! I am terribly sorry," says Newton. "I suffer from a rare tropical disease called the `Heebie Jeebies' and it makes me do all sorts of weird things. Of course I am always really embarrassed later."
"Well, that's okay," says Walter, drying his face. "But I think you ought to go and see my psychiatrist friend, Doctor Feelgood."
A few weeks later, Newton Hooton comes back into the "Hog On Ice" and orders a glass of water from Walter. Walter brings the water and places it in front of Newton, and gets the water thrown right back into his face.
"I told you to go and see a shrink!" shouts the waiter.
"I did," replies Newton.
"Well, it didn't do any good, did it?" rages Walter.
"Yes it did," replies Newton, "because now I don't feel at all embarrassed!"
Rabbi Nussbaum and Rabbi Feldman go to the tailor shop owned by Marcus Pinkus and request two black suits. Pinkus hands each rabbi a suit.
"Are you sure these are black and not midnight blue?" asks Rabbi Nussbaum, peering closely at the material.
"Absolutely black, fit for a rabbi!" replies Marcus Pinkus. "Not a trace of blue."
So the two rabbis buy the suits and start to walk up the street.
"You know," says Rabbi Feldman, "I'm a bit worried that these suits from Marcus Pinkus aren't really black."
Just then, two nuns approach.
"Quick!" says Nussbaum. "Open the package and compare the suit to the nuns' habit. Nuns always wear pure black, so we'll know for sure!"
Feldman takes out the coat and, as the nuns walk by, he says, "Sister, could you tell me what time it is?"
As she looks at her watch, Feldman quickly places the coat next to her shoulder to make the comparison.
When the nuns reach the convent, the Mother Superior asks if they have anything to report.
"Yes," says one. "We met two men who looked like Jews but who spoke Latin."
"Latin?" asks the Mother Superior. "Since when do Jews speak Latin?"
"Well," says the nun, "I clearly heard one of them exclaim, `Marcus Pinkus Fucktus!'"
Nivedano...
(Drumbeat)
(Gibberish)
Nivedano...
(Drumbeat)
Be silent. Close your eyes. Feel your body to be completely frozen.
This is the right moment to look inwards -- with your total life force, total consciousness. With an urgency as if this moment is going to be the last moment of your life. With such urgency, it takes just a split second to reach to the center, and at the center you are the buddha.
This beautiful moment...
Ten thousand buddhas utterly silent
and centered in themselves...
Just witnessing that the body is not your being, the mind is not you. Your only quality, your eternal quality is that of a witness. And when I say you are a buddha, I simply mean you are a witness. This witnessing brings the spring into your being.
To make it more clear,
Nivedano...
(Drumbeat)
Relax.
Rest.
Just keep watching, witnessing.
Slowly slowly, your consciousnesses merge and the Buddha Auditorium becomes a lake without any ripples -- of pure awareness, consciousness, witnessing.
And in the depth of your being arises the spring.
Such a cool, fragrant breeze.
Flowers and flowers all around --
flowers of eternity,
flowers of love,
flowers of immortality.
Collect as many as you can, and persuade the buddha to come along with you.
The buddha is nobody's monopoly. It is nobody's copyright. It is everybody's innermost being. You don't have to be a Buddhist to be a buddha. To be a buddha transcends all concepts of religions; it is everybody's birthright. Persuade it to come along with you, to your daily activities, so everything in your life becomes a meditation, a grace, a beauty, a benediction.
Nivedano...
(Drumbeat)
Come back, remembering you are a buddha. Remembering the grace, the beauty, the silence. Sit for a few moments just to recollect the golden path that you have traveled just now.
And in your day-to-day life remember as much as possible -- without creating any tension and anxiety, in a relaxed and restful way -- that your every act becomes the act of one who is awakened, of one who has tasted his innermost being.
I want thousands of buddhas around the world, and not a single Buddhist.
I teach you the buddha, but not Buddhism. I hate all `isms', all religions. My love is for your eternity, your immortal being.
I have called that immortal being within you, "Mehre mehbub" -- My Love, My Friend, My Beloved One.
Okay, Maneesha?
Yes, Zorba The Buddha.
Next: Chapter 11: Only creation shows your power
Energy Enhancement Enlightened Texts Zen No Mind: The FLowers of Eternity
Chapters:
Osho - Talks on Zen: No Mind: The Flowers of Eternity, Chapter 1: To create a few more rainbows, ON A CERTAIN DAY, ONCE A MONK WAS ASKED BY KYOZAN, 'WHERE HAVE YOU COME FROM?' TO WHICH THE MONK REPLIED, 'FROM YUSHU.' KYOZAN THEN ASKED HIM, 'I'D LIKE TO KNOW SOMETHING INTERESTING ABOUT YUSHU; WHAT'S THE PRICE OF RICE THERE?' at energyenhancement.org
Osho - Talks on Zen: No Mind: The Flowers of Eternity, Chapter 1: To create a few more rainbows, Question 1, WE HAVE HEARD YOU HAVE BEEN VERY SICK. WOULD YOU LIKE TO TALK ABOUT IT? at energyenhancement.org
Osho - Talks on Zen: No Mind: The Flowers of Eternity, Chapter 2: An assembly of two buddhas, ON ONE OCCASION WHEN A MONK ASKED KYOZAN THE MEANING OF BODHIDHARMA COMING FROM THE WEST, KYOZAN DREW A CIRCLE IN THE AIR AND PUT THE CHARACTER FOR BUDDHA INSIDE IT. THIS LEFT THE MONK WITHOUT WORDS at energyenhancement.org
Osho - Talks on Zen: No Mind: The Flowers of Eternity, Chapter 2: An assembly of two buddhas, Question 1, GAUTAMA THE BUDDHA DIED BY POISONING. YOU HAVE SURVIVED IN SPITE OF BEING POISONED. IS THERE ANY CONNECTION BETWEEN THE TWO? IS THERE A PARTICULAR SIGNIFICANCE IN THE TIMING OF YOUR DECLARATION THAT GAUTAMA BUDDHA IS LIVING ON IN YOU? at energyenhancement.org
Osho - Talks on Zen: No Mind: The Flowers of Eternity, Chapter 3: A meeting of two rivers, ONCE KAKUSAN WENT TO SEE KYOZAN. RAISING HIS FOOT, KAKUSAN SAID, 'THE TWENTY-EIGHT INDIAN PATRIARCHS WERE LIKE THIS, AND THE SIX PATRIARCHS OF THE COUNTRY OF T'ANG WERE LIKE THIS, AND YOU ARE LIKE THIS, AND I AM LIKE THIS!' at energyenhancement.org
Osho - Talks on Zen: No Mind: The Flowers of Eternity, Chapter 3: A meeting of two rivers, Question 1, DID GAUTAMA'S CONSCIOUSNESS ENTER YOU AT YOUR CONCEPTION OR IS IT THAT OVER THE YEARS HIS CONSCIOUSNESS HAS GRADUALLY BECOME SUFFUSED WITH YOU? IS IT TRUE THAT KRISHNAMURTI WAS A CANDIDATE FOR THE MAITREYA, BUT MISSED? at energyenhancement.org
Osho - Talks on Zen: No Mind: The Flowers of Eternity, Chapter 4: In your eyes is the hope of the world, ONE DAY WHEN ISAN AND THE MONKS WERE ENGAGED IN PICKING TEA LEAVES, ISAN CALLED TO KYOZAN, 'ALL DAY I HAVE HEARD YOUR VOICE AND NOT SEEN YOU.' KYOZAN, INSTEAD OF SAYING ANYTHING, SHOOK A TEA PLANT at energyenhancement.org
Osho - Talks on Zen: No Mind: The Flowers of Eternity, Chapter 4: In your eyes is the hope of the world, Question 1, IS IT NOT A PARADOX THAT YOU -- WHO MUST BE THE MOST TRULY INDIVIDUALISTIC OF BEINGS -- HAVE PROVED ALSO TO BE THE PUREST MEDIUM FOR ANOTHER? at energyenhancement.org
Osho - Talks on Zen: No Mind: The Flowers of Eternity, Chapter 5: I am just myself, CHOSA WAS A DISCIPLE OF NANSEN AND A CONTEMPORARY OF TOKUSAN, RINZAI AND ISAN. ONE DAY CHOSA WENT FOR A WALK AND WHEN HE RETURNED TO THE GATE, THE HEAD MONK ASKED HIM, 'OSHO, WHERE HAVE YOU BEEN STROLLING?' at energyenhancement.org
Osho - Talks on Zen: No Mind: The Flowers of Eternity, Chapter 5: I am just myself, Question 1, SINCE YOU BECAME A HOST FOR GAUTAMA THE BUDDHA, YOU SEEM QUITE DIFFERENT TO ME, AND MEDITATING IN YOUR PHYSICAL PRESENCE IS ALSO DIFFERENT. IT IS NOT JUST THE IMPACT OF SEEING YOU AGAIN AFTER AN ABSENCE, BECAUSE THE FEELING HAS NOT DIMINISHED WITH TIME; NOR IS IT JUST MY FANTASY, BECAUSE OTHERS FEEL THE SAME WAY at energyenhancement.org
Osho - Talks on Zen: No Mind: The Flowers of Eternity, Chapter 6: My change has taken me higher, ONCE A DISCIPLE OF MA TZU, CALLED IKAN, WAS ASKED BY A MONK, 'HAS THE DOG THE BUDDHA-NATURE OR NOT?' at energyenhancement.org
Osho - Talks on Zen: No Mind: The Flowers of Eternity, Chapter 6: My change has taken me higher, Question 1, APPARENTLY THE 'AKASHIC DAILY CHRONICLE' NEWSPAPER RAN AN INTERVIEW WITH GAUTAMA. AS A RESULT, KRISHNA AND CHRIST ARE PACKING THEIR BAGS FOR THEIR SECOND COMING -- DESTINATION, POONA at energyenhancement.org
Osho - Talks on Zen: No Mind: The Flowers of Eternity, Chapter 7: The world of the gurus has ended, ONCE, AFTER DAIJI HAD BECOME AN ENLIGHTENED MASTER, HE SAID TO HIS MONKS, 'I'M NOT GOING TO EXPLAIN ANY MORE DEBATES; YOU KNOW, IT'S JUST A DISEASE' at energyenhancement.org
Osho - Talks on Zen: No Mind: The Flowers of Eternity, Chapter 7: The world of the gurus has ended, Question 1, WITH OR WITHOUT ANYONE ELSE IN RESIDENCE IN YOU, WHATEVER NAME WE KNOW YOU BY, YOU ARE INFINITELY PRECIOUS TO US. AS KATUE ISHIDA SAID OF YOU, 'WE MUST PROTECT THIS MAN.' HOW CAN WE BEST DO THAT? at energyenhancement.org
Osho - Talks on Zen: No Mind: The Flowers of Eternity, Chapter 8: Truth has no history, A MONK CAME TO SEE MASTER DAIZUI, AND SAID TO HIM, 'MOUNT GOTAI AND MOUNT DAIZUI -- WHAT ARE THEY LIKE? HOW IS MOUNT DAIZUI?' at energyenhancement.org
Osho - Talks on Zen: No Mind: The Flowers of Eternity, Chapter 8: Truth has no history, Question 1, DURING THE PERIOD OF YOUR BEING UNWELL, MANY OF US DECIDED TO MEDITATE AT THE EVENING VIDEO at energyenhancement.org
Osho - Talks on Zen: No Mind: The Flowers of Eternity, Chapter 9: Be ready to be chopped, MAYOKU CAME TO SHOKEI CARRYING HIS BELL STAFF WITH HIM. HE CIRCUMNAVIGATED SHOKEI'S SEAT THREE TIMES, SHOOK HIS STAFF, RINGING THE BELLS, STUCK THE STAFF IN THE GROUND, AND THEN STOOD UP STRAIGHT at energyenhancement.org
Osho - Talks on Zen: No Mind: The Flowers of Eternity, Chapter 9: Be ready to be chopped, Question 1, WHAT IS IT TO BE 'GROWN UP?' at energyenhancement.org
Osho - Talks on Zen: No Mind: The Flowers of Eternity, Chapter 10: When I call you my friends, I mean it, A NON-BUDDHIST SCHOLAR, MEETING MASTER DAIZUI, GAVE HIM A BOWL. A MONK OBSERVING THIS ASKED DAIZUI, 'WHAT DID YOU USE BEFORE HE PRESENTED YOU WITH THE BOWL?' at energyenhancement.org
Osho - Talks on Zen: No Mind: The Flowers of Eternity, Chapter 10: When I call you my friends, I mean it, Question 1, YOU ADDRESS US AS 'MY BELOVED FRIENDS.' CAN WE REALLY BE YOUR FRIENDS OR DO YOU CALL US SUCH OUT OF YOUR GENEROSITY OF HEART? at energyenhancement.org
Osho - Talks on Zen: No Mind: The Flowers of Eternity, Chapter 11: Only creation shows your power, WHEN KOKO, A DISCIPLE OF JOSHU, WENT TO SEE MASTER HOGEN, HE WAS ASKED WHERE HE HAD BEEN RECENTLY at energyenhancement.org
Osho - Talks on Zen: No Mind: The Flowers of Eternity, Chapter 11: Only creation shows your power, Question 1, YOU REFERRED TO THE MAHABODHI SABHA BUDDHISTS AS BIGOTED AND PREJUDICED. THEY HAVE ALSO, IN ESSENCE, DICTATED TO GAUTAMA AND TO YOU HOW YOU BOTH SHOULD BEHAVE. ARE BIGOTRY, PREJUDICE AND DICTATORIAL ATTITUDES ALL PART OF THE SAME SYNDROME? at energyenhancement.org
Osho - Talks on Zen: No Mind: The Flowers of Eternity, Chapter 12: Nothing to choose, nothing to discard, WHEN HE FIRST MET SEKITO, HO KOJI ASKED, 'WHO IS HE THAT IS INDEPENDENT OF ALL THINGS?' BEFORE HE COULD FINISH HIS QUESTION, SEKITO COVERED KOJI'S MOUTH WITH HIS HAND at energyenhancement.org
Osho - Talks on Zen: No Mind: The Flowers of Eternity, Chapter 12: Nothing to choose, nothing to discard, Question 1, YOU SPOKE THE OTHER NIGHT OF AMERICA -- OF ITS BEING BLOODTHIRSTY AND DESTRUCTIVE. WHAT IS THE APPEAL OF DESTRUCTION OVER CREATION? at energyenhancement.org