OSHO
ZEN
NO MIND: THE FLOWERS OF ETERNITY
Chapter 4: In your eyes is the hope of the world
Question 1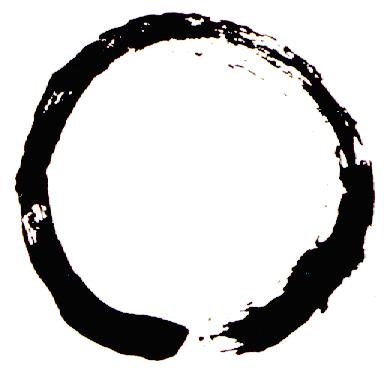 Energy Enhancement Enlightened Texts Zen No Mind: The FLowers of Eternity
Question 1
Maneesha has asked a question.
BELOVED BUDDHA,
IS IT NOT A PARADOX THAT YOU -- WHO MUST BE THE MOST TRULY INDIVIDUALISTIC OF BEINGS -- HAVE PROVED ALSO TO BE THE PUREST MEDIUM FOR ANOTHER?
Maneesha, I am not the medium for anyone. Gautam Buddha is just my guest. It does not in any way interfere with my individuality. He knows it, there is no need to say it. He is not the man to interfere. He himself is one of the greatest individualists. That's why meeting with him is almost like meeting with oneself.
I am not anybody's medium. I have just found another companion, a tremendous force to help you. Now the caravan is not only to depend on my insights. Now my insights will also be supported by the greatest human being, Gautam Buddha.
And his choice to be my guest is simply because what he has known I have known, what he has become I have become. There is such a deep synchronicity that it is only in language I can say there is a division between the host and the guest. But in existential terms, the host and guest have become one. When two unbounded souls meet, it is a merger. It is just a merger like a river descending deep into the ocean and disappearing.
... Tonight, I will not take away Sardar Gurudayal Singh's time. He was kind enough yesterday.
Father Finger meets his arch-enemy, Rabbi Horowitz, on the street.
"Last night," says Father Finger, "I dreamt that I was in Jewish heaven. Man, Jewish heaven was a mess! Everybody was yelling and screaming, and eating, and waving their arms in the air; people were fighting about money -- all kinds of chaos, and the noise was deafening."
"Well," replies Rabbi Horowitz, "that's strange. Last night I had a dream that I went to Christian heaven, but it was very different. Beautiful flowers everywhere, beautiful architecture, wide open streets, such peace and quiet all around."
"And the people?" asks Father Finger proudly.
"People?" answers the rabbi. "What people?"
It is another day at the elementary school and Mr. Smell, the teacher, is giving the class a test before he lets them go home.
"Now, Albert," says Smell, "can you give me the names of three fruits?"
"No," says Albert, looking out of the window. "I don't eat fruit."
"Okay, smart-ass," snaps Smell, "for that you can stay after class and do extra homework."
But after class, Smell calls Albert over and makes a deal with him. "Listen, Albert," he says, "if you take this letter to your sister, Ruby, I will let you go home, and you can tell me the three fruits tomorrow."
"Okay," shrugs Albert, taking the letter. But on his way home, he sneaks a look inside the letter and it reads: "Ruby, meet me at five o'clock behind the church."
So Albert delivers the letter to Ruby, his sister, and then at five o'clock he waits behind the church, and watches the secret meeting.
The next day in school Mr. Smell asks, "Okay, Albert, can you recite a sentence with three fruits in it?"
"Sure," says Albert. "If I catch you one more time putting your fat banana into my sister's peach, I'm going to kick you in your little pink plums!"
Gilbert Gurgle, who is seventy years old, is getting married for the sixth time. As he waits at the church door for the wedding to begin, he thinks of all the music played at his previous marriages.
The first time, he had been twenty years old. The band played: "There'll Be A Hot Time In The Old Town Tonight!"
When he got married the second time, at the age of thirty, it was to the tune: "If You've Got The Money, Honey, I've Got The Time."
At forty, they played the song: "Now and Then."
At fifty, it was: "I Don't Get Around Much Anymore."
When he reached sixty, marrying the fifth time, the music was: "The Thrill Is Gone."
His thoughts are interrupted as the church organ starts to play. Gilbert wobbles down the aisle to the tune of Michael Jackson's hit song: "Beat It!"
Now, Nivedano, beat it!
(Drumbeat)
(Gibberish)
Nivedano...
(Drumbeat)
Be silent. Close your eyes. Feel your body to be completely frozen.
This is the moment to look inwards with your total consciousness, and with an urgency as if this is the last moment of your life. Without such urgency and totality nobody has ever become enlightened. It is not a question of time, it is a question of deepening consciousness.
Deeper and deeper. Don't hold anything, because at the deepest center of your being you are going to encounter your real being, the buddha.
Just remember one thing: the only quality the buddha has is that of witnessing.
Remain centered and witness that you are not the body, you are not the mind, you are simply a witness.
To make it clear,
Nivedano...
(Drumbeat)
Relax, and remember, remain centered in your witnessing.
It is here you will find the buddha.
It is here you will find the eternal fire.
It is here that your splendor is hidden.
The night was beautiful in itself, but the ten thousand buddhas melting into a lake of consciousness have made it majestic, a miracle.
There is no other miracle than becoming a buddha. The whole existence will rejoice with you. The trees will sing in their silence; the stars will dance in faraway skies, and invisible flowers will shower on you.
This moment is a historical moment. For centuries there has not been such a gathering.
Collect as many flowers and fragrances as possible, and persuade the buddha to come with you.
You have to be both -- the subject and the use. Your buddha is not something to be worshipped; your buddha has to chop wood and carry water from the well. Your buddha has to become your very breathing, your very heartbeat -- in all your actions the same grace, in your words the same poetry. Even your walking will become a dancing.
Nivedano...
(Drumbeat)
Come back, but come back with great grace, with great beauty, with the silence of a buddha. Sit down for a few moments just to recollect the golden path you have been on, reaching to your very center.
And around the clock remember to remain a witness, and soon you will be filled with what I have been calling the buddha.
Okay, Maneesha?
Yes, Buddha.
Next: Chapter 5: I am just myself
Energy Enhancement Enlightened Texts Zen No Mind: The FLowers of Eternity
Chapters:
Osho - Talks on Zen: No Mind: The Flowers of Eternity, Chapter 1: To create a few more rainbows, ON A CERTAIN DAY, ONCE A MONK WAS ASKED BY KYOZAN, 'WHERE HAVE YOU COME FROM?' TO WHICH THE MONK REPLIED, 'FROM YUSHU.' KYOZAN THEN ASKED HIM, 'I'D LIKE TO KNOW SOMETHING INTERESTING ABOUT YUSHU; WHAT'S THE PRICE OF RICE THERE?' at energyenhancement.org
Osho - Talks on Zen: No Mind: The Flowers of Eternity, Chapter 1: To create a few more rainbows, Question 1, WE HAVE HEARD YOU HAVE BEEN VERY SICK. WOULD YOU LIKE TO TALK ABOUT IT? at energyenhancement.org
Osho - Talks on Zen: No Mind: The Flowers of Eternity, Chapter 2: An assembly of two buddhas, ON ONE OCCASION WHEN A MONK ASKED KYOZAN THE MEANING OF BODHIDHARMA COMING FROM THE WEST, KYOZAN DREW A CIRCLE IN THE AIR AND PUT THE CHARACTER FOR BUDDHA INSIDE IT. THIS LEFT THE MONK WITHOUT WORDS at energyenhancement.org
Osho - Talks on Zen: No Mind: The Flowers of Eternity, Chapter 2: An assembly of two buddhas, Question 1, GAUTAMA THE BUDDHA DIED BY POISONING. YOU HAVE SURVIVED IN SPITE OF BEING POISONED. IS THERE ANY CONNECTION BETWEEN THE TWO? IS THERE A PARTICULAR SIGNIFICANCE IN THE TIMING OF YOUR DECLARATION THAT GAUTAMA BUDDHA IS LIVING ON IN YOU? at energyenhancement.org
Osho - Talks on Zen: No Mind: The Flowers of Eternity, Chapter 3: A meeting of two rivers, ONCE KAKUSAN WENT TO SEE KYOZAN. RAISING HIS FOOT, KAKUSAN SAID, 'THE TWENTY-EIGHT INDIAN PATRIARCHS WERE LIKE THIS, AND THE SIX PATRIARCHS OF THE COUNTRY OF T'ANG WERE LIKE THIS, AND YOU ARE LIKE THIS, AND I AM LIKE THIS!' at energyenhancement.org
Osho - Talks on Zen: No Mind: The Flowers of Eternity, Chapter 3: A meeting of two rivers, Question 1, DID GAUTAMA'S CONSCIOUSNESS ENTER YOU AT YOUR CONCEPTION OR IS IT THAT OVER THE YEARS HIS CONSCIOUSNESS HAS GRADUALLY BECOME SUFFUSED WITH YOU? IS IT TRUE THAT KRISHNAMURTI WAS A CANDIDATE FOR THE MAITREYA, BUT MISSED? at energyenhancement.org
Osho - Talks on Zen: No Mind: The Flowers of Eternity, Chapter 4: In your eyes is the hope of the world, ONE DAY WHEN ISAN AND THE MONKS WERE ENGAGED IN PICKING TEA LEAVES, ISAN CALLED TO KYOZAN, 'ALL DAY I HAVE HEARD YOUR VOICE AND NOT SEEN YOU.' KYOZAN, INSTEAD OF SAYING ANYTHING, SHOOK A TEA PLANT at energyenhancement.org
Osho - Talks on Zen: No Mind: The Flowers of Eternity, Chapter 4: In your eyes is the hope of the world, Question 1, IS IT NOT A PARADOX THAT YOU -- WHO MUST BE THE MOST TRULY INDIVIDUALISTIC OF BEINGS -- HAVE PROVED ALSO TO BE THE PUREST MEDIUM FOR ANOTHER? at energyenhancement.org
Osho - Talks on Zen: No Mind: The Flowers of Eternity, Chapter 5: I am just myself, CHOSA WAS A DISCIPLE OF NANSEN AND A CONTEMPORARY OF TOKUSAN, RINZAI AND ISAN. ONE DAY CHOSA WENT FOR A WALK AND WHEN HE RETURNED TO THE GATE, THE HEAD MONK ASKED HIM, 'OSHO, WHERE HAVE YOU BEEN STROLLING?' at energyenhancement.org
Osho - Talks on Zen: No Mind: The Flowers of Eternity, Chapter 5: I am just myself, Question 1, SINCE YOU BECAME A HOST FOR GAUTAMA THE BUDDHA, YOU SEEM QUITE DIFFERENT TO ME, AND MEDITATING IN YOUR PHYSICAL PRESENCE IS ALSO DIFFERENT. IT IS NOT JUST THE IMPACT OF SEEING YOU AGAIN AFTER AN ABSENCE, BECAUSE THE FEELING HAS NOT DIMINISHED WITH TIME; NOR IS IT JUST MY FANTASY, BECAUSE OTHERS FEEL THE SAME WAY at energyenhancement.org
Osho - Talks on Zen: No Mind: The Flowers of Eternity, Chapter 6: My change has taken me higher, ONCE A DISCIPLE OF MA TZU, CALLED IKAN, WAS ASKED BY A MONK, 'HAS THE DOG THE BUDDHA-NATURE OR NOT?' at energyenhancement.org
Osho - Talks on Zen: No Mind: The Flowers of Eternity, Chapter 6: My change has taken me higher, Question 1, APPARENTLY THE 'AKASHIC DAILY CHRONICLE' NEWSPAPER RAN AN INTERVIEW WITH GAUTAMA. AS A RESULT, KRISHNA AND CHRIST ARE PACKING THEIR BAGS FOR THEIR SECOND COMING -- DESTINATION, POONA at energyenhancement.org
Osho - Talks on Zen: No Mind: The Flowers of Eternity, Chapter 7: The world of the gurus has ended, ONCE, AFTER DAIJI HAD BECOME AN ENLIGHTENED MASTER, HE SAID TO HIS MONKS, 'I'M NOT GOING TO EXPLAIN ANY MORE DEBATES; YOU KNOW, IT'S JUST A DISEASE' at energyenhancement.org
Osho - Talks on Zen: No Mind: The Flowers of Eternity, Chapter 7: The world of the gurus has ended, Question 1, WITH OR WITHOUT ANYONE ELSE IN RESIDENCE IN YOU, WHATEVER NAME WE KNOW YOU BY, YOU ARE INFINITELY PRECIOUS TO US. AS KATUE ISHIDA SAID OF YOU, 'WE MUST PROTECT THIS MAN.' HOW CAN WE BEST DO THAT? at energyenhancement.org
Osho - Talks on Zen: No Mind: The Flowers of Eternity, Chapter 8: Truth has no history, A MONK CAME TO SEE MASTER DAIZUI, AND SAID TO HIM, 'MOUNT GOTAI AND MOUNT DAIZUI -- WHAT ARE THEY LIKE? HOW IS MOUNT DAIZUI?' at energyenhancement.org
Osho - Talks on Zen: No Mind: The Flowers of Eternity, Chapter 8: Truth has no history, Question 1, DURING THE PERIOD OF YOUR BEING UNWELL, MANY OF US DECIDED TO MEDITATE AT THE EVENING VIDEO at energyenhancement.org
Osho - Talks on Zen: No Mind: The Flowers of Eternity, Chapter 9: Be ready to be chopped, MAYOKU CAME TO SHOKEI CARRYING HIS BELL STAFF WITH HIM. HE CIRCUMNAVIGATED SHOKEI'S SEAT THREE TIMES, SHOOK HIS STAFF, RINGING THE BELLS, STUCK THE STAFF IN THE GROUND, AND THEN STOOD UP STRAIGHT at energyenhancement.org
Osho - Talks on Zen: No Mind: The Flowers of Eternity, Chapter 9: Be ready to be chopped, Question 1, WHAT IS IT TO BE 'GROWN UP?' at energyenhancement.org
Osho - Talks on Zen: No Mind: The Flowers of Eternity, Chapter 10: When I call you my friends, I mean it, A NON-BUDDHIST SCHOLAR, MEETING MASTER DAIZUI, GAVE HIM A BOWL. A MONK OBSERVING THIS ASKED DAIZUI, 'WHAT DID YOU USE BEFORE HE PRESENTED YOU WITH THE BOWL?' at energyenhancement.org
Osho - Talks on Zen: No Mind: The Flowers of Eternity, Chapter 10: When I call you my friends, I mean it, Question 1, YOU ADDRESS US AS 'MY BELOVED FRIENDS.' CAN WE REALLY BE YOUR FRIENDS OR DO YOU CALL US SUCH OUT OF YOUR GENEROSITY OF HEART? at energyenhancement.org
Osho - Talks on Zen: No Mind: The Flowers of Eternity, Chapter 11: Only creation shows your power, WHEN KOKO, A DISCIPLE OF JOSHU, WENT TO SEE MASTER HOGEN, HE WAS ASKED WHERE HE HAD BEEN RECENTLY at energyenhancement.org
Osho - Talks on Zen: No Mind: The Flowers of Eternity, Chapter 11: Only creation shows your power, Question 1, YOU REFERRED TO THE MAHABODHI SABHA BUDDHISTS AS BIGOTED AND PREJUDICED. THEY HAVE ALSO, IN ESSENCE, DICTATED TO GAUTAMA AND TO YOU HOW YOU BOTH SHOULD BEHAVE. ARE BIGOTRY, PREJUDICE AND DICTATORIAL ATTITUDES ALL PART OF THE SAME SYNDROME? at energyenhancement.org
Osho - Talks on Zen: No Mind: The Flowers of Eternity, Chapter 12: Nothing to choose, nothing to discard, WHEN HE FIRST MET SEKITO, HO KOJI ASKED, 'WHO IS HE THAT IS INDEPENDENT OF ALL THINGS?' BEFORE HE COULD FINISH HIS QUESTION, SEKITO COVERED KOJI'S MOUTH WITH HIS HAND at energyenhancement.org
Osho - Talks on Zen: No Mind: The Flowers of Eternity, Chapter 12: Nothing to choose, nothing to discard, Question 1, YOU SPOKE THE OTHER NIGHT OF AMERICA -- OF ITS BEING BLOODTHIRSTY AND DESTRUCTIVE. WHAT IS THE APPEAL OF DESTRUCTION OVER CREATION? at energyenhancement.org