OSHO
ZEN
ONE SEED MAKES THE WHOLE EARTH GREEN
Chapter 2: The secret of coca-cola
Question 1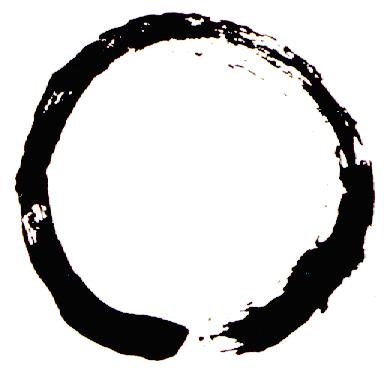 Energy Enhancement Enlightened Texts Zen One Seed Makes the Whole Earth Green
Question 1
Maneesha has asked a question:
OUR BELOVED MASTER,
DO WE REALLY HAVE TO COME BACK FROM THE LET-GO? LAST NIGHT, ESPECIALLY, IT FELT AS IF YOU COULD HAVE TALKED US INTO ENLIGHTENMENT!
Maneesha, I have Nivedano ready. The moment I see you are going beyond the limit from where you will not be able to return, I immediately call Nivedano.
You have to be here with me. So much has to be done for humanity. So I take you to the point, but not to the ultimate point. I just allow you a glimpse, and the moment I see you are going ahead, I immediately call you back.
You have to be here while I am here. So much remains undone. The whole of humanity, without knowing it, is waiting for someone to make them conscious, alert, to help them to become buddhas. They may not know, they may even fight you.
It used to happen... The most important German philosopher, Immanuel Kant, never married -- not that he was in favor of celibacy, but because he was a great thinker.
A woman had asked him; he said, "I will have to think about it, it is a great matter."
He took three years of deep research about all the points in favor of marriage and against marriage. They were equal.
His servant said, "Don't waste time. Although you have found the pros and cons equal, one thing more remains in favor of marriage."
He said, "What is that?"
The servant said, "The experience. Without marriage you will not have any experience. With marriage you will have some experience -- I don't say good or bad -- but some experience certainly. That remains one point more in favor."
It was so convincing that he went immediately to the house of the woman and knocked on the door. The father opened it, and Kant said, "I am willing to marry your daughter."
He said, "My son, you are too late. She is married, she has two children. What have you been doing all this time?"
He said, "I have been researching all the points pro and con."
The old man said, "You found more points favorable?"
He said, "No, it was my servant who said to me that it is always better to have the experience than not to have it. One never knows, something good may come out of it. And even if it turns out something bad, it makes you more experienced."
So he remained a bachelor. No other woman ever asked him, and he was not a man to ask anybody.
He was dependent on this servant. The servant went on asking for more salary, and he had to give it, because no other servant was able to stay with him. He was a very strange fellow, and the most strange thing was that he used to work like a clock.
When he used to go to the university, people would fix their watches. It was enough that he was going; that meant their watches were not right. When he would come back, every day at the same time... Even on Sundays when there was no need to go to the university, just to keep the routine he would go to the university, sit in the library and come back at the same time as usual.
At three o'clock in the morning he had to be awakened, and at nine o'clock in the evening he had to be forced into bed. That all had to be done by the servant. He was paying him an immense salary, with the condition that when it was nine, "Whatever happens -- I may fight with you, that I have some immediately urgent work to do -- don't listen to me. You have to force me into bed. Even if you have to beat me, you are allowed. But remember, I will give you a good fight!"
It was a strange scene. Every evening at nine o'clock, every morning at three o'clock -- it was such a chaos that the whole neighborhood woke up. The servant would be pulling him out, and he would be going back under the blanket. He would be shouting, abusing him, and the servant would be beating him, slapping him.
This is the situation of the whole of humanity.
Maneesha, you all have to live to wake up people even against their will, in spite of them. Don't bother if they hit you, if they cry, if they shout; you go on pulling them. They have to be made buddhas!
That's why I don't allow you to go beyond the limit. I am watching everyone closely.
It is time for Sardar Gurudayal Singh.
Hiram T. Horace III, the American diplomat in Paris, is approached by his son, Hiram Junior.
"Dad," asks Hiram Junior, "what does inflation mean?"
"Well, son," says Hiram Senior, "it means a general price increase."
"Really?" asks Hiram Junior. "And what difference does that make?"
"Well, son," explains Hiram T. Horace III, "I would put it this way: here in Paris, before inflation, for me life was wine, restaurants and women. Since inflation, now it is beer, eating at home and your mother!"
Ziggy Zoldoz, a Czechoslovakian citizen, is condemned to a jail sentence of fifteen years for calling the Communist Party chairman an idiot.
Bernie Beanball, the foreign correspondent for the NEW AGE TIMES, asks a government official why Ziggy's sentence is so severe. "Surely," says Bernie, "the jail sentence for personal insults is never more than twelve months?"
"That's right," snaps the party man, "but he was not condemned for insults. He was convicted for revealing a state secret!"
Farmer Scrumpy decides to pay a call on his old friend, Farmer Zeke. He finds Zeke leaning on the fence of the hog pen, smoking his pipe and humming a song.
"Hi, Zeke," says Scrumpy, looking around the farm. "How have things been with you lately?"
"Ah, pretty tolerable," replies Zeke. "I had some trees that needed cutting down, but a tornado came along and saved me the trouble."
"Really?" asks Scrumpy.
"Yup," says Zeke. "Then the branches were lying there and needed burning, but lightning set fire to them and saved me the trouble."
"Really?" asks Scrumpy. "So what are you going to do now?"
"Well, nothing much," replies Zeke, sucking on his pipe. "I figured I would just wait here until the potatoes get shaken out of the ground by an earthquake!"
Nivedano...
(drumbeat)
(gibberish)
Nivedano...
(drumbeat)
Be silent... Close your eyes, and feel your body to be completely frozen.
This is the right moment to look inwards. But go running, with your full consciousness, your total life energy, and an urgency that -- one never knows -- this may be the last moment of your life.
You have to become a buddha. Go just piercing your astral body to the very center of your being.
As you go closer, as you go deeper, a great silence descends on you. A little more... and a peace that you have never known before surrounds you. A little more... and you are at the center of your being. This moment you are the most fortunate beings on the earth.
A great ecstasy starts flowering in the very center of your being, like a lotus. The fragrance is of another world.
The only quality you have to remember is: Witness everything, but don't get identified with anything.
You are not the body, you are not the mind, you are not the astral body full of light. You are only a witness, centered, just watching, reflecting like a mirror. On this mirror no dust ever gathers.
To make it clear, Nivedano...
(drumbeat)
Relax, but remember to witness.
Just be a witness of everything that is happening.
The moment you are only a witness, you will feel you are melting into an ocean, just like ice melts.
Gautama the Buddha Auditorium at this moment has become an ocean of consciousness without any ripples. You have merged into each other. This is the first experience, the first glimpse.
This seed will grow in time, and suddenly one day you will find the spring has come! You are a buddha, the awakened one -- the ultimate search of all seekers of truth.
Collect as much ecstasy, as much blissfulness, as much benediction... and persuade the buddha to come with you to the circumference of your life. In your everyday work, in your words, in your gestures, in your silences, he has to be present.
Slowly slowly you disappear, and only buddha remains. From that point, when only the buddha remains, you can jump into the cosmos, a quantum leap, and disappear without leaving any trace behind.
This is the ultimate goal of existence for all living beings -- particularly for human beings, because they are the highest evolved.
Before Nivedano calls you back, persuade the buddha. It is not someone else, it is your very being.
Nivedano...
(drumbeat)
Come back...
But now come back as the buddha, filled with joy, blissfulness, grace, a deep silence.
Sit for a few moments just to remember the path, the golden path that you have traveled. And just rejoice in the fact that you have been able to melt and merge, that you have been able to encounter your authentic self, the buddha.
And remember to share your fire, to share your gold with all and sundry, friend and enemy, the acquaintance and the stranger. The whole humanity is ours -- they may not know, but we know. They may struggle against us, but we can only feel compassion for them.
Remember, one seed can make the whole earth green.
Okay, Maneesha?
Yes, Beloved Master.
Next: Chapter 3: 1,758,640,175 devils
Energy Enhancement Enlightened Texts Zen One Seed Makes the Whole Earth Green
Chapters:
Osho - Talks on Zen: One Seed Makes the Whole Earth Green, Chapter 1: Peace of mind, my foot!, ONE DAY, WHEN MASTER RINZAI WENT TO HO-FU, THE GOVERNOR ASKED HIM TO TAKE THE HIGH SEAT at energyenhancement.org
Osho - Talks on Zen: One Seed Makes the Whole Earth Green, Chapter 1: Peace of mind, my foot!, Question 1, I HAVE UNDERSTOOD THAT THE WITNESS IS PURE CONSCIOUSNESS, UNAFFECTED BY THE BODY AND MIND IT TAKES TEMPORARY RESIDENCE IN. SO, FIRST: HOW DO PERSONALITY TRAITS AND CONDITIONING PERSIST FROM ONE LIFE TO ANOTHER? at energyenhancement.org
Osho - Talks on Zen: One Seed Makes the Whole Earth Green, Chapter 2: The secret of coca-cola, SANSHO, A DISCIPLE OF RINZAI, ONCE SAID TO SEPPO, 'THE GOLDEN CARP IS OUT OF THE NET! TELL ME, WHAT WILL IT FEED ON?' at energyenhancement.org
Osho - Talks on Zen: One Seed Makes the Whole Earth Green, Chapter 2: The secret of coca-cola, Question 1, DO WE REALLY HAVE TO COME BACK FROM THE LET-GO? LAST NIGHT, ESPECIALLY, IT FELT AS IF YOU COULD HAVE TALKED US INTO ENLIGHTENMENT! at energyenhancement.org
Osho - Talks on Zen: One Seed Makes the Whole Earth Green, Chapter 3: 1,758,640,175 devils, ONCE, A MONK ASKED FUKETSU, 'WHAT IS THE BUDDHA?' FUKETSU REPLIED, 'THE BAMBOO WHIPS OF MOUNT JORIN' at energyenhancement.org
Osho - Talks on Zen: One Seed Makes the Whole Earth Green, Chapter 3: 1,758,640,175 devils, Question 1, ARE WE BORN WITH AN INNATE, INWARD PROPULSION TOWARDS SELF-REALIZATION? ALTERNATIVELY, IS THE NATURE OF TRUTH SUCH THAT IT ATTRACTS THAT WHICH IS OF IT? OR ARE THERE ALTOGETHER DIFFERENT DYNAMICS AT PLAY IN REGARD TO ENLIGHTENMENT? at energyenhancement.org
Osho - Talks on Zen: One Seed Makes the Whole Earth Green, Chapter 4: One wonders..., SHOJIN DAISHI CAME FROM INDIA AND SAID TO FUKETSU, 'WE LEARNERS HAVE THE THREE OF THE BODY, THE FOUR OF THE MOUTH; I ASK YOU TO CONFESS ME!' at energyenhancement.org
Osho - Talks on Zen: One Seed Makes the Whole Earth Green, Chapter 4: One wonders..., Question 1, IS ENLIGHTENMENT SOMETHING LIKE GETTING THE PUNCHLINE TO THE ULTIMATE JOKE? at energyenhancement.org