OSHO
ZEN
ONE SEED MAKES THE WHOLE EARTH GREEN
Chapter 3: 1,758,640,175 devils
Question 1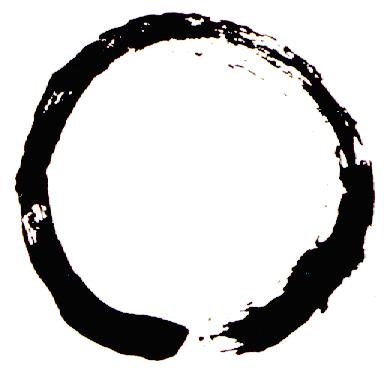 Energy Enhancement Enlightened Texts Zen One Seed Makes the Whole Earth Green
Question 1
Maneesha has asked a question:
OUR BELOVED MASTER,
ARE WE BORN WITH AN INNATE, INWARD PROPULSION TOWARDS SELF-REALIZATION?
ALTERNATIVELY, IS THE NATURE OF TRUTH SUCH THAT IT ATTRACTS THAT WHICH IS OF IT? OR ARE THERE ALTOGETHER DIFFERENT DYNAMICS AT PLAY IN REGARD TO ENLIGHTENMENT?
Maneesha, both the things function together.
The magnet of your buddhahood pulls you inwards, and the thirst that is created out of disappointments in life makes you ready to search. You have looked all around and have not found anything. You have been thirsty, and thirsty, and thirsty, and everything has failed, all promises are broken.
Then a moment comes, you start looking inwards. "You have looked outside enough, just give a chance to the inner" -- that idea arises automatically, and there is your innate buddha pulling you. And once you look inside, both start functioning together, moving closer to each other. Halfway they meet.
A Sufi saying is, "If you take one step towards truth, truth takes one thousand steps towards you."
No other dynamics is needed. All that is needed is a clarity about disappointment in the outside world, and an intelligence to remind you that you have not searched inwards. Just these two things are needed. A thirsty inquiry, and the buddha is sitting there like a great magnet pulling you towards him and also moving closer to you. The meeting is always in the middle.
I help you to go inside in search of your inner center. That is the center where you will meet the buddha. He will come out from the hidden treasure of your being to welcome you at the gate. The center of your being is the gate of the cosmos.
It is time for Sardar Gurudayal Singh. In fact, it is late!
Father Fungus has accumulated a huge gambling debt and needs some money fast. He has a bright idea for solving his problem. He wires up all the church seats with electricity.
The next Sunday, Father Fungus is blasting out his sermon when he stops and shouts, "All those who will give one hundred dollars towards the church charity fund, stand up!"
Fungus touches a button and twenty people spring to their feet.
"Good!" says Father Fungus. "Now, all those who want to give five hundred dollars, stand up!"
He touches another button and twenty more jump to their feet.
"Excellent!" says Fungus. "Now, all those who will give a thousand dollars, stand up!"
He throws the master switch, and fifteen visiting Scotsmen are electrocuted to death!
Father Fumble is visiting his central Oregonian flock and comes to the Sheep-Shaggers' farm near Fossil. He sees little Becky, the Sheep-Shaggers' daughter, playing in the front yard and goes over for a chat.
"Hello, my child," says Father Fumble. "May I speak to your father?"
"No," replies Becky, shaking her head. "He's in jail for molesting sheep."
"Really?" exclaims Father Fumble. "Then may I speak to your mother?"
"No," replies Becky, shaking her head. "She has been taken to the funny farm. She was talking to sheep."
"Really?" exclaims Fumble. "Then may I speak to your brother?"
"No," replies Becky. "He is at the university."
"How nice!" exclaims Fumble. "What is he studying?"
"He ain't studying nothing," replies Becky. "They are studying him!"
Muffin Snuffler, the White House cleaner, is polishing the floor in the Oval Office one day, when he looks up at George Washington's portrait and sees the lips moving.
Shocked and a little frightened, Muffin edges closer to the portrait and listens to America's hero speak.
"Bring me a horse!" commands Washington. "I am going to put this country in order!"
Muffin races out of the office and bumps straight into President George Bush. "Mister President, sir," he screams, "George Washington's portrait just spoke to me!"
"Don't be an idiot!" snaps Bush. "Pictures don't talk!" And he walks into the Oval Office and over to the painting. But before he reaches it, George Washington speaks again, "Hey, Muffin!" shouts Washington, "I told you to bring me a horse -- not a donkey!"
Nivedano...
(drumbeat)
(gibberish)
Nivedano...
(drumbeat)
Be silent...
Close your eyes...
Feel your bodies to be completely frozen.
This is the right moment to look inwards, with your total life energy, with your total consciousness, and with an urgency as if this is the last moment of your life.
Go as forcibly towards the center as an arrow, piercing all the layers of the body, mind, astral body.
Just go to the center.
As you come closer to the center, you are closer to the buddha.
As you come deeper into yourself, you are approaching your very being.
The moment you reach to the center, a great meeting happens.
You and buddha merge into each other, just as two lights merge into each other, and a great silence descends, and a tremendous joy arises in you.
Remember only one quality that buddha has. That quality is witnessing.
Whatever is happening, just be a witness, don't be identified.
You are not the body, you are not the mind, you are not the astral body.
You are not the silence, you are not all those flowers that are showering on you.
You are only a witness.
The witness is the very being of a buddha.
At this moment I am facing ten thousand buddhas.
Nivedano...
(drumbeat)
Help them to relax.
But remember to witness everything that is happening within you. Slowly slowly, you will feel a tremendous melting into the ocean of consciousness that surrounds you. Ten thousand buddhas are melting into an ocean of consciousness without any ripples.
Rejoice, cherish, this is the greatest moment of your life. You are the most fortunate people on the earth at this moment.
Collect as much fragrance of the inner, as many flowers of the invisible, as much juice of infinity, of the eternal, as much dance of existence as possible.
Nivedano...
(drumbeat)
Come back, but come back as buddhas, with great peace, silence, grace.
Sit down for a few moments just to remember the golden path that you have traveled. And just watch: every day the distance between you and the buddha is becoming less and less.
The day your center and your circumference become one, the day your day-to-day life is also an expression of your buddhahood -- carrying water from the well, chopping wood for the winter -- you will be a buddha in your meditation, you will be a buddha in all your activities. That day will be the greatest day in your millions of lives. That day you will be awakened from a coma, from a deep deep sleep for the first time.
For the first time you will know the beauty of existence, its truth, its splendor. Then all that remains for you is to share -- share your joy, your ecstasy, with friends, with strangers.
Except the whole earth becomes filled with this festival of being a buddha, there is no hope for man.
But I trust in the intelligence of existence. You simply spread the fragrance. It will become a wildfire around the earth.
One single seed can make the whole earth green.
Okay, Maneesha?
Yes, Beloved Master.
Next: Chapter 4: One wonders...
Energy Enhancement Enlightened Texts Zen One Seed Makes the Whole Earth Green
Chapters:
Osho - Talks on Zen: One Seed Makes the Whole Earth Green, Chapter 1: Peace of mind, my foot!, ONE DAY, WHEN MASTER RINZAI WENT TO HO-FU, THE GOVERNOR ASKED HIM TO TAKE THE HIGH SEAT at energyenhancement.org
Osho - Talks on Zen: One Seed Makes the Whole Earth Green, Chapter 1: Peace of mind, my foot!, Question 1, I HAVE UNDERSTOOD THAT THE WITNESS IS PURE CONSCIOUSNESS, UNAFFECTED BY THE BODY AND MIND IT TAKES TEMPORARY RESIDENCE IN. SO, FIRST: HOW DO PERSONALITY TRAITS AND CONDITIONING PERSIST FROM ONE LIFE TO ANOTHER? at energyenhancement.org
Osho - Talks on Zen: One Seed Makes the Whole Earth Green, Chapter 2: The secret of coca-cola, SANSHO, A DISCIPLE OF RINZAI, ONCE SAID TO SEPPO, 'THE GOLDEN CARP IS OUT OF THE NET! TELL ME, WHAT WILL IT FEED ON?' at energyenhancement.org
Osho - Talks on Zen: One Seed Makes the Whole Earth Green, Chapter 2: The secret of coca-cola, Question 1, DO WE REALLY HAVE TO COME BACK FROM THE LET-GO? LAST NIGHT, ESPECIALLY, IT FELT AS IF YOU COULD HAVE TALKED US INTO ENLIGHTENMENT! at energyenhancement.org
Osho - Talks on Zen: One Seed Makes the Whole Earth Green, Chapter 3: 1,758,640,175 devils, ONCE, A MONK ASKED FUKETSU, 'WHAT IS THE BUDDHA?' FUKETSU REPLIED, 'THE BAMBOO WHIPS OF MOUNT JORIN' at energyenhancement.org
Osho - Talks on Zen: One Seed Makes the Whole Earth Green, Chapter 3: 1,758,640,175 devils, Question 1, ARE WE BORN WITH AN INNATE, INWARD PROPULSION TOWARDS SELF-REALIZATION? ALTERNATIVELY, IS THE NATURE OF TRUTH SUCH THAT IT ATTRACTS THAT WHICH IS OF IT? OR ARE THERE ALTOGETHER DIFFERENT DYNAMICS AT PLAY IN REGARD TO ENLIGHTENMENT? at energyenhancement.org
Osho - Talks on Zen: One Seed Makes the Whole Earth Green, Chapter 4: One wonders..., SHOJIN DAISHI CAME FROM INDIA AND SAID TO FUKETSU, 'WE LEARNERS HAVE THE THREE OF THE BODY, THE FOUR OF THE MOUTH; I ASK YOU TO CONFESS ME!' at energyenhancement.org
Osho - Talks on Zen: One Seed Makes the Whole Earth Green, Chapter 4: One wonders..., Question 1, IS ENLIGHTENMENT SOMETHING LIKE GETTING THE PUNCHLINE TO THE ULTIMATE JOKE? at energyenhancement.org