OSHO
ZEN
RINZAI: MASTER OF THE IRRATIONAL
Chapter 1: The Master of the shouts
Question 1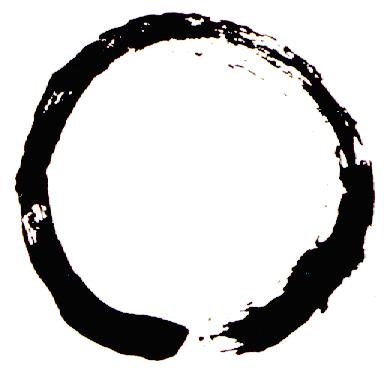 Energy Enhancement Enlightened Texts Zen Rinzai
Question 1
Maneesha has asked:
OUR BELOVED MASTER,
OUR LOVE FOR MUSIC, POETRY, DANCE, OUR LOVE FOR LOVE ITSELF -- DOESN'T THAT SUGGEST AN URGE IN US TO DISAPPEAR?
IF THAT IS SO, WHY DOES MEDITATION, THE ART OF DISAPPEARING, NOT COME MORE NATURALLY TO US?
Maneesha, music, poetry, dance, love are only half way. You disappear for a moment, then you are back. And the moment is so small....
Just as a great dancer, Nijinsky, said, "When my dance comes to its crescendo, I am no more. Only dance is." But that happens only for a small fragment of time; then again you are back.
According to me, all these -- poetry, music, dance, love -- are poor substitutes for meditation. They are good, beautiful, but they are not meditation. And meditation does not come naturally to you, because in meditation you will have to disappear forever. There is no coming back. That creates fear.
Meditation is a death -- death of all that you are now. Of course there will be a resurrection, but that will be a totally new, fresh original being which you are not even aware is hidden in you.
It happens in poetry, in music, in dance, only for a small moment that you slip out of your personality and touch your individuality. But only because it happens for a small moment, you are not afraid; you always come back.
In meditation, once you are gone in, you are gone in. Then, even when you resurrect you are a totally different person. The old personality is nowhere to be found. You have to start your life again from ABC. You have to learn everything with fresh eyes, with a totally new heart. That's why meditation creates fear.
The UPANISHADS say that the master is a death. It is an incomplete sentence. The master is a death but also a rebirth, a resurrection. A master is nothing but meditation. A master simply gives you a meditation; he cannot do anything else. He gives you the meditation to die and to be reborn.
A meditator can play music and it will have a totally different significance. A meditator can write poetry, but then the poetry will not be only a composition of words. It will express something inexpressible. A meditator can do anything, but he will bring to it a new grace, a new beauty, a new significance.
Music, poetry, dance or love can become hindrances to meditation if you stop at them. First comes meditation, and then you can create great poetry and great music. But you will not be the creator; you will be just a hollow bamboo flute. The universe will sing songs through you, will dance dances through you. You will be only an address -- c/o you. Existence will express itself, and you will be just a hollow bamboo.
Meditation makes you a hollow bamboo; then whatever happens through that hollowness, that empty heart belongs to existence itself.
Then existence sings songs. There are very few songs which existence...
For example, in the Bible, the Old Testament, the Song of Solomon is existential. It is very strange that Jews don't want even to mention the Song of Solomon. They are very much worried if somebody discovers the song. It is so beautiful, so authentic and true, but in this world of falseness, phoniness, hypocrisy, anything authentic is suspected.
The UPANISHADS, the BOOK OF TAO or the BOOK OF MIRDAD, very few sculptures... some old classical music -- a few pieces have descended from existence itself and the musician has been just an instrument, he has allowed it to take shape, to take form through him. As far as I am concerned, poetry and music and love and dance are more religious activities than the so-called religious rituals, because at least they give you a little glimpse. If you follow that glimpse you will enter into meditation.
Meditation directly and naturally does not attract you because of a great fear of death. You don't know after death whether there is going to be a resurrection or not. That's the place where a master is needed to give you a promise, a trust: "Don't be worried. That which is dying is not you, and that which is arising is your original being."
But you can have a master only if you can trust someone. It is going into very dangerous ways. Meditation is the most dangerous thing. You need someone who has been on the path, who has been treading on the path, coming and going. You need someone who can create courage, encouragement and trust in you that you can take the quantum leap.
Now it is Sardar Gurudayal Singh's time.
One morning Nancy Reagan is sorting out the laundry when she comes across one of Ronald's white shirts. It seems Ronnie's ball-point pen broke, and it spread a nasty red stain with a dark center on the chest pocket of the shirt.
When Nancy gives the shirt to her Chinese laundryman, Wank, he holds it up, and looks at the stain for a couple of minutes.
Then, shaking his head with approval, Wank says to Nancy, "Nice shot!"
Ronald Reagan is brought to trial on a charge of molesting a female chimpanzee at the Washington Zoo. He is convicted quickly by a unanimous decision.
Afterwards, old Judge Grump looks at Reagan and says, "Mr. President, sir, do you have anything to say to this court before I pass sentence on you?"
"Your honor," says the senile president, "only one thing: If I had known there would be such a fuss about all this, I would have married the bitch!"
Father Dingle goes to Jerusalem for a holiday to see all the holy relics. Out of curiosity, he goes to visit the famous Jewish shrine, the Wailing Wall. When he gets there, he watches in amazement as all the Jewish men pray wildly, waving their arms and with their whiskers whirling in the breeze.
Suddenly, he notices a man standing quite calmly, talking softly to the wall, without any wild gestures at all.
It is strange because Jews cannot talk without waving their hands.
Father Dingle goes over to the man and introduces himself.
"Good afternoon! My name is Father Dingle," says the priest, "and I couldn't help noticing that your method of praying is different from everyone else around here."
"Praying?" says Moishe, the old Jew. "Who is praying? I am talking to God! I am asking for his advice."
"Oh!" says Father Dingle, in surprise. "Well, I don't want to be nosey but what kind of advice?"
"All types of advice," replies Moishe. "Like: Should I let my son go to Poona? Should I let my daughter marry her no-good, American boyfriend? How to persuade my wife Ruthie to be more adventurous in bed? -- things like that."
"I see," says Father Dingle. "And what does God tell you?"
"Ha!" says Moishe. "Tell me? I've been standing here for thirty years and he has told me nothing! It is like talking to a brick wall!"
Nivedano...
(Drumbeat)
(Gibberish)
Nivedano...
(Drumbeat)
Be silent.
Close your eyes...
Feel your body to be completely frozen.
Now look inwards, collecting your total consciousness
with a great urgency
as if this is going to be your last moment.
Penetrate into the center of your being.
The moment you reach the center
you are a buddha.
Suddenly, thousands of flowers
start showering on you.
The whole universe starts rejoicing.
At this moment only consciousness is there.
All divisions disappear...
just a witnessing...
and slowly, slowly the Buddha Auditorium
becomes a lake of consciousness.
Not ten thousand buddhas,
but one buddhahood --
just a lake without any ripples.
This is your original face.
The whole revolution of religion
is to bring the buddha
from the center to the circumference.
How blissful and how peaceful
the moment has become!
The evening was beautiful in itself
but the presence of ten thousand buddhas
has made it a majestic splendor.
To make the witnessing more clear,
Nivedano...
(Drumbeat)
Relax.
Just watch.
The body is not you,
the mind is not you,
you are only the witnessing.
This experience of witnessing
is the ultimate truth of your being.
This is what the UPANISHADS have called
satyam, shivam, sundram --
truth, good, beauty.
In this space you are eternal.
You have never known any birth,
you have never known any death.
All that happens on the circumference.
At the center there is no death, no birth...
just a pure sky.
You are blessed to be here
in this tremendously valuable moment.
Gather as many flowers and fragrances...
persuade the buddha to come along with you.
Soon Nivedano will be calling you back.
Before that, witness the path that you have gone through.
You will be coming back through the same path.
This acquaintance with the path
that leads from the circumference to the center
is of uttermost importance,
because you will have to go
again and again and again
till your circumference and center become one.
When Nivedano calls you back,
remember that you are a buddha.
Come back with the same grace
and the beauty
and the joy
and the blissfulness.
Nivedano...
(Drumbeat)
Come back,
but come back as a buddha,
silently, peacefully,
with a great grace.
Sit for a few moments, just to recollect
and remember where you have been,
what path you have followed.
What you have experienced
has to become part of your daily life.
You have to express your buddha
in your actions, in your gestures,
in your words,
in your silences.
Slowly, slowly the old disappears
and the new is born.
This new man
is the only hope for the whole world.
We have to spread the message
to every human being around the earth,
"You are the buddha;
just you have forgotten it."
Remember,
it is not something to be achieved,
but only remembered.
Hence it is very easy and very obvious.
Okay, Maneesha?
Yes, Beloved Master.
Next: Chapter 2: Empty heart, empty mind
Energy Enhancement Enlightened Texts Zen Rinzai